A quick google search suggests that the stigma once associated with online learning or online degrees is long gone—a thing of the past. Whereas 15 years ago, the University of Phoenix was the recognized, and perhaps unfairly derided name in online education (as well as the implied target of SNL's 2009 "University of Westfield" skit), students can now earn credentials online from prestigious and world-renowned institutions, including Harvard, MIT, the University of Michigan, Cornell, and of course, the University of Vermont. In fact, in 2018, 98 percent of public universities and colleges offered some form of online program.
And while overall postsecondary enrollment dropped by almost 90,000 students—nearly half a percentage point from fall 2016 to fall 2017—the number of all students who took at least some of their courses online grew by more than 350,000, or 5.7 percent, with 33.1 percent of all enrolled students taking at least one online course. Incredibly, 29 percent of all students enrolled in any type of graduate-level program are learning fully online.
Student evaluation of their online learning experience illustrates that satisfaction is the norm, not the exception. In 2018, Learning House, Inc., conducted a survey showing that 85 percent of students who had previously been enrolled in both on-campus and online courses felt their online course was the same or better than their classroom course. This included the 37 percent who felt it was a superior experience.
Higher Education is Transforming
Higher education appears to be transforming in response to the demand for online learning in the digital age, but are employer perceptions evolving along with it?
Harvard Business Review's recent article, "How the Value of Educational Credentials Is and Isn't Changing," stated that "a majority (61 percent) of hiring leaders view credentials earned online as equal to or better than those completed in person."
Catherine Z. Davis, Executive Vice President of the Lake Champlain Regional Chamber of Commerce recently spoke to us about what she's observed in Vermont, as she leads the Chamber's legislative advocacy, visitor services and economic development teams.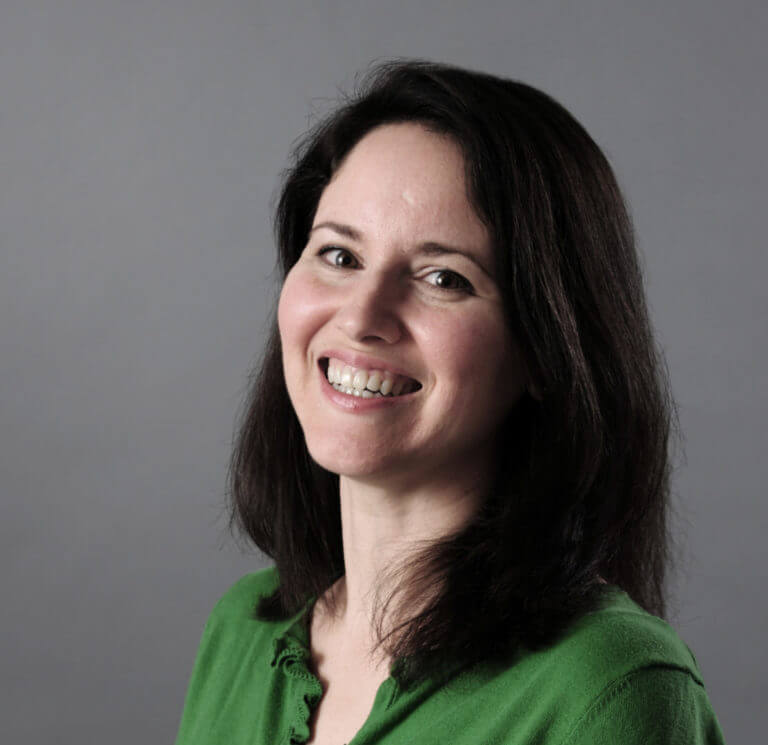 "I do think that there's still a perception that with an initial, four-year degree, that online might be different," Davis said. "And that might possibly stem from, you know, so much of an on-campus degree is that interaction, in-person, and that's something employers value in the workplace—someone who can not only do the job but get along with their teammates."
"But employers are more concerned with the content of the degree," Davis continued. "I will say that for an initial four-year degree, they are probably interested in on-campus learning, though I would say with local institutions I don't know that employers would differentiate between on campus and online."
Despite its name, distance enrollments do remain largely local and students are using familiar and trusted institutions to advance their education: 52.8 percent of all students who took at least one distance course also took an on-campus course. Of those who took only distance courses, 56.1 percent reside in the same state as the institution at which they are enrolled.
With learning increasingly taking place online, it does appear that opinions have shifted, the quality and quantity of online courses have experienced positive growth, and both students and employers are now accepting online education and credentials as part of the mainstream.
"With graduate and advanced degrees, I've definitely seen a lot of movement toward much greater acceptance of online credentials," Davis said. "Employers are, I think, increasingly valuing that lifelong learner—somebody who's keeping their skills current, and of course, we all know that, being able to do that at your own time or own pace, while perhaps working full-time, an online option is super helpful."
In fact, according to Northeastern University's 2018 study, "Educational Credentials Come of Age," "A majority of HR leaders (64 percent) believe that in the future, the need for continuous lifelong learning will demand higher levels of education and more credentials—and 52 percent believe that in the future, most advanced degrees will be completed online."
"I would say that what we've seen is definitely a trend toward continuing your education online," Davis continued. "Obviously, there are way more people getting their bachelor degree online now, but I think in terms of the resumes we come across, people are still doing those on campus, traditionally, and where we've seen a lot of people look to online opportunities is in going back for some sort of other advanced degree, where they're doing it while they're working. I would say in the past decade that's grown substantially from our perspective."
---
See the full course selection of both online and on-campus courses offered by the University of Vermont.
---
-Photo provided by Lake Champlain Regional Chamber of Commerce