Call For Presentations, Posters, and Working Session Submissions

Abstract submissions are now closed, the announcement below is left up for informational purposes. Please contact Jim Duncan with any questions about posters or abstracts.

We invite you to submit an abstract for consideration as an oral presentation, poster, or working group session on any aspect of forest ecosystem science, resource management, or public policy related to forest ecosystems in the northern temperate forest region.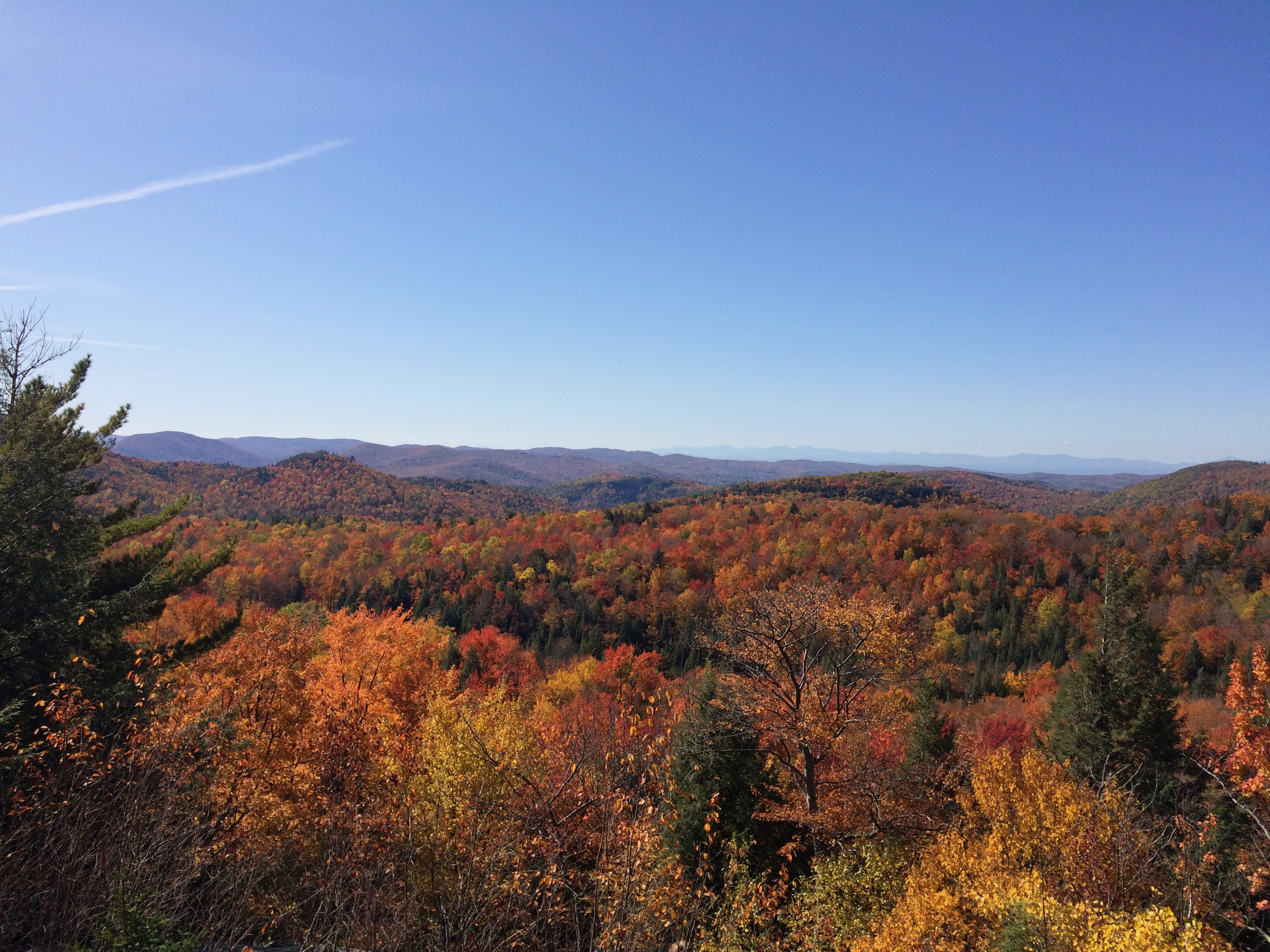 Abstract submission deadline is: October 1st, 2021
Oral Presentations
A number of 15-minute slots are available on the program for contributed talks. Presentations can be given by either in-person or online attendees. Presentations will be selected from the submitted abstracts, with priority given to presentations with particular relevance to FEMC's forest ecosystem research and monitoring goals and mission (read more about FEMC's mission) and/or the themes of disturbance and disruption in forested communities in the Northeast. However, talks do not need to be directly related to the conference theme, and in the interest of sharing information regarding ongoing efforts, presentations on new research and preliminary data from around the region are welcome.
A number of potential tracks have been identified that tie to the Conference theme. As you prepare your submission, please consider the track that is most relevant to your presentation. You will have the opportunity to select the topic during the submission process. We also welcome presentations that do not fit into these tracks, but are relevant to the conference theme and forest ecosystems, including topics in wildlife, water resources, and soils.
Forest ecosystem disturbance
Forest ecosystems as natural climate solutions
Changing rural communities
Urban forests
Fostering inclusivity in ecosystems monitoring, research, and outreach programs
Where possible, we encourage presenters to consider and discuss how they or their organization is doing work relevant to the diversity, equity, inclusion and justice goals of the University of Vermont and the US Forest Service. We understand this may not fit well with some presentations, but we believe it is important to the goals of the FEMC. We are happy to talk with you about this as you develop your presentation. Some opportunities for discussion may include answering questions such as:
How does your research reach diverse or marginalized audiences?
How does your organization include diverse voices?
What opportunities exist to expand your work to underrepresented communities?
Please press the "Submit a Presentation" button below to send FEMC your submission, or e-mail Elissa Schuett (eschuett@uvm.edu) with any questions.
All accepted abstracts will be published online as a part of the FEMC Annual Conference Proceedings (you can view last year's proceedings, and last year's talks).
Posters
An in-person poster session will be held on the afternoon of Day 1 (Thursday). We are exploring opportunities for online attendees to share their work through an asynchronous poster session. We will begin accepting abstracts for posters from presenters who intend to attend either online or in person. More information will be provided in the coming weeks about the format for this session.
Working Sessions
Proposed and organized by cooperators, these working group sessions provide opportunities to focus on key issues and priorities of members of the Cooperative. We invite groups and individuals to submit proposals to host a working session during the conference. The sessions will be one-and-a-half hours in length and can be planned as either in-person or online.
If you plan an in-person session, you will have access to a room with a screen and projector. Various options for room arrangement will be available.
If you would like to host a virtual session you will have access with FEMC support to use Zoom with the availability of using break-out rooms.
There will be no additional cost for conference registrants to attend these working sessions. The working sessions will be held concurrently in the afternoon of Day 1 (Thursday). We anticipate accepting up to six sessions with a mix of both in-person and virtual sessions.
If your working session is accepted, we will work with you to provide you the resources needed to hold a successful event.
Abstract submissions are now closed. Please contact Carl Waite with any questions or concerns
Poster submissions are now closed. Please contact Jim Duncan with any questions or concerns
Working session submissions are now closed. Please contact Jim Duncan with any questions or concerns