Publications
Books
Articles
"Saving Time: Nineteenth-Century Time Travel and the Temporal Logic of Late
Capitalism"
Victorian Studies, 60.2. 2018
"The Residuum, Victorian Naturalism, and the Entropic Narrative"
Nineteenth-Century
Contexts, 35:2 (2013): 99-120.
"Arthur Morrison"
The Wiley-Blackwell Encyclopedia of Victorian Literature, Malden,
MA: Wiley-Blackwell, July 2015.
"A Tale of Two Dandies: Gore, Dickens, and the 'Social-Fork' Novel."
Women's Writing.
16.2 (2009): 283-300.
Awards and Recognition
Summer Research Award, Humanities Center, The University of Vermont
Nominated for the Kroepsch-Maurice Excellence in Teaching Award, 2011
Andrew W. Mellon Foundation, ACLS Doctoral Completion Dissertation Fellowship, 2008-
2009
Graduate School-New Brunswick Dissertation Teaching Award, 2008-2009, declined in
order to accept ACLS
Mellon Dissertation Grant, Summer 2008
Associate Fellow, Carnegie Academy for the Scholarship of Teaching & Learning, 2006-
2008
Rutgers University Dissertation Fellowship, 2005-2006
Mellon Dissertation Workshop & Fellowship, "Problems in Historical Interpretation," 2006
Blum Teaching Fellowship, Rutgers University, 2005
Mellon Summer Research Grant, Rutgers University, 2005
Associations and Affiliations
British Association for Victorian Studies
Interdisciplinary Nineteenth-Century Studies Association
Modern Language Association
North American Victorian Studies Association
Phi Beta Kappa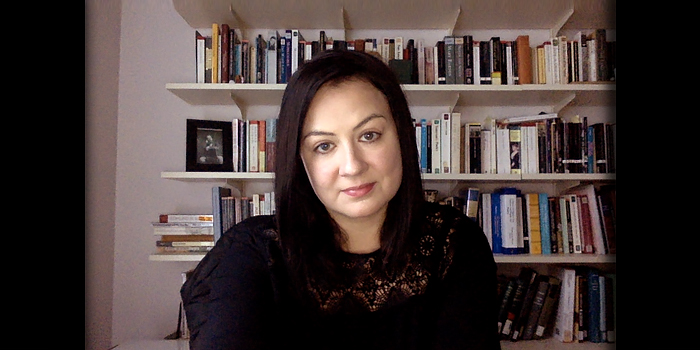 Areas of Expertise and/or Research
Victorian literature and culture, the novel, Victorian poetry, 19th-century science, Dickens, Victorian London, 19th-century political economy
Education
Rutgers University, Ph.D. 2009
Contact
Office Location:
415 Old Mill
Office Hours:
Fall 2021 - Tuesday and Thursday 2:45-3:45 pm and by appointment
Courses Taught
19th Century British Novel
Victorian Monsters
19th Century Monsters
Victorian Poetry
The Victorian Novel
Charles Dickens