David Lloyd '78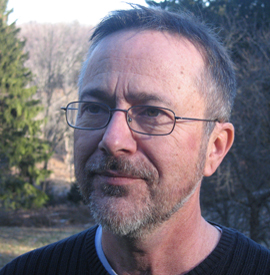 David Lloyd, '78, is currently a Professor of English at and director of Le Moyne College's Creative Writing Program. He recently recieved a Fulbright Scholar Award that will "enable him to conduct research during spring/summer 2020 at Cardiff University in Wales through one of the most well-regarded and impactful scholarship programs in the world." 
Lloyd has taught at Le Moyne for 34 years, and has published 10 books. He has recieved the Fulbright Scholar Award once before, and has received M. Wynn Thomas Prize for outstanding scholarship in the field of Welsh Writing in English and the Poetry Society of America's Robert H. Winner Memorial. See Le Moyne's full article on Lloyd.
Ariel Wengroff '10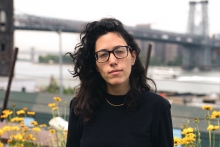 Ariel Wengroff, '10, was named one of Forbes' "30 Under 30" in Media. She is the youngest person to be nominated for an Emmy as an executive producer in the nonfiction or documentary series category, and currently works at Vice Media as the publisher for Broadly, Vice's women and LGBTQ focused channel.
Wengroff studied poetry during her time at UVM, and won the Benjamin B. Wainwright Prize for one of her poems. See the full article on Wengroff.
Marie Schley '94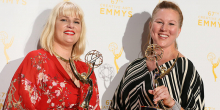 Marie Schley, '94, won an Emmy for her costume design work on the Amazon show "Transparent." 
During her time at UVM, Schley studied English and Anthropology. She went on to fashion school after graduating UVM. She says costume design is the "marriage" of stories and clothes, her two biggest interests in life. See full artile on Schely.