Juan Adorno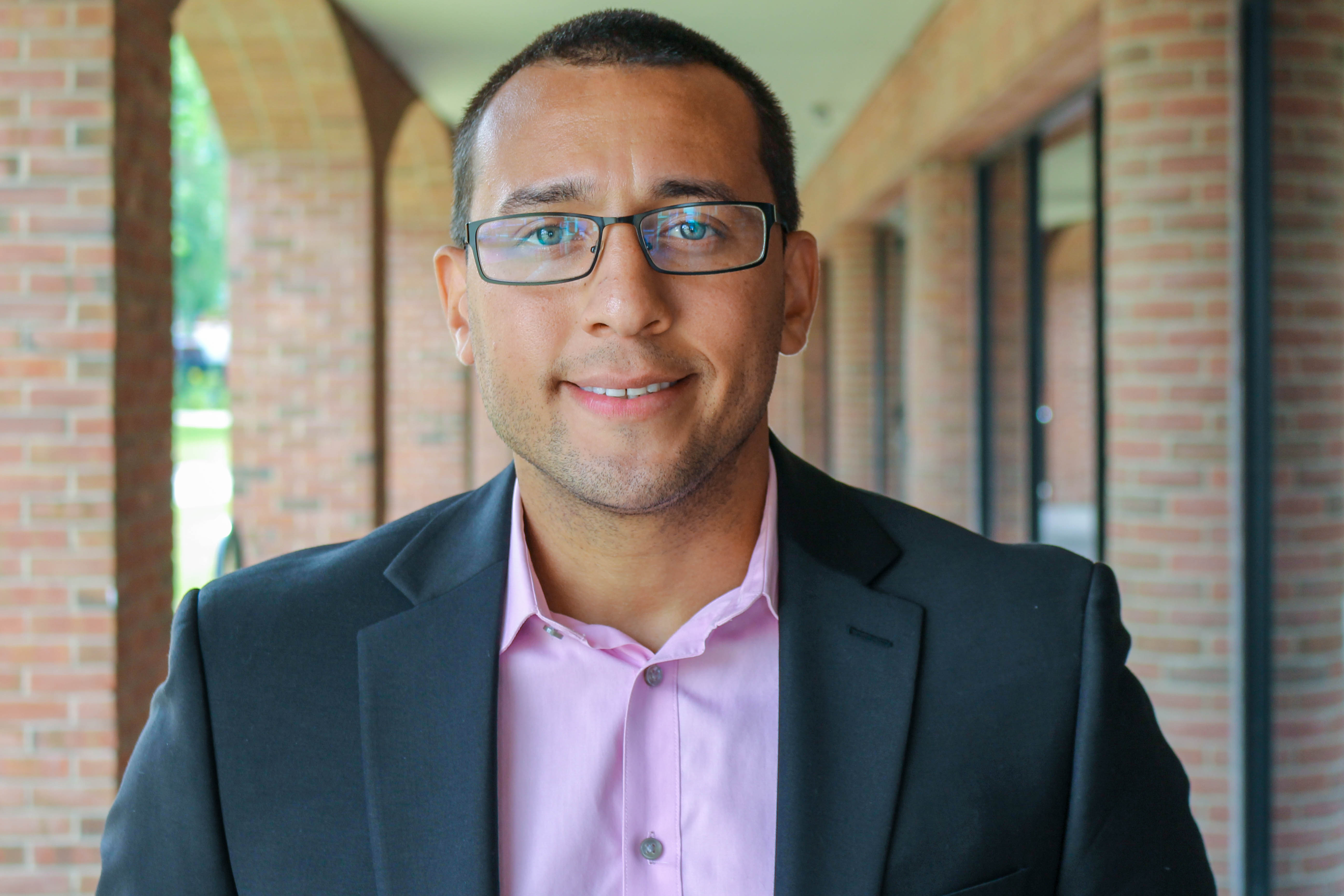 Juan graduated from Bernard Baruch College (Zicklin School of Business) within the City University of New York (CUNY), in 2010, with a major in Finance & Investments. From 2011—2019, Juan was part of the Product Development & Strategy team at Legg Mason Global Asset Management, in Stamford, Connecticut, where he led or co-led over fifty investment product launches and other strategic initiatives for the $175B AUM investment product suite. Juan's experience includes serving as thought partner to C-suite executives on product strategies and competitive intelligence and has been tapped to serve on corporate committee's for innovation and long-term strategic planning.  
Entrepreneurially-minded, in June, 2015, Juan seeded and launched a thematic stock portfolio via TD Ameritrade platform, focusing on businesses that are important for "The Sustainable Evolution of Society," which include positions within sectors such as solar energy (Energy Revolution) and specialty rare commodities like lithium and cobalt (Battery Revolution), generating 75% return as of June, 2019.
From 2008-2018, Juan was an active leader of the Association of Latino Professionals for America (ALPFA), ultimately serving as Head of Student Affairs for the New York Region Chapter, overseeing over a dozen student college chapters, a 10+ member governance board, and launching over one hundred initiatives throughout tenure, culminating in the achievement of Regional Chapter of the Year Award.  
Juan's post-MBA aspiration is to join a purpose oriented company/organization where he can leverage his business and strategy background and creative propensity to add value toward a multi-bottom-line mission.         
Juan loves sports, meditating and creative writing.
Sam Alden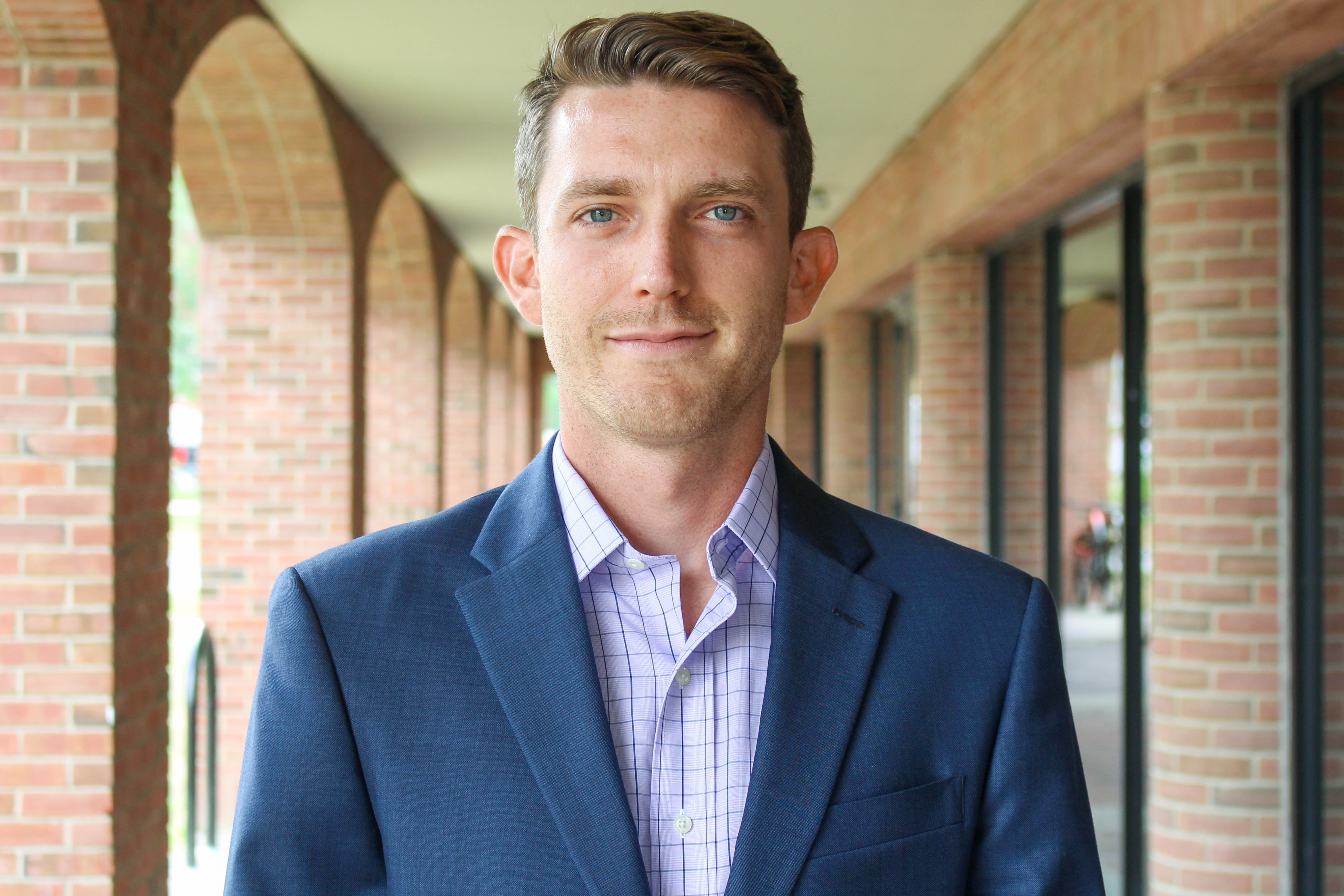 Vermont resident Sam Alden joins the SI-MBA program at UVM with a double major in International Relations & Public Policy Studies from Hobart College, as well as 8 years of business operations experience.
Sam's focus on politics stemmed from an innate desire to impact the world around him. He worked for both US Congressman Peter Welch and the Eisenhower Institute before studying abroad in Copenhagen, Denmark: an experience that ended up having a profound impact on his path. His interest in sustainability grew during this time, as he began to realize the power of business in shaping the world we live in.
Upon graduation, Sam accepted a job with Far Post Soccer Club as their Indoor League Manager and Head Coach of one of their premier youth teams. As the organization grew, so did his role, as he was named the club's first Director of Operations. In this role he oversaw daily operations, staff, scheduling, administration, and finances, pushing the club's operations online and becoming obsessed with the development of both the business and his players.
Sam is looking to pivot into a business strategy and development role, combining his education with experience in operations, leadership, and management. When not working, he can be found biking, skiing, or watching soccer.
Jorg Altenburg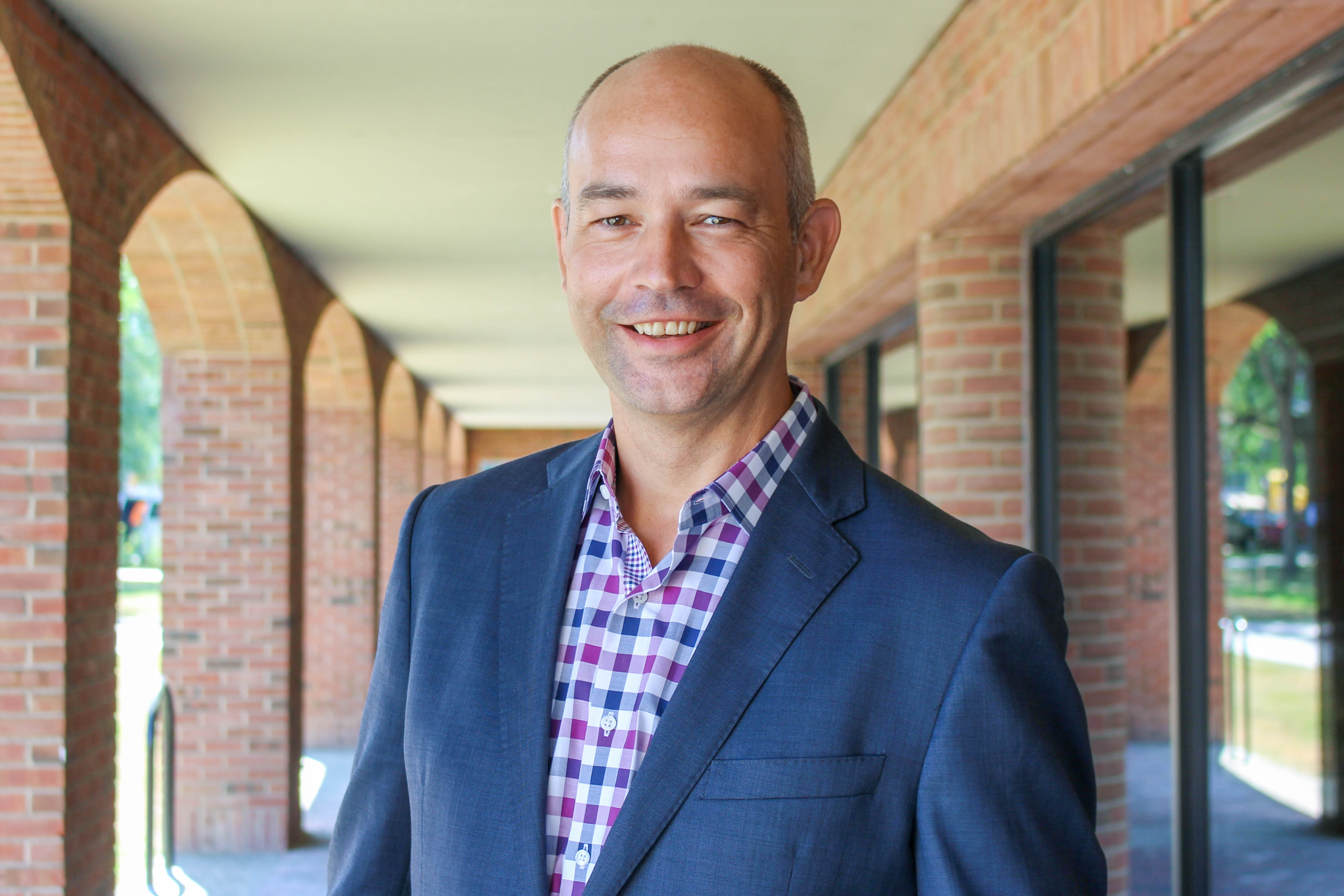 Jorg is a native from The Netherlands who moved to the USA 6 years ago. He is married and has two girls of three and eight years old. After he left The Netherlands in 2008, he lived in the Dutch Caribbean, Atlanta, Boulder and moved to Stowe, Vermont a year ago. Jorg obtained a B.A. at the Hotel Management School in Maastricht, The Netherlands where he simultaneously co-founded his hospitality staffing company Mise en Place during his college years. His company transformed from 1 office to a multinational staffing company with 50 offices. The company supplied staff at concerts and EDM events as well as royal functions and other business events. In 2010 the company trained and employed 9.000 local staff at ten stadiums during the World Championships Soccer in South Africa. After 20 years of building and leading several parts of the company, Jorg sold his stake and is ready for a second career.
This year at UVM is meant to be a sabbatical year in which he wants to expand his knowledge on a more sustainable way of doing business in either an existing company as an employee or as an entrepreneur in a new startup. In his free time, he likes to be active outside and travel the World with his wife and kids.
Jared Alvord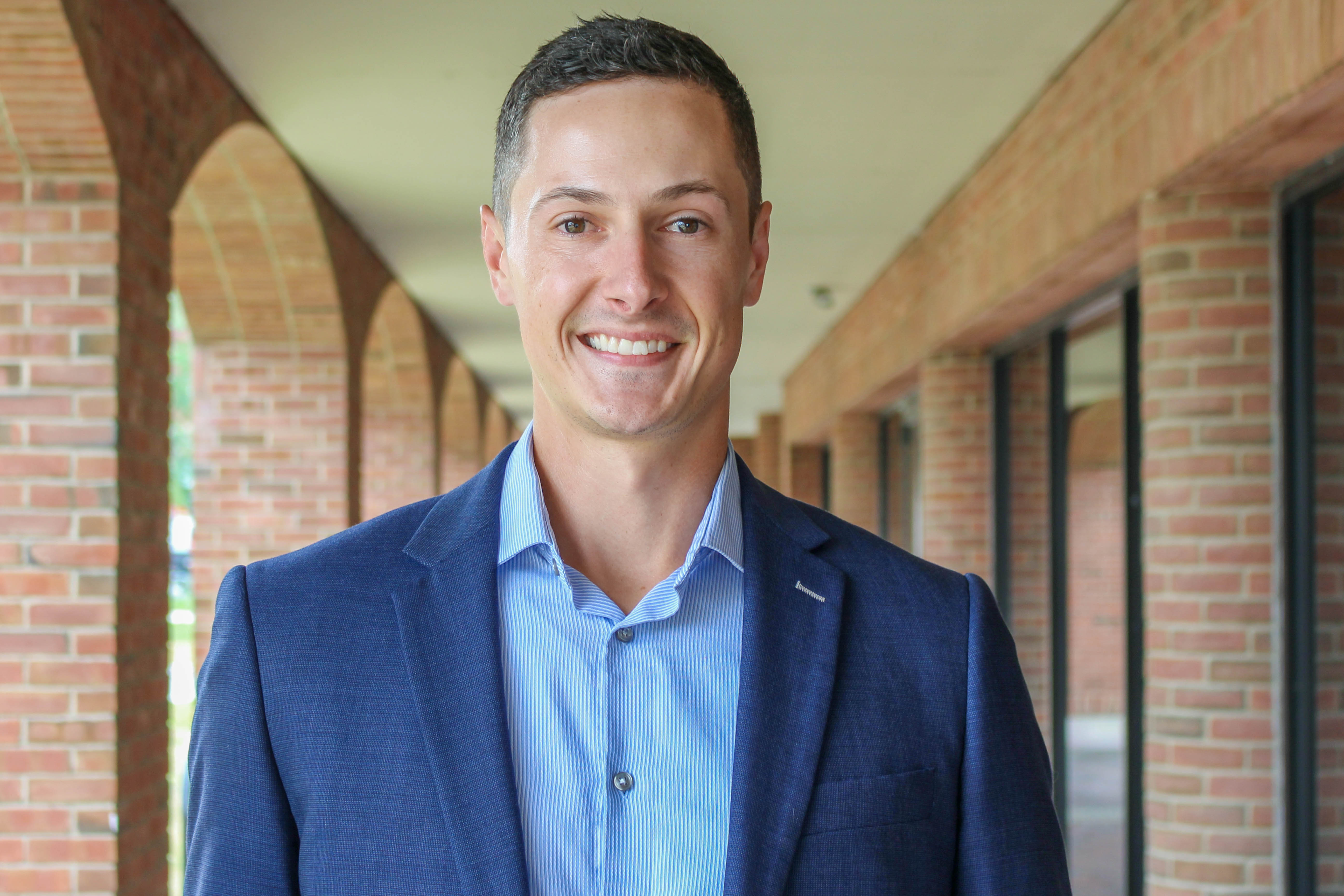 Jared graduated from the University of Vermont in 2010 with a degree in Environmental Studies, and minors in Sustainable Entrepreneurship and Green Building and Design. He has been in the solar industry ever sense, working on projects ranging from residential to utility scale. In 2017, Jared founded Mad River Solar. Mad River Solar is a small utility scale solar and battery storage development company. Jared is fascinated with the future of energy, and more specifically the future of micro-grids.
Jared lives in the Mad River Valley in Vermont with his wife Emma, and dog Maggie. He is an officer on the local volunteer fire department, and a member of the towns Development Review Board. Jared is an avid outdoorsman, and loves to hike, ski, fish and hunt. He is excited about what the Sustainable Innovation MBA program has to offer.
Bavin Balakrishnan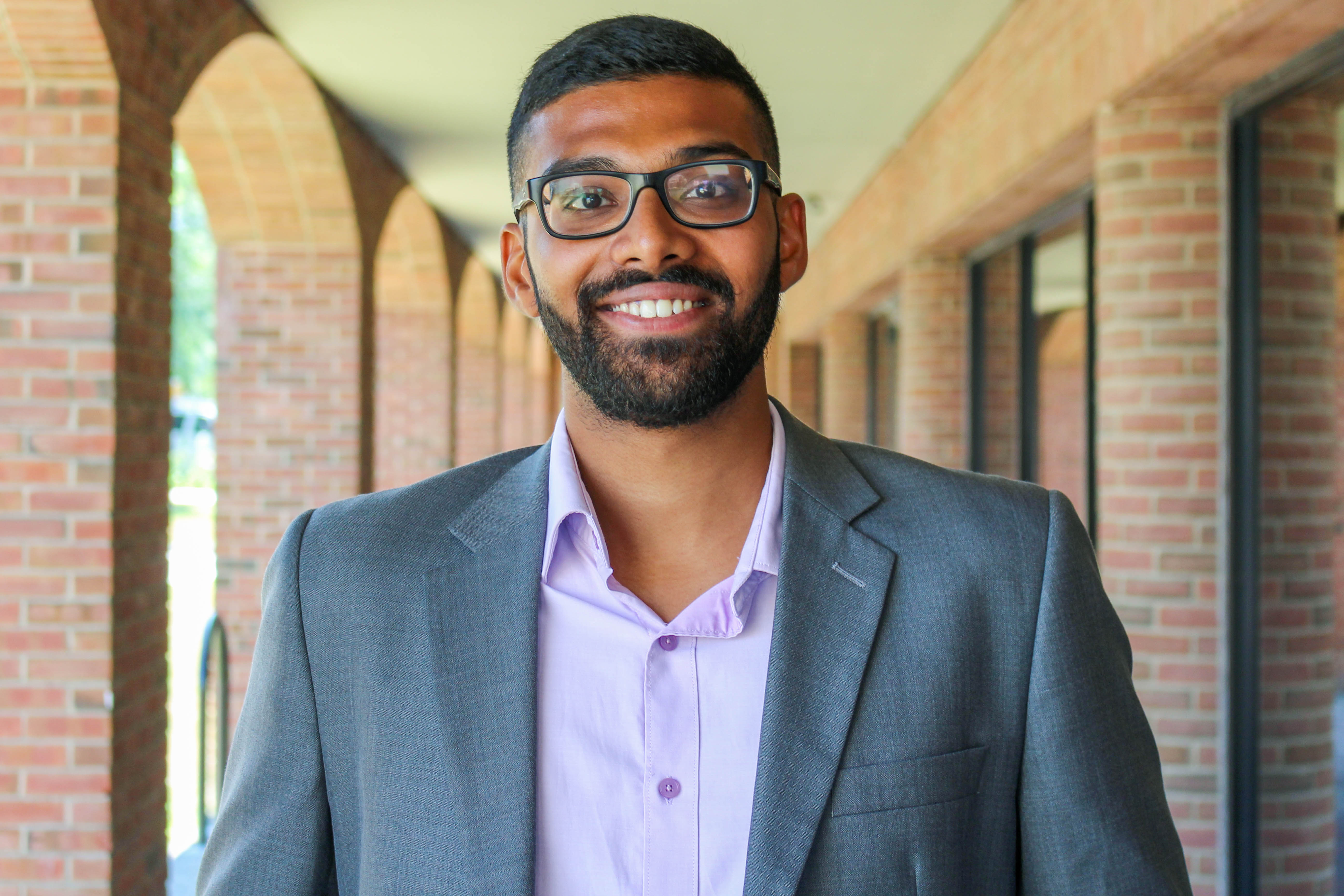 Bavin was born in India, raised in Thailand, and lived in the U.S. and U.A.E for 8 years.
The idea of sustainability, especially sustainable business, blossomed when he was introduced to the economics definition of sustainable development: "development that meets the needs of the present without compromising the ability of future generations to meet their needs." This idea cultivated his appreciation for business as a pivotal platform for sustainable change and motivated him to pursue Bachelor degrees in Accounting and Finance to lay the foundation for his business acumen. Bavin gained 3.5 years of experience in the corporate business environment as an accounting consultant with PwC, where he implemented technical accounting solutions that met the needs of top management and shareholders.
In order to elevate his career, Bavin is pursuing the SI-MBA program as it provides a tailored approach of applying business theories to the sustainability industry. Bavin's specific interest surrounds the application of regenerative agriculture and the potential benefits of the hemp industry as means to tackle climate change while developing the socio-economic mobility of those dependent on the agriculture industry.
During his leisure, Bavin enjoys exploring things life has to offer from food and music to activities such as dancing and hiking. Bavin is truly excited to learn the Vermont culture and explore the Vermont's outdoors.
Kate Barry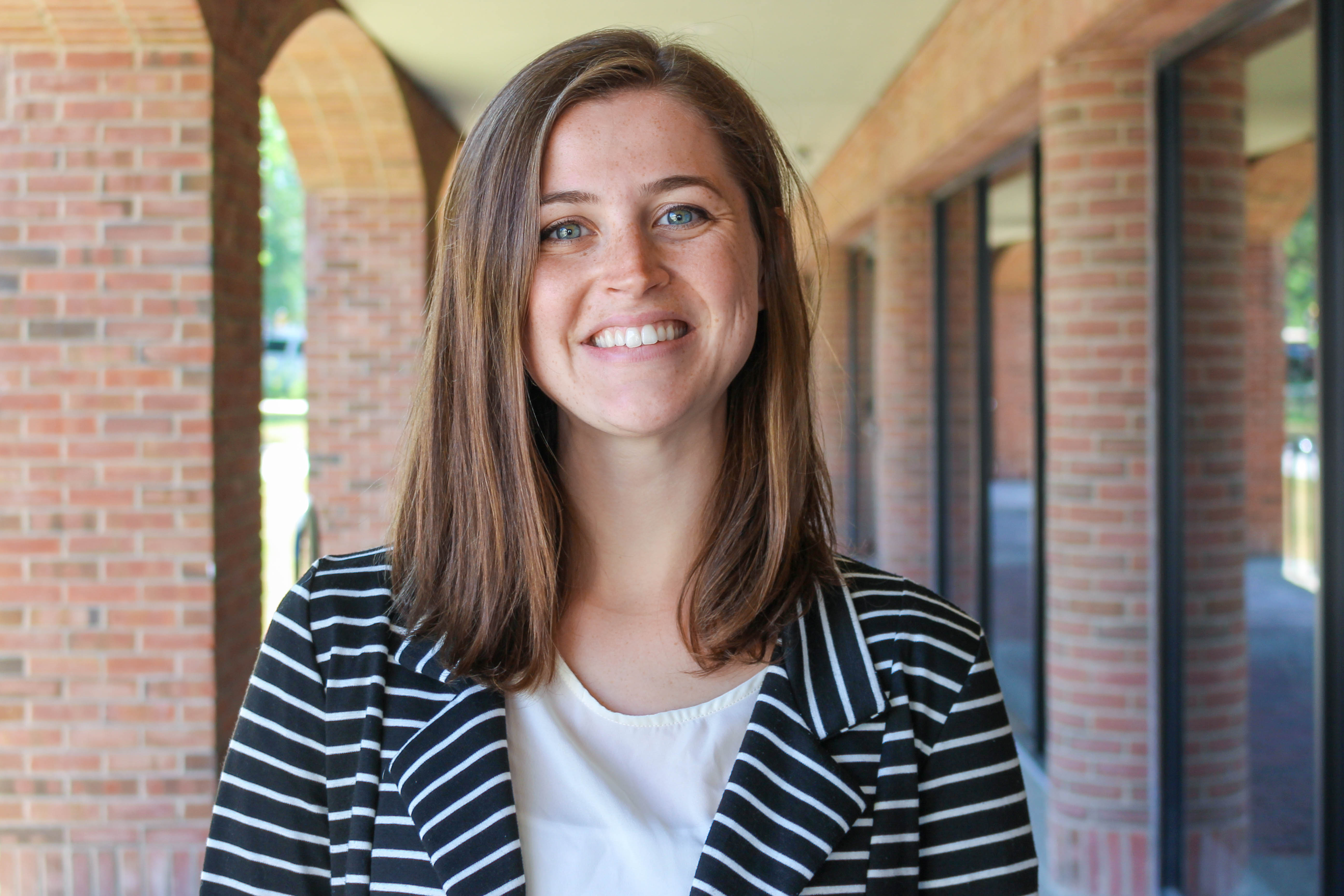 Kate is a native of Topsfield, Massachusetts.  Her passions include personal sustainability, hiking, camping, and rescuing dogs.  She loves to visit and camp at national parks, her favorite of which (so far) is Mammoth Cave, near Brownsville, Kentucky.   
Kate earned her undergraduate degree in Environmental Science and Philosophy Pre-Law from the University of Mary Washington in Fredericksburg, Virginia.  During her undergraduate career, Kate was active in student government and sustainability efforts at UMW, as President of the Inter-Club Association, President of the Ecology Club, and an "eco-representative" for the Office of Sustainability.  She also created and presented a renewable energy proposal to the President's Council on Sustainability in an effort to bring solar energy to UMW's campus. This proposed plan eventually led to the formation of a renewable energy club, campaigning for solar energy on campus currently.  
Kate has spent the last year living in Lexington, Kentucky working as a legal secretary within the administrative practice group at Jackson Kelly PLLC.  With the perspective a year's break from school has given her, Kate looks forward to developing her business skillset in the SI-MBA program.  She hopes to develop the necessary knowledge to instigate change through environmentally sustainable business. Her industry interests include renewable energy, sustainable personal and household products, and food waste management.  She also looks forward to getting back to her New England roots after a few years in the south and exploring all that Burlington has to offer.
Lauren Bass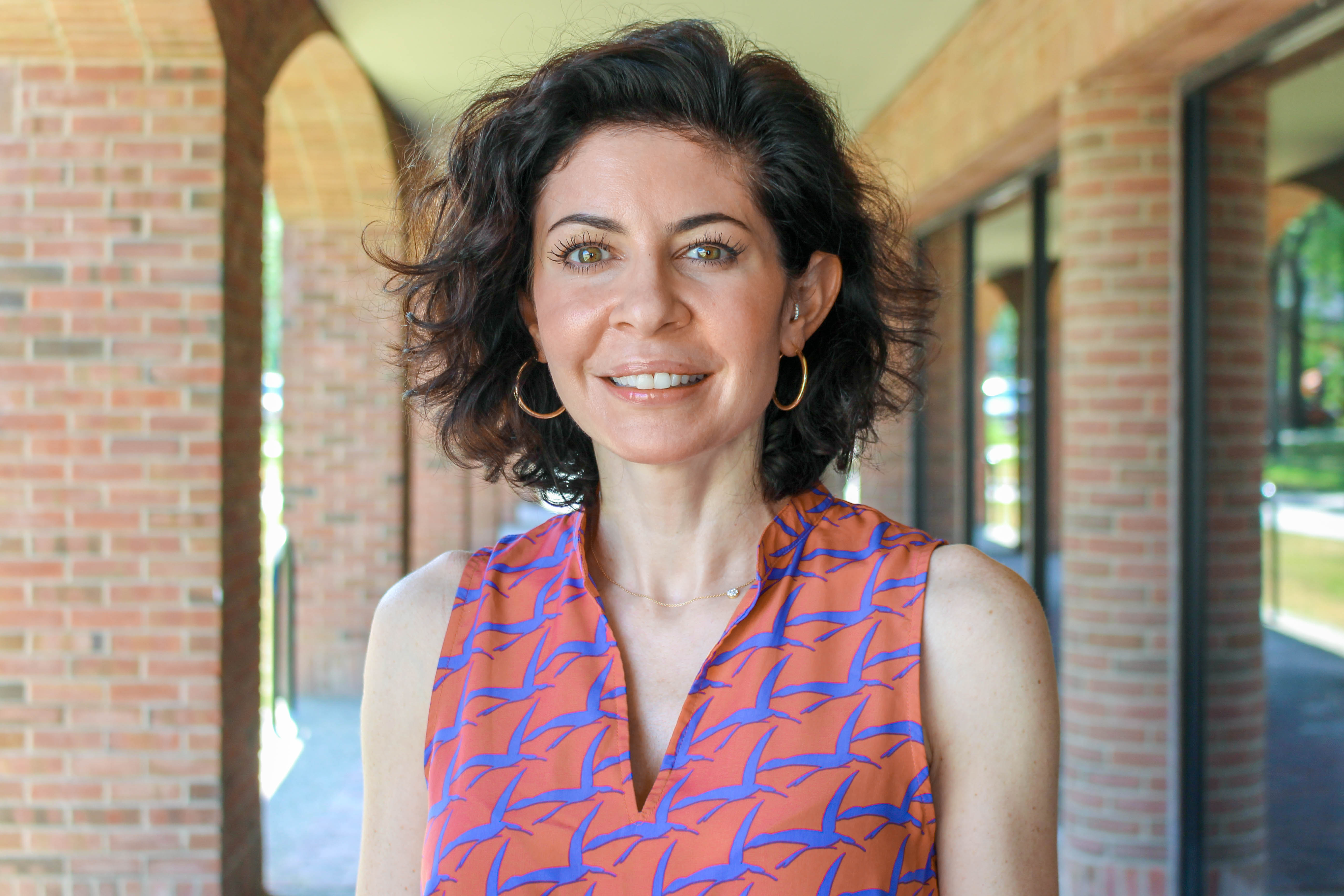 Lauren grew up in Manchester-by-the-Sea, MA and now calls Stowe, VT her home.  Lauren is a self-professed ski bum who credits her addiction to being on snow to her father, Richard Bass, who taught himself to ski on the slopes of Mt. Mansfield while he was an undergrad at UVM in the 1960's.
Her entrepreneurial spirit and concern for sustainability is steeped in family tradition and real world experience.  Lauren's family owns a third generation shoe manufacturing business in Lawrence, MA.  Thanks to the ingenuity and forward-thinking of her father, the business installed one of the largest solar farms in the area, making it the only 100% solar powered shoe manufacturer in America.  It also supplies affordable energy to 23 surrounding companies, which has been instrumental in a region that has suffered from high unemployment since the downturn of American manufacturing.
Lauren is an avid traveler and considers herself a citizen of the world.  Shortly after graduating from Boston University with a degree in Economics, Lauren moved to Hong Kong where she completed her MA at the Chinese University of Hong Kong.  She worked and lived in Hong Kong for over a decade and founded a children's eyewear company with two of her close friends.  The company successfully raised strategic investment and is currently sold in major retailers across Asia, Australia, the Middle East, Europe, and the Americas.
During her time in Hong Kong and traveling throughout Asia, Lauren saw firsthand the benefits of microlending.  Now that Lauren is a permanent and year-round resident of Stowe, she hopes to apply the knowledge she builds during the SI-MBA program to aid and inspire local entrepreneurs to develop sustainable businesses via accessible lending right here in Vermont.
Allison Baxter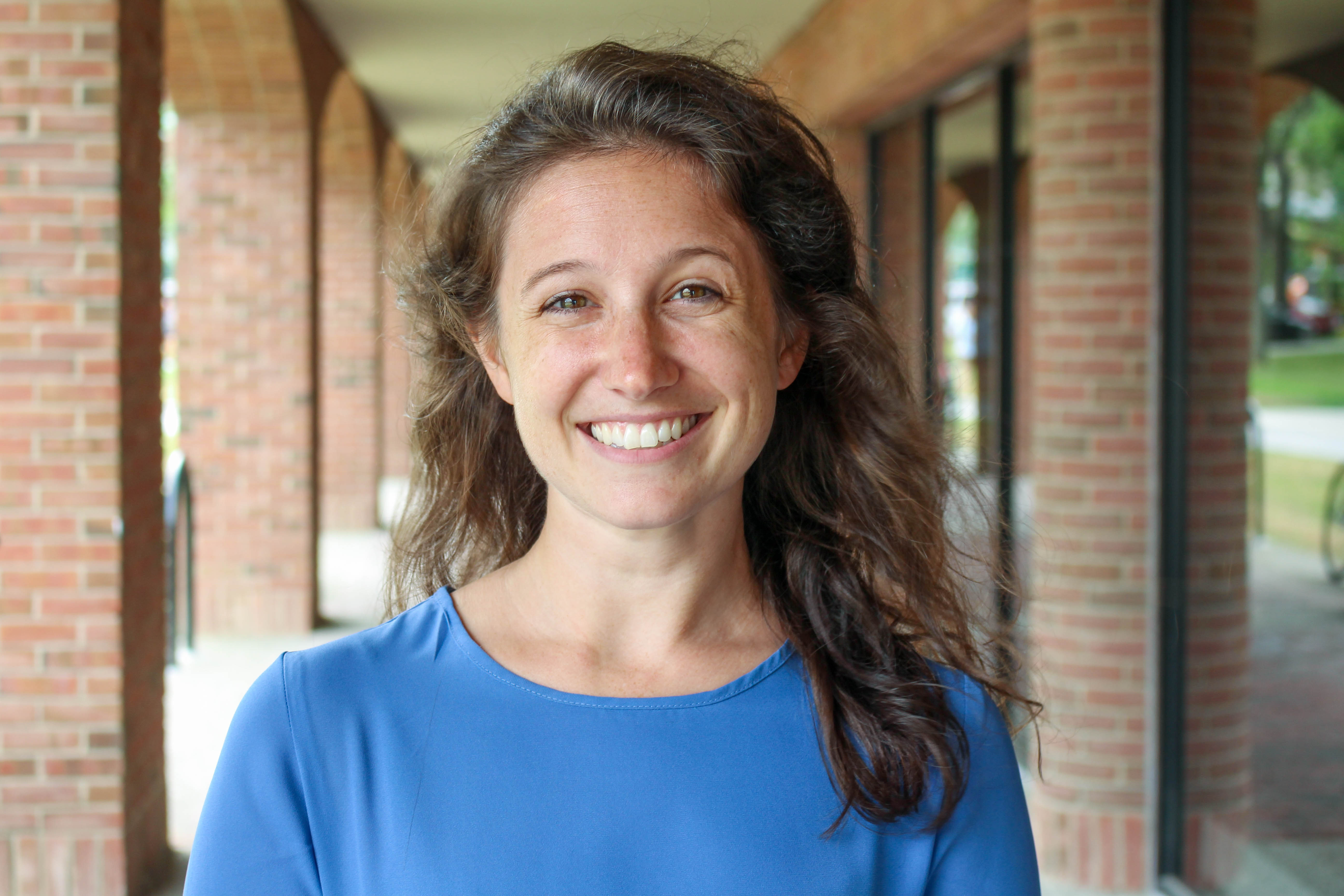 Allison graduated from Assumption College in 2015 with a B.A. in Mathematics and Accounting. In addition to being an accountant, she is a certified yoga instructor, vegetarian, and nature enthusiast. She has lived her entire life in New England, spending much time in the mountains or by the ocean. For the past several years she has worked in various finance and accounting roles in the energy sector. Though her experiences have been valuable, she is ready to change track and pursue a career in a more sustainable, forward thinking industry. Allison hopes the SI-MBA program will help combine her personal and professional goals and passions.
Allison volunteers with Mass Audubon and also works with a non-profit called Rescuing Leftover Cuisine which picks up excess food from restaurants, diverting it from landfills where it will end up as waste, and brings it to homeless shelters where it is needed. Companies like these that utilize sustainable business practices, do meaningful, high-impact work, and challenge the way businesses have traditionally been run inspire Allison greatly. She looks forward to learning more about and collaborating with such businesses through this program.
Laura Berguer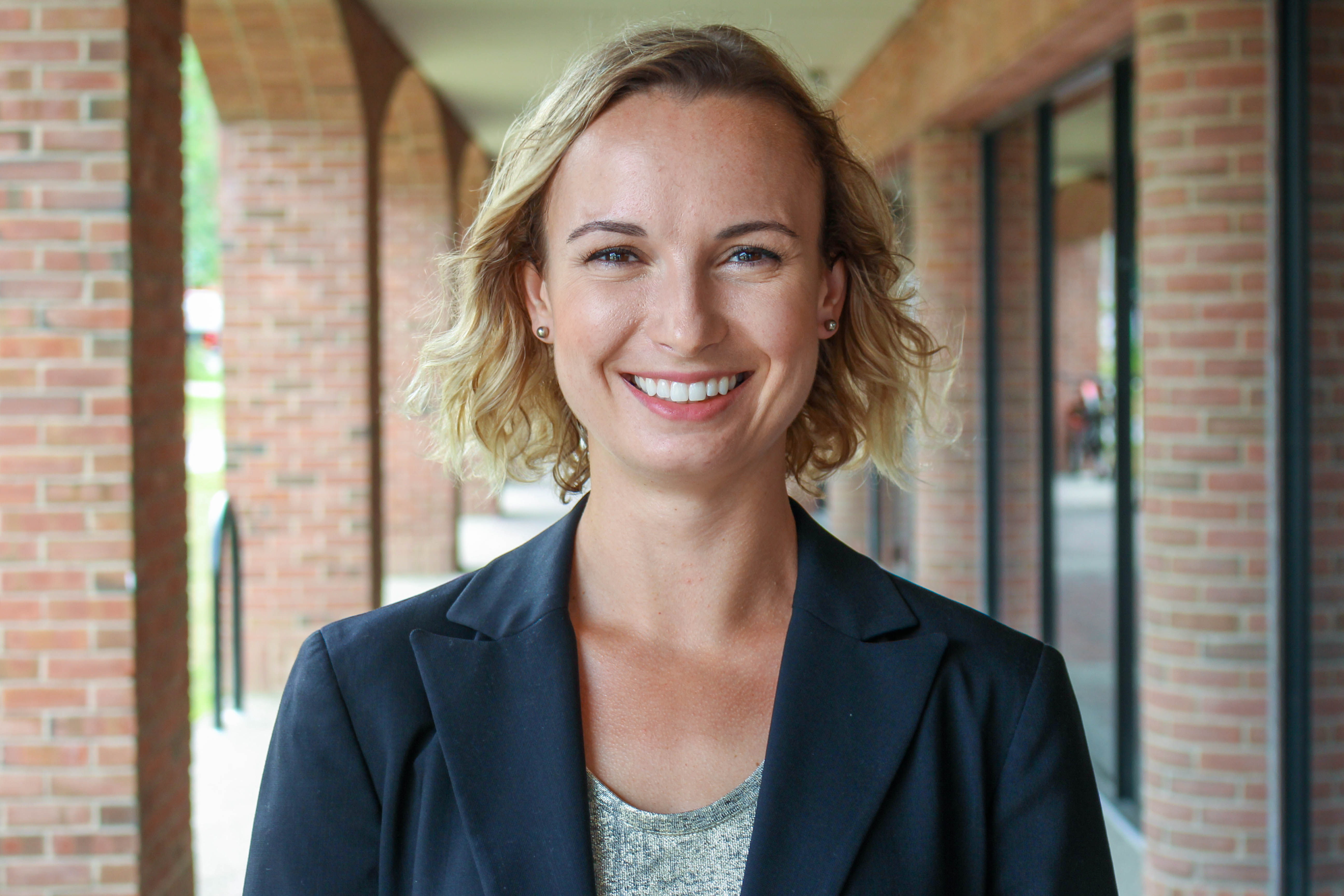 I am attending this MBA program because I am passionate about sustainable fashion and their supply chains. I accidentally found my passion for this part of the fashion business while working at a sports store in San Francisco three years ago where I learned about brands like Patagonia, Prana, Burton, and Toad & Co. After graduating I would like to work with brands that have an established sustainable framework to gain experience and then eventually help start a new sustainable brand focused on people, planet, and profits. 
I grew up in Marin County just north of San Francisco where being green has always been part of the culture. I attended Carroll College in Helena, Montana where I was able to ski, fall in love with the outdoors, and study literature and environmental studies. I recently graduated from Vermont Law School with a Masters in Environmental Law and Policy. I was able to focus my studies on the environmental and social injustices that can occur in the fashion industry. I spent this winter in Washington D.C. as an intern for the American Apparel and Footwear Industry. I worked alongside lobbyists for the American fashion industry and was able to do incredible research on sustainability, human rights, trade law, transportation, packaging, and more. This summer I was a Production and Operations Intern at Coyuchi, an organic home textiles company, and got to dive deep into alternative packaging for their products. I also managed the same sports store where I started my journey. 
I am an outdoor sport enthusiast. Trail running is my favorite but you'll catch me hiking, fishing, mountain biking, rock climbing, snowshoeing, downhill skiing, cross country skiing, and occasionally skydiving. I'm always looking for new challenges and a new trail.
Jackson Berman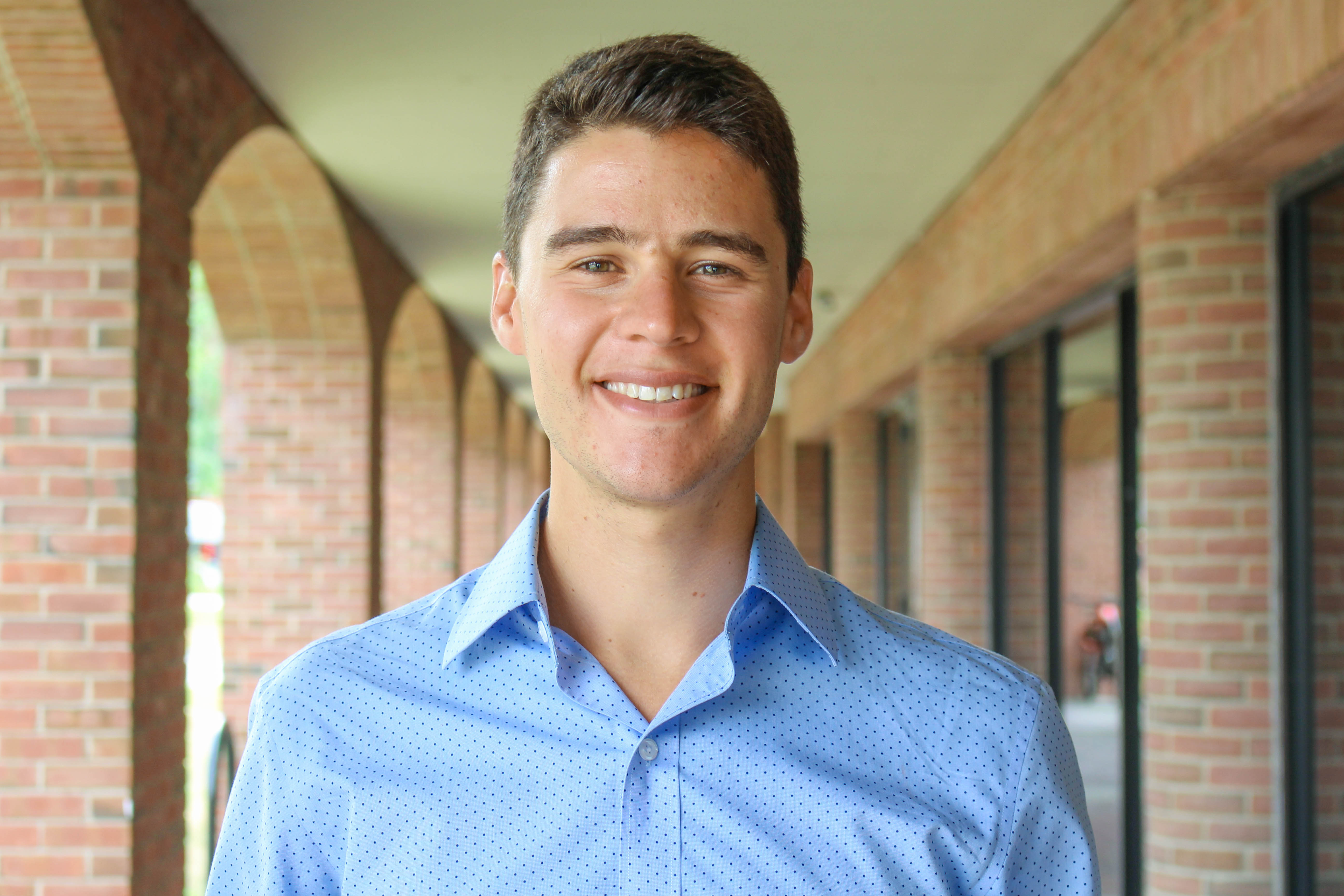 Jackson comes to SI-MBA from Ben & Jerry's, where he worked on the U.S Brand-Marketing Team. While at Ben & Jerry's, he learned the fundamentals of FMC and CPG marketing and got a taste for the amazing possibilities that come with using business as a powerful tool for social change.
Prior to Ben & Jerry's, Jackson worked as a paralegal at a boutique immigration Law Firm in Boston's Financial District. He worked directly with the American Immigration Lawyer's Association (AILA) as well as the United States Citizenship and Immigration Services (USCIS) on behalf of the firm's clients.
Jackson grew up in Cape Elizabeth, Maine and graduated from the University of Vermont with a B.A. in Political Science and Sociology. He was a Pre-Law undergraduate candidate and was heavily involved with UVM's Student Legal Services (SLS). He developed an interest in environmental policy and renewable energy opportunities working with Vermont's Energy Action Network (EAN) and as an intern for Senator Bernie Sanders.
Jackson loves playing in the Green Mountains – skiing, hiking, mountain biking, ultimate frisbee and Lake Champlain – and is excited to jump into the SI-MBA program to gain additional economic, financial, and analytical tools in junction with maximizing sustainability.
Taran Catania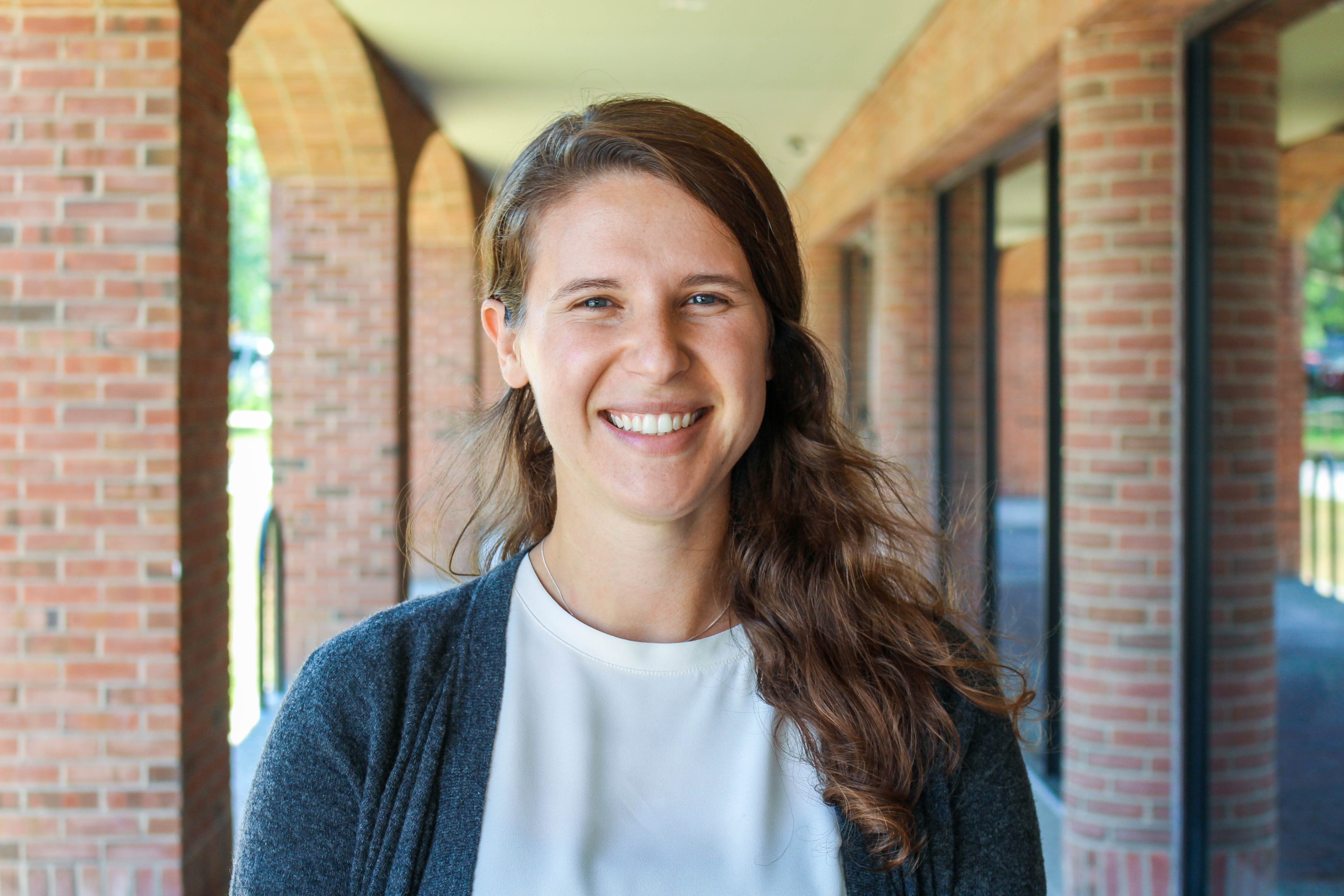 Although she comes to this MBA with a policy background, Taran's career began when she fell in love with birds. Early on, she worked as a field technician for endangered shorebird research in Delaware Bay, as well as with a community-based bird conservation project in Tanzania. After witnessing firsthand these species' declines and the problems with modern conservation, Taran moved to Washington, DC to tackle these issues through a role in policy.
For the last five years, Taran has been in DC working as a legislative representative for national conservation organizations and later as an environmental staffer in the U.S. Senate. Taran also served two years on the executive board of DC EcoWomen, a nonprofit connecting and empowering women for environmental leadership in the nation's capital.
A Wesleyan University alumna, Taran hopes to take the lessons from her Sustainable Innovation MBA to confront environmental challenges in new, better ways. Whether embracing beneficial market forces in the private sector or cultivating transformative leadership at nonprofits, she hopes to use business as a tool to build a more resilient and intersectional world.
Taran grew up on a solar-run tree farm in New Jersey. With a love for the outdoors, she can be found gardening wherever possible, skiing in the winter, and chasing down birds for her life list.
Melissa Chima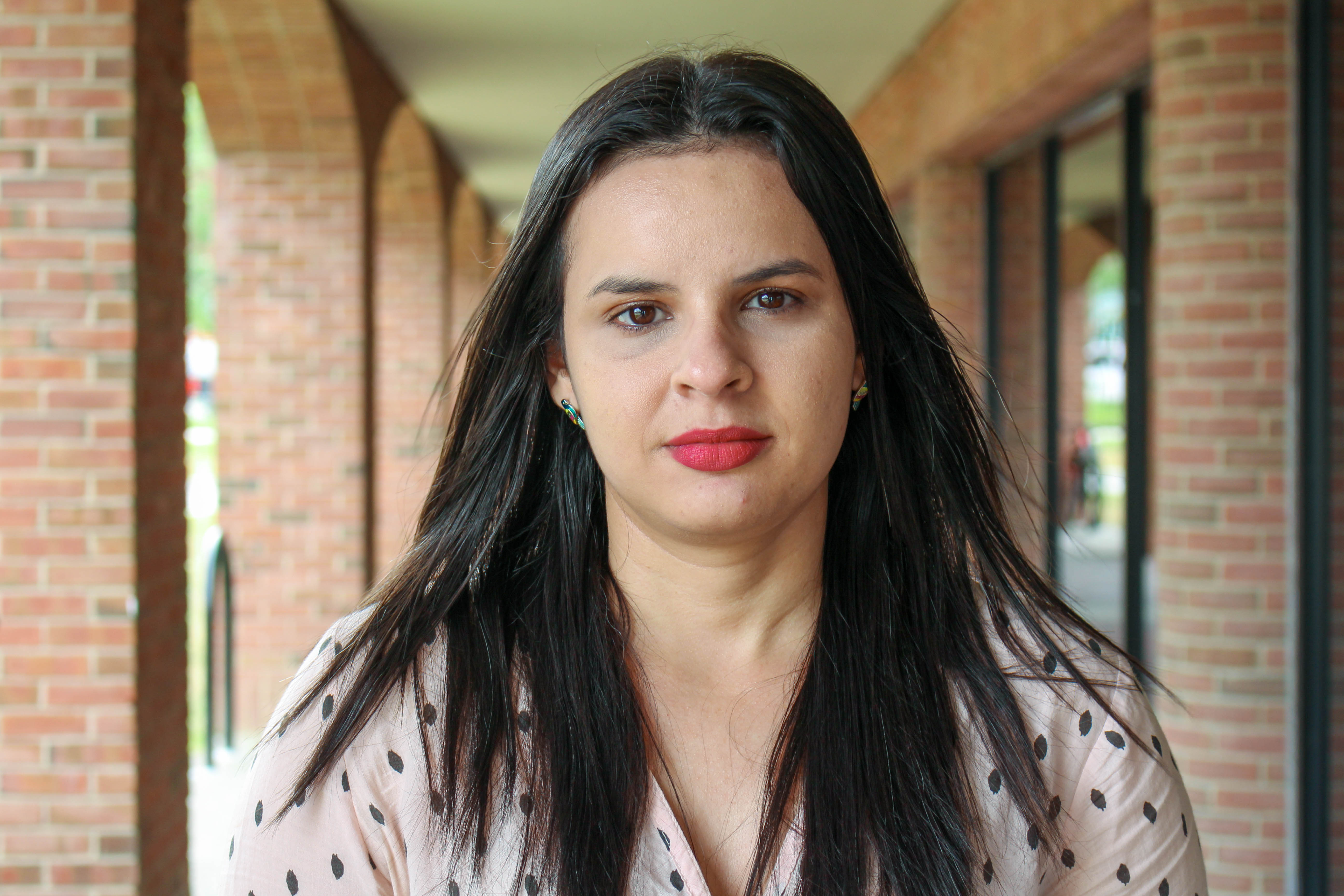 Melissa Chima is native from Barranquilla, Colombia (Born and raised), passionate for reading and dogs. 
Graduated from Universidad del Norte in 2010 with a degree in Mechanical Engineering. Since then, she has been working in the heavy duty machines industry for Mining and Construction areas as Warranty and Reliability Engineer and Technical Communicator (For Caterpillar and Komatsu Dealers in Colombia).
Her interest for sustainability comes from working in a coal surface mining project in La Jagua de Ibirico- Cesar, Colombia, where natural resources are continuously used and exploited.
The SIMBA program means another step in her career where she expects to gain a general perspective of the administrative or managerial side of the industry to extend her professional development and field of application.
Sara Farnsworth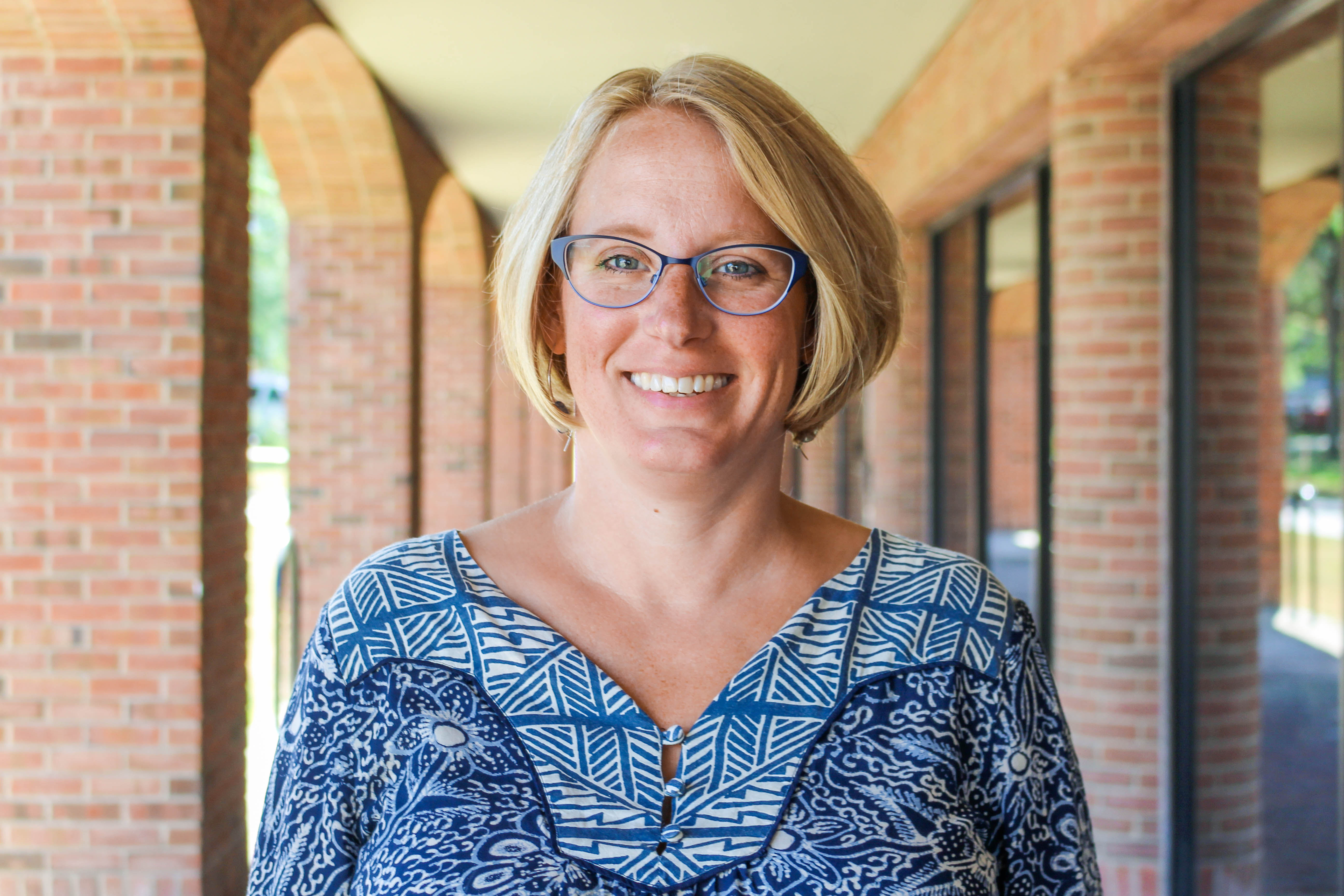 Sara is a native Vermonter who grew up in Springfield. She attended Community College of Vermont, the University of Vermont and Johnson State College, taking classes that explored the arts and sciences before graduating from JSC in 2010 with a business degree.
Since that time, Sara has worked in a variety of capacities within the restoration industry, specializing in property damage claims throughout Vermont and New Hampshire. Her breadth of knowledge and experience in structural damage and restoration of contents is vast. In her time in the industry, Sara has received a number of professional awards and accolades, including: 2007 Vermont Business Center at UVM "Certificate in Sustainable Business Practices"; 2010 CRDN "First Responder of the Year"; 2011 "Sales Person of The Year" CRDN; 2013 "Rookie of The Year" IAIP Region I; and 2016 "Claims Professional of The Year" IAIP Region I.
Sara has been calling Burlington her home for close to 20 years. She enjoys growing food for her family in her community garden plot using a no-dig gardening method.  She is an active board member of the intentional community she dwells in, serving as Treasurer, and she enjoys spending time outside, snowboarding, running and cooking.
Sara is very excited to be a part of the 2020 cohort and has dreams of becoming a sustainability consultant upon completion of the program. She looks forward to learning alongside other change makers to help transform the business world.
Lauren Frisch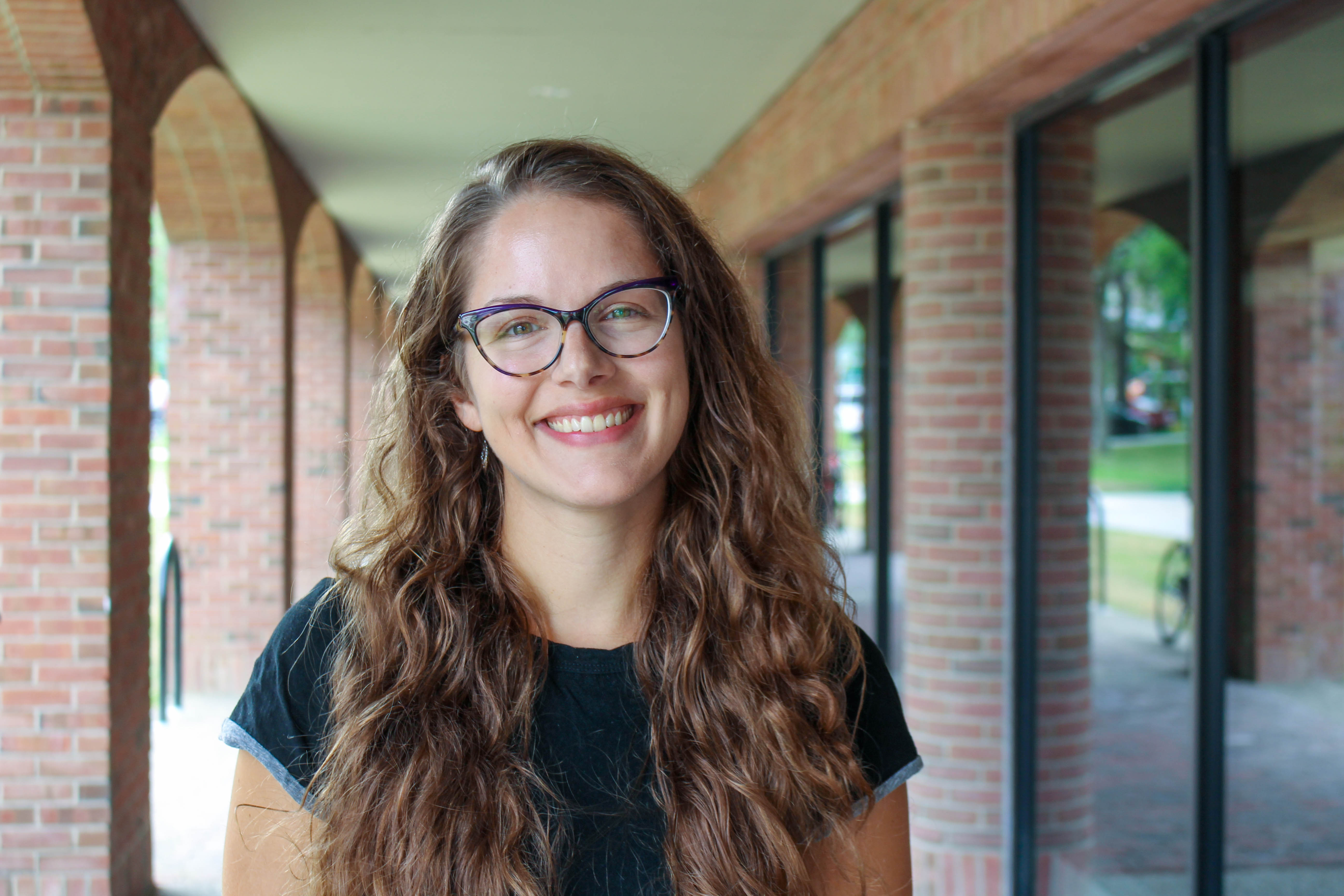 Lauren is joining the SI-MBA program from Fairbanks, Alaska where she spent the past few years working in environmental research and science communication.
Lauren has a BA in environmental geology from Colgate University and an MS in environmental policy from Bard College's Center for Environmental Policy. She moved to Fairbanks, Alaska during graduate school to study public understanding of ocean acidification, and eventually started working in communications and outreach for the College of Fisheries and Ocean Sciences and research vessel Sikuliaq.
After SI-MBA, Lauren's goal is to help companies or industries create and implement carbon reduction programs. Her practicum project will be a great step towards this goal, working with local Burlington company NativeEnergy to create a carbon reduction program for cotton farmers in India.
When she's not in class, Lauren likes kayaking, long distance races and going on adventures with her dog Daisy Tada!
Becky Gollin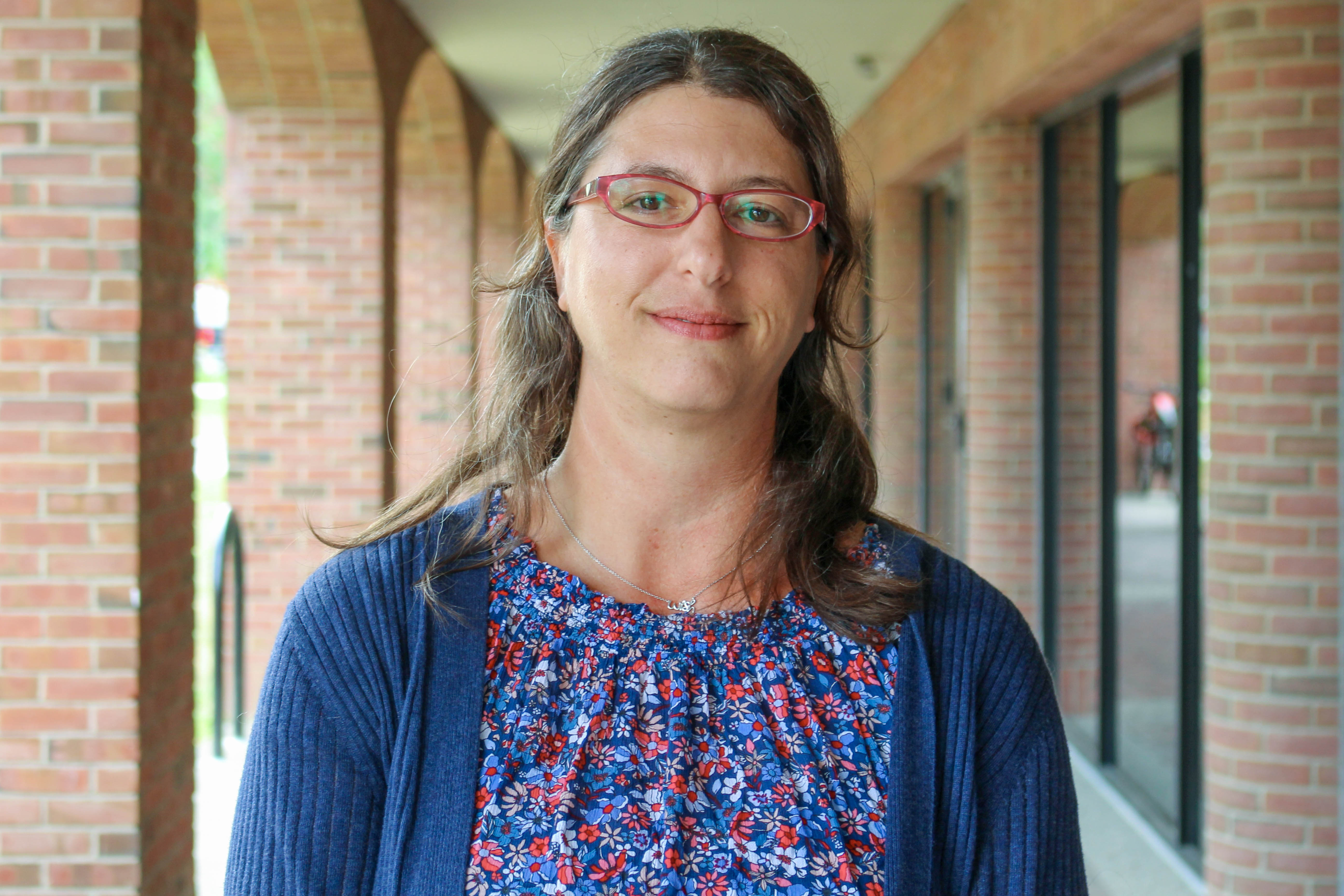 Becky grew up in South Orange, New Jersey, and moved to Vermont to attend the University of Vermont, where she double majored in English and religion. Both before and after graduating, Becky held a wide range of jobs (more on that below) before working in multiple media positions, including 12 years at "Across the Fence," the University of Vermont Extension's long-running television program. Her position there included producing, filming, writing and editing —she travelled the state to report on stories of UVM's impact through outreach, research and innovation. She also held part-time positions in production for the evening news on WCAX for many years, and she worked at one of Burlington's public access tv stations, VCAM, where she helped train people to use video equipment and create their own work.
Prior to that, Becky worked many jobs, starting when she was 12. She has delivered pizzas, driven taxis and busses, been a restaurant hostess, and worked in catering. She has also held administrative positions with several non-profits, including Stop Foodborne Illness (formerly Safe Tables Our Priority - STOP), a public health organization dedicated to preventing death and illness from foodborne pathogens, and the UVM Center for Sustainable Agriculture, which works to advance sustainable farming practices within Vermont and beyond.
Becky is especially looking forward to learning more about sustainable entrepreneurship and bringing environmentally conscious solutions into the business world as she begins the journey towards owning her own business. Becky lives in Burlington with her fiancé and their dog and cat.
Evan Howard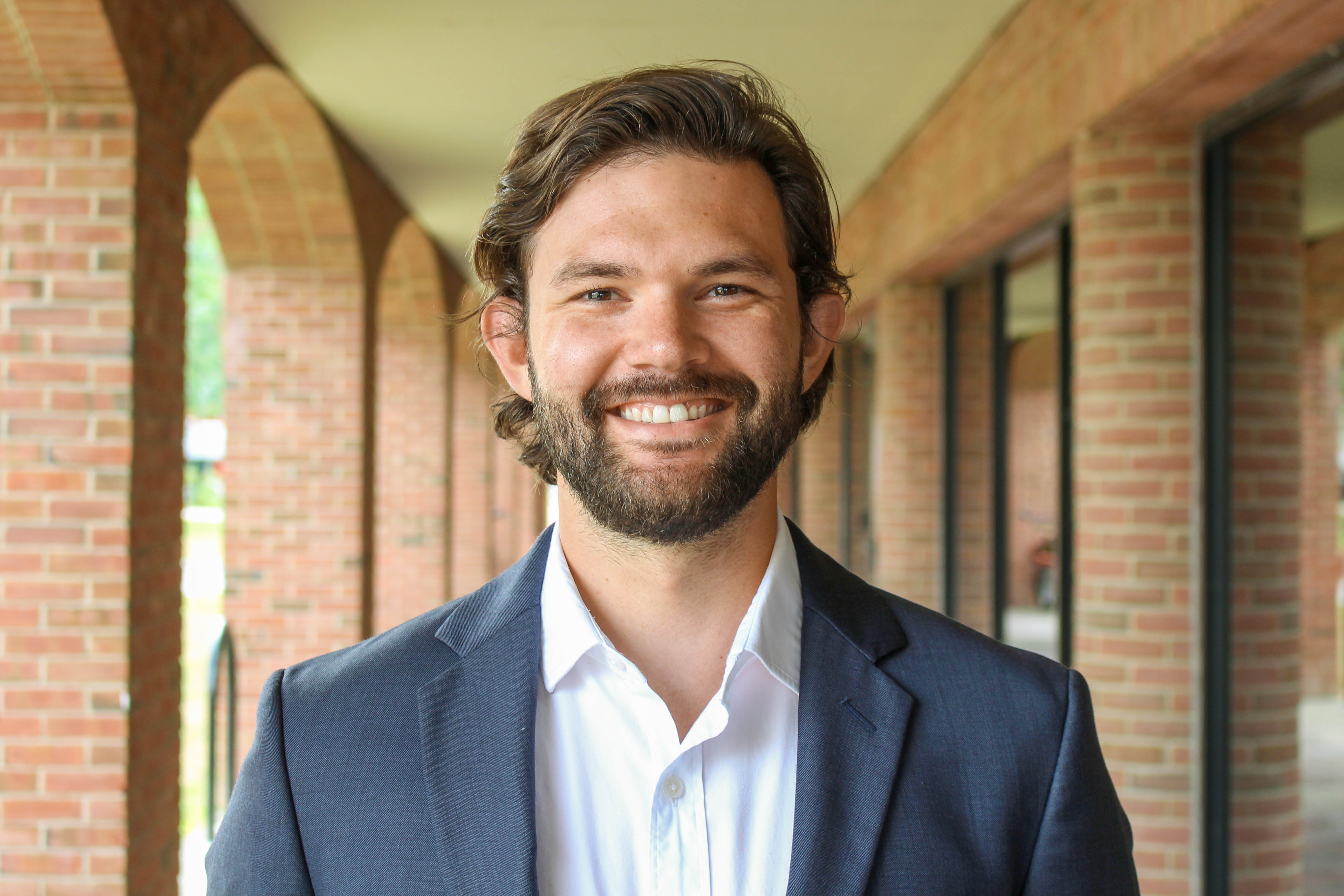 Evan is a native of Portland, Maine. He received his undergraduate degree from UVM in 2015 with a BA in American History and minors in Environmental Studies and Spanish. His interest in sustainability stems from growing up in a coastal community where climate change will drastically change the local economy. In his time since graduating from UVM, Evan has spent time working at a nonprofit in Portland that specializes in the development and management of affordable housing. This opportunity allowed him to work with Maine's most vulnerable populations to combat homelessness.
Having lived in Vermont previously, Evan is excited to return to UVM to once again be a part of a student body that is both politically charged and environmentally conscious. During his free time, Evan enjoys surfing, snowboarding, hiking, and exploring the local food scene.
Evan is eager to start the SI-MBA program where he will continue to grow his skills that he hopes will help him start his own sustainably run business. He looks forward to the discussions with classmates and professors that will challenge his ideas and understanding of business.
Albert Kittell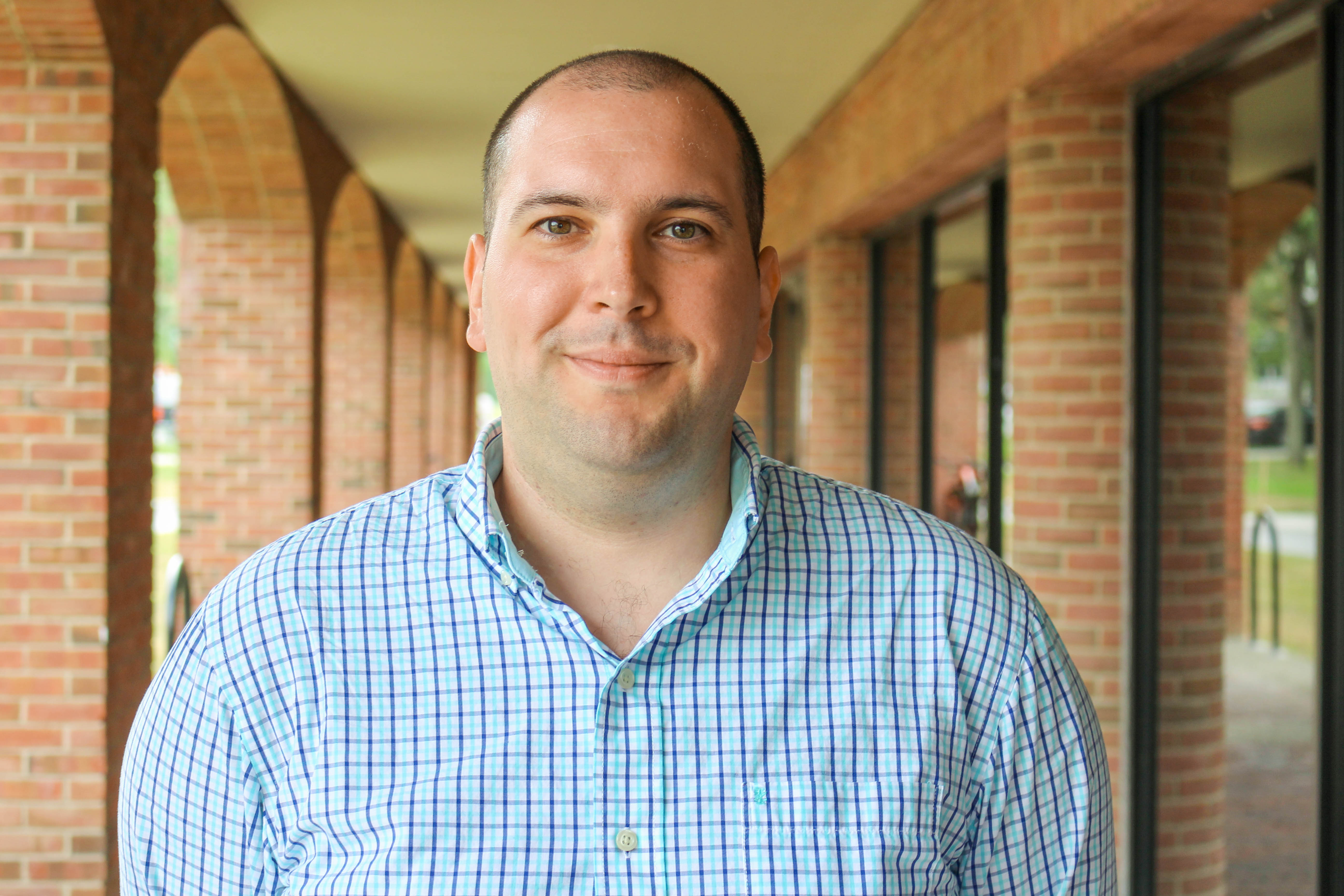 Albert was born and raised in Burlington, Vermont and is a Fall 2018 graduate of the Grossman School of Business. There he studied Business Analytics and Sustainability for his undergraduate degree. He also has an Associates of Science from the Community College of Vermont in Hospitality and Tourism Management. He has worked for Hotel Vermont in Burlington since its opening in May 2013 and has worked in the greater Burlington area for 17 years. During that time, Albert has worked in multiple industries including hospitality, service, retail, and technology among others. He has completed internships with Manomet in their U360 program, as well as at Dealer.com.
He is an avid outdoorsman who loves to fly fish, hike, kayak, bike, and to generally enjoy nature with family and friends. He cares about preserving the beauty and natural processes that give Vermont and northern New York so much of their character. Growing up Albert spent summers in Saranac Lake, NY and has an appreciation for how Vermont, New York, and Quebec have worked together in the past on issues that have effected the environment of the Champlain Valley. He hopes to be a part of brokering future compromises and agreements to benefit the region, whether they are large or small.
Albert is looking forward to expanding his knowledge and skills in Sustainability to help businesses in varied industries. He would one day like to be a Sustainability consultant based in the Burlington area. He sees this program as an opportunity as well as a responsibility, to help create lasting positive change and help local businesses in his community. Finding ways to me move forward without compromising the future are what drive and interest him, and he is excited for the challenge ahead.
Jay Kulkarni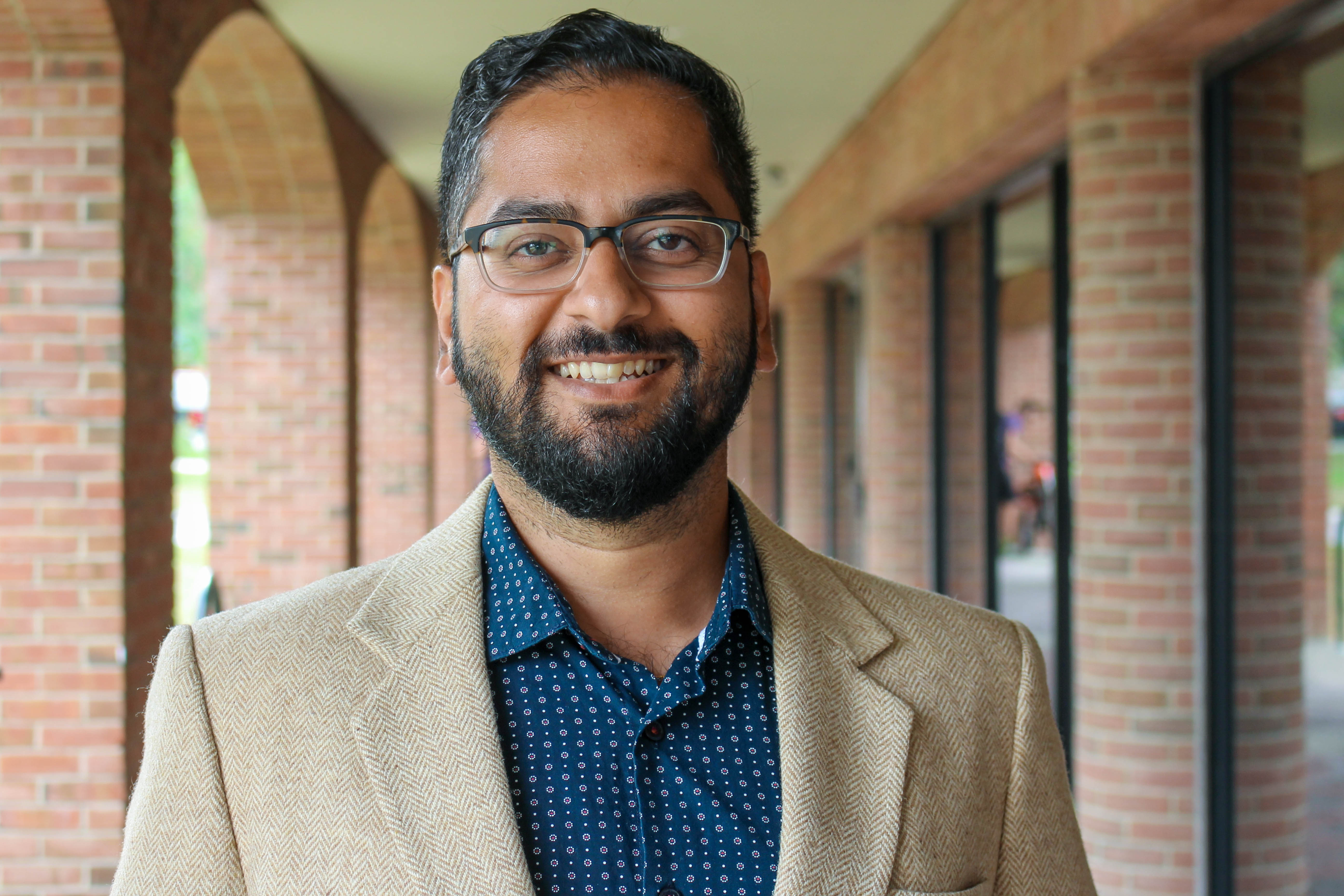 Originally from Mumbai, India, Jay has resided in Maryland since 2005. He has a Bachelor's degree in Molecular and Cellular Biology from the Johns Hopkins University and a Master's degree in teaching from Loyola University.
Jay taught high school and college-level Biology at a private school near Annapolis for the past eight years. He has facilitated numerous student environmental research projects over the years, which inspired him to tackle climate change and other human impacts on the environment head on. He has also worked with the Chesapeake Stewards program to improve water management in the local Chesapeake Bay watershed.
Outside of work, Jay is an avid DIY-er, and enjoys volunteering with the Lions Club, hiking, star-gazing, going to concerts, playing the drums, and gardening. He hopes the SI-MBA program will enable a future career helping educational institutions reduce their environmental footprint.
Matthew Licata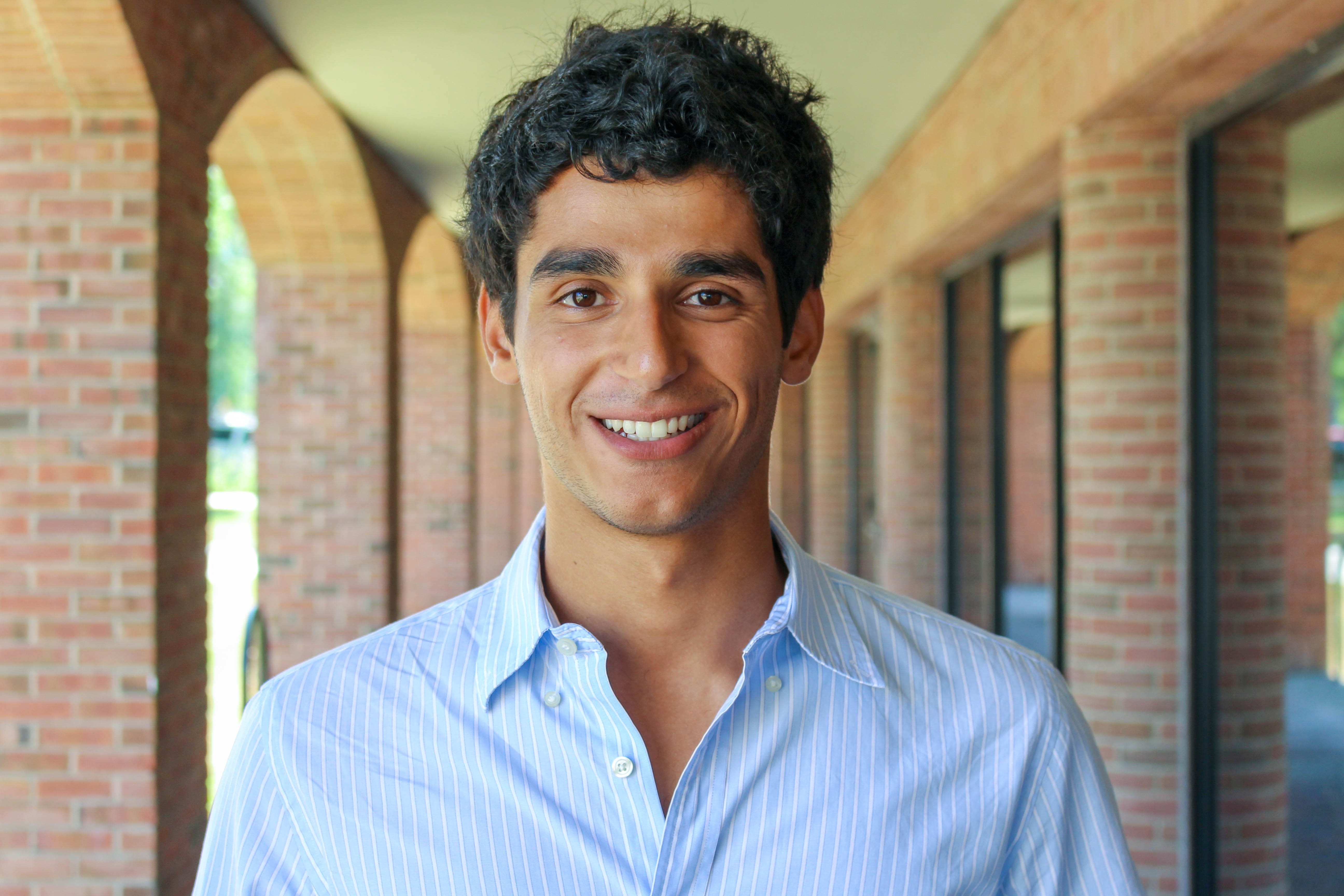 Matthew grew up in Bergen County New Jersey and graduated from Bentley University in Waltham MA with a degree in Sustainability Science and Business Studies. Matt's interest in sustainability was peaked when he was introduced to it during a project based course in high school called sustainability resource management. During his junior year at Bentley, Matt decided to study abroad in Berlin and focus on Global Sustainability. He focused his studies on understanding Germany's energy policy and its effects on its citizens.  Matthew interned with the U.S. Department of Energy and was involved with the formulation of a low income database to be used by citizens, community action agencies, utility companies and local governments. Matt also interned at The Cadmus Group, a consulting company focused on improving the world's most challenging problems through sustainable means. In his free time Matt enjoys snowboarding and surfing.
Than Moore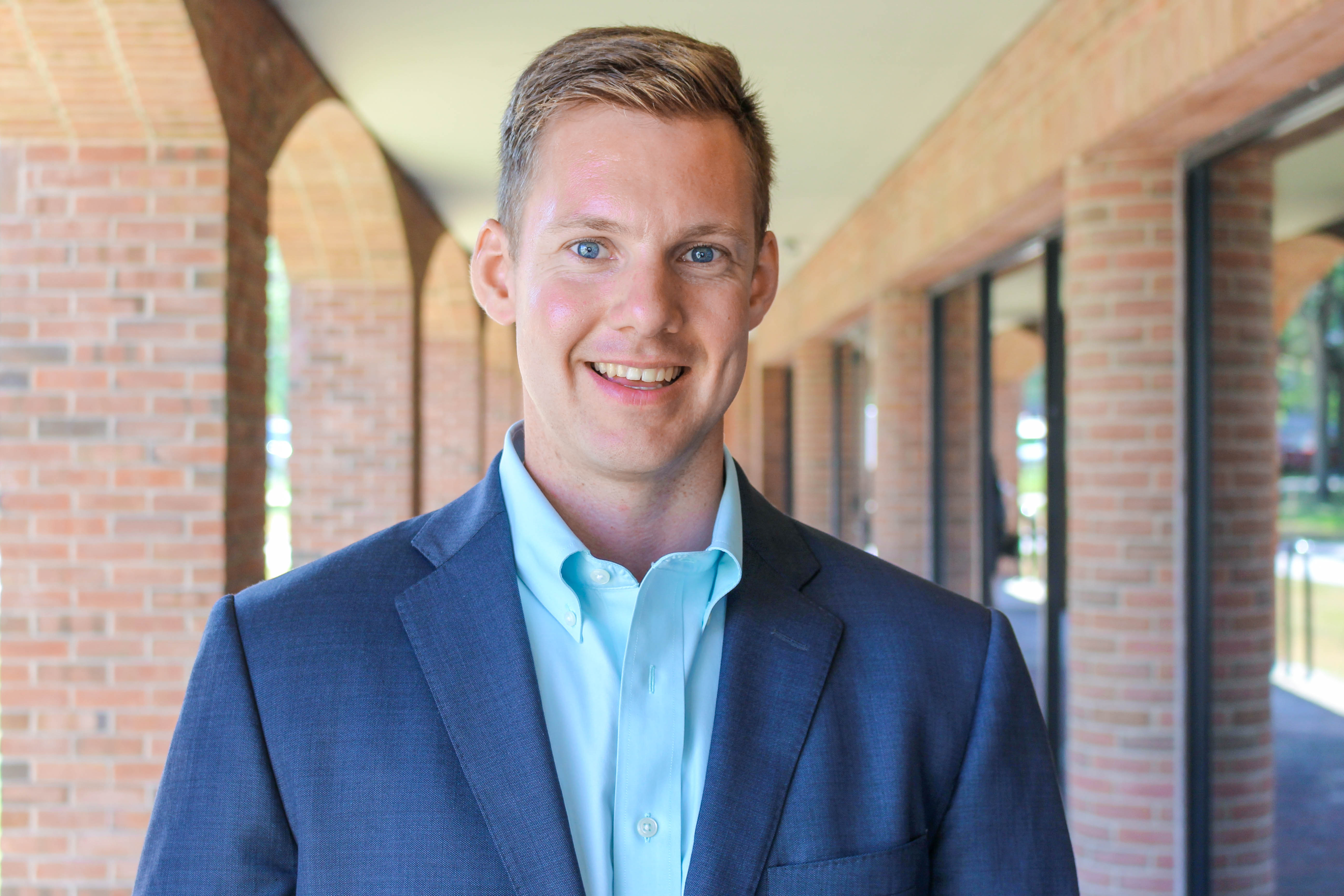 Originally from southern New Hampshire, Than spent most of his childhood exploring the lakes and mountains of New England with his family. He graduated from Colby College in Maine with a Bachelor's degree in Mathematics and Biology. As an undergraduate student, he served as the captain of the men's varsity tennis team, sang in an a cappella group, led first year orientation trips, and developed a passion for medicine.
After graduation, Than received his Master of Science degree in Physician Assistant Studies at Bay Path University in western Massachusetts. His love for the outdoors brought him to Burlington, VT to work in the busy Emergency Department at The University of Vermont Medical Center and at Stowe Mountain Resort as a ski patroller. As an emergency medicine PA, he diagnoses and treats various disease states across all ages of life. Recently, Than also completed his Fellowship in Wilderness Medicine and finds time to explore his passion for education by teaching courses in ultrasonography and wilderness medicine at the Larner College of Medicine. He spent the past few summers in Alaska volunteering as an expedition medical provider for the Juneau Icefield Research Program, supporting climatology and glaciology research during a glacier traverse.
Than is eager to join the SI-MBA program to collaborate with his peers and develop an appreciation for business education. He hopes to blend his passion for medicine and the outdoors through sustainable business and explore local career opportunities that have a global impact.
Ruchi Nadkarni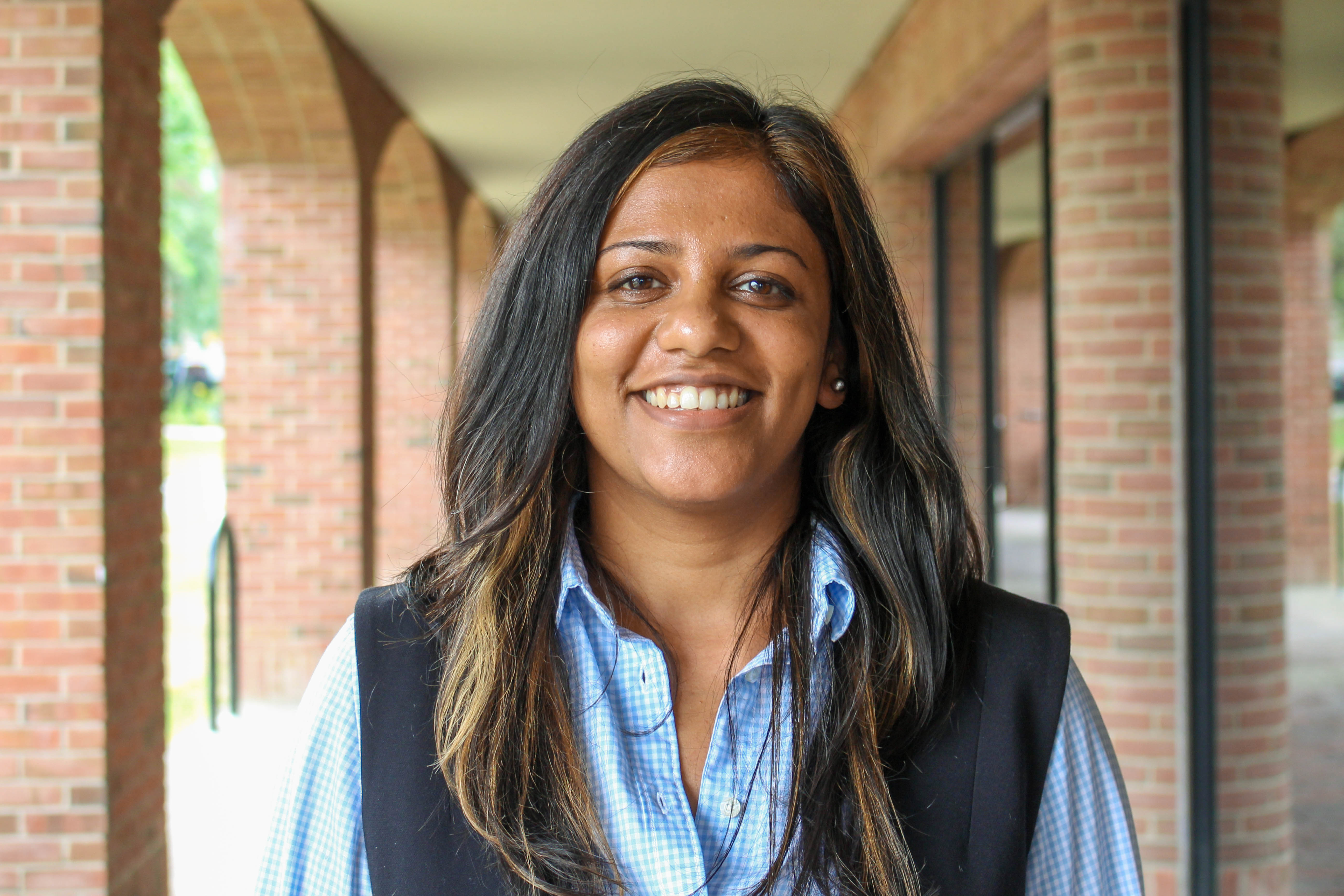 Ruchi Nadkarni was born and raised in Mumbai, India and recently moved to New York. She has a Bachelor's degree in Microbiology and Biochemistry from the St. Xavier's college in Mumbai and a Master's degree in Civics and Politics from the Mumbai University. Her career plans took a complete turn when after graduating from her Master's she decided to start a nonprofit organization 'World For All' for stray animals, which quickly turned into one of the largest organizations for animal welfare in Mumbai, acclaimed nationally and internationally. She is deeply committed to animal welfare and environmental conservation.
The number of animals helped and the lives saved along with the widespread awareness of World For All's campaigns in the media have created a ripple effect in animal welfare. Her organization conducts Asia's largest adoption camp every year. The nonprofit maximized the aid of media, celebrities, and corporations to further their cause and put stray animals in the spotlight. She has been mentioned in several media publications and inspired several businesses following the organization's innovative model. After ten years of managing the organization with her partner, she decided to transition to different goals in New York, while still guiding the direction of World For All as it continues to grow.
In New York, she founded a nonprofit community called Prolific Powerful Philanthropy NYC, which brought together people from trusts, corporations, consultancies, and nonprofits involved in philanthropy in innovative events to discuss effective philanthropy. She liaised with organizations like Be Social Change, City Winery, Stanford Social Innovation Review, Impact Hub NYC, Impact Matters, and Prime Produce NYC. Pcubenyc hosted events that delved into conversations around root cause assessment, impact measurement and multi-disciplinary approaches to philanthropy. Using her experience she also consulted with start-up nonprofits and helped guide their development plans and currently sits on the board of directors and advisers of a few nonprofits. Her next pivot is into sustainability and sustainable entrepreneurship to create businesses with a triple bottom line and a humanitarian approach. She hopes to work within organizations to direct sustainability, as well as launch sustainable businesses in developing economies to provide eco-friendly alternatives as well as job opportunities.
She met her husband Brian, who is a vet assistant and photographer and shares her passion for animal rescue and care, and married him and adopted their dog daughter Chloe. It is thrilling for her to embark on another academic journey at a program like SiMBA which perfectly integrates her passions and ambitions. Spending quality time with her family and friends in New York and Mumbai is her biggest passion. When not with family or working, she enjoys being outdoors with her husband and dog exploring landscapes and new places. A recently turned vegan, experimenting with new recipes is her new hobby. She fosters animals and visits animal sanctuaries when she can and finds the most peace in their company. In her spare time, she also sings and teaches dance fitness. Her inspiration, motivations, and endeavors are all dedicated to her late sister Rhea.
Vishakha Pandey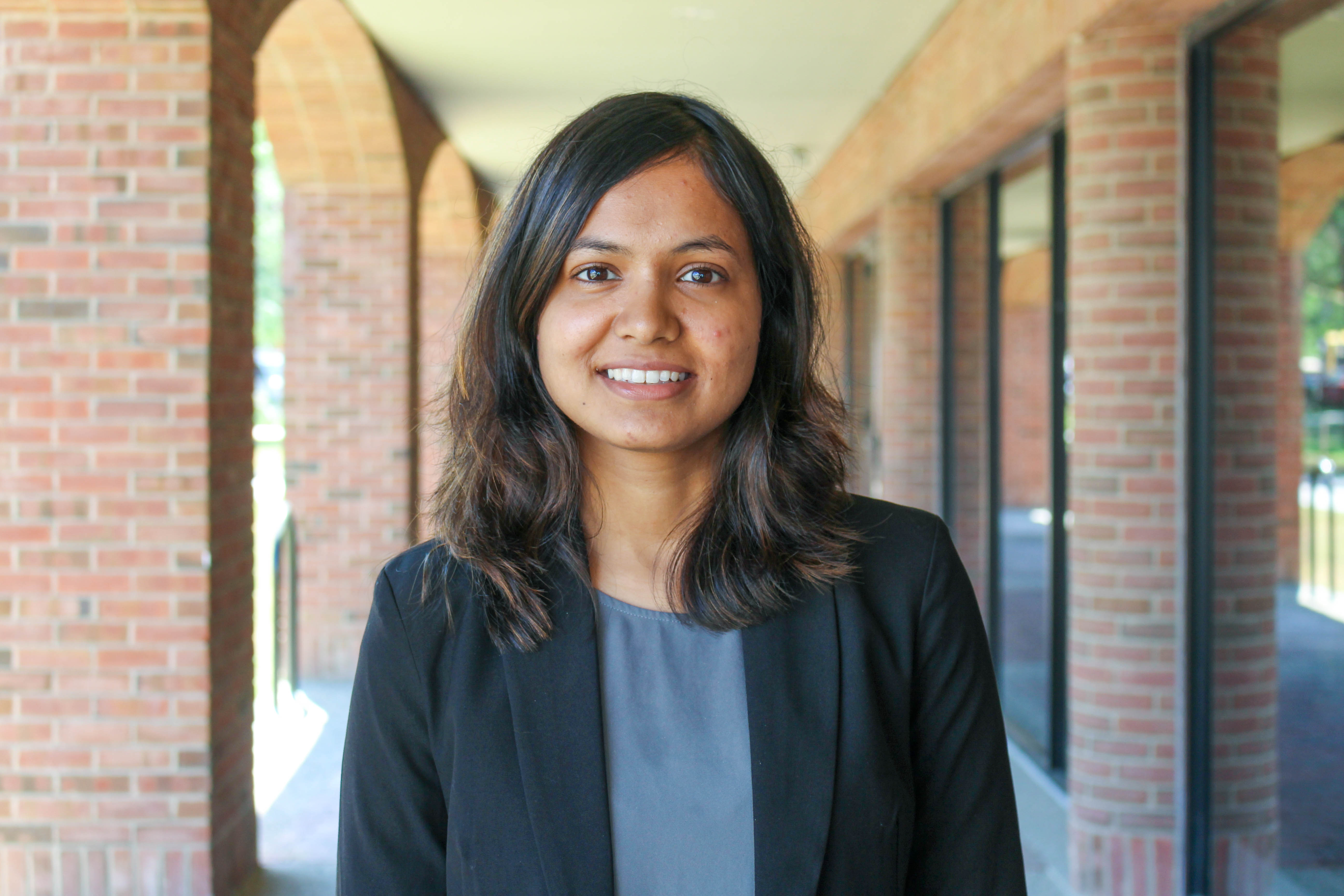 Vishakha holds an engineering degree in Production and Industrial Engineering from Motilal Nehru National Institute of Technology which is among one of the institutes of National importance in India. She is an Associate Consultant by profession with an overall experience of 5 years in Data Analytics across various industry domains like Insurance, Retail, F&B, Airlines, etc. She loves to involve herself in teaching under-privileged kids and was associated with various non-profits while working in the corporate sector. An avid reader, Vishakha spends her free time reading novels of different genre. She has an active interest in yoga and loves to maintain a healthy lifestyle.
Growing up, she was always encouraged by her parents to make environmentally conscious lifestyle choices which drew her towards this field. She took up a few specialised courses in environmental science during school and college which further deepened her interest and motivated her to eventually pursue this course. Along with her regular job, she was also part of a Food Truck venture in which she collaborated with a vendor to procure 100% renewable cutlery and did a tremendous job in reducing food wastage, also important from a business point of view.
She is very excited to be a part of the SI-MBA program which will enable her to pursue her interest in Sustainable development as a career and be part of organisations which work for betterment of the environment.
Ally Polla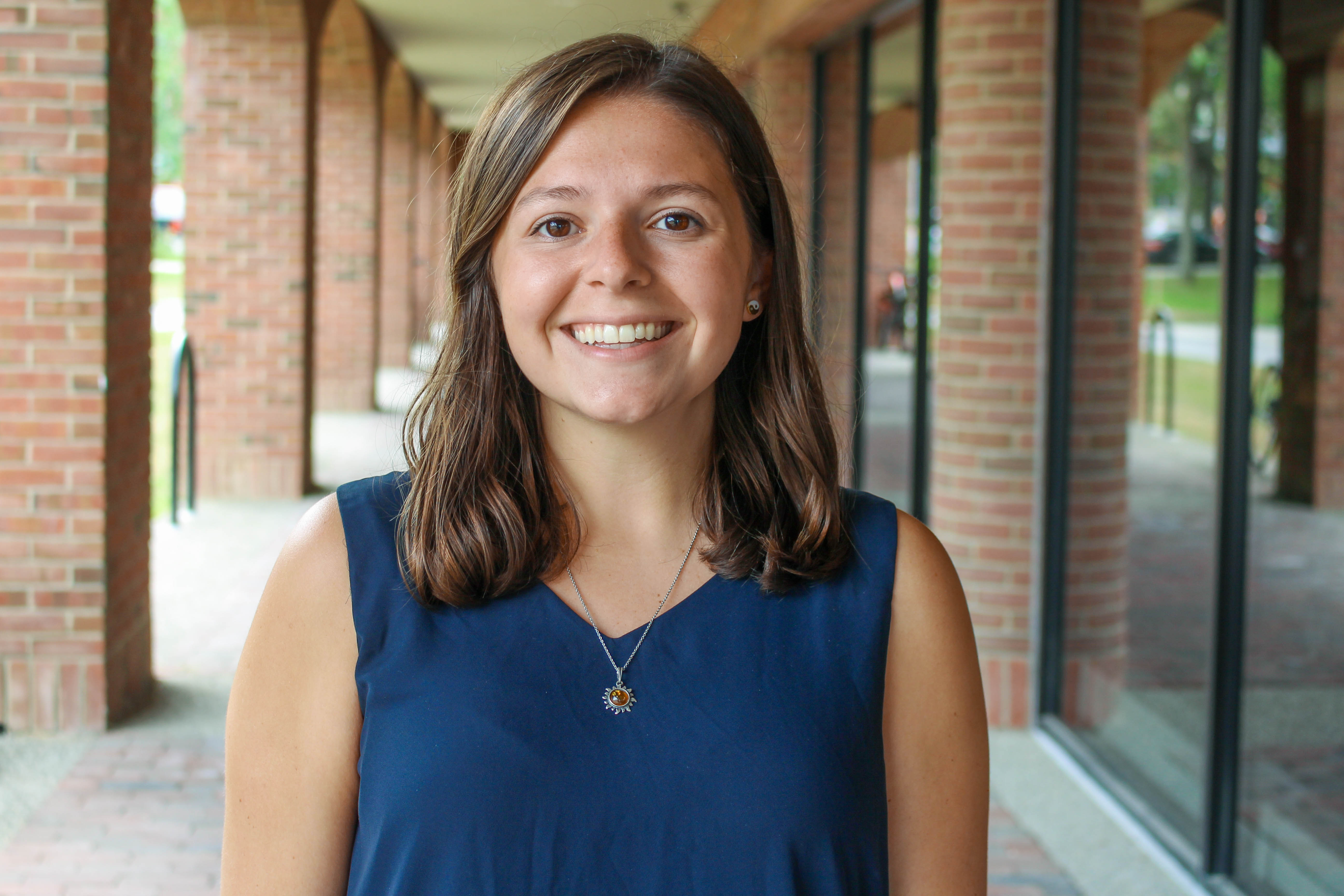 Alexandra grew up in Long Island and graduated from Manhattan College with a BS in Computer Information Systems. During her time at Manhattan College she worked in the Office of the General Counsel and Government relations. As a member of the Beta Alpha Psi honor society, Alexandra volunteered at City Harvest, food bank of NYC and Manhattan College's Fair Trade sales. Alexandra also participated in the Lasallian Outreach Volunteer Experience (L.O.V.E) to Monte Sinai, Ecuador. Here, she was immersed in the community and learned about social justice issues pertaining to Monte Sinai by speaking to community members and nonprofit organizations. Through these experiences, Alexandra knew she wanted to combine her undergraduate knowledge of business with purpose in order to protect the environment.
Alexandra is excited to be part of the SI MBA program to learn more about sustainability and the influential power of socially responsible corporations.
In her free time, Alexandra can be found hiking with her dog, Pinto, camping and baking.
Evan Sanfield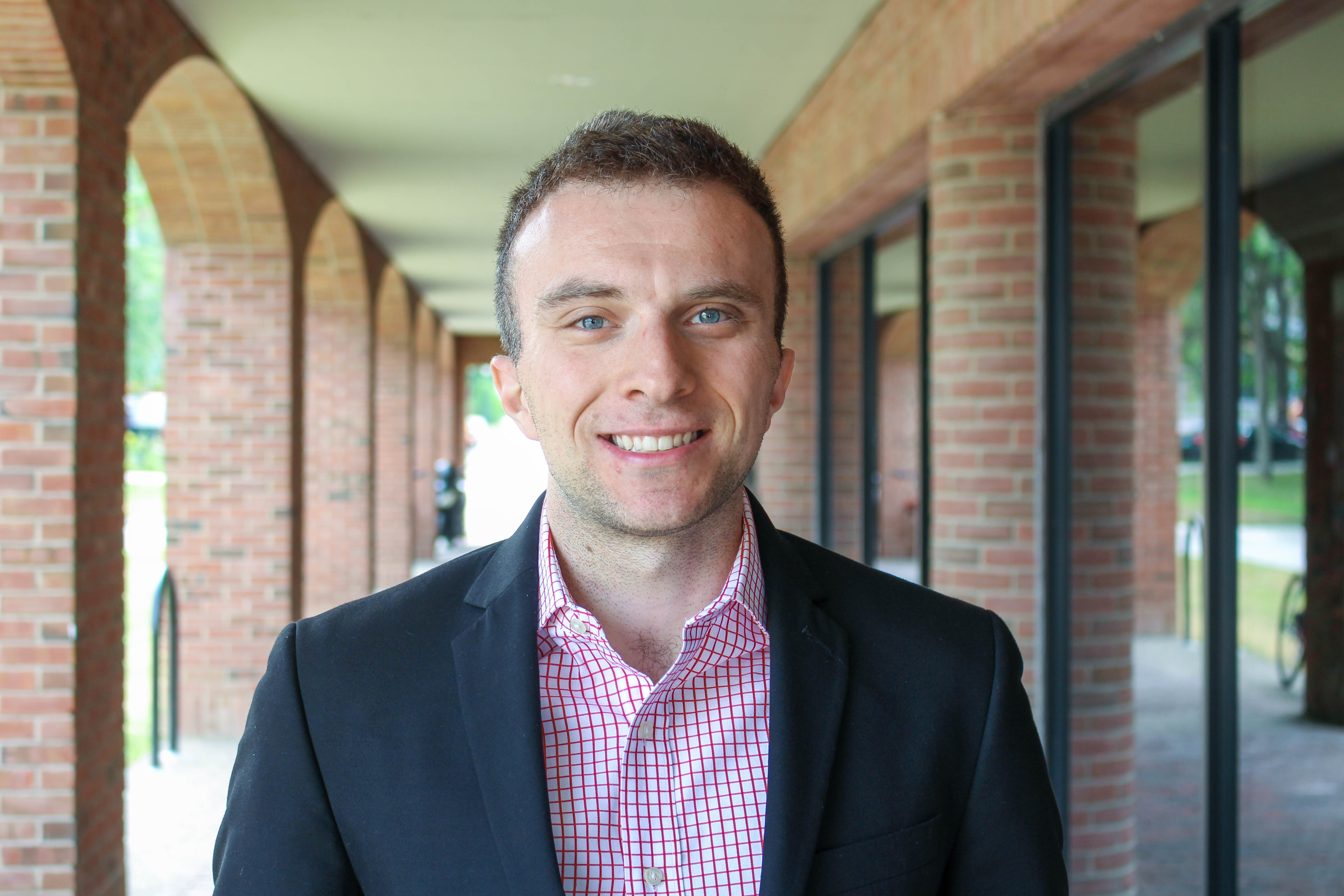 Evan was born and raised in Ann Arbor, Michigan. He graduated from the University of Michigan's Ross School of Business in 2019 with an emphasis in finance and corporate strategy. During his time in undergrad, Evan held internships at a variety of firms, including J.P. Morgan. As a member of the Michigan Stocks and Bonds Club, Evan was head of education, teaching new members fundamentals in finance.
Evan has been passionate about environmental sustainability since elementary school. Summers as a kid always involved camping throughout Michigan's state parks. At 15, Evan headed west for five weeks, backpacking around the nation's famous national parks. Evan is looking forward to starting the SI MBA program to learn the necessary skills to help companies become better corporate citizens.
Cody Semmelrock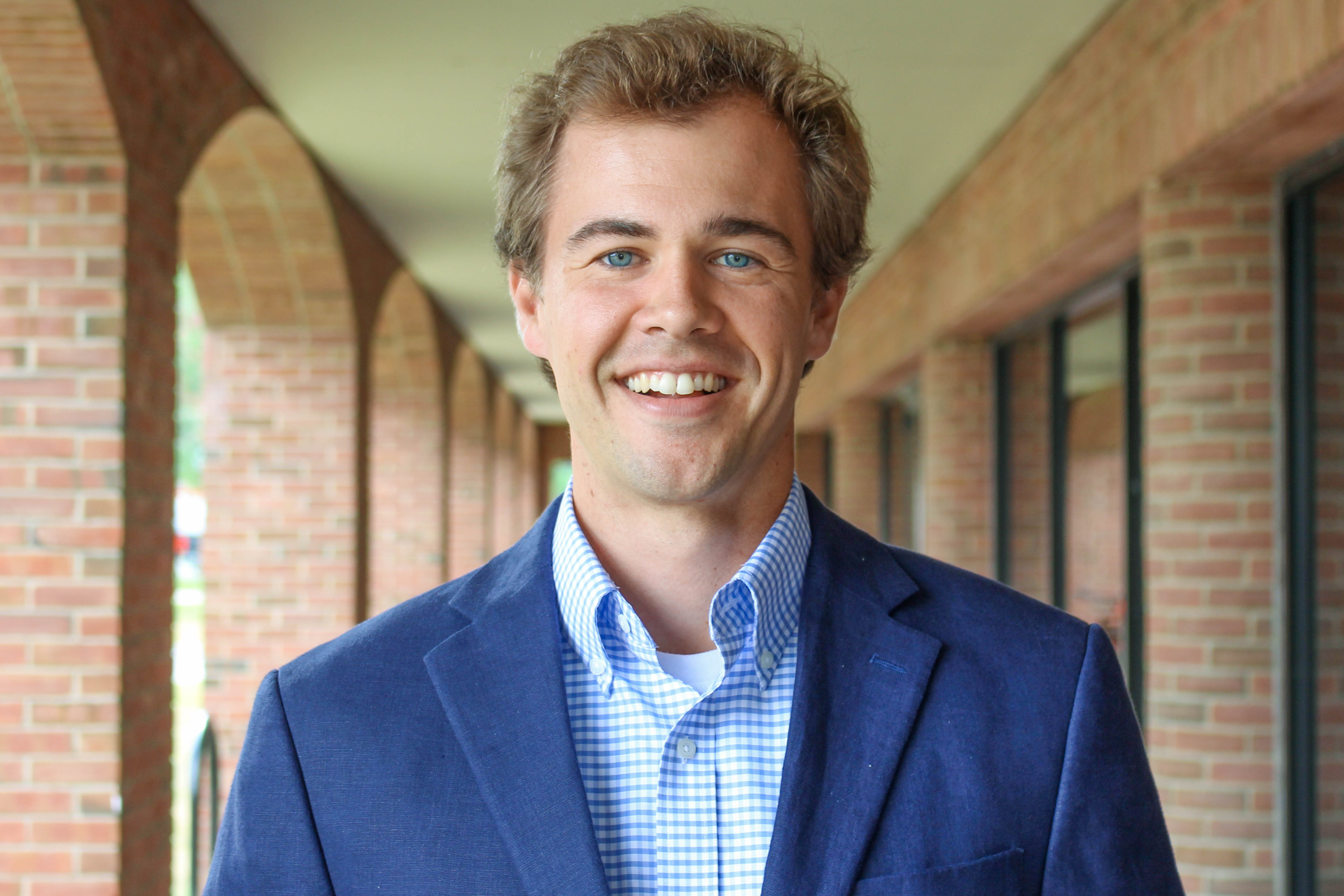 Cody graduated from Williams College in Williamstown, MA with a BA in History and Psychology and a concentration in Leadership Studies. Youth sports and scouting were a staple of his childhood, competing and camping outside became the basis for his interest and eye for sustainability. Introduced to renewable energy as his parents installed a residential solar PV and geothermal systems, he was eager to take on coursework related to renewables and the sustainable campus while at Williams.
Upon graduating, Cody spent two years testing his merit as a professional golfer across the country competing in various mini-tours and made a few appearances in PGA Tour Canada events. Although you won't find him on your television screens every Sunday afternoon, the experience cemented in him the importance of environmental footprints and benefits of conserving green space.
Since hanging up the clubs, Cody continued to be directed by his environmental and sustainable interests. While working in a supervisory role at The Verb Hotel in Boston, he reached beyond his daily responsibilities to help overhaul their sustainability plan. As he entered the construction industry, he worked in the trenches of renewable geothermal energy as an assistant project manager. And in his most recent role, he worked as a project manager for a custom packaging manufacturer. It was in this position that he gleaned insight into the design and development process for many packages that house medical and life science devices. The visceral sustainability challenge that exists in plastic packaging solutions for life-saving, sterile medical instruments is the exact motivation for his enrollment in the SI-MBA program. He aims to equip himself with the tool kit necessary to harness the power of business to tackle these burgeoning challenges.
When he is not working, you can find Cody in the gym, running, biking, hiking, spending time with family and every once and a while, on the golf course.
Dana Stewart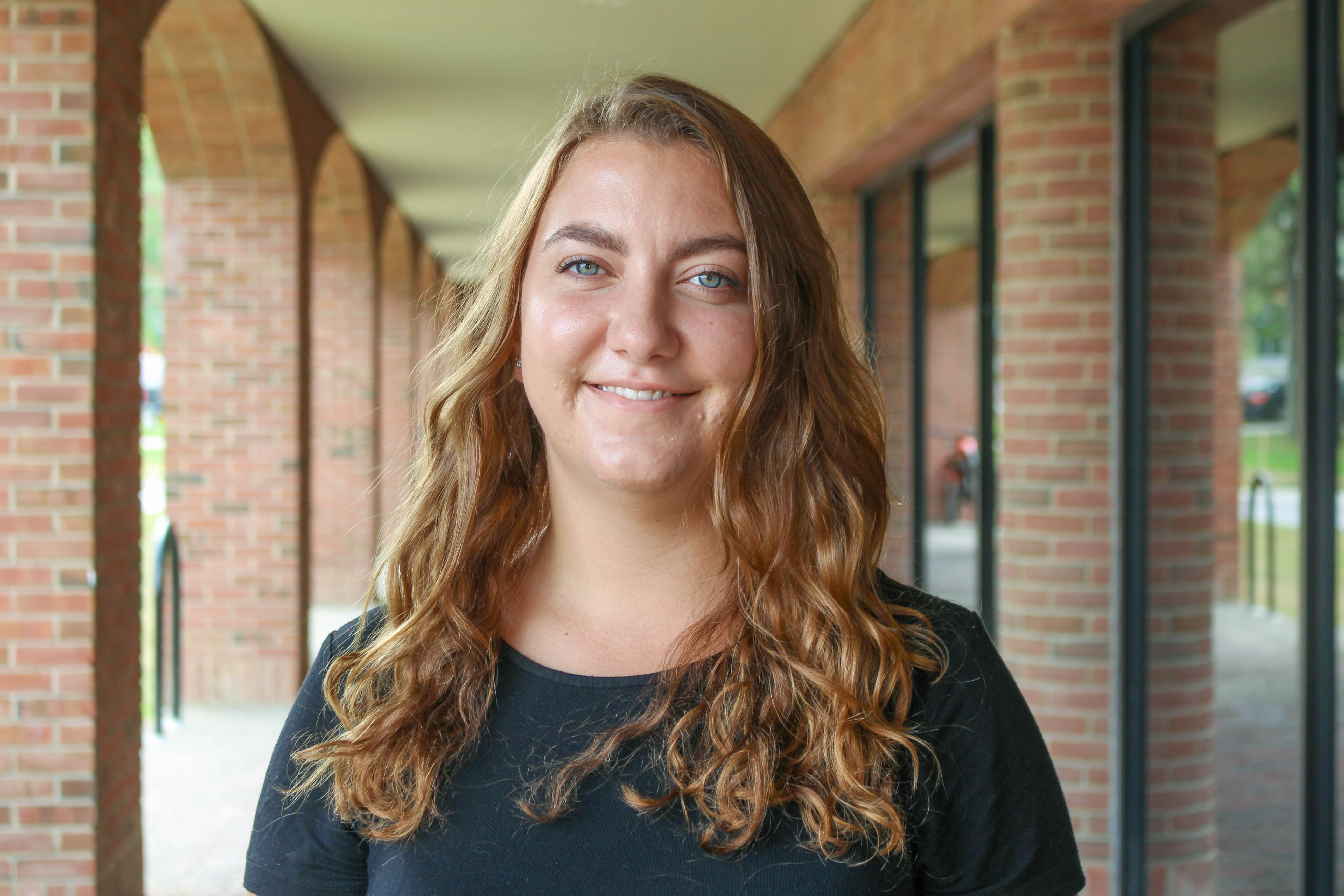 Dana grew up in Rutland, Vermont and attended Villanova University where she pursued a double major in Environmental Studies and Geography. She spent her junior year in Berlin in the CIEE Global Sustainability and Environment program. Her  studies there focused on food security, environmental justice, and the local economy. She is fascinated by the sense of environmentalism in Berlin and the passion with which the community pursues green innovations. After graduating in 2018 she moved to Burlington, Vermont and became a Campaign Associate at the United Way of Northwest Vermont (UWNWVT). Her role was working with employees at local businesses to understand the goals of UWNWVT program funding. She helped them learn how they can participate individually and as a socially conscious workplace. Dana is looking forward to blending her social justice/environmental background with the world of business.
Prakriti Timsina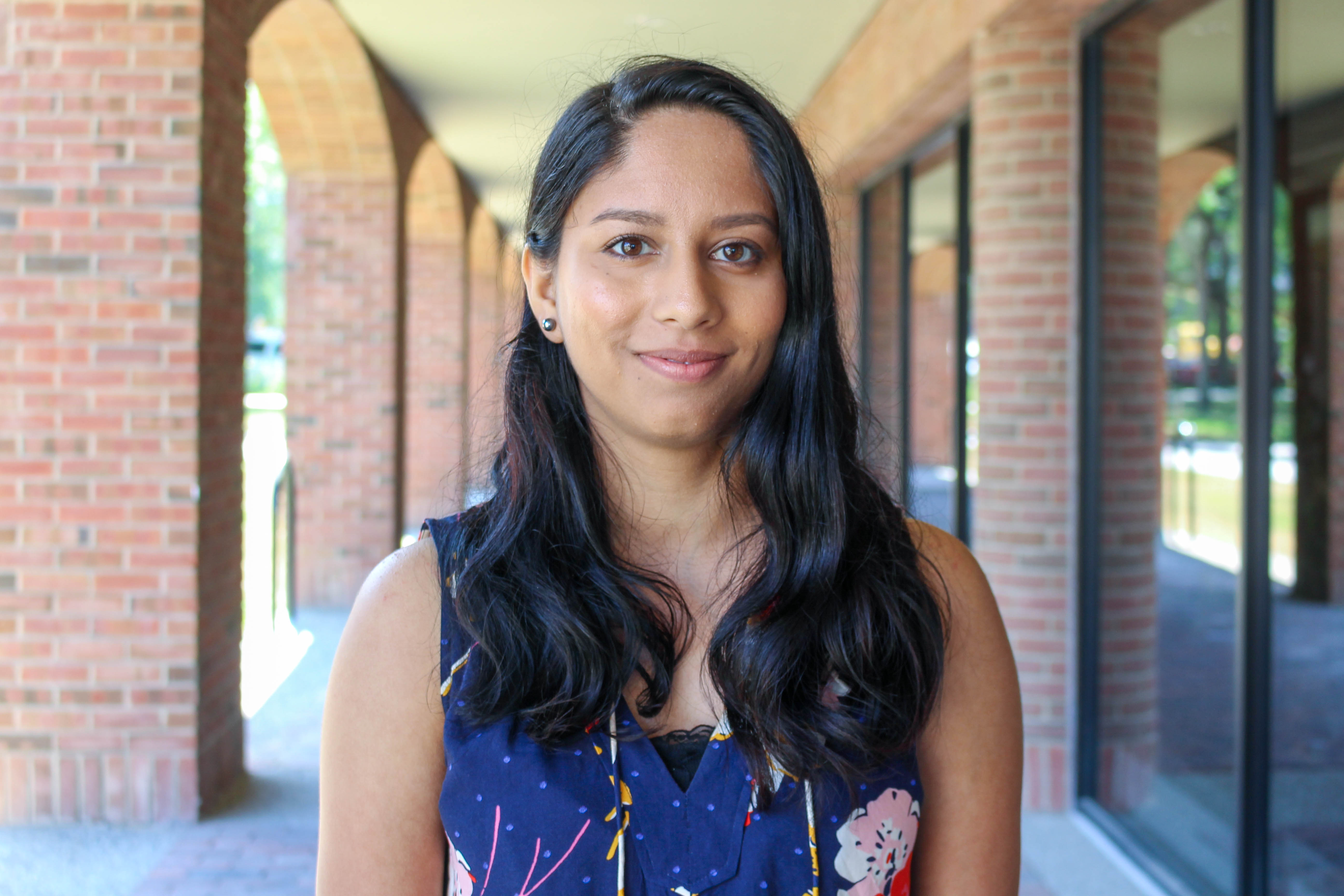 Prakriti is originally from Kathmandu, Nepal, but was raised in Vermont. Although she has lived in several places within Vermont, she considers Chittenden county her home. She graduated from the University of Vermont (UVM) with a Bachelors of Science in Computer Science and Information Systems in May 2018.
During her time at UVM, she was the president of the Society of Women in Computer Science, a member of the Computer Science Crew, and part of the International Buddy Program. The summer before her senior year, she worked in Washington, DC for a satellite company called SES in the project management team. At her internship, she was responsible for restructuring and optimizing a way to keep track of projects using Salesforce. She also analyzed data for various projects and researched possible business opportunities for SES.
After graduating from UVM, she worked for the State of Vermont in Waterbury as a Systems Developer in the Agency of Digital Services. During her time there, she developed and maintained software, worked with the business department to gather requirements for ongoing projects, worked with the quality assurance team to ensure better software development, created multiple reports using Visual Studio and SQL Server, and have provided comprehensive support to customers for multiple systems.
Outside of work and school, Prakriti loves to go hiking with her friends, attend kickboxing classes, and snuggle up with a great book. She is also an avid traveler, her recent trips have taken her to Australia, UK, and the Netherlands.
Faith Vasko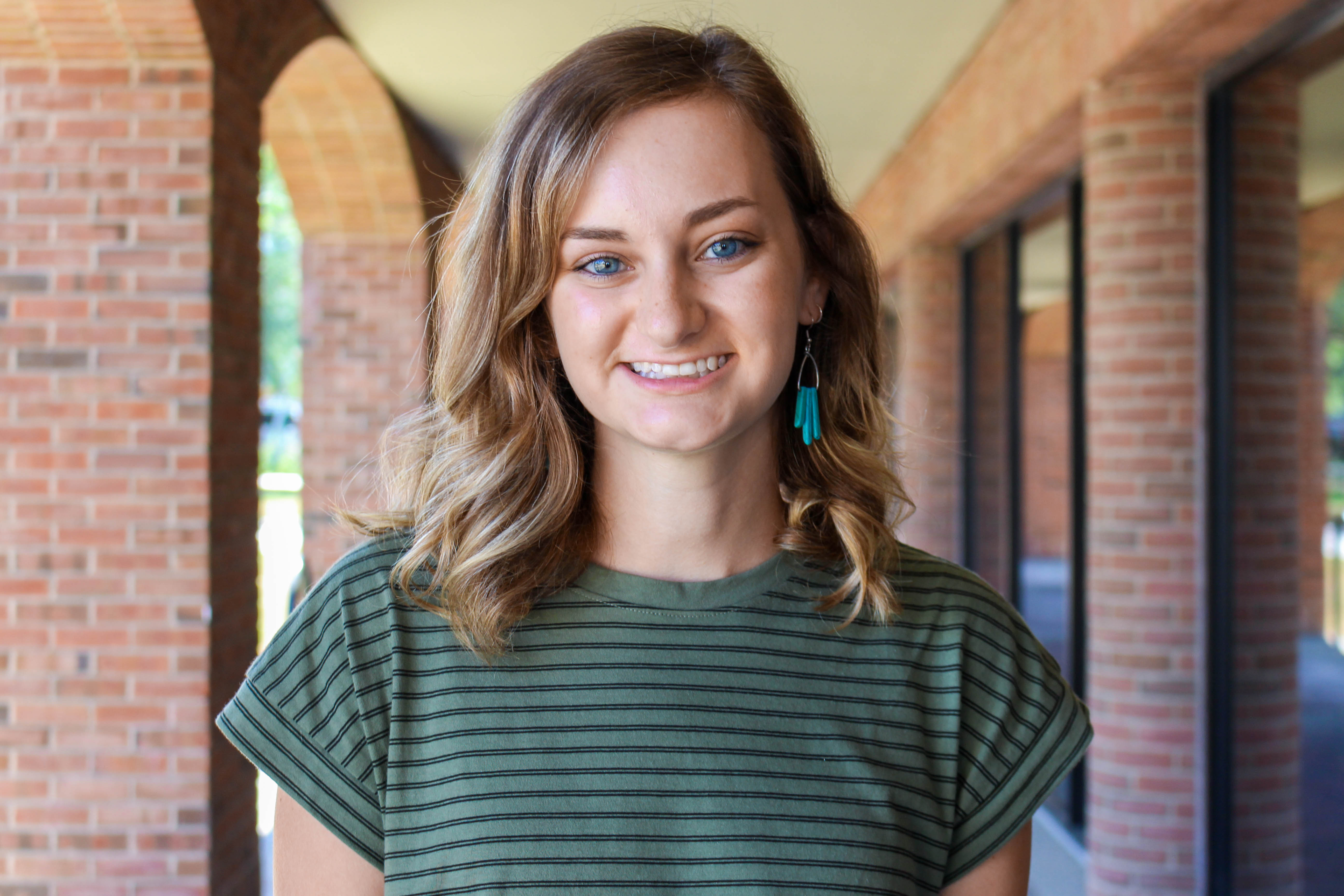 Virginia to Valencia to Vermont, Faith Vasko likes fated alliterations and playing with words. A writer by nature, English major by degree, this Virginia native found her way to Vermont the summer after spending a year teaching Natural Science in Spain.

Through the threads of an Undergraduate Certificate in Product Innovation with Pfizer, Inc., working as a STEM instructor for the Science Museum of Virginia, and studying the Prison Industrial Complex, Faith observed the system of a nonprofit farm in Richmond, VA.  This farm upholds accessibility, education, and community, into the model of a sustainable program that defined, for her, food as social justice.

The roots of food had always entangled her as she grew up in the walls of an American Flatbread franchise in Northern Virginia. The idea of one day working seasonally on a farm was planted at a young age. It was fate then, that she found her way to the field in Waitsfield, VT carrying vegetables into the farm-to-table restaurant at Lareau Farm, home of the original American Flatbread. Here, she learned of the Sustainable Innovation program at UVM, and came to the end of her search in finding a space to apply strategy, design, and sustainability all in one place.

But, Blundstone boots —not of Spanish leather— a one-way ticket back to Spain came first. After a total of 18 months and 18 countries, Faith is back harvesting carrots, looking forward to continuing to work with dynamic systems that allow for the development of strategic narratives as the foundation for sustainable solutions.
Dan Versace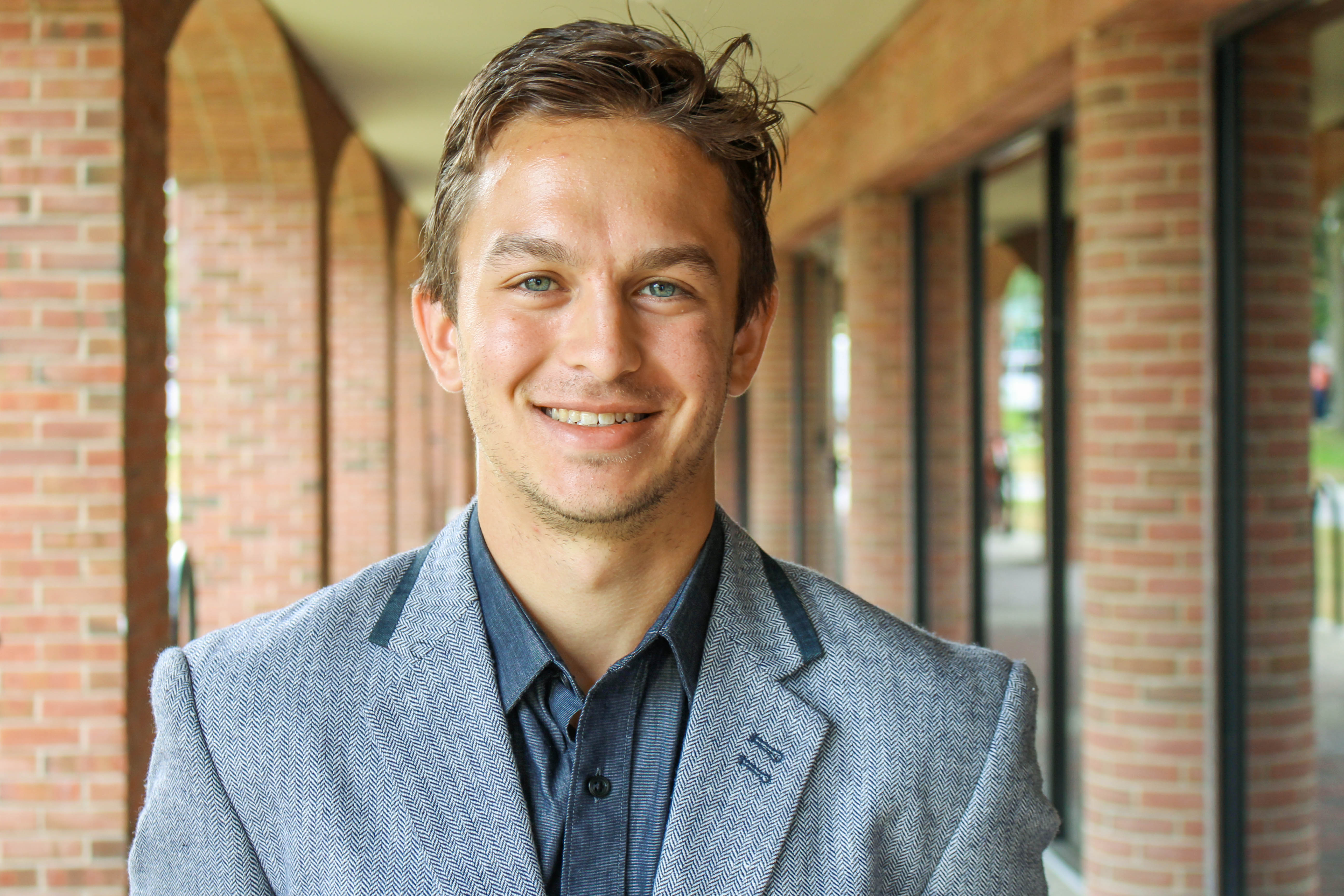 Dan is a native of the small fishing town of Scituate Massachusetts where his passion for the natural world began. As a child he spent summer after summer on the beaches, int he woods, and turning over every rock he could find to learn more about the world around him.  This passion pushed him to better the environment in any way he could. 
Dan graduated from Saint Anselm College in 2017 with a degree in Environmental Science and a minor in Politics. During his time there, he founded the Saint Anselm Environmentalists Club which won the Patrick Coleman award for most impactful club in its first year. He also started a divestment campaign with the goal of fully divesting the schools endowment from fossil fuels, a battle that he is still fighting today.
Once graduating Dan moved to rural Tennessee where he worked in the National Parks to research and mediate the invasive plant populations that are taking over 100's of square miles in the south. After learning the causes of this infestation  were hasty business decisions made without the inclusion of environmental impact studies, he knew he had to do something about it. 
He is pursuing the SI-MBA to implement his environmental expertise into building sustainable businesses and making the environment a larger factor in current places of business.
He moved to Vermont in late 2018 to support his girlfriend Noelle who is, herself, obtaining a PhD in Biobehavioral Psychology.
Dan moved to Vermont in late 2018 to support his girlfriend Noelle who is, herself, at UVM obtaining a PhD in Biobehavioral Psychology. He is an avid soccer player and coach, and can be found on the pitch almost everyday of the week either coaching his Burlington FC team, doing private lessons for his company, Versace Soccer, or just playing and having a great time.
Roby Wong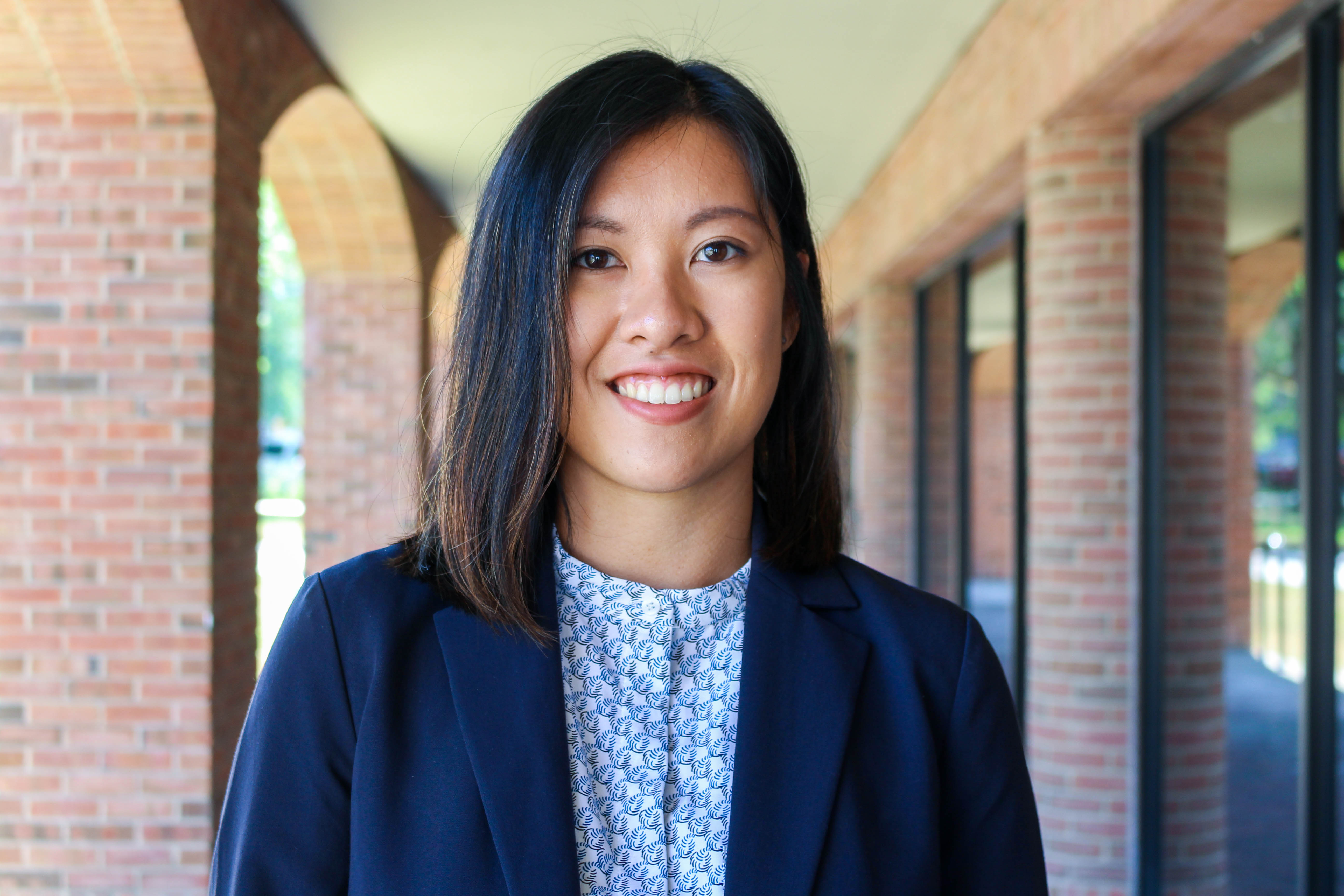 Roby graduated from the University of Detroit Mercy with a B.S. in Biochemistry. During her time there, Roby developed an interest in environmentally friendly, 'green' chemistries and sustainable sciences, as well as educating others through local outreach and scientific communication. Roby is passionate about utilizing 'green' alternatives in place of preexisting products and materials, as well as reducing the energy and carbon footprint of industrial processes.
Since graduating, Roby has been working as Director of Quality and Testing for Innovative Composite Consulting, specializing in and supervising R&D projects related to material sciences and environmental sciences. Her time as a consultant focused on developing environmentally sustainable solutions to problems in materials through a combination of developing and testing products to outperform on property and efficiency bases.
Hailing from Michigan, Roby has a strong love for nature, often going hiking through the woods or swimming in the Great Lakes. Roby is also an athlete at heart, spending four years on the University of Detroit Mercy Division I Fencing team and her free time rock climbing, kayaking, and snowboarding. Roby also spends her spare time with her significant other woodworking, gardening, and enjoying life.