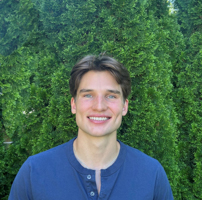 "As a native Vermonter, I have always valued how our land influences our economy. Whether in agriculture or the tech space, a sense of locality is visible in almost every product and business across the state. As an SI-MBA student, I hope to maintain Vermont's strong local identity while actively working towards improving our business practices and the way commerce is done." 
In his undergraduate career, Jackson worked as a social media manager for UVM and wrote a series of articles for the Vermont Future's Project explaining elements of the state's economy to new residents of the Green Mountains. Jackson has always taken an interest in what we eat and has worked in kitchens across the state as well as the agricultural non-profit Common Roots. In 2022, Jackson was able to study abroad in Siena, Italy, where he studied the business and economics of food and wine. His time in Siena served as the backdrop for a narrative reporting thesis on Vermont's relationship with food and our environment.
In his free time, Jackson enjoys writing, cooking, and competing in the decathlon for UVM's track and field team. Jackson graduated from the University of Vermont in 2023, earning a Bachelor of Arts in English with a minor in Economics.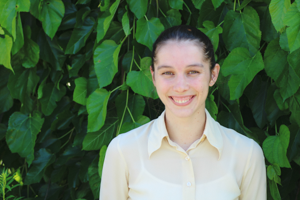 "I believe that business can and should be a vehicle for environmental justice and economic equality.  I want to push for regenerative practices and forward-thinking solutions to create a mutually productive business model for people and planet."   
Bella joins the SI-MBA program from the University of Vermont clinical research staff.  Since 2021, she has worked to eliminate wasteful laboratory practices and promote a culture of environmental literacy through her work as a sustainability ambassador.
Bella is passionate about supporting local businesses and engaging in community activism.  In her free time, she likes to garden, sew, crochet, cook, and play with her pet rats.  She is especially interested in fiber arts and the slow fashion movement.
Marisa Butzirus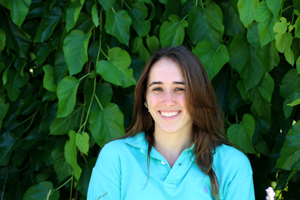 "Businesses need to do less greenwashing and back up their sustainable solutions with clear plans and follow through – holding individuals and companies accountable is necessary for a sustainable future."
    
Marisa joins the SI-MBA program after completing her BA at Saint Michael's College in International Relations with a minor in accounting. She is continuing her education because she is passionate about sustainable business practices and how they interact with her community, as well as the global community.  Over the summer of 2022 she was able to internship in Seoul, South Korea for an online startup consignment store. This greatly impacted her interest in the emerging market and how alternate methods can create new markets and foster more environmentally thoughtful business practices.  This made her more interested in how fashion and clothing impact the planet and the direction that the industry is going in.  Her BA in International Relations also allowed her to learn more about how the globe's food system currently operates and how it has negatively impacted how food is consumed and the environment.  Sustainable innovations are the keys to solving some of these global issues, and the SI-MBA program is a useful tool to start solving these issues.  She is most excited about meeting like-minded individuals that are also interested in sustainable practices and learning from new perspectives.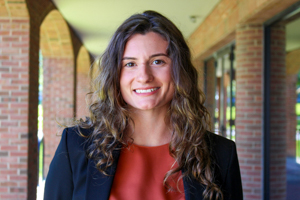 "Continuing the status quo of business operations poses a significant threat to our communities, environment, and economy. We must make significant changes to the way we operate businesses to prioritize a sustainable future."
After spending several years in the workforce, Courtney is joining the SI-MBA program to augment her business management skills with a focus on sustainability. Courtney has worked with various small businesses, from hospitality to e-commerce sales. Throughout her different roles, she has gained valuable experience in identifying opportunities for sustainable practices to be incorporated into everyday business operations. 
In 2016, Courtney graduated from UVM with a major in Public Communication and a minor in Community and International Development.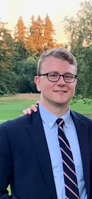 Grahame is a New Jersey native who joins SI-MBA after spending the past two years working in the vertical farming industry with a focus on plant breeding in a controlled environment. This experience helped bolster Grahame's interest in the future of our food systems and looks forward to gaining valuable business knowledge from the SI-MBA program. Previously, Grahame worked in investor relations for a Fintech company connecting clients to alternative investments. 
Grahame is excited to explore the natural beauty of Vermont and enjoys hiking, fishing, golfing and cooking. Grahame received his BA in economics from Hobart College.

"Decarbonizing the built environment has the potential to not only benefit the climate, but it also has potential to improve birth outcomes in the U.S. I hope to use my training as a doula, social worker, and now Sustainable Innovation MBA to draw attention to this overlooked solution."
    
Casey Dean, a recent graduate of Fordham University's Graduate School of Social Services, credits her two social work field placements at Black Women's Blueprint and the New York City Mayor's Office of Climate and Environmental Justice for her entry into the sustainability sector. After exploring varied career path opportunities, projects she was responsible for at her field placements introduced an opportunity to fuse her passions of improving birth outcomes in the U.S. and combating climate change through decarbonizing the built environment - one of the five social determinants of health. In her spare time she enjoys skiing, hiking, and cooking."
Justin DeGraff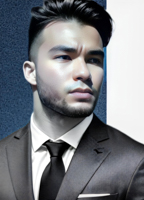 "My mission is to direct global economies and entrepreneurship in a sustainable direction and to instill a sense of destiny, hope, and empowerment that has become rare in our state of world and politics."
Accomplished entrepreneur, CEO, and dedicated scholar recognized by Princeton Review and the United Nations. Consulting and collaborating with Fortune 500 companies and the US Air Force through Innovatrium. Raised in Ann Arbor, Michigan, and the youngest son of Jeffery and Staney DeGraff, leading world authorities on Innovation Strategy and academics at The University of Michigan. Disciplined athlete, student, and businessman driving change. Passionate about business, sustainability, and economic innovation. Pursuing the SI-MBA program to shape a cleaner, greener future. People, planet, profit.
Education: Earlham College - Bachelor's Degree in Global Business (Social Entrepreneurship concentration) and Environmental Science.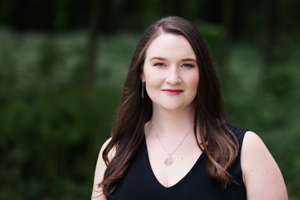 "I have had a front row seat to the immense power and influence the financial and business worlds hold over all our lives. I chose SI-MBA because I want to gain the tools to wield that power for good: promoting sustainable systems and fighting climate change."
A native of Carlisle, Massachusetts, Noragh (she/her/hers) joins SI-MBA after spending the last 8 years working as a professional opera singer, and an Investor Relations Project Manager within the financial services industry. Following her graduation from the Manhattan School of Music, Noragh performed domestically and internationally, while also working within the financial services and legal industries. During the pandemic, she pivoted her focus to Investor Relations Project Management work with Centerbridge Partners, L.P., where she handled a broad portfolio of duties, with a special focus on ESG reporting.
Noragh holds a BM, MM, and Professional Studies Certificate from the Manhattan School of Music. Noragh enjoys hiking, birding, her golden retriever, and playing the banjo.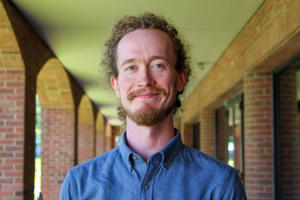 "Change is necessary to attenuate the ill effects of the climate crisis. Organizations have an ever-tighter boundary of what they are willing to do to appease stakeholders. That means getting businesses and their customers easy, cost-effective, convenient solutions to their sustainability problems."
After graduating from college, Jack became a video producer in the New York area. After a few years Jack decided on a radical shift and became a brewer in New Hampshire, and eventually grew to become the production coordinator for all in-house brands. After that positive business experience, Jack now attends the SI-MBA program at UVM in order to be part of the necessary change that will shape the next fifty years of business and humanity.
Jack graduated from Bates College with a major in Geology with a thesis focusing on carbon storage in Maine. Additional Concentrations in Philosophy and Film.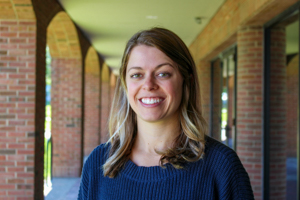 Courtney (she/her) joins the SI-MBA program after lifelong community involvement and focusing on sustainable lifestyle education. Courtney grew up in Vermont and spent the last six years in Maine. In 2022 she joined Rubbish Project, an organization which hosts community trash clean ups in and around the Portland area. Rubbish educates individuals about how litter impacts our local and global landfill systems and the negative effect it has on our planet. 
Courtney has worked in restaurants for many years, with a focus on educating businesses in order for them to make more sustainable choices. She organized events, trainings, and has provided education to staff and guests at The Flatbread Company in Portland. She spent two years working at GoGo Refill, a refill shop in Maine, educating the community on low waste living. Courtney is passionate about making a positive change for our planet each day. She believes that everyone has a purpose, and her purpose is to help create positive change on this planet.
Courtney holds a BS in Health Promotion Practice from Keene State College, she graduated in 2017. In her free time Courtney loves to go hiking, spending time with friends, reading, and volunteering with local organizations.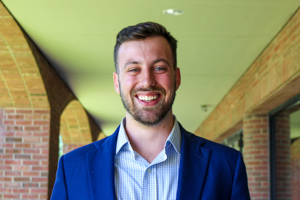 "Comprehensive and emergent thinking moving beyond short-term value is required to create a regenerative environment that sustains the well-being of communities and individuals.  I join SI-MBA to tool up to transition and co-create companies with a genuine interest in building long-term value for all stakeholders."
    
For six years, Gibbs has worked with for-profit startups, non-profits, and the government in diverse stakeholder engagement, business strategy, and product innovation.  He has focused on developing a toolbox for designing products and services optimized for individual, community, and planetary well-being. 
Gibbs' window into sustainability has been through studying business models driving social media. Viewing its externalities on sense-making, mental health, and polarization. He believes the sector's lack of anticipatory design is a microcosm of the business-as-usual paradigm.  System-aware businesses with values-forward leadership are required to transition our economy that sees itself embedded in the well-being of the whole.

Gibbs graduated from Connecticut College in 2017, receiving his Bachelor of Arts in Government (International Relations) and a minor in History (Latin American).  He also holds Design Thinking and Human-Centered Service Design certificates from IDEO and Foundations of Humane Technology from the Center for Humane Technology. He is also Certified Product Manager with the Pragmatic Institute.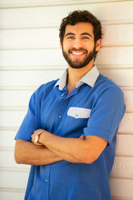 "I hope to achieve a comprehensive understanding of business principles and sustainable operations in order to help build healthy communities that live in harmony with the environment."
    
Aaron joins the SI-MBA program after working in the healthcare industry for 5 years. Most recently, Aaron worked for a young adult transitions program that used a whole person and holistic model to support young adults in building fulfilling and independent lives. Aaron hopes to carry over this holistic philosophy of wellness to business, creating a workplace that focuses on sustainable practices through various systematic approaches. Aaron has also fostered a deep appreciation for the planet through many years of outdoor recreation and exploration and hopes to learn how business can help preserve the natural world.
Aaron graduated from Washington University in St. Louis with a major in Philosophy-Neuroscience-Psychology and minors in Spanish and Biology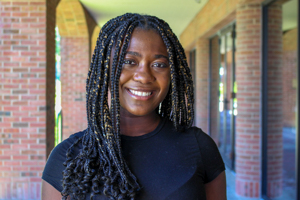 "Hi, I'm Afia Gyeabour. I'm from NYC. I chose SI-MBA as a means to be a part of an innovative environment which will allow me to think critically and gain practical real world business skills."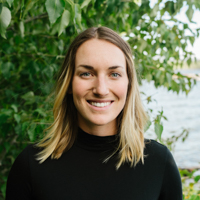 "I believe sustainability must be at the forefront of business strategy for the longevity of our economy and environment. I look forward to blending my experience with a deeper understanding of how to embed environmental/socially responsible practices into business, to help affect positive change."
Gabbi joins the SI MBA program after nine years in Customer Success within the technology space. Gabbi started her career at Google where she helped enterprise businesses build best-in-class digital marketing solutions. Gabbi later joined Patagonia where she solidified her passion for mission-driven work, and most recently spent three years building the Customer Success function at Silo, an agriculture start-up focused on food waste & supply chain efficiency. Gabbi is excited to apply a sustainable lens to her work experience and hopes to leverage the skills & network gained through the program as an opportunity to dive deeper into impactful, climate-oriented work.
Gabbi graduated from Penn State University in 2013 with a major in Marketing and a minor in International Business.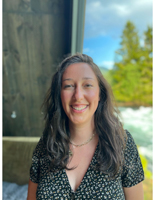 "Through my varied experiences in school and professionally I've seen so many people with great ideas and intentions who struggle to make the business side of things successful. I believe this shouldn't be an either or. That's why when I discovered the Sustainable Innovation MBA I knew it was the right choice for me."
Growing up in Western Massachusetts, Sydney has always had a passion for the world around her and making it a better place. During her college experience she discovered her passion for sustainable agriculture. After graduating she spent time traveling, gaining varied work experience, on several integrative farms, as a farmers' market manager, in private homes as a nanny, and household manager. Her goal is to open an agritourism farm in the state of Vermont where sustainability, community, and education are focal points. 
In her spare time Sydney enjoys traveling, horse-back riding, reading, cooking, antiquing, attending Celtics games, and spending time with friends and family. 
Sydney graduated Magna Cum Laude with a BS in Animal Science from the University of New Hampshire in 2017.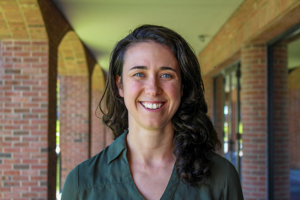 "I want to influence leading corporations in how they impact our communities and environments. While I have valued the public health focus of my career, my interests have evolved to pursuing a career within the corporate social responsibility sector, with an emphasis on social impact and the equity of physical activity within our communities."
For five years, Bethany has worked in the field of population health consulting with a focus on employee engagement solutions: the first three with Cerner Corporation and the last two with The Cigna Group. She is a Massachusetts native, and has lived in Vermont for the last decade. Over the last six months, Bethany had the opportunity to take a sabbatical from work and travel to Colorado and the Pacific Northwest with her partner and their golden retriever, Wally. She enjoys being outdoors and recreation sports with a special passion for ice hockey and skiing. 
Bethany graduated from The University of Vermont in 2017 with a Bachelor's Degree in Exercise and Movement Science, and a minor in Nutrition. She holds a Graduate Certificate in Developing Healthy Communities from Tufts University.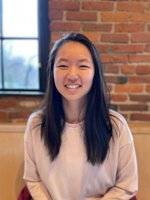 Chani joins SI-MBA to combine her professional skills with her goal of contributing to a sustainable future. Interested in carbon neutrality and reducing waste, she sees SI-MBA as an opportunity to learn, connect, and collaborate with others who believe in the essentiality of sustainable change.

With her experience in nonprofit operations and administration, Chani brings a broad skillset to any organizational project. Her most recent position at the Vermont Association for the Education of Young Children included event planning and budgeting for two annual conferences, accounting and database management for multiple scholarship and grant programs, and project management of the Vermont Early Childhood Network fiscal agency program. Her previous work on a produce farm and an apple orchard piqued her interest in sustainable practices that support the health of local communities and the planet.
Chani graduated with a Bachelor's of Science in Athletic Training from the University of Vermont and spent a semester abroad at the University of Adelaide in South Australia.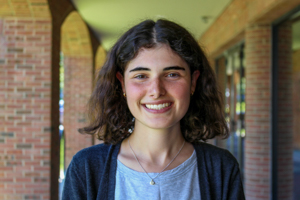 "I was drawn to SI-MBA's stance at the intersection of strong environmental values and the business world. The program's blended outlook directly aligns with my personal interests and will build upon my scientific background."  
Over the last few years, Nicole worked at a non-profit marine genome repository preserving a collection of Antarctic notothenioid fish. In this position, she focused on preparing samples for long-term storage, as well as interpreting and importing research records onto a virtual database. Nicole previously worked at a geological museum, where she archived a collection of microprobe standard minerals and catalogued the samples in an online system. Nicole loves to ski and is excited to explore the mountains of Vermont.
Nicole graduated from Northeastern University in 2022. She has a B.S. in Environmental Science, with a concentration in geoscience.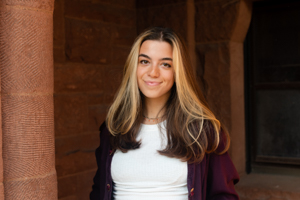 "There are connections between the planet, the water, even the soil we walk on, and for me, they have all led back to the idea of sustainability being the root of problem solving. I strive to learn more about this interconnectedness and I believe that the SI-MBA program will tie together all the loose ends of my knowledge."
Georgia Lambrakis(she/her) hails from Westchester, New York. She spent 2022 in New Zealand studying volcanism and the connections between geologic hazards and community preparedness. Prior to that she served as an intern at the Potomac Riverkeeper Alliance in Washington, DC where she organized river cleanups and saw firsthand the impacts of the changing climate on waterways. Her passions mainly lie in how geology and sustainability go hand in hand. She believes learning about the past is essential in order to better understand and shape the future.
Georgia received her Bachelor of Arts in Managing for Sustainability as well as her Bachelor of Science in Geology at Bucknell University in Lewisburg, Pennsylvania in 2023. In her free time Georgia enjoys rowing, climbing, hiking, and cold plunges.
Brian Lamoureux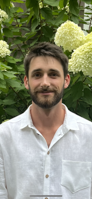 "We are at a time when business must become a force to enact positive change to meet the environmental and social issues we are faced with today, and what is coming tomorrow. From the SIMBA program I am eager to learn a toolkit that will help me transform businesses to reach that goal, and to meet like-minded folks who are determined to do the same." 
Brian comes to the SIMBA program after having worked several seasons in the outdoor education and ski resort industries across the US, in conservation for the Green Mountain Club and Northwoods Stewardship Center in Vermont, and in aquaculture and agriculture in Massachusetts. He was a member of the Northeast Kingdom Leadership Institute 2021 cohort, and of the 2022 cohort of the Kickstart NEK business accelerator program through DoNorth Coworking.  He currently serves on the board of directors for the Passumpsic Valley Land Trust in Vermont. He aims to take what he learns from SIMBA to work on projects that help address the Climate Crisis. 
Education: Brian graduated Cum Laude from Northern Vermont Univeristy-Lyndon in 2020 with a B.S. in Mountain Recreation Management. In his free time, he enjoys river canoeing, playing ultimate frisbee and volleyball, and exploring.

"Sustainability has been my passion from day one, and I hope to find the career sweet spot that bridges architecture/built environment, business, and environmental sustainability. Working at the scale of individual building projects is too small for the rate of change we need, and I look forward to a future role that is bigger picture and larger impact."
Catherine comes to SI-MBA as a registered architect in Vermont and New York. She pursued a career in architecture after learning of the built environment's impact on climate, and seeking a profession that is at once creative, analytical, and impactful. Most recently, Catherine was Associate Principal and Project Manager at Freeman French Freeman, Vermont's longest-running architecture firm. There, she worked on projects at scales ranging from a million-square-foot mixed-use development downtown, to commercial interior fit-ups, to affordable housing renovations. 
In her spare time, Catherine enjoys adventuring outdoors in all seasons with her husband and toddler. You can find her downhill and XC skiing, hiking, paddling, and completing the occasional sprint triathlon. 
Catherine holds a B.S. in Design & Environmental Analysis from Cornell University (2010), and a Master of Architecture degree from Rochester Institute of Technology (2016). 

"The Sustainable Innovation MBA is an extremely unique program which I hope will enable me to connect with likeminded individuals as well as learn the necessary tools to make influential change in business."
Ella has previously worked with a renewable energy company on their community energy projects as well as a sports consultancy firm within their sports marketing and sponsorship departments. Throughout her university experience, Ella worked for a sustainability consultancy firm leading projects with exciting start-up firms including an electric scooter and green debit card company. She also travelled with a research group to Tromso, Norway to undertake work with the Arctic Council around the importance of co-operation with Indigenous Groups when looking at introducing renewable energy projects. 
Ella holds a Bachelor of Arts degree in Geography from the University of Durham, England. In her final year she focused her dissertation on the female detention system within the UK. She was captain of her university's lacrosse team and currently represents England's Senior National Team. 

"More than ever people are seeking meaning and purpose not just in their lives but also in their work – the global pandemic only further instigated this growing sensation, including for me personally. I am confident that the SI-MBA program will equip me with the tools and knowledge to upskill myself and make a career pivot, enabling me to create meaningful impact I've been seeking by helping businesses become more socially and environmentally responsible."
Claire has built a career in business administration, mastering the essential skills and experiences that will provide her with a strong foundation for academic success in the SI-MBA program, and the meaningful career pivot she is seeking thereafter. Most recently, Claire has worked for UVM within the Department of Pathology & Laboratory Medicine since October 2017 as a Business Support Generalist.
Claire graduated from Florida Atlantic University in 2013 with a B.A. in Interdisciplinary Studies of Social Science with a concentration in Sociology and Psychology.

"The vulnerabilities of my students and communities that originally led me to switch career paths became more explicit with the pandemic. The lives lost and futures altered by the virus will always be an incredibly sad thing to me. I have been lucky to have time to process world events, trying to figure out my own future and how to best take part in our new normal. The SI-MBA program's interdisciplinary approach towards business, change, and sustainability models my desired new normal."
Rob comes into the SI-MBA program with a wealth of experience in education and science. In the roles of traditional teacher, environmental educator, adjunct faculty, and site director for a non-profit, he has worked with some sixteen hundred students. Transitioning to science, he has worked in research involving ecology and evolution, bioinformatics, and microbiology. These past lives taught him to think of sustainability as intentionally building communities of long-term reciprocal growth. That shared awareness is what led him to the SI-MBA program. 
Rob earned his B.S. in Middle Grades Math and Science Education, B.A. in General Biology from Appalachian State University, and his M.S. in Microbiology from Western Carolina University.

"My passion for environmental conservation and collaboration led me to UVM and the SI-MBA program. I find motivation in working towards a greener tomorrow, and I am excited to pursue this mission with my peers and mentors." 
Kelly Mooney (she/her) joins the SI-MBA program upon recent graduation from William & Mary. Throughout her time at university, Kelly was an active participant in the nationwide Children's Miracle Network, where she worked to raise money for local children's hospitals. She served as an EcoRep for the dining facilities, assisting with composting centers and the community garden. Kelly's interest in interdisciplinary studies led her to UVM. She is excited to expand her knowledge regarding business practices and sustainability efforts in a creative and collaborative environment. In her free time, Kelly enjoys hiking, pickleball, baking, and being outside in the sun. 
Kelly earned her B.S. from William & Mary in Kinesiology & Health Science, and holds a minor in Sociology.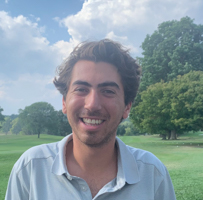 "I believe that sustainability in business is and will continue to become an even more prominent aspect of everyday interactions with businesses in every field. Among many reasons, as we continue to neglect the negative externality burning fossil fuels has on the environment when considering the cost of oil and gas, we are putting the planet's natural ecosystems in danger. I am excited to explore solutions and ways sustainability interacts with business in different fields." 
Tyler graduated from Colgate University in 2021 with a BA in economics and a minor in political science. While at Colgate Tyler was able to see sides of two different coins with internships in finance and a start up. After graduation, Tyler relocated to Colorado and spent a year living and working in Vail coaching U14/U16 alpine athletes with Ski and Snowboard Club Vail. Tyler comes to UVM excited to explore ways to work towards positive change with his SI-MBA classmates.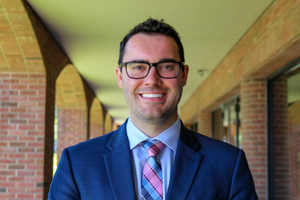 "I am passionate about driving transformative change in business with emphasis on sustainability. I believe in the power of purposeful work and my goal is to reshape the business world by integrating sustainable practices. I am excited to contribute to responsible and profitable business operations that prioritize environmental stewardship."
As a business consultant with experience in corporate changeovers, fraud prevention, and customer service, James has developed a diverse skill set and thrives in high-pressure environments. Currently a Changeover Consultant at Canadian Tire Corporation, James ensures precise changeover processes. His role involves educating owners, conducting financial valuations, and creating asset listings. James also advanced as an analyst in the TD Financial Crimes Division, minimizing losses and managing risks. Motivated by the desire to create a better future, James aspires to pursue an SI-MBA to combine business knowledge with sustainable innovation and drive transformative change. 
James obtained a Bachelor of Commerce (B.Com.) with a specialization in Finance from the Telfer School of Management at the University of Ottawa. James gained a comprehensive understanding of finance, equipped with knowledge in various areas such as financial analysis, corporate finance, and general financial management. This educational foundation has been instrumental in James' career journey as a business consultant, providing the necessary skills and expertise to excel in the corporate world.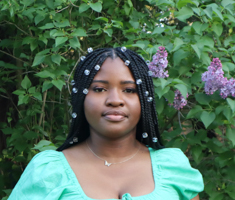 "In the words of Donald Clark, 'Innovation is only innovation when it's sustainable.'   I'm excited to merge traditional accounting and resource management with the SI-MBA's comprehensive business toolkit to become fully-empowered to proactively reshape corporate strategies, and steer them towards a better and impactful future. I aim to be at the forefront of embracing the sustainability revolution through innovative business practices where sustainability and economic success unite." 
Potencia joins the SI-MBA program freshly after graduating from Champlain College with a degree in Business Administration and Accounting. She has amassed a diverse portfolio of experiences early in her career, from the Captive Insurance Industry and Public Accounting to the altruistic world of Social Work and the Non-Profit sector, establishing a solid and versatile foundation for her journey towards creating responsible business models. An eternal learner, she's actively involved in various social and professional pertaining to her interests and aspirations. Eager to enhance her business acumen and further cement her position in the industry, Potencia is also gearing up to pursue her CPA certification post-graduation. 
With a heart for adventure, Potencia finds joy in embracing new experiences, exploring uncharted territories, always looking to expand her horizons and volunteering in her community. She enjoys thrifting, reading, gastronomy, and true crime documentaries.  A devoted soccer enthusiast, she cherishes moments spent with her friends and family. Potencia's zest for sustainable innovation is not just a principle but a way of life.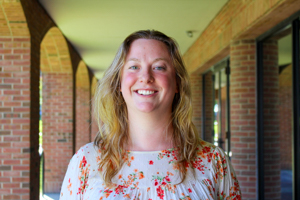 "I hope to gain the skills and knowledge needed to better drive positive social change in the for-profit sector and contribute to what must be our overriding goal – saving humanity from climate catastrophe."
Nina has spent the last 9 years working with/in mission-driven organizations as a digital marketing and communications professional. 
She began her career in 2014 as a Digital Strategist for the consulting firm PowerLabs, supporting people-powered campaigns related to a variety of social, economic, and environmental issues. Nina later went on to work at the environmental non-profit Appalachian Mountain Club where she oversaw and implemented the organization's social media and media relations strategy, including content creation. 
Nina received her Bachelor of Arts in Urban and Environmental Policy with a minor in Piano Performance from Occidental College in 2014.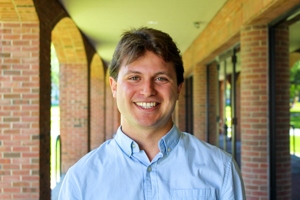 "Sustainability can no longer be relegated to a sideline issue. Driven by an entrepreneurial mindset I am dedicated to fostering environmentally sound and equitable solutions across sectors and am optimistic for the greener future ahead."
An environmentalist and entrepreneur, Yuval (he/him) is joining SI-MBA with experience founding and running a startup in the food waste prevention, composting, and greenhouse gas accounting space. Drawing from his background in environmental policy and work in local government, he is excited to engage in collaborative learning at the intersection of environmental social governance and carbon markets. You'll often find him outdoors, whether he's biking, hiking, skiing or playing ultimate frisbee.
Yuval earned a Bachelor of Arts in Environmental Policy from Washington University in St. Louis.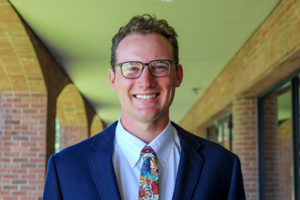 "No enterprise can exist for itself alone. It ministers to some great need, it performs some great service, not for itself, but for others; or failing therein, it ceases to be profitable and ceases to exist." - Calvin Coolidge 
After graduating from Trinity College in 2022, Graham was very uncertain of what he wanted his professional career to look like. Graham took a post-undergrad "gap year" to travel and gain clarity on what he wanted his professional career to look like. Of course, the most informative experience for Graham during his "gap year" came in his home state. Graham had the privilege to meet Will Raap, and visit Earthkeep Farm in Charlotte, VT. Will Raap's vision for the Earthkeep Farm inspired Graham, and sparked his interest in regenerative farming. It was Will Raap who told Graham about this program. Graham believes that we as Vermonters should fight to keep our historic agricultural culture, but the business models need to adapt to the modern economy, in order for this culture to be sustainable. Graham is so excited to study at the University of Vermont because he wants to start connecting and working with people already doing amazing things in this great state. 
Education: Graduated from Trinity College in 2022, with a BA in Economics, and a minor in Classical Antiquity. 
Elias Pereira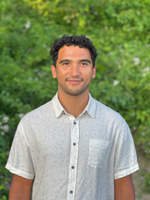 "The SI-MBA program will allow me to continue to develop the tools and knowledge necessary to build sustainable, socially responsible businesses that will positively impact people and the planet. My connection to the natural world has inspired me to incorporate empathy and a global perspective into my work, particularly concerning climate change and vulnerable communities."
Elias comes to the SI-MBA program after 3+ years working in the Operations Department at SunCommon, a local B-corp solar company with a commitment to using business as a force for good. He was responsible for managing on-site logistics, timelines, materials, interpersonal issues, and LOTS of problem-solving for residential and small-scale commercial solar projects. His work also involved finding ways to track and maximize efficiency as a department. This experience emphasized the importance of internal structure and quality leadership for a genuinely sustainable business to achieve its greater goals.
Elias holds a Bachelor of Science from the University of Vermont's Community Development and Applied Economics program with a major in Community and International Development and a minor in Environmental Studies.
Sam Richards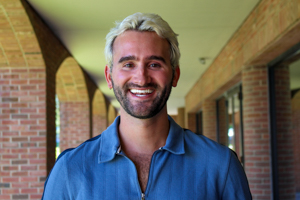 "The purpose of the design industry is to bring beauty to our everyday lives, yet it often does so at the cost of our natural world. At SI-MBA I hope to develop the tools to improve my own company and hopefully the industry as a whole."
Samuel joins the SI-MBA Program after six years in the home textile industry New York City. After years of honing his skills at ALT For Living and Eskayel, Samuel decided to establish his own namesake brand. Specializing in bespoke fabrics, rugs, and wallpapers, SR Home was created to bring beauty with whimsy to the design community. 
Samuel earned his B.A. at Dickinson College in Art History and French.
Ali Schafer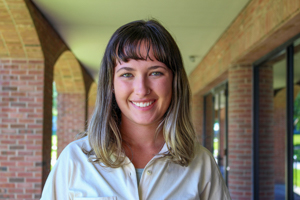 "I'm excited to specialize my B.A. in Environmental Studies from UVM with the SI-MBA program to identify where I can create and support lasting change. I chose this program because of its uniqueness in content and structure to equip myself with the skill set to work as an advocate for people and the planet."
During the completion of Ali's Environmental Studies at the University of Vermont, she spent three semesters as a teaching assistant for Environmental Studies courses where she honed the craft of teaching complex environmental topics to young undergraduates. In these roles Ali's developed close relationships with professors and students and learned the value and importance of how communities can create positive change. In her final semester of her degree, Ali worked for the Vermont State Legislature as an intern for the House Commerce Committee. In this role, Ali conducted comparative policy research and testified weekly to the Committee, learning the ins and outs of the legislative process. 
Education: Environmental Studies, B.A., The University of Vermont.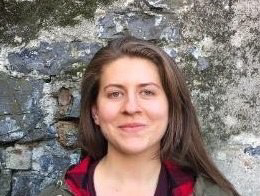 "Transforming the way that we conduct business is crucial in addressing sustainability at scale. Through the SI-MBA program, I look forward to expanding my perspective and developing the tools needed to create real, lasting impact."
Margot joins the SI-MBA program after 9 years in the digital advertising industry, where she focused on crafting data-driven campaign strategies and driving ad-tech innovation. Working with many brands along the way, from early startups to Fortune 500s, she is now looking to pursue more purpose-driven projects. Combined with her existing expertise, the SI-MBA program will equip her with the necessary tools to become a change agent for a more sustainable future.
Margot holds a BS in Advertising from Syracuse University, where she also captained the Division I women's ice hockey team.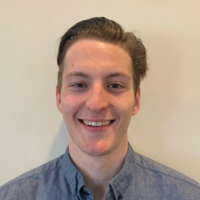 "An issue as large and internationally pertinent as climate change cannot be solved by individuals alone; to really make a change, government and business must collaborate with each other on a global scale. My aim is that the SI-MBA program will equip me with the tools and the capabilities to make a difference."
Nico comes to the SI-MBA program after graduating from the University of Vermont in 2023. Now, he is seeking to take what he learned and apply a sustainable lens to it, and to enter the workforce ready to make an impact. Throughout his time at UVM, he became more concerned with and interested in the state of the business world and economy when it comes to sustainability. At the culmination of his undergraduate years, he had a firm understanding of the growing need to "electrify" the economy, and the SI-MBA provided the perfect path forward.
Nico graduated from the University of Vermont in the Grossman School of Business in 2023, with a concentration in finance, a theme in global business and a minor in Sports Management.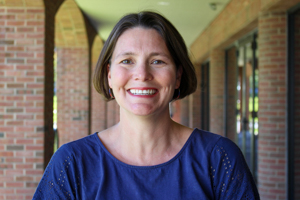 "Because I greatly value family and outdoor adventures, I want to be a transformational leader so we can all create more positive impact and enjoy our natural world for generations to come."
The bulk of Cate's professional experience has been in the overlapping spaces of travel, publishing, and the outdoors. She has focused her work on her passion for exploring our world - and encouraging others to do the same. Career highlights include being a NYC-based travel writer/editor and running all facets of marketing for Stowe Mountain Resort. Cate's sustainability experience includes working as Marketing Communications Manager at 1% for the Planet and a recent project developing sales materials for Wipro Impact, a growing consulting practice. She is looking forward to formal education in the complex and rapidly-changing world of sustainability in order to make a more targeted and transformational impact after graduating.  
Cate graduated from Syracuse University with a dual major combining Marketing plus TV, Radio, and Film studies at the Newhouse Communications school.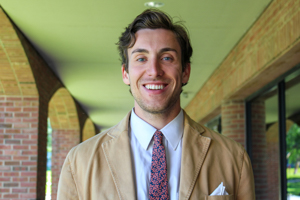 "Exploring how to expand interconnectivity between business, the natural world, and the people who inhabit it."
Wyatt is returning to the study of business, which he majored in during undergrad at Wheaton College. After trying on a few different hats post-graduation, including a two-year stint as a Wilderness Therapy Guide and a cross country bicycle trip, most recently he found his calling working for two private environmental philanthropists who founded a prominent climate fund. Wyatt looks forward to applying and expanding on his skills from the worlds of for profit and nonprofit businesses alike.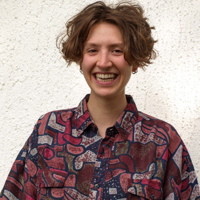 "Dare to believe in your dream."
Patricia wrote, as a bachelor's thesis, a systematic literature review on sustainable business models in the hospitality and tourism industry. The theoretical knowledge and critical thinking that she developed throughout the process unfolded her sense of purpose; to participate in the development of a new economic system that is based on people's needs instead of shareholders' greed, businesses' rentability instead of profitability, and biodiversity reconstruction. To cultivate that passion, she first had to believe in herself, in her abilities to learn anything — and working in an environment that is rooted in Carol Dweck's growth mindset research created exactly that. With immense gratefulness, these two experiences among some others lead her to the SI-MBA, a step within and towards a dream.
Education: Graduated with Honours from the Hospitality Business School of Lausanne (EHL), Switzerland, in February 2022 — with a focus on sustainability.
Alex Zolotas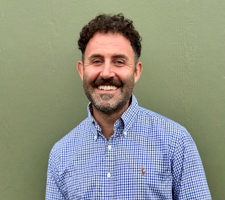 "I am interested in entering the Sustainable Innovation MBA program because I want to make the greatest positive impact on this world as I possibly can, and I think business is the best vehicle to accomplish that."
Alex joins the SI- MBA program after spending the past three years as owner of a family pizza restaurant. By offering a "pay what you can" system that provided discounted and free food to members of the community who had been financially impacted by COVID-19 Alex was able to see first-hand the power of generosity. In offering this service the family restaurant gained goodwill from the community which enabled them to donate thousands of dollars to local charities and hundreds of pizzas to local shelters, gained them publicity and allowed them to expand through the pandemic. Alex is exited to learn more about the mechanics of business and see how he will be able to use business as a force of good in a world that sorely needs solutions.