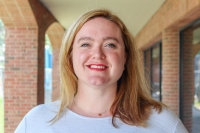 Julia Barnes is a New England native who received her undergraduate degree in Women's Studies and Political Science from the George Washington University in 2005. For the past decade, she has worked in progressive politics to further access to affordable healthcare, combat income inequality and take on the growing threat of climate change. She has worked for Vice President Joe Biden, President Barack Obama, the New Hampshire Democratic Party, the Vermont Democratic Party, and congressional, gubernatorial and presidential campaigns throughout the United States. Notably, Julia served as the National Field Director for Bernie 2016, helping to earn over 13 million votes nationally. Prior to this, she was the State Director for New Hampshire for Bernie, winning the heralded "First in the Nation" Primary by the largest margin in history. She comes to SI-MBA fresh off an insurgent campaign for Tom Perriello for Governor in Virginia.
In this program, Julia hopes to take her love of progressive politics into a new realm by focusing on marrying the urgency and passion of campaigns with the development of new business to encourage sustainable and responsible business practices that support a fairer, more sustainable future. When she is not obsessively following the day's news cycle, Julia is hanging out with her rescue dog Molly, reading, or exploring New England with her partner, Brandon.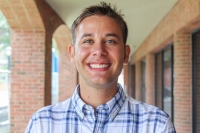 Randy grew up in Bethel, CT and graduated from the University of Vermont with a BS in Mechanical Engineering and minor in Mathematics.
Immediately after graduating from the UVM School of Engineering, he wanted to join a startup company and pursued an entrepreneurial venture through the Vermont Center for Emerging Technologies at UVM. He was inspired to do this after working on his Senior Project where he worked with Boston Scientific to design a more effective airway stent. His team envisioned an innovative design surpassing the limitations of current airway stent models and completed the project on time and under budget. This was a pivotal experience that ignited his passion for innovation and entrepreneurship.
Sadly, he learned that it takes more than vision to succeed. Unlike his senior project experience at UVM, the projects at the startup company never advanced beyond the design stage. Their income was derived solely from grants and investors. This led to several weeks without pay and fabricated stories about shifts in payroll companies and future income. It also led to an offer to take on the role of Vice President of Product Design Solutions, an equity position in the company with a moderate salary and stock options. Randy stayed on as VP for another six months and was never paid…you can't live on stock!
Randy was fortunate to gain immediate employment at Husky Injection Molding enabling him to pay the rent and remain in VT. Working at Husky for the past year has provided him the opportunity to experience how a large company operates in contrast to the smaller entrepreneurial business model. It is now crystal clear that his passion for entrepreneurship, in addition to his engineering skills, necessitates acquiring the business skills that were lacking at the start up. After reviewing all that the SI-MBA program offers, he cannot imagine any curriculum more perfectly tailored to helping him realize his vision of a successful and fulfilling career working with new and emerging businesses or creating his own.
Randy has been living in Burlington for the past 6 years where he has enjoyed the balance of Burlington's diverse culture, farm to table food scene and outdoor recreation. Randy is passionate about mountain biking and alpine skiing. He also enjoys access to Lake Champlain as well as hiking in the Green Mountains. Randy also loves to travel and has enjoyed quick visits to Montreal and has spent time exploring Costa Rica and Israel.
Madeline Brumberg - LinkedIn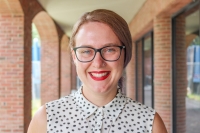 Originally from Ithaca, NY, Madeline moved to Burlington in 2008 for her undergraduate studies at UVM and has stayed in the area ever since! Madeline attended UVM for her undergraduate degree and graduated with a degree in environmental science from the Rubenstein School of Natural Resources and Environment. In her undergraduate degree, Madeline focused on community development in one form or another; she received a minor in green building and community development, traveled to Belize and Nicaragua and mentored incoming students. In the time since graduation, Madeline has worked locally in geographic information systems (GIS) field as an analyst for both the private and the public sector.
Madeline is planning on using the skills she gains from SIMBA to help run social mission businesses better. She wants to work for an organization that is tackling a social or environmental issues but is aware of the shortcomings many organizations have. Her goal is work with these organizations to help them better leverage the resources they have.
When not at work or school Madeline can be found volunteering, walking her dog or trying a new restaurant.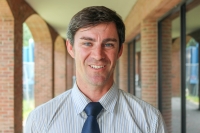 Sam Carey grew up in Squamish, British Columbia (Outdoor Adventure Capital of Canada). He naturally became fond of nature and active living early on, which led him to earning a B.Ed. in PE and Geography from the University of Victoria. Later, he spent over six years in Latin America where he worked as a teacher, learned Spanish and regularly surfed Chile's extensive coastline. Sam has also worked in an array of different jobs from raft guiding and tourism, commercial driving, high rope access service and construction.
His interest lies in the connections with society, economy and the natural world. Realistic and practical, Sam believes the private sector has the power to do good and lead positive change in the world. His vision is an economic system that prioritizes natural capital, narrows inequality and brings about sustainability. Sam does not shy away from uncertainty, and he commits to turning his ideas into plans.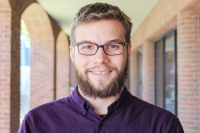 Ian hails from Dallas, TX, and recently graduated from Lewis
& Clark College in Portland, OR with a B.A. in Biology. During his time at Lewis & Clark, Ian focused on neuroscience and was active in the new entrepreneurship department. He was co-founder and Vice President of the Lewis & Clark Beekeeper's Club where he spent time teaching other students about bees and sustainable apiculture. Ian also spent a semester abroad in New Zealand where he focused his studies on biogeography, conservation, and land management. In his final year at Lewis & Clark, Ian, through an entrepreneurship class, helped kick off a startup called KaleTek, a company whose focus is producing a sustainable, all-natural hydrophobic coating made from kale. The company was a finalist of the 2016 Portland State University CleanTech Challenge and used a prototype that Ian created.
Last fall, Ian drove across the country with his girlfriend to move to Boston where he has been working as an EMT. Outside of work and school, Ian enjoys hiking, climbing, skiing, competing in triathlons, reading, and painting. Ian is frequently coming up with new business ideas and hopes that the SI-MBA program will provide the skillset needed to make those ideas a reality. Ian chose SI-MBA because he believes business should be a responsible part of a community and that sustainability is central to successful business practices.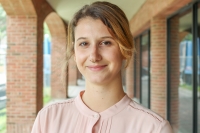 Andria grew up in South Bristol, New York on her mother's organic CSA where she developed her respect for the earth, community, and passion for learning. She now calls Burlington home where she relaxes by adventuring outdoors.
She graduated from the University of Vermont in 2017 and received her B.S. in Business Administration, concentrating in Entrepreneurship and Marketing and minoring in Community and International Development. During Andria's three years at UVM she passionately pursued many learning opportunities, but there are several in particular that led her to the SI-MBA Program. These include helping to form the Vermont Changemakers Table in partnership with the High Meadows Fund while interning for Vermont Businesses for Social Responsibility, international community development research in Peru, and now, using her business skills to help manage and grow a local bed and breakfast.
Andria joined the SI-MBA cohort with the goal of honing the skills needed to effectively bring the triple- bottom-line approach to international community development, and eventually to the corporate playing field in the United States. She is particularly fascinated by the role corporate business plays in developing economies. Andria is thrilled to learn from and work with like-minded individuals with diverse experiences.
Lauren Emenaker - LinkedIn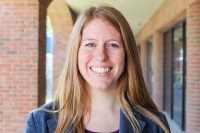 Lauren was born and raised in the Roaring Fork Valley of Colorado. She loves being outdoors hiking and exploring, but on a rainy day you can find her inside with a good book. Lauren graduated Summa Cum Laude from Dominican University of California in 2013 with a Bachelors of Arts in Graphic Design and a minor in Art History. In the years after she graduated, it became clear that her passion for business lies in small business and non-profits. She pursued her passion for design, all the while learning everything she could about business. She worked as Marketing Manager for The Bookworm of Edwards for the past three years, learning the ins and outs of a small, locally owned and operated business.
Additionally, she worked as Events and Marketing Manager for a non-profit which helps locals facing financial need due to medical crisis.
Lauren is excited to join the SI-MBA program and ready to pursue an MBA degree with the goal of using the skills and knowledge gained to start her own business. She is drawn to helping small businesses and non-profits become more efficient, financially sound and marketing savvy.
Liz Ford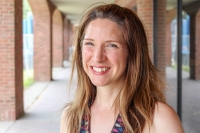 Liz is originally from Newton, Massachusetts. While at Reed College in Portland, Oregon, she wandered into the pool room and got hooked on the game. After graduating with a degree in Cognitive Psychology and working in research management at Oregon Health Sciences University and Columbia University, she embarked on a career as a professional billiards player and teacher based out of New York City. In addition to the thrill of international competition, Liz found her niche building performance improvement systems for herself and her students and seeking to elevate the game as a way to reach out to influence, entertain and connect with others.
After moving to Vermont in 2011, Liz founded the Green Mountain APA Pool League, a franchise of the world's largest amateur league system. Building a 350-customer community from scratch has been an excellent opportunity for her to develop grass-roots marketing, brand management and policy development strategies. As a former competitor in a male-dominated sport, the experience of women in the league is especially important to Liz and she actively seeks ways to shape the community to create an atmosphere where women not only participate with confidence, but also assume leadership positions.
Liz is thrilled for the opportunity to work hard in the SI-MBA program to increase her management and leadership skills, both to grow her current business and to seek out meaningful new ventures that will positively impact Vermont.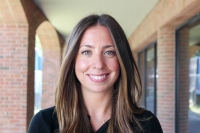 Camille Fordy joins SI-MBA from Washington, D.C. where she worked at law firm Brownstein Hyatt Farber Schreck in their government relations division. Prior to working at Brownstein, Camille worked on Capitol Hill as a legislative staff assistant to Senator Patrick Leahy in his personal office and in the Senate Judiciary Committee. While on the hill, Camille focused on issues such as agriculture, animal welfare, foreign relations and immigration.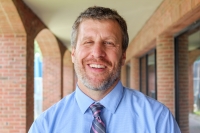 Originally from Underhill, Vermont, Seth has broad interests in the fields of conservation, sustainable development, and public policy. He graduated from Bard College in 1999 with a degree in history and spent his first years out of school working at a botanical garden in the Netherlands Antilles, leading river-rafting trips in Utah, and teaching site-specific theater in the south of France.
Having settled full-time in greater Burlington since 2003, Seth taught for two years at Centerpoint School, managed the successful re-boot of the Old Brick Store, and discovered a passion for growing things in the farms and fields of the Green Mountain State. Since 2011, he has managed production, interns and volunteers for the Intervale Conservation Nursery in Burlington, where he grows more than 40,000 native trees for watershed and wildlife restoration projects each year.
In his spare time Seth enjoys reading, hiking, biking and swimming, and occasionally finds time to fix up the house he owns Winooski, where he lives with his wife and two daughters. He is thrilled to join SI- MBA and deepen his commitment to sustainable living while broadening his skillset to encompass finance, impact investing and business development. Ultimately, he hopes to work for a socially- responsible enterprise and grow Vermont's economy in way that honors its people, places and values.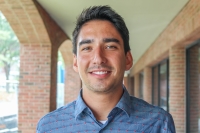 Robert grew up in Branford, CT and recently graduated from James Madison University in Harrisonburg, VA with a B.S. in Biology and a minor in Spanish. While at JMU he participated in undergraduate research, which investigated the production of bioactive substances with microalgae and also investigated the storage and production of synthetic seeds. Also while at JMU he followed his passion for traveling and went to Spain and Italy to study Spanish and Italian culture and language.
After learning about the environment and ecology of Earth in his Biology course work, Robert was motivated to peruse his passion for helping humans to live more sustainably with our surrounding environment. He is excited to be a part of SI-MBA and is looking forward to using the tools given in this program to help humanity and our businesses to achieve a more sustainable future.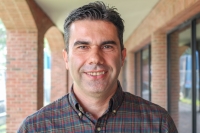 Ilir possesses extensive experience in the development and implementation of programs and projects designed to generate economic growth and build institutional capacity. His professional history also includes extensive managerial and research experience and a record of launching and ensuring the success of initiatives through partnership and collaboration between the public, private and nonprofit sectors in Albania and Balkans.
About two years ago he moved to Burlington, Vermont from Korce, Albania. He holds a Bachelor's degree in English Teaching as well as a Master degree in Tourism Development. He worked as an advisor,
researcher and program manager for various international development agencies, government entities, and nonprofit organizations in Albania and in Vermont.
Ilir co-founded Albania's first Destination Management Organization and the Go Albania Tour Operator. He initiated and implemented various community participation strategic action plans and conducted several studies in Albania and Kosovo related to local economic development with a specific emphasis on tourism development. Leading an European Commission effort to identify and replicate "Innovative Practices in Environmental Protection" in Albania and Macedonia. He played a key role in creating and supporting the first Business Improvement District in Korce, Albania and in successfully implementing the Business Improvement District Network in Albania. Last two years, he served as the Team Leader for the City of Burlington's AmeriCorps program. In that role he was part of the City's Community Economic Development Office (CEDO). He lead a team of ten members in their learning and professional development. Prior to this position, I served in the Burlington Electric Department as a Community Outreach Specialist.
Ilir believes attending UVM's SI-MBA will teach and equip him the best practices for creating effective public-private partnerships and green business planning. He is exited to attend SI-MBA as an excellent learning and networking environment.
Ben, a native of Hartford, Connecticut, graduated from the University of Vermont in 2013 with a B.S. in Natural Resources. After college, he moved to New York City where he pursued his passion of sustainable business through multiple professional experiences.
Ben started his career at CINCS, a company creating a sustainability software solution designed to quantify climate change risk. As a Sustainability Analyst, he provided input into decision making conversations regarding overall strategy, marketing partnerships and hiring. It was in this setting where Ben began to see first-hand the energy, culture and people that facilitate the powerful innovation happening in the sustainable business world.
After his time in the startup space, Ben landed a job at Tiffany & Co. where he accepted a position in the Sustainability department, the team that oversees the company's corporate social responsibility strategy. Ben was tasked with projects including the development and tracking of company-wide sustainability goals, coordinating the completion of the annual sustainability report and providing briefing documents for Tiffany's Chief Sustainability Officer. He was also an administrator of the software used to monitor the energy consumption of the company, select human resources data and the traceability of purchased metals.
Ben is looking forward to capitalizing on his already diverse experiences through the SI-MBA program and thrilled to be back in The Green Mountain State.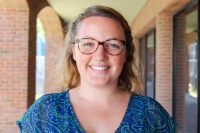 Sarah graduated from Saint Michael's College with a BA in Political Science and Economics in 2015. While at Saint Michael's, Sarah played field hockey, and studied abroad in Scotland where she interned for the Scottish Parliament. Following graduation, she moved to downtown Burlington and began working for COTs Family Shelter. Sarah is currently the Gourmet Manager at Cheese and Wine Traders.
Sarah is the fifth generation of her family's wholesale fish business located in Boston. Working there during college breaks, she learned a variety of skills from working the sales window to managing the receiving accounts, and even assisting the Vice President. During her free time Sarah likes to take advantage of Vermont's beautiful landscape by hiking and biking.
Her personal experience with her family's business, as well as her professional experience as a manager at Cheese and Wine Traders, has fostered her interest in business and led her to the SI-MBA program. Sarah is excited to be a part of SI--MBA and to continue in her passion to grow sustainable and socially responsible business.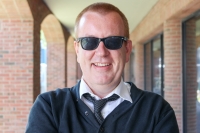 Kevin grew up in Vermont, where he learned, like most Vermonters, to value tenacity, self-reliance, freedom, and community. He graduated from the University of Vermont, majoring in Political Science and French.
His work experience has primarily been in management and leadership roles in the world of music. As a booking agent, promoter, and tour manager, he has negotiated, booked, and advanced over 3,500 concerts and events…and toured the country over a dozen times. He also created a discussion series to help foster connection within the music community, consulted on new projects and businesses, and taught both artist and venue management at Bay State College.
His interests in leadership, innovation, entrepreneurship, and sustainability led him to SI-MBA. He is looking forward to returning to his home state in order to learn how to develop solutions, implement strategies, and build businesses that will have a positive impact in today's world.
Kathrin Kaiser - LinkedIn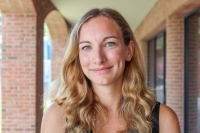 Originally from a small German town on the French border, it has always been Kathrin's dream to become an entrepreneur in the US. In 2016, she graduated with a degree in Business Psychology in Berlin, Germany where she has been living and working for the past 4 years. In her Bachelor thesis, Kathrin developed a "Human Centered Design Prototype" of an App that assists people with the purchase and use of their medication – this project woke her interest in businesses that create positive social and environmental impact.
Kathrin gained her professional experience in Market Research, Marketing and Business Development in both startups and large corporations. In her previous position as a Category Manager for the US-based online retailer Wayfair, she focused on growing the company's furniture business across Europe but she realized that the company culture of most large corporations would not be in line with her personal values. Therefore, she decided to join a sustainably-minded program that would provide mentorship and teach her how to realize her own entrepreneurial visions.
Out of her experiences in e-commerce, an idea for a socially responsible and sustainable business model emerged and Kathrin is currently working on a business plan that she is excited to further develop within the SI-MBA program to eventually become a "Vermontrepreneur".
Kathrin is interested in packaging design, travelling and all things food – and she looks forward to enjoying cider, cinnamon donuts and the Indian summer in Burlington.
Michael Krulin - LinkedIn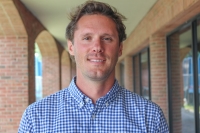 Michael is originally from Little Rock, Arkansas, but has made his home in the mountains of Jackson, Wyoming, for the better part of a decade. After playing four years of Division I Men's Soccer and graduating from Centenary College of Louisiana in 2005 with a BS in Biology, Michael sought to expand his world views by working abroad in Costa Rica and Australia.
Michael has been a part of a number of start-ups and thrives in taking an idea from conceptualization to a working model. In 2012, he partnered with a group in Jackson to start Location Based Media Group, which was designed to be a white labeled platform that ran GPS-based tour software with the ability to populate an in-application calendar. This experience cemented in him the desire to be an entrepreneur.
For the last ten years, Michael's career path has been intertwined with the food industry. He believes that we can pioneer new ways of leveraging our supply chains to create healthier, organic, and greater local food choices for more people. Additionally, Michael believes that we can use the waste streams of the food industry to produce alternative and renewable forms of energy.
Michael is very excited to be moving out east for the first time. He is especially looking forward to sharing ideas, collaborating with his peers and professors, and looking forward to being surrounded by people with the right mix of passion, entrepreneurial spirit, and vision to start a company.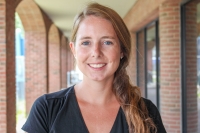 Julia is originally from Wilmington, NY, a small town in the Adirondacks. She graduated from UVM in 2011 with a BA in Anthropology and during her time as an undergraduate student, developed a strong interest in corporate social responsibility. After her time at UVM, Julia began her career as a publicist, working with environmentally and socially responsible clientele in Burlington, VT and Boston, MA.
With 5 years of public relations experience, Julia knew that she wanted to be closer to the core of innovative businesses that were creating change. Julia began working for one of the world's largest renewable energy companies as an internal communications manager, where she gained invaluable experience being part of a multinational team. Her passion for renewable energy continues, and she is confident the SEMBA program will help her achieve her goal of furthering her career in sustainable energy.
Julia is thrilled to be back in Burlington and likes to spend her time outdoors traveling, hiking, skiing and adventuring.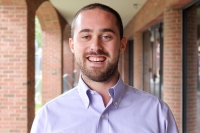 Mark was born and raised in South Burlington, Vermont and is a 2014 graduate of UVM with a B.S. in Community Entrepreneurship and a minor in Economics. He was energized by his work as an undergraduate, which was the catalyst for him to pursue further studies in the field of sustainability. Mark loves all sports, especially basketball. He held the position of vice-president of the club basketball team at UVM, while simultaneously coaching at his high school alma mater.
Upon graduation, Mark's passion for travel led him to Southeast Asia where he taught English in a rural community in Northern Thailand. Since then, his travels have led him to 24 countries spanning four continents, including Europe and South America. Traveling has given him a large global perspective and reinforced his passion for a more sustainable world. Over the last two years, Mark has gained work experience in sales and real estate management.
Mark feels that sustainable business and innovation is an essential aspect of a functioning economy. He is excited to immerse himself in the SI-MBA program and work to develop ideas that will have a global impact.
Taylor Mikell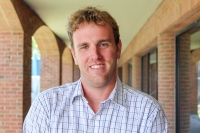 Taylor was born and raised in Williston, VT. He briefly left the Green Mountain State to attend Williams College just over the border in Massachusetts where he indulged his curiosity about the natural world by majoring in geology. After graduation Taylor moved back to Vermont to live in Stowe, where he works as a middle/high school science teacher and coach at Mt. Mansfield Winter Academy, a school dedicated to training aspiring young ski racers.
Although teaching has been an incredibly fun and rewarding opportunity, Taylor's desire to join the SI-MBA program comes from his summer experience as a small business owner and operator. Born of his love of the outdoors and his time working with kids, Taylor's creation is Rugged Adventures, an outdoor adventure summer camp focused on backpacking, mountain biking, and enjoying all that our beautiful state has to offer. In 2017, Rugged Adventures gave over 100 different campers from around the US and Canada an authentic, outdoor, active Vermont experience.
Rebecca (Becky) Miller - LinkedIn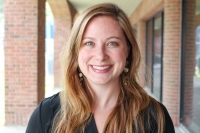 Becky is a California native and graduated from UCLA with a BA in Anthropology and Environmental Science. After holding leadership positions in E3-Ecology, Economy, Equity and the California Student Sustainability Coalition, she started working for UCLA as a sustainability analyst, managing projects from sustainable food purchases, to waste management, to energy behavior influence. She left the University of California system for the nonprofit sector, moving to Central America. Working for Green Empowerment in Nicaragua, Becky worked on renewable energy and water systems in rural development, looking at how community involvement could sustain local projects and what appropriate technology looked like based on natural resources. Back in the United States, Becky joined a B-Corporation renewable energy start-up company, doing analysis and later research on consumer behavior and energy policy. Most recently, and before spending time in India for deeper study in yoga, Becky was a private sustainability consultant.
Deeply motivated by the power of individual impact and the vision of living in balance with the ecological world, Becky chose SI-MBA in order to focus her studies within business strategy and surround herself with those with similar ideals. She decided to move to Vermont to live in closer access to wilderness and outdoor connection. She loves trail runs, acroyoga, dancing, to share yoga, and backpacking. She has not yet lived in snow.
Chris Norcross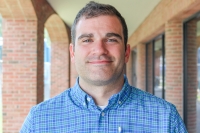 For the last four years, Chris has been a biomedical technician at the University of Vermont. After completing his freshman year at Virginia Commonwealth University, Chris stepped away from schooling to complete a two-year mission in Veracruz, Mexico for the Church of Jesus Christ of Latter Day Saints. When he returned, he decided to transfer to the University of Vermont where he majored in Biology and minored in Spanish.
In Chris's spare time he enjoys volunteering in his local community. He has spent the last seven years volunteering as a Boy scout leader for his local troop and the last five years serving as an assistant coach for the Essex High School Men's Rugby Club. Chris also likes to stay active by hiking, running, and playing hockey and rugby. When Chris isn't out in the world, you can find him occasionally binge watching a whole season of something on Netflix.
Zachary C. Nuse - LinkedIn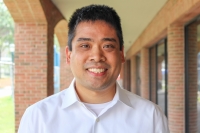 Zachary C. Nuse currently serves as the business administrator for the University of Vermont Print & Mail Center. Mr. Nuse brings with him a combined thirteen years of cross-industry experience in management, program development, strategic planning, finance, and human resources. His background in sustainable community development pairs well with the SI-MBA program, where he will look to develop valuable tools and to expand trusting relationships with key individuals in the real estate industry who will help provide the foundation he will need to be successful in his real estate & entrepreneurial endeavors.
Zac's early interest in housing began when he interviewed Mayor Peter Clavelle (1995-2006) who shed a flood-light onto the housing issues facing the city of Burlington, VT, and this sparked an early interest in housing sustainability and its impact on thriving communities. This interest grew during his 2008 work in Honduras where housing varied between make-do shelters made of scrap metal and homes that were built solid and safe, but also meant the difference between poverty and the ability to rise from it. This distinction had a lasting impact on his life that focused his studies toward addressing this important issue. His experiences served as the building blocks of what has been his greatest achievement thus far, something Mr. Nuse would later define as "thriving communities", a measurable index tool derived from analytics that describe the diversity, proximity, and magnitude to community resources from any one geographic point.
Zac's entrepreneurial ventures have also provided valuable experience that he hopes to transfer to future endeavors. In 2006, after seeing the need for stronger tools and resources for planners and developers, Mr. Nuse founded Evidence Based Community Development (EBCD), a consulting company that focused on exploring the intersections between the public and private sectors based on empirical evidence. During the organization's seven years of service, Mr. Nuse helped organize highly effective teams that provided technical assistance to public and private organizations, which included build-out analysis, development evaluation, updates to town planning documents, and housing needs analysis, often involving GIS mapping and analysis.
Zac's work ethic has always included a strong desire to make significant impacts on companies, co- workers, and the community. One of his first accomplishments was with his first management experience at Taco Bell, a franchise which received the highest sales award in each of the four years he was employed while having one of the lowest employee turn-over rates. As a retail manager at Plato's Closet, the company saw a regional franchise high in sales. And at Double D Moving & Delivery, Mr. Nuse jumped on board with this start-up company and used his thriving communities index for the first time to grow sales and expand into previously unreached target niche markets and boost total market share.
Mr. Nuse now seeks to excel as a change agent and participate in finding profitable and sustainable solutions to housing needs and the deteriorating housing stock. His plans include making his first multi- unit home purchase and developing this into a highly successful property management company that emphasize for-profit strategies which results in encouraging a healthy and sustainable housing stock while providing security and safety for families in VT and across these United States.
Zac received his B.S. in Community and International Development from the University of Vermont in 2009, and he is currently enrolled in the SI-MBA program offered at the Grossman School of Business. He has served on both the Student Government Association and the Graduate Student Senate. He also served as a teaching assistant to several undergraduate courses including Ecological Economics and Sustainable Communities.
Ariella Pasackow - LinkedIn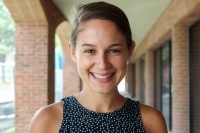 Born and raised in Shelburne, VT Ariella is thrilled to be back in Vermont after ten years living out of state and overseas studying and working in international development. She graduated summa cum laude from Connecticut College where she majored in Human Development, and minored in Government and Religious Studies. After graduation, she received a World Partners Fellowship to work in Gujarat, India with an NGO dedicated to sustainable development and local governance in the Kutch region. She then served as Ambassador Swanee Hunt's Outreach Assistant coordinating nationwide speaking engagements and supporting the Ambassador's political and philanthropic initiatives in Cambridge, MA. For the last three years, Ariella has worked at RefugePoint, a Cambridge based nonprofit working with the United Nations to assist vulnerable refugees in urban and camp settings throughout Africa. Ariella travelled frequently to Nairobi, Kenya to support RefugePoint's Urban Refugee Protection Program, and help coordinate a team of international Child Protection and Resettlement Experts within the UNHCR Collaboration Project. While living in Cambridge, Ariella volunteered with Enroot, a nonprofit providing new American and ESL high school students with one on one after school support through mentoring, internships, and leadership development.
Passionate about mission driven organizations and social entrepreneurship, Ariella has joined the SIMBA program to learn more about business models and frameworks that can be used for sustainable community development and measurable impact.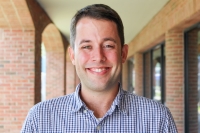 Greg is a Boston native that loves to travel, hike and cook with his wonderful wife Yuliya. He attended UVM as an undergrad, graduating with a BS in Business Administration in 2009. Greg has worked in healthcare IT the past 5 years, consulting on hospital client's revenue cycle operations and assisting in the development of a hospital billing platform.
In a time where regulation in our healthcare system and delivery of care are constantly evolving, Greg wants to use his career to make a positive impact in the field of healthcare and do meaningful work every day. Advancing sustainability in healthcare is incredibly important to Greg and he is excited to
hone his entrepreneurial skills in the SI-MBA program.
Henry Rabinowitz - LinkedIn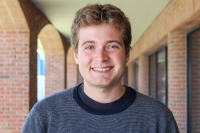 Born and raised in New York City, Henry attended the University of Massachusetts at Amherst before transferring to Bard College in Annandale-on-Hudson, New York, where he played on the Ultimate Frisbee team and enjoyed exploring the Hudson Valley, spending the summers working for an engineering company performing inspections at construction sites around the five boroughs. He graduated in 2014 with a BA in Literature and moved back to New York with the goal of finding a place in the publishing industry.
Along the way, he worked as a bookseller at an independent shop on the Upper West Side, and interned briefly at a law office. In January of 2015 he began working as an intern at a newly founded literary agency, which soon led to a full time job assisting a literary agent representing a deep roster of novelists, memoirists and journalists. He is particularly grateful for the opportunity to grow with a new company, and experience that comes with wearing many hats at a small business and navigating many different aspects of a complex industry. He's excited to begin the SI-MBA and expand on the skills he's learned over the past years, with the ultimate goal of running his own small business.
Kaitlin Sampson - LinkedIn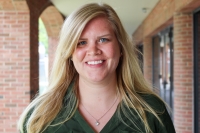 Kaitlin was born and raised in Bradford, VT. She attended Southern New Hampshire University where she studied Hospitality Business and was an active leader on campus. During her time at SNHU, Kaitlin considers her most rewarding experiences to include cleaning up the BP Oil spill in Florida, meeting Jane Goodall in Turkey, and attending a tourism conference in Vancouver.
Upon completion of her degree, Kaitlin was recruited by Marriott International as an Operations Manager. In her role, she worked hard to educate her staff about environmentally friendly choices they could make both at work and in their personal lives. Recently, Kaitlin's career led her to an Area Sales Manager position in the Upper Valley where she successfully helped open a LEED certified hotel,
Kaitlin is excited to join the SI-MBA program because she is committed to increasing sustainable practices in the business world. In the future, she hopes to integrate her love of the environment into Vermont's Tourism Industry.
In her free time she enjoys baking, traveling, trivia, sports, and performing with her Improv group, Valley Improv.
Ryan Selove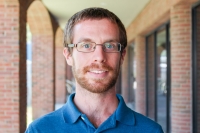 Ryan Selove was born and raised in Northern Virginia. From the time he was a young child through his teenage years he pursued a variety of creative interests such as drawing, skateboarding, and playing guitar. During his senior year of high school Ryan discovered his passion for the practice of meditation. He attended George Mason University and majored in Integrative Studies with a concentration in Consciousness & Transformation. During his college years Ryan explored and studied a wide variety of time-tested practices and techniques designed to cultivate greater physical, emotional, mental, and spiritual well-being. Specializing in meditation and movement based practices for well-being, Ryan is passionate and committed to sharing these practices with others and helping them to find greater fulfillment in life. His long-term vision is to establish a center for teaching these arts and providing a space where people can discover a greater connection with themselves and the natural environment.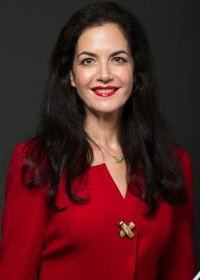 Shari graduated from Barnard College with a BA in English Literature and later graduated magna cum laude from Cardozo Law School, where she was the Managing Editor of the Cardozo Law Review. Before joining the UVM SI-MBA program, Shari was a practicing attorney. Throughout the course of her career, she has had the opportunity to work in a wide variety of industries including, but not limited to, airlines, retail, mining, satellite technology, finance, chemical manufacturing, entertainment, software and telecommunications and simply loves learning how different businesses and industries work.
Shari began her career at Cleary Gottlieb, one of the world's preeminent law firms, where she enjoyed the ability to work in multiple disciplines while building expertise in corporate restructuring, mergers & acquisitions and litigation. In addition, to her work on behalf of the firm's business clients, Shari took on a variety of pro bono cases and transactional matters for clients including artists and arts organizations, defendants in immigration appeals cases, and litigants in equal workplace cases, including a leading Supreme Court case. Shari continued the private practice portion of her career at Simpson Thacher & Bartlett and Latham & Watkins before going in- house. When Shari first went in-house, she joined the fourth largest software company in the world, first working principally on mergers & acquisitions and corporate governance matters. Later, her responsibilities expanded into government relations/lobbying law, government ethics regulations and antibribery/anticorruption law. She ultimately became the chief architect of the company's global anticorruption compliance program. In 2011, Shari became Managing Director and General Counsel at Ranieri Partners, a family of investment management companies founded by Lewis S. Ranieri, one of the leading minds in real estate finance. She has remained in that role since then.
Shari is passionate about the performing arts, cycling and environmental stewardship. She has served on numerous committees and worked with several not-for-profit entities in support of these causes and others. She has been and continues to be a proud supporter, advocate and volunteer for Youth America Grand Prix, the world's largest ballet scholarship competition, where she has been privileged to help aspiring dancers from all over the world pursue their careers. She is also Vice President of BikeManchesterVT; a member of Manchester Riverwalk; and a member of the Board of Trustees of the Manchester Rescue Squad. For fun, Shari enjoys skiing; climbing via ferratas and treetop courses; and cross-country skiing and snowshoeing through the woods listening to podcasts about astrophysics. Having spent much of her life shuttling between New York and Vermont, Shari is thrilled to be able to pursue the next phase of her professional career in Vermont and excited to get to work on making a better future here.
Arielle Tatar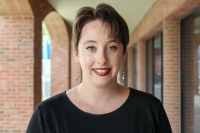 Originally from the Bay Area in California, I spent most of my childhood growing up in Rhode Island. I graduated from Drew University in 2009 with a BA in Music and a minor in Business Studies. After college, I returned to the YMCA, where I had held a summer job for five years, as a beach manager. I worked my way up to an Aquatics Director position in an inner city YMCA, which is where I have worked for the past 2 years. Working in a low income community reignited my love of helping others and my passion for outreach. I am hoping to combine that with my passion for sustainability and business. After growing up in a household where most of our food was grown in the backyard, I hope to help promote healthy and sustainable food systems to all communities.