Jonathan Bissell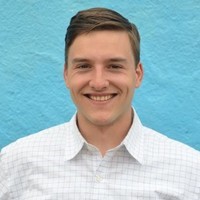 Jonathan graduated from Green Mountain College in Poultney VT with a focus in Renewable Energy and Ecological Design, Environmental Studies, Sustainable Agriculture and Entrepreneurship. Jonathan is passionate about improving the efficiency of our global economic, social and environmental systems that are geared towards helping humanity meet the needs of current and future generations. Specifically, he would like to reduce the time and resources needed to obtain food, water, shelter, energy and transportation.
Since graduating, Jonathan has received a LEED GA certificate, and worked at SolarCity (Tesla) as the project manager of internal communications working to scale innovation and collaboration. Most recently he left Unity Homes as systems architect where he helped optimize the Marketing, Sales, and Operations processes.
Chris Bortree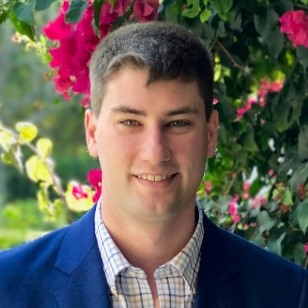 Chris is a lifetime resident of Vermont, born and raised in Waterbury, VT. He grew up as an avid athlete, however focused most of his athletic time as a ski racer for Mt. Mansfield Ski Club and Mt. Mansfield Winter Academy. Chris spent many of my summers as a youth visiting Jackson Hole, WY, where he developed a passion of nature, fishing, biking, hiking, good people, family time, and of course horseback riding!
As an undergraduate he studied Economics and Environmental Studies, earning a B.A. from St. Lawrence University in 2010. Prior to being accepted to the UVM SI-MBA Chris spent 7 years as a BMW Client Advisor, BMW Genius (yes, that is the official title), and BMW i Electric Vehicle Specialist, learning the ins and outs of electric vehicle operation, how to build infrastructure to support the growth of electric vehicles, and advanced technology inherent to the vehicles.
During his time at St. Lawrence he met his wife Mallory, who is also a St. Lawrence grad and now a nurse at UVMMC. They married in June of 2015, and now reside in Shelburne, VT with their two French Bulldogs, Enzo and Senna. They enjoy most of their free time going out with friends, biking, hiking, skiing, walking the dogs, and spending time with their families. Chris is extremely excited to get back in to the classroom, and continue his journey combining life passions and education. He looks forward to developing skills as a leader, and also as a positive member of groups and businesses that strive to incorporate sustainable environmental and economic growth in local and global communities.
Keil Corey
Originally from Bristol, Vermont, Keil holds a B.A. in Government and Minor in Environmental Studies from Skidmore College. After college, Keil's passion for travel steered him to work in a variety of jobs, including leading service trips for high school students, farming, wildlife migration project development, creating vibrant customer relations at a hostel in Nicaragua, and working as a lift operator at one of the U.S.'s premier ski resorts.
In 2012 Keil returned to Vermont in search of opportunities working in the state's growing clean energy economy, and to be closer to his family. That search led him to the Vermont Natural Resources Council - the state's oldest independent environmental advocacy organization - where he worked in a number of positions, ultimately settling into the role of Communications and Outreach Coordinator.
In the last year Keil took his passion for renewable energy, excellent customer service, clear and honest communication, and community relations to his new job at Smith & McClain as their Solar Sales and Marketing Consultant. Keil is thrilled to join the SI-MBA ranks where he hopes to deepen his understanding of how best to integrate business and civic engagement to solve some of our most intractable problems while growing a 21st century economy that works for all people and the planet. When he's not working, you can find Keil hiking, snowboarding, playing soccer, and spending time with family and friends.
Shawn Coutu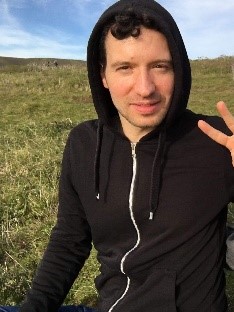 The son of humanitarian aid workers with a yoga bent, Shawn grew-up in a commune in West Virginia and later lived in Asia, where his parents provided hot-meal relief to some of the most destitute peoples of the world. Through his upbringing, Shawn internalized a sensitivity for the under-served, a grounding in Eastern wisdom, and an entrepreneurial spirit.

Once back in the States at age 16, he co-founded a seasonal retail company for which he managed three employees, prepared sales reports, and generated a six-figure revenue. Never before had he felt so alive. The zest of holding leadership-level responsibility, pushing his team to meet sales goals, and juggling the demands of stakeholders invigorated him. He graduated from The Ohio State University with a major in business administration and specialized in finance.

In the 14 years since, he has worked his way up the career ladder. Shawn has held finance and accounting positions in an array of industries, including defense, financial services, entertainment, accounting, retail, publishing, and—most recently—non-profit. His attention to detail and big-picture thinking allowed him to fill leadership roles and take on large-scale projects to the benefit of the organizations for which he worked. Where possible, he improved the benefits and quality of work life for employees. He holds a master's degree in accountancy and is a licensed CPA.

In earning the SI-MBA, Shawn intends to integrate his work with his values. With first-hand experience of the need for change as he saw in Asia, his analytical skills, and his entrepreneurial spirit, Shawn plans to use the vehicle of business and finance to make a meaningful difference in the quality of people's lives around the world.
Danielle Davis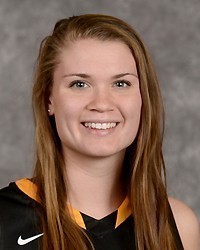 Danielle is a New England native who grew up spending summers in the North East Kingdom of Vermont. She received her undergraduate degree from Colorado College in Colorado Springs, majoring in Economics & Business. While attending Colorado College, Danielle served as captain of the Women's Basketball team and posted over 1,000 career points. Post-undergrad, Danielle moved to Austin, TX where she worked in the Analytics department of the advertising agency: GSD&M. Since then, Danielle has also worked in the Account Leadership department for an assortment of Hilton Hotels brands, and Popeyes Louisiana Kitchen at GSD&M. Through this experience Danielle has gained television, radio, social/digital production experience, as well as creative strategy experience in a client-facing role.
Post SI-MBA, Danielle looks forward to making an immediate impact on companies who are looking to implement sustainable, socially and environmentally conscious business models, and/or starting her own sustainable business in the Green Mountain State.
In her spare time, Danielle enjoys being outside with her dog Maple, drinking local beer and spending time with her nieces and nephews.
Tor Dworshak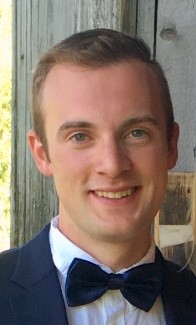 Growing up in Burlington Vermont, Tor brings with him an intrinsic love of all things Vermont. Tor spent his undergrad at the University of Rhode Island, where he studied marketing and French, and competed on the varsity track and field team. Inspired by his time as a Division 1 athlete, Tor co-founded Sprinticity Track Club, an organization dedicated to strengthening the backbone of track and field in Vermont. Through that venture, Tor built a strong background in digital marketing and strategic management, while learning valuable entrepreneurial skills. Tor is excited to take that knowledge and apply it to the larger world around him, with a focus on sustaining the growth of local agriculture.
Estaban Echeverria Fernandez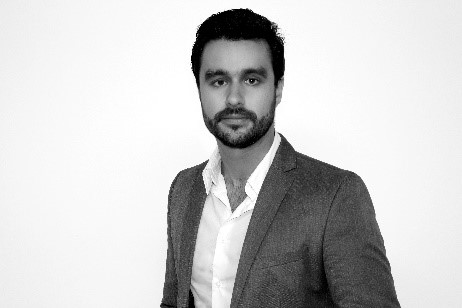 Esteban, born and raised in San José, Costa Rica, came back to his native country after living for six years in the United States and obtaining BSc. and MSc. degrees in Mechanical Engineering from the University of Maryland at College Park.
Upon Esteban's return, he obtained a position at Ad Astra Rocket Company Costa Rica, as a Project Mechanical Engineer for its renewable energy and environmental services division. During this period, he has gained experience in the design, implementation, and maintenance of hydrogen and fuel cell energy technologies. He was also part of the team that developed and operated the first hydrogen service station for fuel cell vehicles in Central America.
The company's core principles and beliefs, being led by the visionary Costa Rican astronaut and NASA hall of hamer Dr. Franklin Chang-Diaz, were quickly grasped by Esteban. The team's main objectives of contributing to the country's capability of developing hydrogen as an alternative renewable fuel, and develop high tech jobs in Guanacaste, the north pacific region of the country, inspired him to contribute beyond.
After involving in the company's business development department and taking initiative in various large scale hydrogen production projects, where most of them did not flourish, he understood that it takes more than just engineering knowledge and a vision towards a more sustainable world to make these type of projects work. All these experiences have inspired him to find another route to further contribute to the development of sustainable technologies in Costa Rica and the Central American Region.
While attending the Sustainable Innovation MBA program, Esteban plans to explore the current policy and market mechanisms that have been successfully established in other countries and regions, acquire the necessary soft skills required to motivate decision makers, and further develop his research skills to analyze new technologies and the feasibility of implementing them in real projects.
As a nature enthusiast, Esteban spends his free time enjoying outdoor activities such as landscape photography, surfing, and hiking. In the future, he plans to be an entrepreneurial leader, starting a green business incubator or consulting firm or working in an existing one that shares his vision.
Elissa Eggers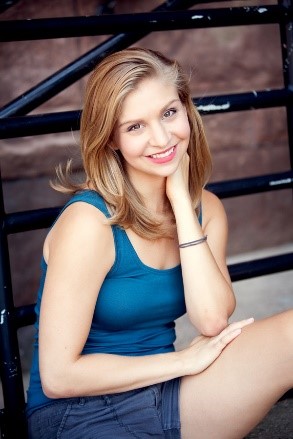 Elissa is a Connecticut native who received her undergraduate degree in Art History and Dance from Washington University in St. Louis. After graduating, Elissa attended the Ailey School in NYC before embarking on her professional dance career.
Afterwards, Elissa began working for Lululemon where she channeled her natural curiosity and knack for visual storytelling into management and visual merchandising roles. While there, Elissa continued to explore her interests in sustainable business practices, particularly in relation to the fashion industry. After school, Elissa plans to return to the retail industry armed with the tools and know-how to support brands in making more conscious choices, and telling their stories in a way that is engaging and impactful.
She is thrilled to be part of SI-MBA's 2019 cohort as she knows it will provide her with the skill sets needed to instigate positive change in the world through business.
Adam Figueiredo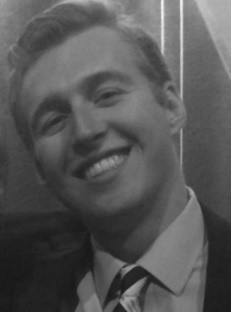 Adam has a background in anthropology and is drawn to the program because of its entrepreneurial development. One of his earlier and most gratifying work experiences was founding a taxi service as a junior in high school.
More recent employment includes marketing for a music network in Los Angeles, teaching abroad in Phang-Nga, Thailand; leading digital communication for a cannabis investment start-up in Boston; and the most sophisticated environment had him researching, analyzing, and drafting reports for the founder of a management consulting firm in Detroit.
Ryan Forman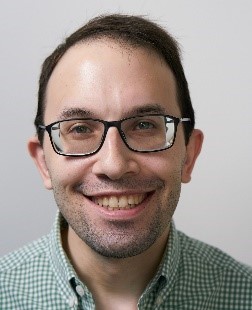 Ryan grew up in Marietta, GA and graduated from the Georgia Institute of Technology with a BS in Public Policy and a minor in International Affairs. Within this program, he completed a concentration in energy and environmental policy. Additionally, he graduated from Georgia State University with a Master of Public Policy degree. In the time since graduating with these degrees, he has worked mainly in the education field. He supported the State of Georgia with budgeting and finance, and most recently, he was supporting charter schools in Washington, DC with budgeting, finance, and accounting programs.
Ryan chose the SI-MBA program to be able to apply his previous experiences to help expand renewable energy in the US. He is excited to be a part of this program and eager to use the tools he learns to help companies go green.
Emily Foster
Emily grew up in south east New Hampshire and has spent the last 10 years living in Washington, DC. She graduated from the George Washington University with a BA in International Development and a minor in Economics. Her interest in sustainability grew during a semester abroad, studying social justice and sustainable development in Fortaleza, Brazil.
Her undergraduate studies led to a job at DAI Global, an international development company and United States Agency for International Development (USAID) contractor based in Bethesda, Maryland where she held positions in new business, project management, and operations. During her 6 year tenure at DAI, Emily supported projects in East and West Africa, managed USAID proposal efforts for new business in South East Asia, and was a founding member of a new company business unit that provides local content, supply chain, and corporate social investment services for private sector clients operating in emerging markets. Most recently, Emily managed operations for a $95M USAID project focused on leveraging private capital to drive inclusive growth in emerging markets. While Emily enjoyed her time working in international development, she wanted to address the same global challenges from a different angle and engage the private sector directly to create shared value.
She is looking forward to return to her New England roots and to join the SI-MBA cohort. She is especially excited to build core skills in a sustainability context and learn innovative approaches to drive business to become a force for positive environmental and social impact. In her spare time, Emily enjoys hiking, running, travels of any sort, and spending time with family and friends.
Jason Gallet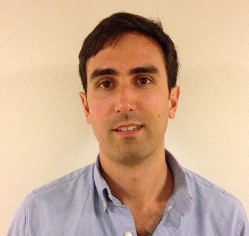 Jason was born and raised in California. He moved to the east coast and obtained an undergraduate degree in anthropology. Jason then worked for a time in the travel and tourism industry, and subsequently served as a Peace Corps volunteer in Albania, completing projects in the health-education sector. Most recently Jason worked for a digital-media B Corporation, helping nonprofit organizations and mission-based brands to achieve their advocacy and growth goals.
Jason has called Vermont home since 2017. In his free time he enjoys being outside with his wife and dog, reading, and eating. Jason has diverse interests, and sees potential careers in agriculture, consulting, or starting his own business.
Houston Gilbreath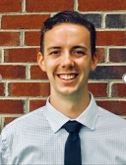 Houston was born in raised in Durham, North Carolina. His passions include basketball, literature, rock climbing, snowboarding, and running. Houston graduated from the University of North Carolina at Wilmington in 2016 with a Bachelors of Arts in literary studies. After graduation, he moved back to Durham to work for Recreational Equipment Incorporated (REI) as a field instructor teaching classes centered around recreational activities such as paddle boarding, backpacking, and mountain biking. During his time with REI, Houston came to admire the way that REI conducts itself as a strong business with a positive impact on the community.
Being from the south, Houston is both excited and nervous to experience his first true winter. He is eager to join the SI-MBA program with the intention of building a solid foundation for his own business education, and to learn how he can use his education to contribute to the community.
Joseph Humes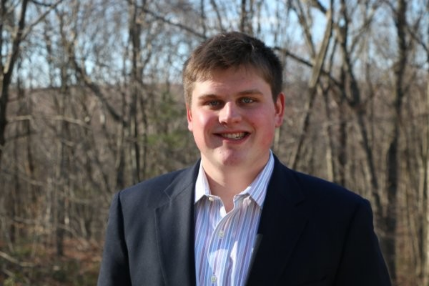 Joseph is a native of Hamden, CT and grew up smashed between two brothers. A lifelong outdoorsman, Joe spent 16 summers attending summer camp in northern Connecticut and became an Eagle Scout in 2010. He received his undergraduate degree in Media Studies, Journalism, and Digital Arts from Saint Michael's College in 2016.
After college, Joe decided to find work in beautiful Burlington, and began working two media jobs in the local area. For the past two years, Joe has worked primarily on the morning production crew at WCAX. Involved in over 500 local broadcasts, Joe experienced all aspects of television production and live news including studio management, audio, newscast directing, and master control operation. Additionally, Joe has served as a Sports Producer for the Northeast Sports Network since 2016, producing hundreds of remote webcasts of high school and collegiate athletic events throughout Vermont.
In addition to a passion for media and journalism, Joe has always had a deep love for sports, music, and the outdoors. An avid disc golfer, baseball fanatic, and ultimate frisbee player, Joe is an active listener to a vast spectrum of music ranging from Funkadelic to Phish to Bruce Springsteen. Joe has called Burlington home since 2016.
Chris Hynes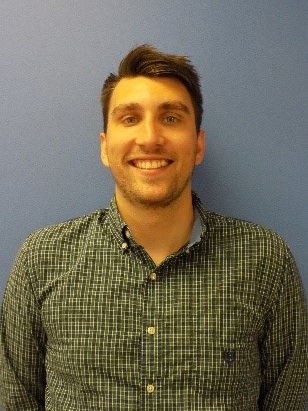 Christopher is originally from a small, coastal, vacation town, Kennebunk Maine. He graduated from Merrimack College, in North Andover MA, with a BS in Business Administration focusing in International Business. During his time at Merrimack he traveled abroad to Bilbao Spain, to study International Business at the Universidad de Duesto for 6 months. Chris also was extremely involved in various organizations throughout the college, especially campus ministry and other service programs. On two occasions, he traveled with a group of students to Arbolito, Ecuador to work and live with an extremely poverty stricken community.
During his undergrad, he started the Merrimack College Love Your Melon Crew, which really boosted his drive and passion into the Social Venture field. Love Your Melon is a company whose mission is to put a hat on every child's head that is battling cancer. His fellow crew members and him went on various occasions, dressed as superheroes to various pediatric oncology units to deliver hats and hang out with the kids. From the success of the Merrimack Love Your Melon Crew, he was offered a Job by Love Your Melon, as the Midwest Regional Manager. Here, he managed 200 crews located all over the Midwest during his senior year.
Once Chris graduated, he entered into a year of service through AmeriCorps VISTA. He became the Program Coordinator for the Emmaus Explorers Children's Program at Emmaus Inc. in Haverhill MA. Emmaus Inc. is a non-profit homeless shelter/transitional assistance program, which focuses on emergency shelter, long term shelter and much more. Along with working at Emmaus, he also was able to be immersed by living in one of Emmaus' Transitional housing facilities. He lived in community with 8 formerly homeless men and 3 other AmeriCorps VISTAs. Chris ran an afterschool and summer program for the children that reside in the Emmaus family homeless shelter. He also provided resources, tutoring, mentoring, family enrichment, and other programing to the children and their families. It was an extremely rewarding experience that once again fueled his passion for utilizing business to help break the poverty cycle.
Through his various experiences at Merrimack College and the immersive AmeriCorps VISTA experience, he is very passionate about working with poverty and homelessness to find key ways to combat the injustice domestically and abroad. Chris is extremely excited to attend UVM's SIMBA program, to gain the knowledge necessary for utilizing business innovation to make a social impact, especially in combating homelessness.
Matt Iacobucci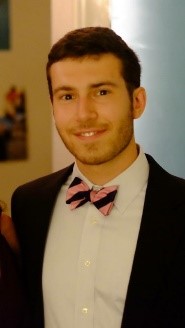 Matt grew up in Ocean, NJ and graduated from UVM's Grossman School of Business in 2016. As an undergraduate, he worked with Seventh Generation in customer strategy and planning as a category management associate in which his sales reporting, analysis, and creative insights helped drive the sales team's strategic objectives and further the company's mission "to inspire a consumer revolution". Following graduation, he joined Advantage Solutions' Accelerated Career Experience program in Anaheim, CA to develop sales skills in the consumer packaged goods industry. Upon completion of his 8-month training, he went on to work as a business development manager in Austin, TX, serving clients in the Natural & Specialty division of the company and working more closely with Whole Foods as a retail partner.
While inspired by his initial CPG industry experience with Seventh Generation, he was disappointed to find that very few other manufacturers were operating with sustainability in mind. His undergraduate studies in sustainable entrepreneurship, ecological economics, and strategic corporate social responsibility had demonstrated to him that the private sector can and should be addressing the global issues of climate change, social justice, and income inequality. Feeling that his ability to influence was stymied in his previous role, he felt the need for a change. He is excited to be returning to UVM for the SIMBA program as he is looking to grow his network with other sustainable business leaders and harness the skills necessary to be an effective change agent.
Matt is passionate about surfing, ocean rescue, rowing, skiing, hiking, music, and conservation. Growing up as a competitive rower and lifeguard on the Jersey Shore, he regards the ocean with a sense of reverence and aspires for his career choices to contribute to its conservation.
Maura Kalil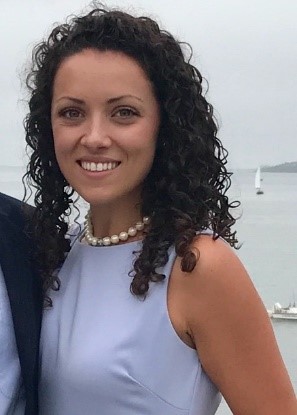 Maura is a New England native and an avid hiker and skier, who has always loved taking advantage of Vermont's offerings. She graduated from the University of New Hampshire with a BS in Economics and a minor in Business Administration. While at UNH, Maura spent a year on the UNH Women's Crew team and attended Semester at Sea, studying in 12 different countries in Northern Europe and Scandinavia. Two of her favorite college courses were Sustainable Communities, taken abroad, and Economic Microfinance, where she originally learned about ESG, the double bottom line, and other ways to incorporate sustainability into business.
Upon graduating, Maura moved to Boston and began working for an institutional high yield bond and credit manager as a Business Development and Client Service associate. During her two years there, she worked closely alongside the ESG team to prepare marketing materials for the launch of a newly formed ESG High Yield strategy. Maura also has consulting experience at a Burlington based investment firm, where she helps execute due diligence questionnaires and requests for proposals for clients, prospect clients, and consultants.
Maura is excited to be a part of UVM's SIMBA program to broaden her knowledge base of ESG and sustainability. She hopes to work in sustainability consulting for companies upon graduating, planting roots in Vermont.
Julie Keck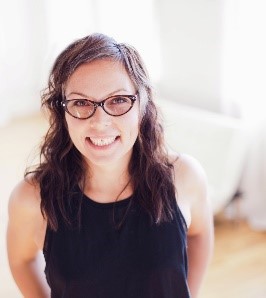 Julie is a Chicago-based writer, filmmaker, and educator. Over the past ten years, she's written, produced, and marketed a variety of films, including two features and over 20 web series. Her most recent project is F*ck Yes, a modern sex ed series focused on improving communication (and sex) between consenting adults.
Julie's first career was in social services, where she served adults with developmental disabilities and learned the importance of effective leadership and engaging staff development. As a filmmaker, Julie put that experience to work to become a strong producer of content focused on stories by marginalized voices, particularly those of queer women. She also quickly harnessed the power of social media and creative marketing. In 2014, Julie co-authored the book Social Media Charm School and taught a class of the same name at film festivals across the country. Eventually Julie assumed the role of Head of Education and Outreach at Seed&Spark, a tech start-up focused on helping independent filmmakers with funding and distribution. Julie lead Seed&Spark's education team in teaching hundreds of classes at film festivals and film schools around the country, served as a mentor for Stowe Story Labs and the American Film Institute's Directing Workshops for Women, and, in partnership with Color Farm Media and BLACK&SEXY TV, spearheaded the Keep it Colorful Initiative, which included a tour around the U.S. to share resources with filmmakers of color, during which she hosted events with activist and actress Erika Alexander (Living Single) and Georgia gubernatorial candidate Stacey Adams. Julie's public speaking engagements include appearances at SXSW, Chicago International Film Festival, New Orleans Film Festival, DePaul University, Northwestern University, Chicago Humanities Festival, University of Notre Dame, and more.
Although her career has been varied, what brings Julie fulfillment has always been clear: empowering those often left outside of the mainstream. With her MBA from the Grossman School of Business at the University of Vermont, she aims to lead innovative organizational change in diversity and inclusion at the corporate or governmental level.
Caitlyn Kenney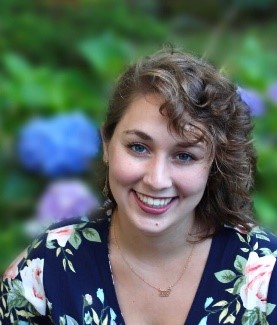 Caitlyn grew up in Dartmouth, MA, and graduated from Boston University with a Bachelors of Fine Arts in Painting. In a broadening exploration of the world, she considered painting subjects and themes such as environmentalism, social justice and the human condition. Business, an essential piece of any artists' repertoire, was also an important area of growth. The combination of these interests and pursuits set her on the path to University of Vermont.
Shortly after graduating, Caitlyn started her first business, Cycle Composting Company, LLC. Compost became a focus as she delved into permaculture, looking for an actionable solution to the environmental challenges within her own community. This green startup was a compost collection route, working with both residences and restaurants alike. Through the process of starting this business, Caitlyn learned a great deal about the interplay between ideals and practical reality, environmentalism and business, as well as working to meet state and local regulatory requirements. After Cycle was up and running, Caitlyn started Chroma Gallery with another artist, using the skills that she had learned starting Cycle to instruct her behavior in this new enterprise.
Through both of these exciting ventures, Caitlyn determined that her path would involve both sustainability and business, and thus the SIMBA program at UVM was the perfect fit.
Though business is the next stage in her career, Caitlyn still paints avidly. Through nature walks and hiking, she experiences the nature that she works so hard to protect with her environmental pursuits.
Emily Klein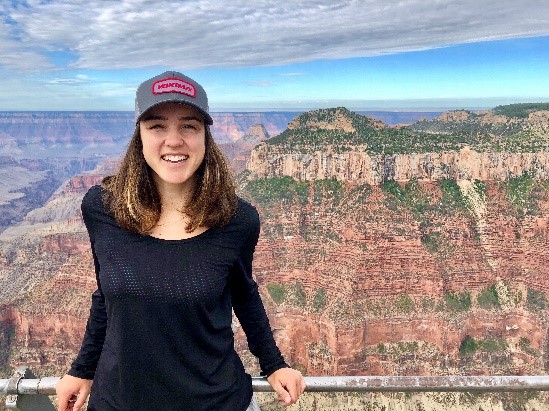 Originally from the San Francisco Bay Area, Emily has planted roots in New England and is thrilled to have the opportunity to study and play in Burlington. She first ventured out to the East Coast to attend Brown University, where she studied economics and played varsity water polo, spending summer breaks working as an international backpacking guide for American high-school students.
Emily brings small business experience from nonprofit and for-profit companies in the outdoor industry. She has held roles in social media marketing at an online startup aimed at simplifying the experience of booking campsites; business development at a sports non-profit; and sales at an active travel company.
Emily looks forward to engaging with economically and socially sustainable business models, harnessing the power of private business in shaping today's society. She is passionate about finding ways to get people outside, focusing on new ventures aimed at increasing opportunities for women in wild places.
When not in the classroom, you can find her hiking with her pup, practicing yoga, creating jewelry, or exploring her new home state on two wheels.
Cyril Kupersmith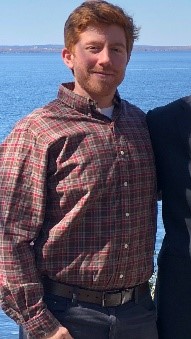 Cy was Born in Burlington, VT and graduated from Ohio Wesleyan University with a B.A. in Economics and a minor in Spanish in 2012. Cy spent two semesters abroad during college: One in Salamanca, Spain, taking courses at the University of Salamanca, traveling, and living with a Spanish family. The other was in Philadelphia, PA working full-time as an investment banking analyst intern.
After traveling for several months post-graduation he found work in Vermont within financial advisory. In late 2014 he transitioned into working in Vermont agriculture and has since worked in dairy, beef, hop, vegetable, and maple syrup production. Cy believes the SI-MBA program will give him the tools to expand upon his economic, finance, and agricultural background to work towards advancing sustainable practices in large agribusiness. Free time is spent hiking, camping, playing hockey, stretching, listening to podcasts, and making breakfast.
Jeffrey Lue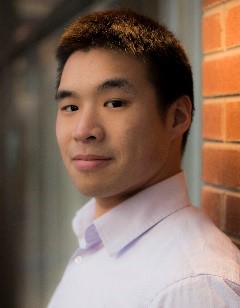 Hailing from the Washington D.C. area, Jeff graduated from the University of Maryland in 2011 with BS degrees in Operations Management and Finance. As his capstone project for a three year honors program focused on process improvement, Jeff and his team provided cost saving and sustainable solutions for a local horseradish company. He was also a member of a four-year research project that developed a competitive solution for small businesses.

Upon graduation, Jeff joined Accenture in 2012 as a management consultant. During his six-year tenure with the company, he worked with several clients on a variety of projects ranging from enhancement valuations to change management. Looking forward to pivot into the sustainability industry, Jeff is excited to begin the next phase in his career at the SI-MBA program at UVM. He looks forward to collaborating with like-minded individuals determined to change the world.

Jeff moved to Vermont in 2016 and has fallen in love with the Green Mountain State. He is an avid DC sports fan and likes to swim, snowboard, woodwork, and hopes to hike the Long Trail upon graduation.
Shea Mahoney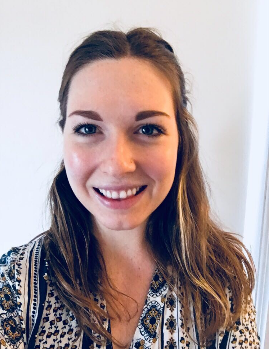 A native Vermonter, Shea joins the Sustainable Innovation MBA after graduating cum laude from UVM with her BS in Community and International Development this spring.
While in undergrad at UVM Shea spent half a year in Southern Mexico as part of a self-designed study abroad program. During her time there she focused on improving her Spanish language skills, and looking at how community entrepreneurship and access to digital literacy can be implemented to help improve economic vitality in rural communities of the Global South.
Shea is excited to return to her Alma Mater as a member of the 2018-19 SI-MBA cohort, and looks forward to gaining new insights and skills that may be put to use in creating community-driven business solutions both at home in Vermont and abroad.
Andrew Mallory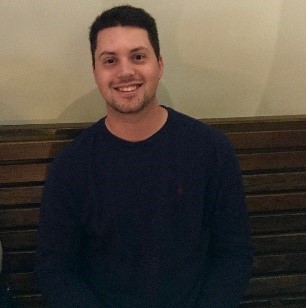 Andrew grew up locally in South Burlington, VT. He graduated from the University of Vermont in 2016 with a B.S. in Community Entrepreneurship and a minor in Political Science. His undergraduate studies paved the way for creating a strong passion and interest in sustainable business. While at UVM, Andrew created several business and marketing plans which dove into the relationship between sustainability and business profitability. Through his political science coursework, he became very intrigued by local and national politics and how public policy shapes how certain businesses are run.
After college, Andrew worked as a Financial Advisor at Baystate Financial in Colchester, VT. He successfully passed his Series 7 and 63 Securities and State Law examinations, which enabled him to work with individuals and families to help manage their financial lives. Through Andrew's work in finance and heavy emphasis on creating great relationships with people, he was encouraged to go back to school and obtain an MBA. He is very excited to return to UVM to learn more about sustainable business practices and all that the SI-MBA program has to offer.
In his free time Andrew likes to be very active, including playing sports and being out on beautiful Lake Champlain.
Bharagavi Mantravadi
Bharagavi graduated in Bachelor of Technology from Jawaharlal Nehru Technological University in India. She has worked as a Business Analyst/Quality Assurance Analyst in several projects in IT industry in US. With the experience of analyzing business requirements and converting them into Technical specifications, she was looking for a MBA program for my career progression.
Sustainability was something which Bharagavi always believed and loved to practice in my every deed. She was thrilled to learn about the program and is excited to be a part of it. As a consumer, she always wondered why sustainable products have to be expensive, and would love to find more ways to make them more affordable.
Bharagavi moved to Vermont four years ago and enjoyed every season here. She lives with her husband and her two boys. She loves to play chess, cook and listen to Indian classical music.
Lauren Masters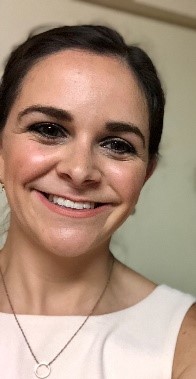 Lauren is from Warren, Vermont but spent over ten years living in Harvard, Massachusetts. She recently graduated from The University
of Vermont with a BS in Parks, Recreation and Tourism from the Rubenstein School of Environmental and Natural Resources and a minor in Business Administration and Dance. During her time at UVM she discovered a passion for hospitality while working at The Inn at the Round Barn Farm.
Lauren's love for hospitality in conjunction with The Rubenstein and Grossman School of Business is what led her to pursue the Sustainable Innovation MBA. She wants to be at the forefront of change to a more sustainable industry. Lauren feels the hospitality industry relies so heavily upon the environment, that it is time we start making ecotourism more widespread and economically feasible. She is excited to be joining this program so she can make my dream a reality and merge sustainability and hospitality.
When Lauren is not at school or working she loves to be outdoors, no matter the season. She is an avid skier as she grew up in the mountains and also loves to ride her bike during the warmer months.
Cameron McMahon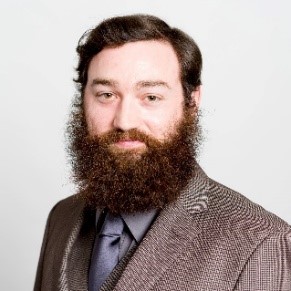 Cameron has a diverse background working in a variety of fields from construction to hospitality and served 4 years active duty in the US Marine Corps infantry, deploying twice. After leaving the Marine Corps Cameron began attending the Yestermorrow Design/Build School in Waitsfield VT where he completed the 3 certificate programs offered by the school in ecological design, natural building, and woodworking. Realizing a need to better understand larger scale issues, Cameron began studying at Columbia University where he graduated Cum Laude with a BA in sustainable development. Cameron has also served on the board of the VT chapter of the Farmer Veteran Coalition for the past three years and enjoys the mission of this nonprofit which helps get veterans into sustainable agriculture. While at Columbia, Cameron helped with the creation of a free online tool to support student veterans across the country.
Cameron's long term plan is the development of a farm using regenerative agricultural methods and hosting a number of educational and agritourism elements on site. Cameron is currently in the process of securing 230 acres in Monkton VT and starting this farm, Green Man Acres. As Cameron has continued to learn about the challenges facing the world he has felt an increasing sense of urgency to have as much positive impact as possible and believes that business is the largest lever with which to accomplish this. The SI-MBA program offers the right fit of being back in his home of VT, with a curriculum in line with this idea of driving sustainable business forward. When Cameron is not studying for classes he enjoys reading about a wide range of topics, working with his hands and spending time outdoors with his dog Freyja.
Steve Micetic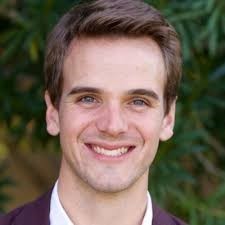 Prior to entering the SI-MBA program, Steven spent over a decade leading collaborations between government, private sector, and nonprofit leadership focused on designing and executing solutions to national and global social challenges. Steven has witnessed the private sector's unique ability to generate sustainable and scalable social good and believes that the next generation of change makers will be found at the nexus of markets and society.
Previously, Steven served as a Fulbright Fellow in Bangladesh where he helped the world's largest NGO, BRAC, launch the Institute of Governance and Development. At IGD, Steven partnered with government leadership to identify drivers of systemic corruption and develop a strategy to address them. He later joined the Clinton Foundation's global health effort, the Clinton Health Access Initiative, where he served as the Deputy Country Director of the Rwanda Office and Associate Director of Diagnostics. Steven and his teams launched digital solutions to health systems and health financing challenges, advised governments on the mobilization and allocation of international funding for HIV, TB, and Malaria, and worked to align incentives between large healthcare commodity manufacturers and emerging country governments. Through his experience managing multicultural teams with members based around the world, Steven recognizes the importance diverse teams empowered to promote differing perspectives. From this background, Steven strives to facilitate a culture where asking good questions is prioritized over having all of the answers.
Steven has served on the board of CHABHA, an NGO serving children affected by HIV in eastern Africa, and lectured at universities. He holds a BS in Finance from Azusa Pacific University where he graduated with Honors and was awarded outstanding student of the School of Business and Management.
Outside of work, Steven enjoys all things outdoors including: cookouts, cycling, trekking, sailing, freediving, snowboarding, and cross country skiing with his partner and dog.
Meg Nadeau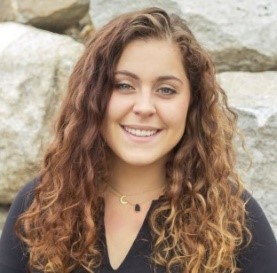 Meg has lived in Maine her whole life where she grew up camping, fishing, and playing sports. Her upbringing sparked her passion for hiking and influenced her competitive spirit. It also gave her an appreciation for the earth.
She graduated from Saint Joseph's College of Maine in 2018 with a B.S. in Business Administration and Sports Management. While receiving her undergraduate degree, Meg interned at Gorham Savings Bank where she researched and reported on the demographic trends in southern Maine. She then accepted a part-time position at the bank where she worked until she graduated. She currently works at Colby College in the Human Resources department.
Meg also lived in Granada, Spain, while interning at a local charity, Las Caritas, where she helped underprivileged youth through sports and volunteered at the soup kitchen. She participated in Spring Break Workfest where she helped rebuild struggling communities in New Mexico. She also took a short trip with the Honor's Program to Ireland and Iceland. These travels inspired her to lead a more sustainable lifestyle and made her want to help communities do the same.
Meg is eager to start the SI-MBA program where she will continue to learn how to have a positive impact on community through business. She has future plans of starting her own sustainable business or assisting businesses that are trying to become more environmentally and socially conscious.
Noelle Nyirenda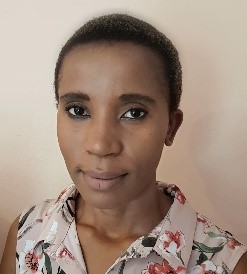 Zambian born, and New York educated, Noelle has a Bachelor's degree in Mechanical engineering and a Masters in Energy management from the New York Institute of Technology. During her time in New York she interned for the utility company National Grid, and enjoyed taking part in sustainable and energy efficient building design projects.
Her work has varied greatly, from working in consulting as the Project Mechanical engineer for the largest mixed use development in Zambia, to being the project engineer for a Taiwanese machinery company that sells web presses and printing equipment in over six countries around the world. Noelle has also worked in construction, project managing the construction of housing units and as the subcontractor for Mechanical and electrical works for a major super market chain and HT power contractor.
More recently, Noelle run her own business supplying and installing solar equipment for homes in her home country of Zambia. Her entrepreneurial spirit comes from her mother who had taken her on business trips since she was 14 years old.
Noelle's family is also where she got her love of travel and discovering the world. She has been to over 12 different countries on 4 continents. Her dream is to set foot on every continent at least once. Noelle sees business as an opportunity to fill the gap in development left by government policy and as a means to improving the lives of people it serves. She prides herself in her ability to see opportunities to make money where many others do not.
Andrew Oliveri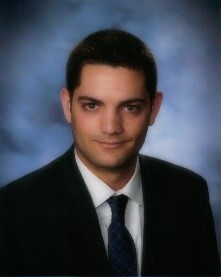 Andrew was raised along with his three brothers in Glastonbury, Connecticut. He graduated with a B.A. in Economics and Finance from Wheaton College where he was a member of the Varsity Swimming program. After completing his studies, Andrew spent three years at UBS Financial Services as part of a team administering equity compensation to executives of Fortune 500 companies in the New England area. Since moving to Vermont in 2015, Andrew has worked with his family's commercial real estate business, primarily focusing on medical space.
A devoted sport fisherman and conservationist, Andrew spends his free time plying New England's inshore and offshore waters pursuing gamefish from Striped Bass to Bluefin Tuna. Years on the water have morphed into a passion for promoting fisheries management that is clean, sustainable, and respects the fish above all else. Off the water, he enjoys golf, hiking, backcountry skiing, and his beagle named Boomer.
Andre Paul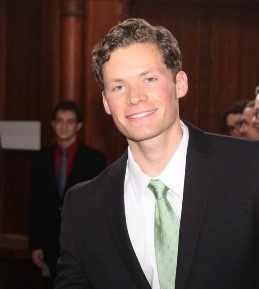 Andre is a Winooski native who completed his undergraduate program in Business Administration at UVM in 2017, graduating Summa Cum Laude with a theme in Sustainable Business and a minor in English Literature.
He has spent the last year working in various roles for local courier Priority Express, enabling him to explore the beauty of rural Vermont while sorting himself out through deep introspection and the development of personal values. Andre took full advantage of the revolution in podcasting, and during a single week, could indulge his curiosity with over 20 hours of psychology lectures. In this same period, he has also read over 30 books, in the categories of neuroscience, psychology, moral philosophy, biography, and sustainable business. For those interested in sustainable business and self-development, he most recommends Good Business by Mihaly Csikszentmihalyi, Modern Man in Search of a Soul by Carl Jung, Extreme Ownership by Jocko Willink and Leif Babin, and Meditations by Marcus Aurelius.
William Rivellini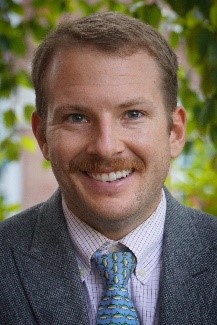 Billy, originally from Great Falls, Virginia, graduated from Colgate University in 2013 with a B.A. in Natural Science with a concentration in marine and freshwater sciences. He was also a member of the Colgate hockey team. Upon graduating, Billy worked as a fly fishing guide at The Delaware River Club where he gained his love for educating others about the outdoors and protecting our natural resources.
Over the past four years, Billy has been working in education as a middle school science teacher and ice hockey coach, most recently, at Cardigan Mountain School in Canaan, NH. Even though working with middle school boys has been an enjoyable experience for Billy, his drive to have a larger impact on the environment steered him to the SI-MBA program. In addition, this change in career path stemmed from his summer experience in Alaska, working in the commercial Salmon industry. Billy hopes to work with companies to help them function in a more sustainable manner and minimize their overall impact on the environment.
Maggie Robinson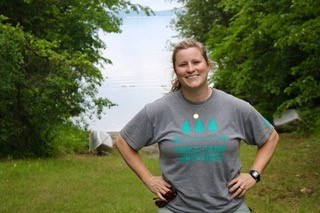 Originally from Iowa, Maggie started her ventures to the Northeast working for a Summer camp in Upstate New York, where she found her true passion working in the camping industry. After finishing her undergrad of Park and Recreation Management at Northwest Missouri State University, she chased summers between New York and New Zealand growing her experience program development, staff management, and youth development.
Moving to Burlington in 2016 Maggie worked for the Greater Burlington YMCA as a Camp Director and Afterschool Director, where she found herself working in a dream atmosphere but wanting more knowledge, specifically on business administration, marketing strategies, and sustainable operations.
Although hard to leave her colleagues, she's realized that her heart is truly working for non-profits. She is excited to join the SI-MBA program to gain knowledge to be used for future camp endeavors and working for non-profits.
In her free time, you can find Maggie hiking, gardening, skiing, playing rugby or relaxing lakeside, typically with her 2 dogs, Oliver & Chaco, in tow.
Meryl Schneider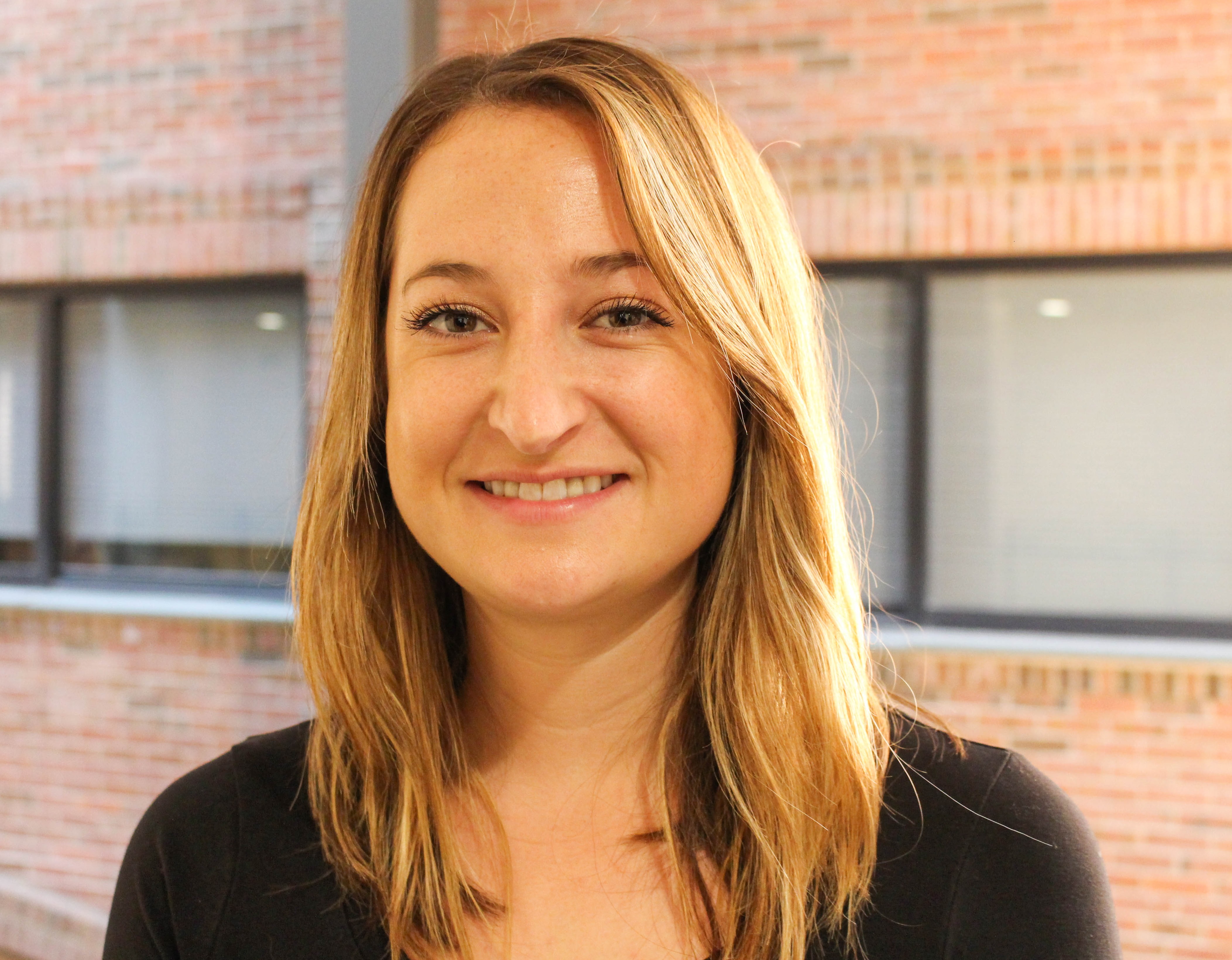 Meryl is a graduate of the University of Massachusetts Amherst where she studied Political Science and Legal Studies. Shortly after college, she began working at a leading environmental law firm in Boston. Meryl became deeply immersed in the firm's work with the Mass Save Collaborative, a nationally recognized energy efficiency program comprised of natural gas and utility companies. She worked on statewide energy projects with a range of industry professionals such as the Department of Public Utilities, the Attorney General's office, and grassroots organizations.
Meryl joins SI-MBA straight out of Boston where she most recently worked at The Boston Beer Company in their Legal Department. While at Boston Beer, she had the opportunity to work closely with the company's national philanthropic program, Samuel Adams Brewing the American Dream. Because of this work, Meryl has developed a strong interest in corporate social responsibility after observing the short-term benefits of supporting non-profits and entrepreneurs. Meryl is passionate about becoming the person within an organization who assesses strategy, development, and implementation through a social and environmentally sustainable lens.
A native Vermonter, Meryl is thrilled to be coming back to the Green Mountain State! Fun fact: Meryl is a Massachusetts notary. In her spare time Meryl loves to: go hiking, see live music, and eat hummus. She looks forward to spending the winter in Vermont where she can get back on the slopes.
Alyssa Schuetz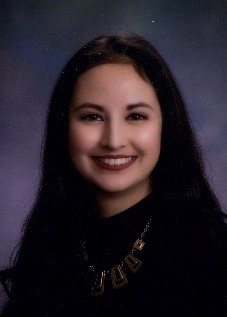 Alyssa is originally from the beautiful Great Lake State of Michigan. She recently completed her undergraduate degree at Drexel University located in Philadelphia, Pennsylvania. Alyssa graduated summa cum laude with a B.S. in Design & Merchandising and a Certificate in Writing & Publishing. Outside of classes, Alyssa has held leadership positions in numerous activities, such as coordinating alumni relations, serving on student advisory boards, and participating in fundraising efforts for Special Olympics. In addition, she spent this past year serving as Editor for Drexel's D&M Magazine alongside her directorship with the Drexel Fashion Show at URBN Outfitters headquarters.
In pursuing her passion of travel, Alyssa was able to open her mind on a global scale. This newfound sense of connectedness brought to light the social and human crises that were being ignored across continents, especially those that were directly tied to her area of interest in the fashion/textile industries. While working as an assistant merchant for Boathouse Sports Inc., Alyssa worked with the product development team to create uniforms for both the US Olympic Rowing and Olympic Luge teams, amongst other company functions. Seeing the production process from start to finish inspired her to join the SI-MBA program where she hopes to learn everything needed to combine her mind for business, passion for fashion, and sustainable love for our planet.
Peter Seltzer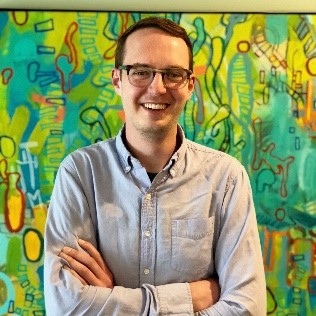 Pete is a lifelong native of Philadelphia, PA. He grew up in the suburbs and attended Saint Joseph's University, where he majored in Accounting. In his nine years as an accountant and CPA, Pete has worked in a variety of different roles. He spent four years as an auditor for both a national and Big Four accounting firm and has worked at both a large multi-national manufacturing company and a mid-sized non-profit. Pete's curiosity and skepticism led him to auditing, his passion for sustainability led him to a company with a robust sustainability plan, and his desire to make an impact with his work led him to non-profits. In addition to his work as a CPA, Pete co-founded and serves as the board Treasurer for a small non-profit organization that supports a group of former street children in Nairobi, Kenya.

Pete strongly believes that the future of business is one that combines the social missions of non-profits with the economic stability of for-profit organizations. He is excited to join the SI-MBA program to broaden his education beyond finance so he can better help businesses become catalysts for solving the world's biggest problems.

With his free time Pete enjoys listening to music, attending concerts, hiking, camping, and making homemade pickles and pizza. While he loves the city of Philadelphia, he is excited to make Burlington his new home.
Travis Smith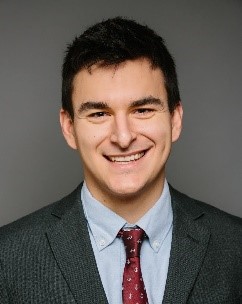 Travis grew up in Sequim, Washington and graduated from Willamette University in 2013 with degrees in environmental science and politics.
After a brief but quintessentially millennial post-undergrad flounder, Travis found his way north to Anchorage, Alaska as a campaign manager for a Democratic congressional candidate, then continued in political work as the communications director for the Alaska Democratic Party. Travis left politics in 2015 when he was hired as Anchorage's Recycling Coordinator under the leadership of progressive mayor Ethan Berkowitz.
As Recycling Coordinator Travis launched Anchorage Community Compost, the municipality's first organic recycling operation in over a decade. What started as a pilot program with 250 participants has now expanded citywide and led to the development of an organics curbside collection system.
Travis recently left Anchorage to explore Asia with his partner, traveling nine months which included six months teaching English in Luang Prabang, Laos. Traveling opened Travis's eyes to the immense amount of opportunity and human ingenuity in the world. He walked away from this experience with a sense that we're all in this together, and that there is no country or person too small to truly affect change.
Travis is excited to start a new journey at the University of Vermont. The core values of the Sustainability and Innovation MBA will help Travis learn to enact change through equitable, sustainable, and innovative ideas.
Alyssa Stankiewicz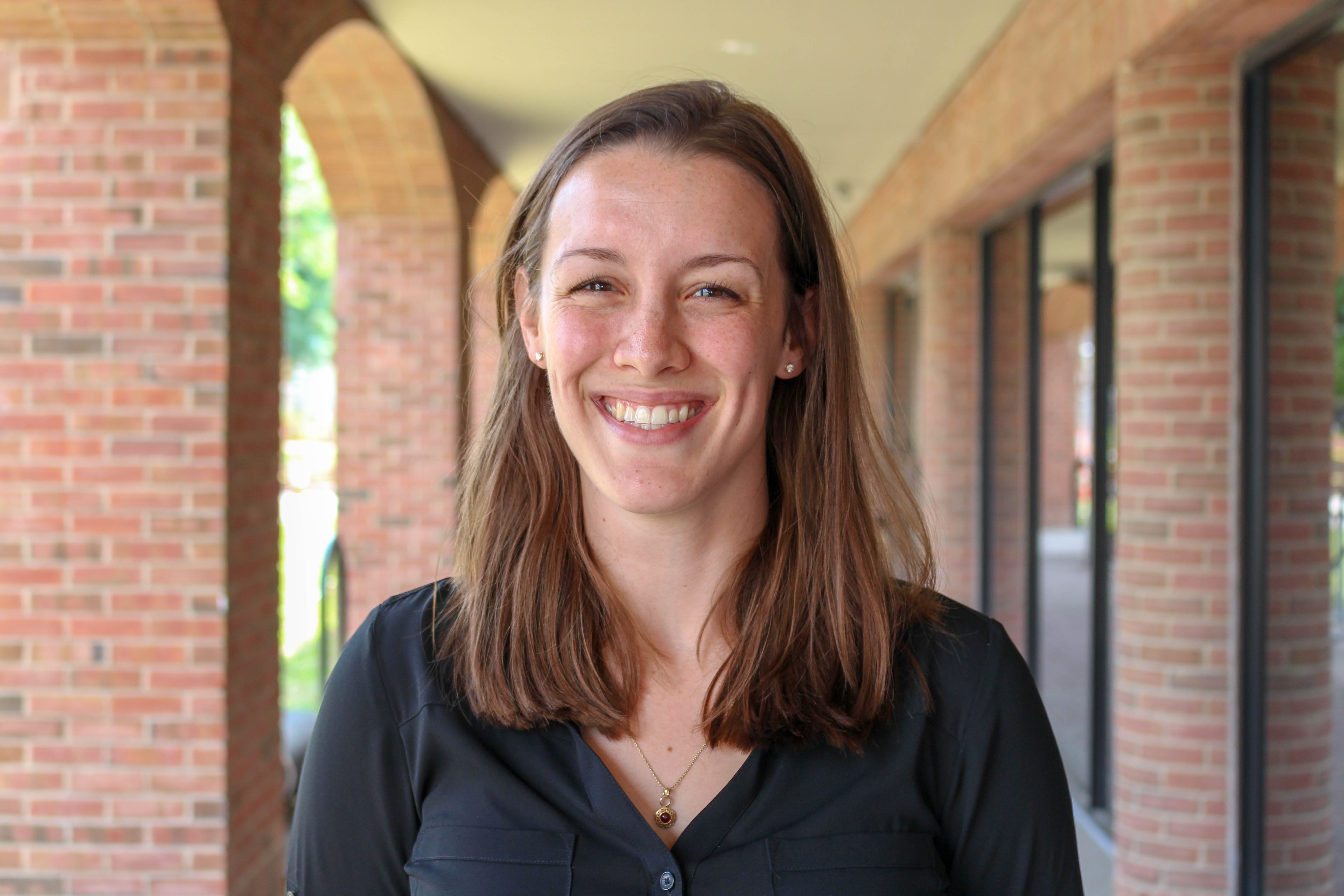 Alyssa was raised in southern Pennsylvania, where her main interests were foreign languages and cheerleading. After her sophomore year, she traveled to Vermont to spend a summer with her older sister, and she took a job housekeeping and slicing pizza at American Flatbread in Waitsfield. At the end of the summer, she decided to finish high school in Vermont, and she started and coached a cheerleading squad at her new school. Alyssa continued working at American Flatbread through high school and college, returning home on breaks from Earlham College in Indiana.
While at college, she and three other friends started a student-run coffee cooperative called Rose City to help fund the school's sustainable agriculture program in addition to other student groups. Alyssa developed an interest in business planning, management, and free coffee, all of which are still powerful motivators in her life.
After completing her double major in Spanish and Linguistics, she came home to work at American Flatbread and learn more about George's business model and ethics. After a year of working full time, she was offered the Restaurant Manager position. Alyssa managed the restaurant for two years where she instituted new training procedures, streamlined the system at the oven, and modified the reservation system to be more customer-friendly. Eventually, Alyssa decided that she wanted to pursue a formal education in balancing social, fiscal, and environmental responsibility, and found the SI-MBA program to be a perfect fit. She looks forward to collaborating on creative projects aimed at shaping the future business world to focus on social progress and environmental sustainability.
Alexa Steiner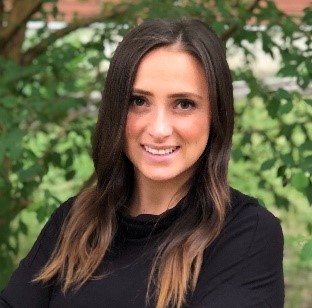 Alexa was born and raised in Edmonton, Alberta, Canada. She graduated with a B.A. in Political Science and Sociology and went on to complete a Diploma in Communications and Public Relations. For the past number of years, she has been working in Communications and Business Strategy for the Sustainable Development Department at the City of Edmonton. Through her work on City building campaigns with the Economic and Environmental Sustainability Branch at the City, she has recognized the opportunities that governments and businesses have to truly impact the future. Alexa is excited to be a part of the SI-MBA program, to be surrounded by creative and inspiring people, and to further her knowledge about sustainability and business.

Alexa volunteers during her spare time and has been running a sports & arts non-profit program for local youth for the last five years. Although sad to give that up, she is excited for a new adventure in a new (slightly warmer) country and to explore all the outdoor activities, food, music, and fun the Northeast has to offer.
Henry Vogt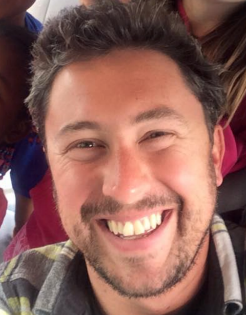 Henry graduated cum laude from the University of Colorado with a BA in Environmental Studies and began working as a full-time Director for an adventure travel and outdoor education business in Boulder, Colorado. For over five years working full-time and 10 years leading trips, he was able to experience how a business can thrive through hard work, dedication to sustainable practices, cooperation and new partnerships. He managed over 60 employees, worked on designing and improving website and marketing material, developed new itineraries and curriculum, cultivated environmental business partnerships, and worked hard to improve the efficiency of operations within the company. Henry is thrilled to join the Sustainable Innovation MBA program at UVM, and is eager to create impact and continue to explore business from a "values" rather than solely monetary perspective. His interests lie in sustainability and business in the outdoor industry, and he hopes to start or become employed by an organization that is ethically sound, while on the cutting edge of business practices and innovation. Henry truly believes there is a new paradigm emerging where business, social change and sustainability are intersecting to create an incredible impact on society, locally and globally.