DYLAN BROWN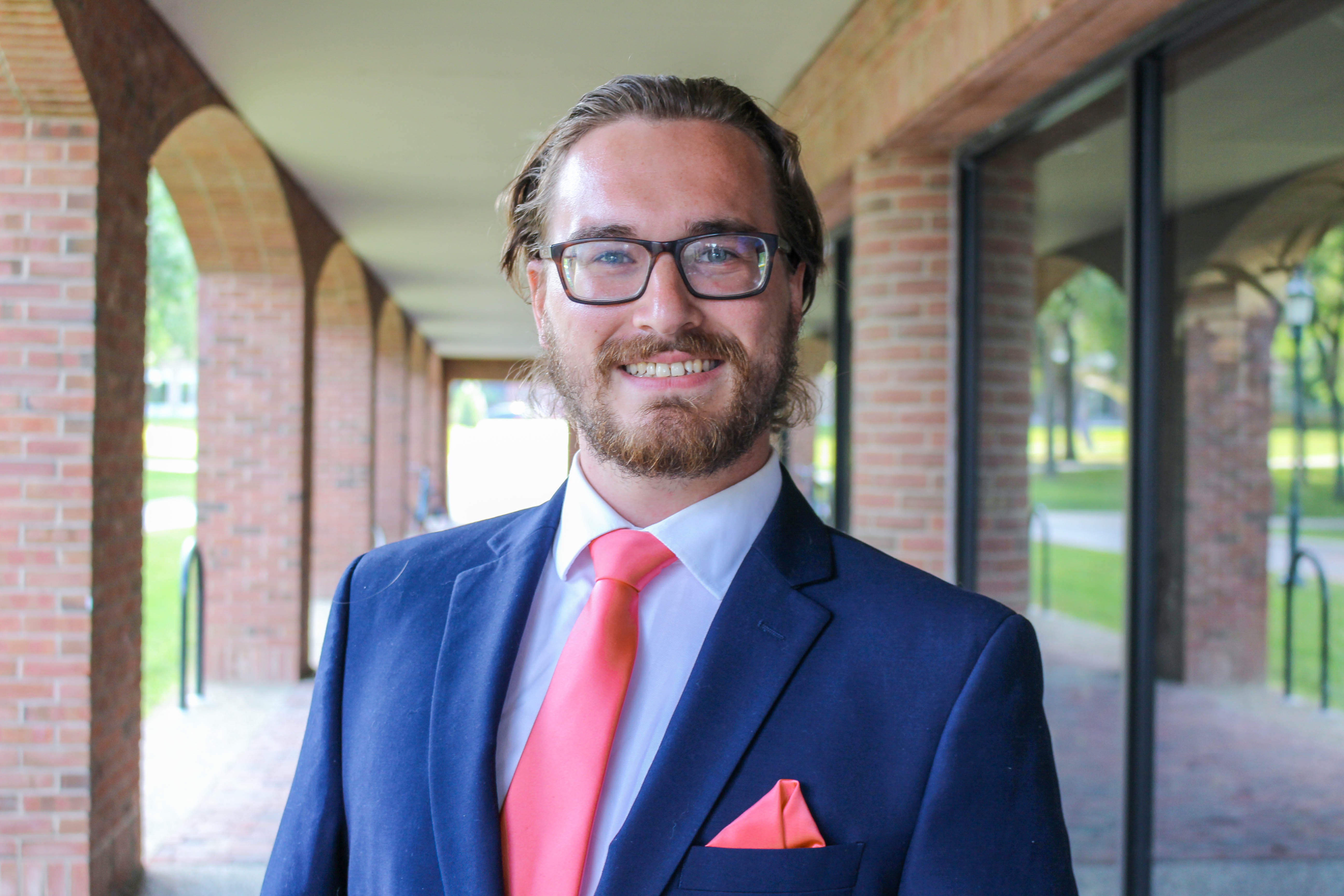 "The thing the ecologically illiterate don't realise about an ecosystem is that it's a system. A system! A system maintains a certain fluid stability that can be destroyed by a misstep in just one niche. A system has order, flowing from point to point. If something dams that flow, order collapses. The untrained might miss that collapse until it was too late. That's why the highest function of ecology is the understanding of consequences."― Frank Herbert
Dylan Brown (he/him/his) joins the SIMBA program after 4 years in the field servicing medical equipment at hospitals across New England. A native New Hampsharian, Dylan has a love for all things nature and natural, and hopes to bring this love to a tangible reality in the wide world of business and economics while learning about sustainability in a formal setting and meeting other like minded folk along the way.
Dylan enjoys hiking, skiing, swimming, reading, writing, and playing guitar. This upcoming year will be a whirlwind of activities and learning, and he is excited to get rolling.
He holds a BS in Biomedical Engineering from CWRU with minors in Mechanical Engineering and Music.
AMELIA CLARK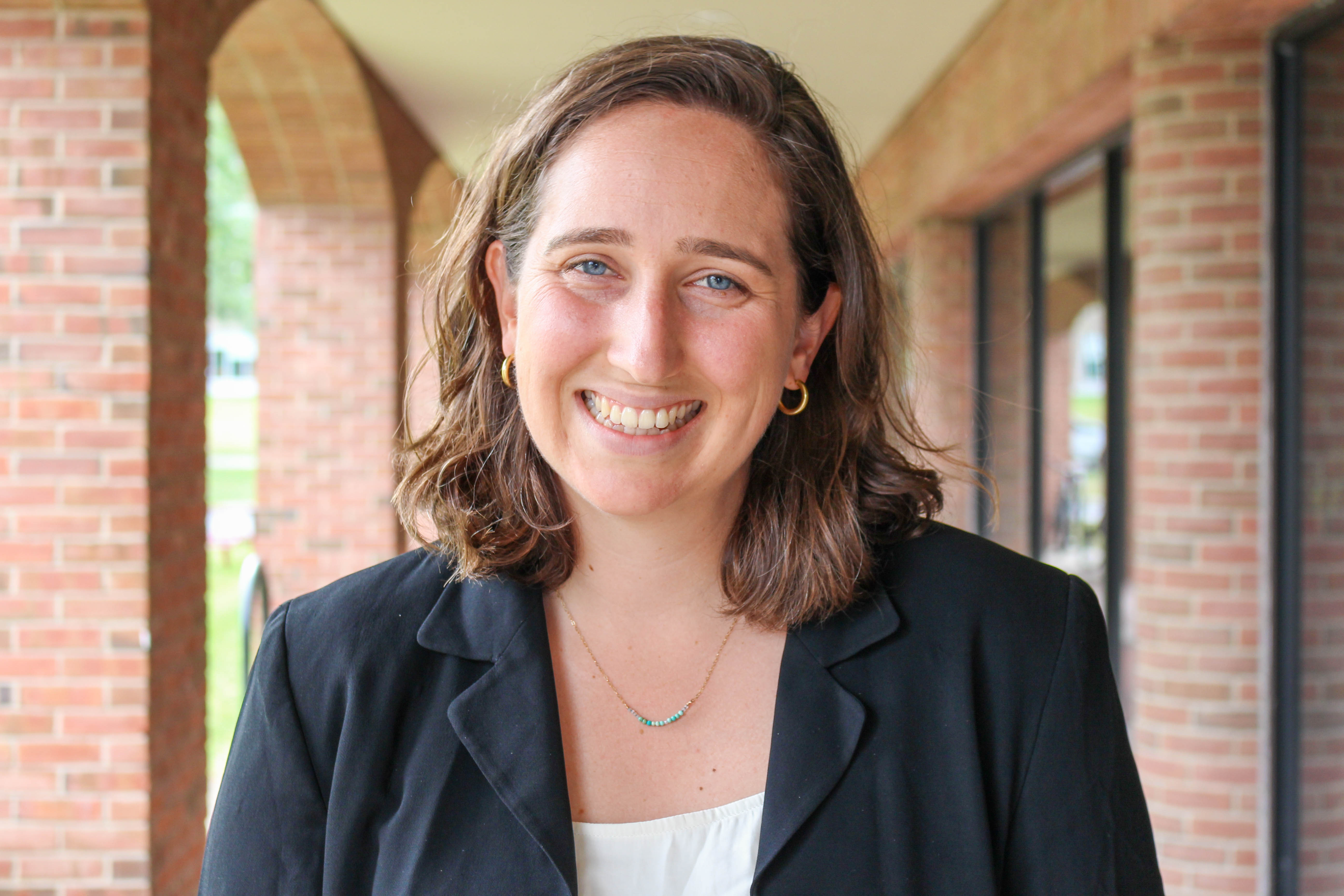 "Innovative, sustainable, and equitable solutions are critically necessary in every sector and at every level in today's world. I am excited to combine my nonprofit and partnerships expertise with the SI-MBA's business toolkit to become well-equipped to create meaningful impact towards a more sustainable future."    
Amelia comes to the SI-MBA program after more than four years in the nonprofit space supporting governments, donors, multilateral organizations and civil society actors to advance the health and autonomy of women and communities. Following a year teaching English in France, she moved to DC to join Population Council where she supported global teams with financial and project management. She then joined the United Nations Foundation where she worked to cultivate intersectoral partnerships, build systems, and advance decentralization.
    
She is excited to bring her nonprofit and multilateral experience and apply it to the private sector, working to establish more sustainable and equitable business practices by advocating for their economic returns and social value. She is passionate about cooking, social change, the outdoors, and building community.
    
Amelia earned her B.A. from the University of Richmond in Healthcare Studies and French.
LEXI DEMARCO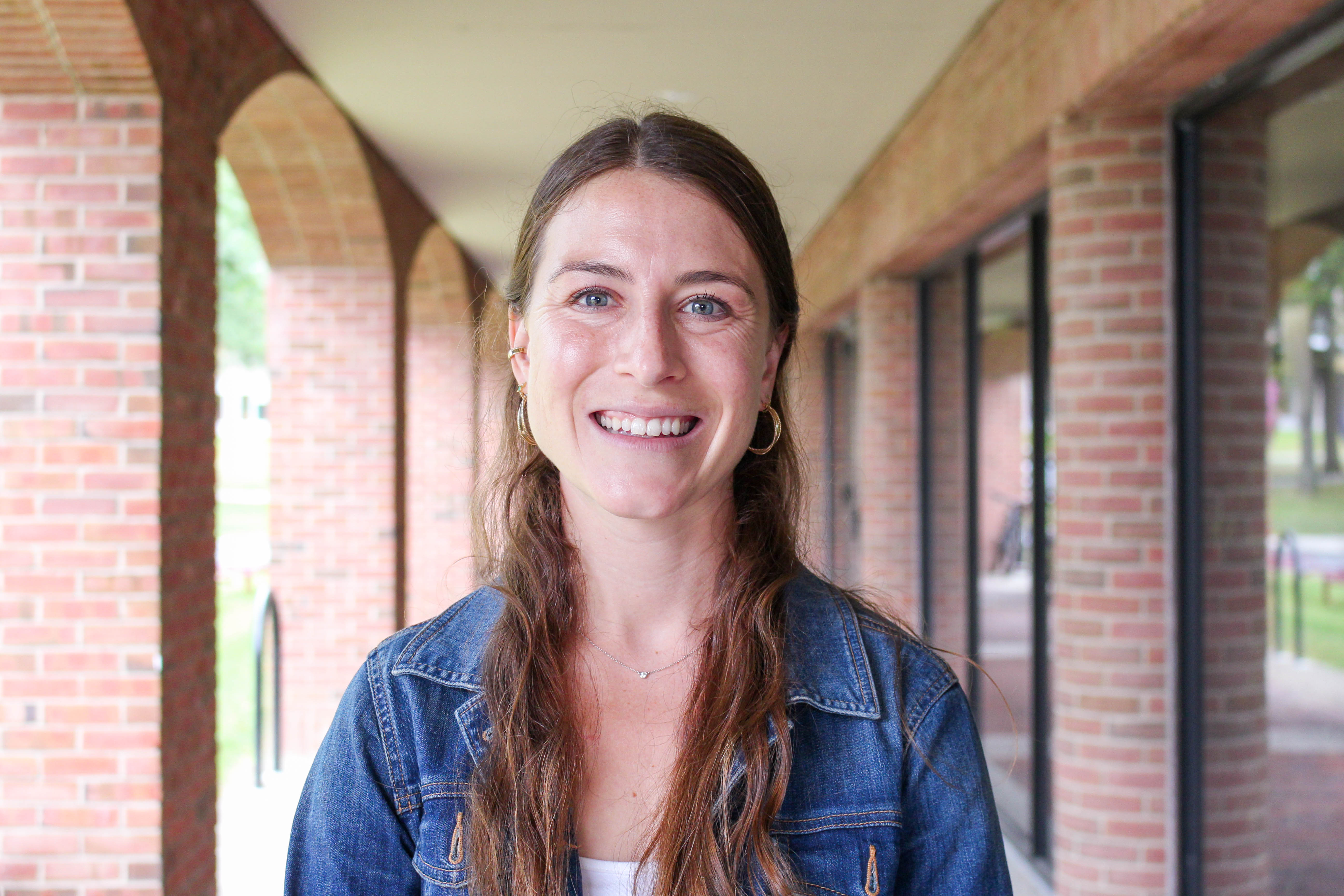 "Having worked at a bank for the last 7 years, I am excited to change courses and pursue a personal interest in sustainability. I am looking forward to learning all about the intersection of sustainability and business and how both can coexist for a brighter future."
    
Lexi joins the SI-MBA program after working for Silicon Valley Bank (SVB) for 7 years. Lexi started in the San Francisco office working with frontier technology and fintech startups to find optimal debt financing solutions to help businesses grow. After 4 years, Lexi transferred to SVB's London office to help grow the EMEA enterprise software debt practice. Lexi has worked with all types of startup technology companies from seed stage to IPO. While working with her different portfolio companies, Lexi became inspired by the entrepreneurs and realized she wanted to be on the startup side rather than the bank side. The SI- MBA program will help Lexi learn the necessary sustainable business skills to ultimately work at a climate or agriculture tech startup and use business as a means for good.
    
Lexi graduated from Middlebury College in 2015 with a major in economics and a minor in psychology. In her spare time Lexi likes to travel and take pictures on her film camera. Lexi is looking forward to all the outdoor activities Vermont has to offer including running, hiking, skiing and snowboarding. She also can't wait for the incredible food and farmers markets!
PETER DRESCH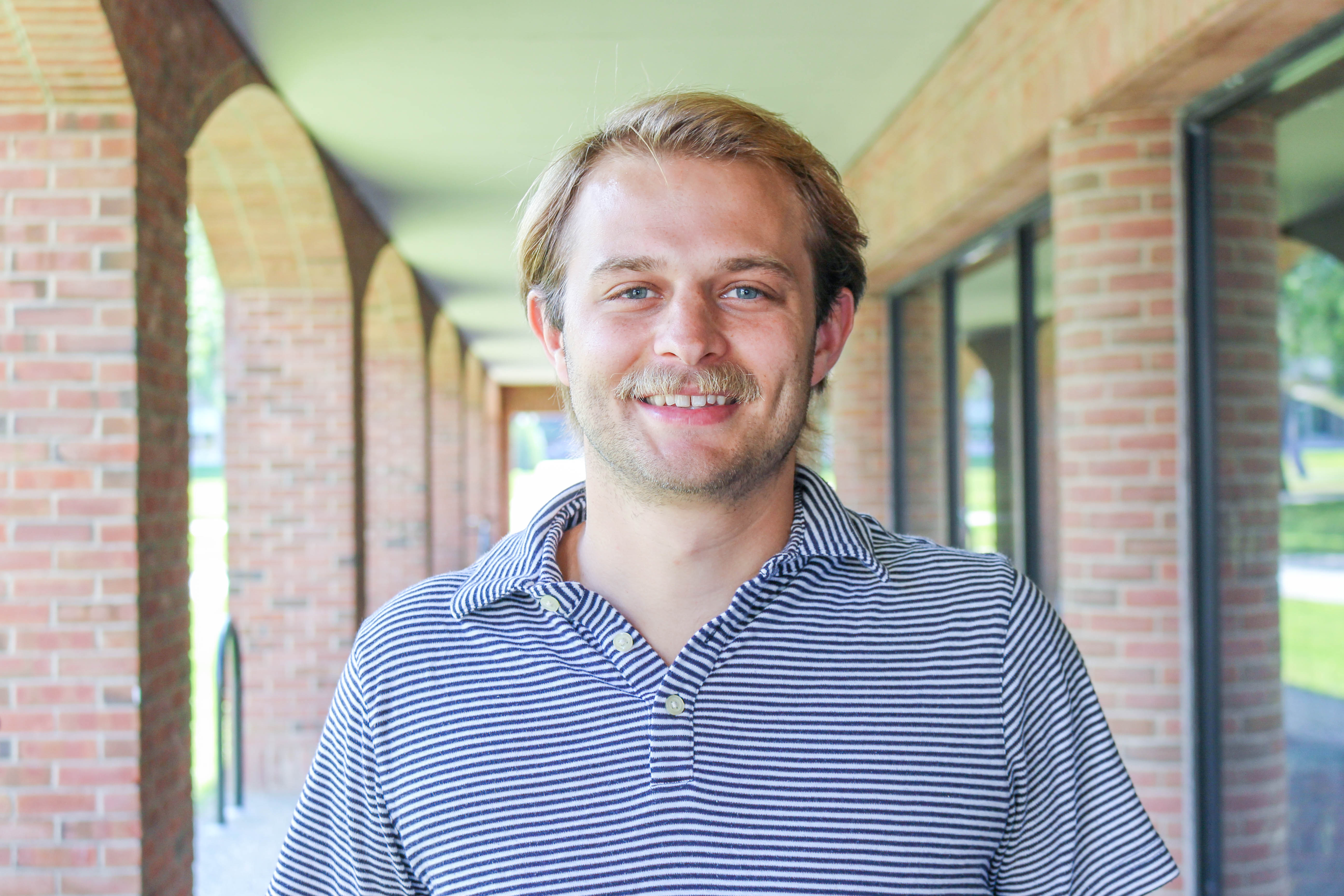 Peter believes business must be used as a force to combat the worsening effects of climate change, producing long lasting and effective solutions that redefine the way we think about the economy and the sharing of wealth and resources. His goal through SI-MBA is to understand current climate needs and technologies and help scale these solutions in markets that are most vulnerable to climate change.
Peter has worked for 4+ years in digital media advertising and had the opportunity of pitching and executing sales RFPs to established brands across many industries. He had the privilege of working with these advertisers to conduct analysis on consumer behavior and consumption habits to better understand brand impact and reach.
Peter studied Finance at the College of New Jersey (TCNJ) and played Division III Varsity soccer. He drove up to Burlington from the NJ Shore area  and immediately fell in love with the positive and welcoming energy as well as Lake Champlain and the majestic Green Mountains.
NEIL GOLDBERG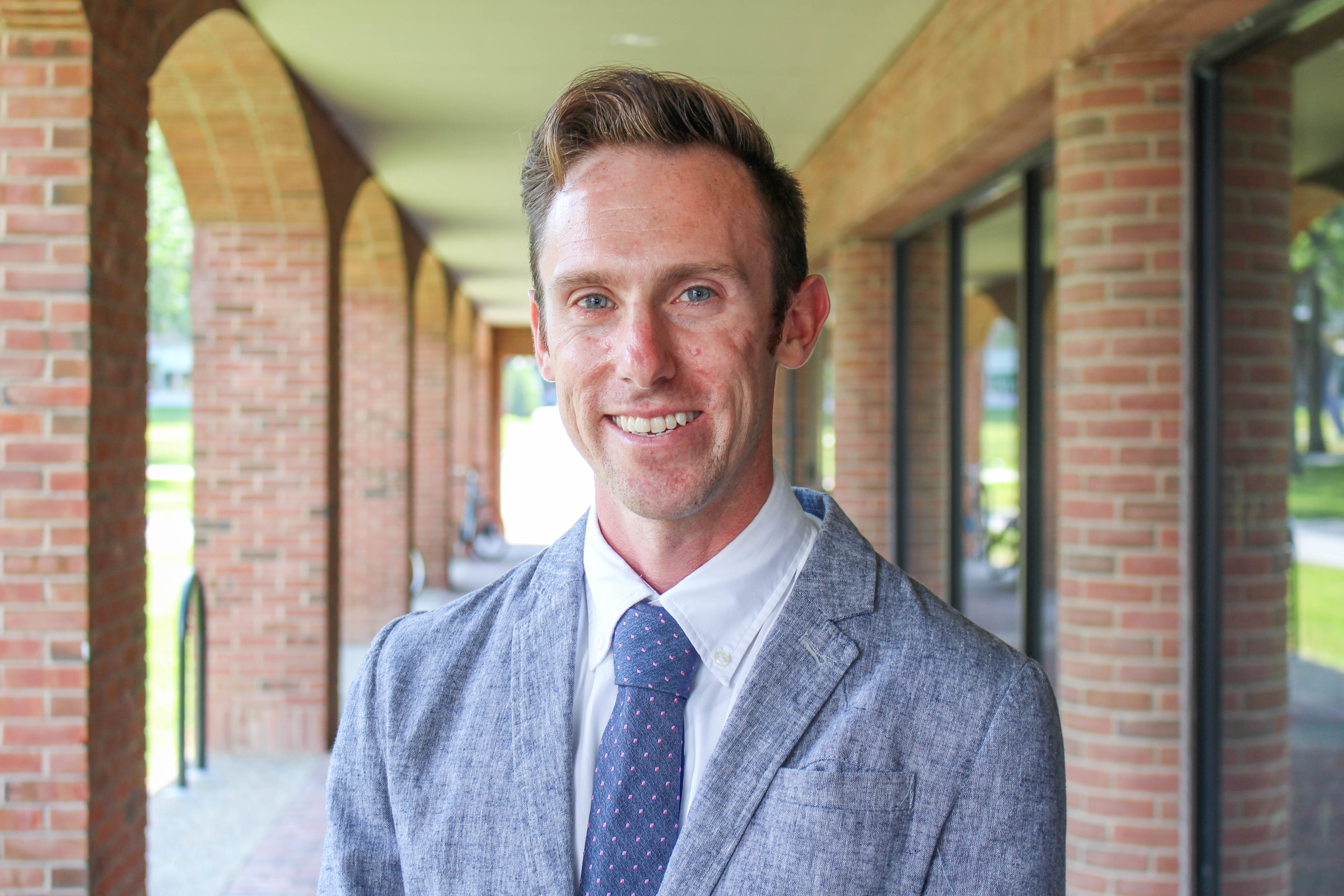 Neil grew up in Vermont, but spent much of his early adulthood traveling around the world and working in various hospitality roles. After returning to Vermont he has worked leading teams and designing operational systems in a variety of industries including craft distilleries, non- profit theaters, and most recently real estate. Neil is particularly excited about the future of food and joins SI-MBA with the intention to further expand a skill set that can help develop and grow companies looking to change the way we eat and interact with the planet.
In his free time Neil likes to play soccer, ski, cook, and play with his dog Rudy. Neil has a B.S. from the University of Vermont. He graduated in 2014 with a degree in Community Development and Applied Economics.
MEGAN KIDA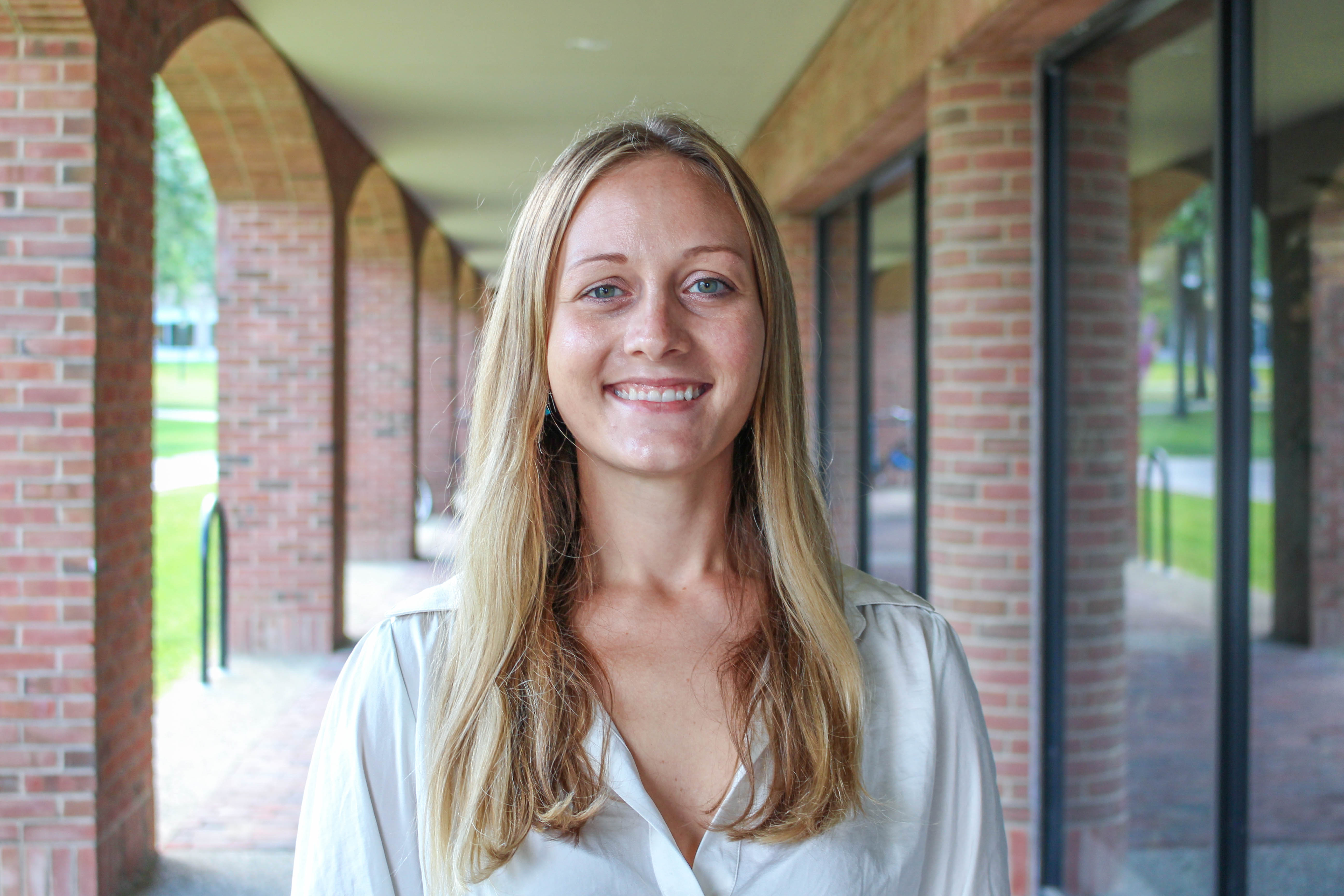 "I believe the future of business is creating and developing social and environmental change through sustainable practices. We must shift our mindset from short-term gain to long-term investment and take into consideration the crucial impacts that businesses can have on the environment and generations to come. Through sustainable measures, equity can be achieved, and in a more equitable society, environmental protections and social justice can be mutually supported."
    
A native of Pennsylvania, Megan started her career in Philadelphia where she spent the last two and a half years working as a paralegal at the Philadelphia District Attorney's Office. While there, she specialized in various treatment courts that put a focus on rehabilitation, rather than prosecution. She also has a background working in Reentry at the Federal level. In this pivot in her career, Megan hopes to use the education and background that she will gain from the SI- MBA program and combine it with her passion for social justice and the knowledge that she has from her previous field of study to create environmental and social change within the business realm.
    
Megan holds a BA in Criminal Justice and Sociology from La Salle University, where she graduated with honors in 2019. In her spare time, she enjoys reading, traveling, biking, and going on hikes with her dog, Stevie.
BEN LAJOIE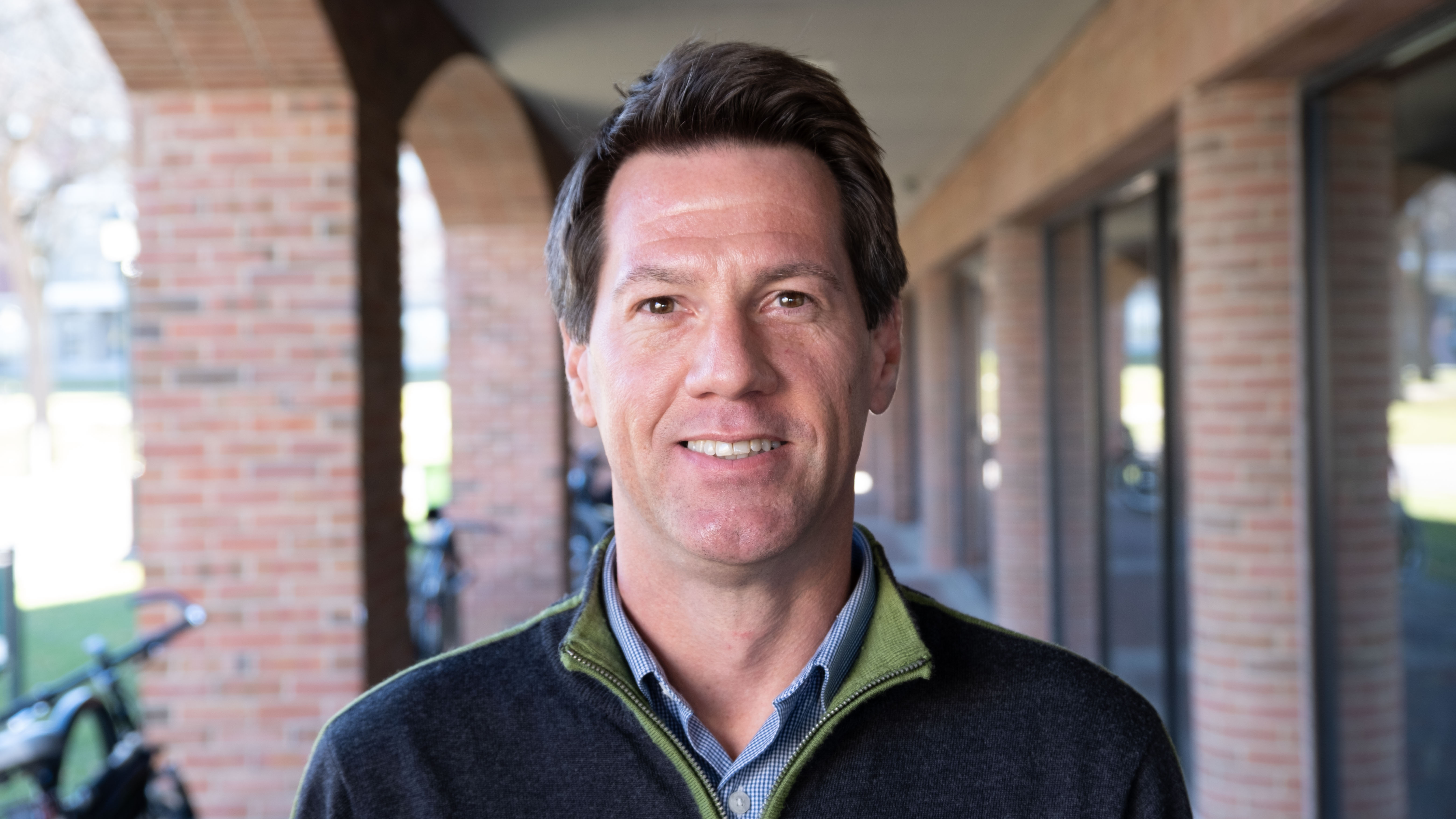 Ben has over 15 years of business experience as a Sales professional based in Seattle, WA, leading business development efforts, engaging clients and helping them solve organizational problems. Ben has been fortunate to work with a wide-range of clients, from small tech start- ups to large, Fortune 100 multinational corporations, creating value-driven relationships by helping them embrace change to achieve results.
    
A native Vermonter, Ben considers himself fortunate to have been raised in a place that fostered a life-long passion for preserving the natural landscape. Most recently, Ben has chosen to unite his business experience with this passion and joined the SI-MBA program at UVM. He holds a BA in History from University of Vermont, and currently resides in Stowe.
SIERRA MAHEDY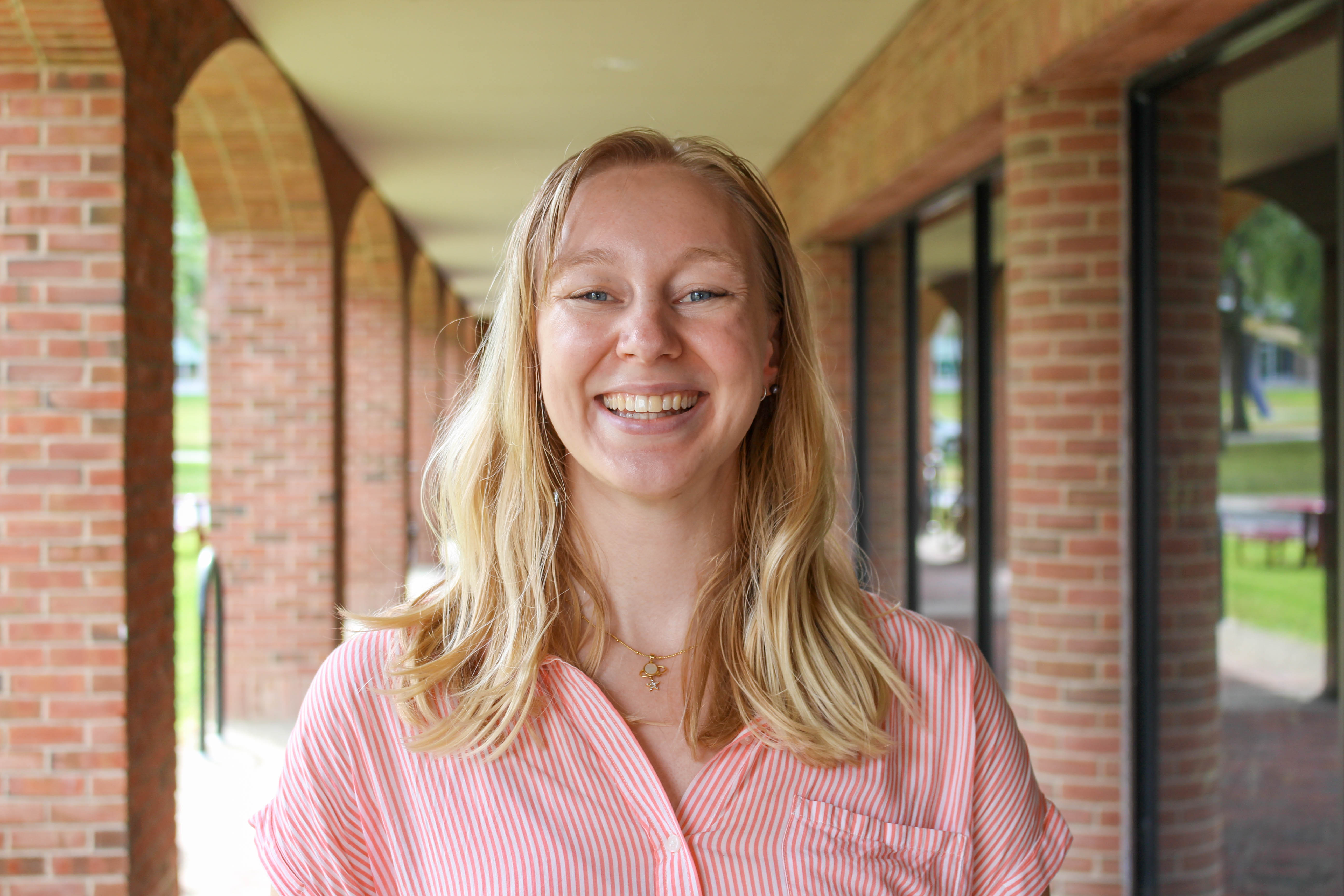 Sierra received her BS in Biochemistry and a minor in Pharmacology from UVM, and she has always dreamed of being an orthodontist and having a thriving practice and business. She has started a sustainable, plastic free pet supplement company so that she can share her passion for animals and sustainability while working to innovate the consumer landscape not just for humans but for the pets that bring light to our lives. 
PATRICK MAN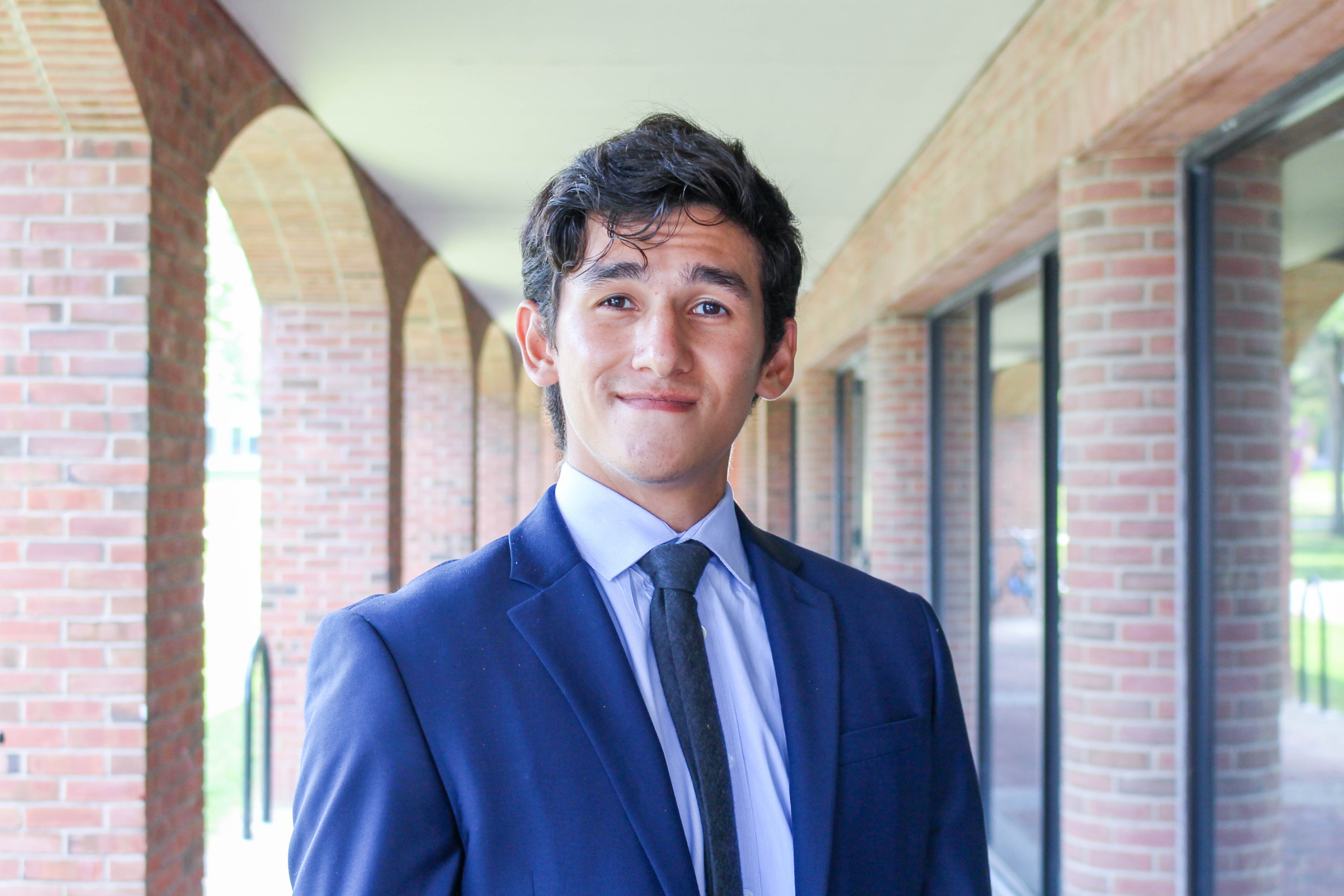 "I've realized that the largest issues such as climate change, world hunger, pollution, and more are not hung up at a technical level, but at a commercial and political level. My mission is to become the active agent of change for renewable economics and sustainable lifestyles."
Patrick seeks areas with problems and discovers solutions accordingly. During his first year at UVM, he found problems within the community regarding mental health. He started the UVM Art Club which created a welcoming environment for all students. When Covid hit, UVM's Alternative Energy Racing Organization almost came to an end. He was able to take that as an opportunity to restructure the club in order to make it more accessible to students. For the startup of the UVM Academic Research Commercialization Accelerator, he was able to define structure and repeatable processes to create a system that would last.
NICK MATYS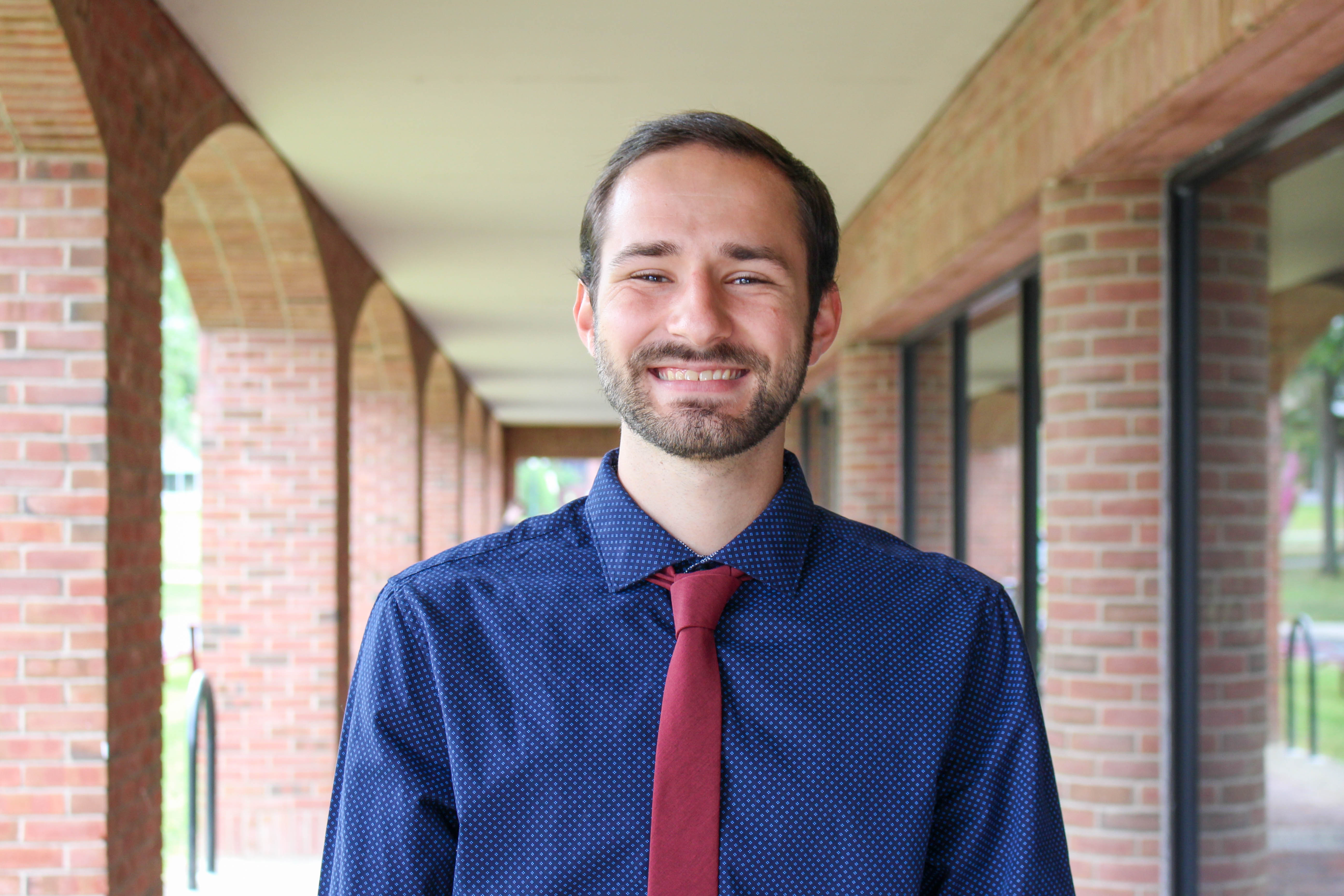 Originally from Holden, MA, Nick moved to Burlington in 2020 after graduating from St. Lawrence University. At SLU, Nick earned his degree in philosophy and sociology and had the privilege to study abroad in Kenya. While there, he spent time volunteering at a sea turtle rehabilitation center on the island of Zanzibar off the coast of Tanzania. Nick joins SI-MBA after working in student affairs at UVM as Program Coordinator for the Sustainability Learning Community.
He is particularly interested in learning how we can alter our everyday business practices to counteract the climate crisis, and what it means to have an active hand in that process. Nick hopes to become and actively be a part of the tangible change that is necessary for the betterment of the planet.
FABIANA OTERO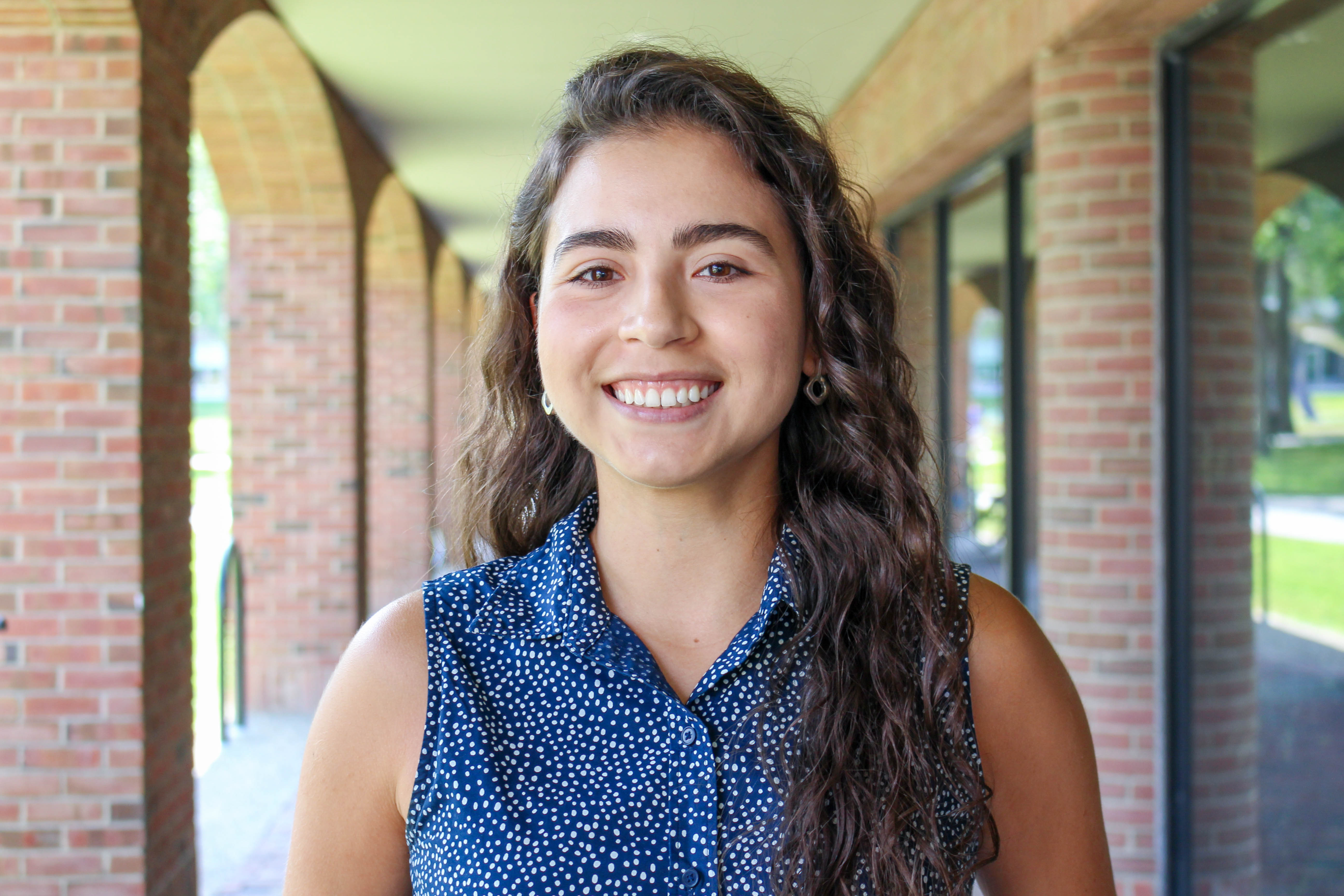 "Businesses that want to uphold sustainable solutions need more than just fluffy adjectives, leafy designs and compelling narratives—they need clear communication with consumers, and accurately positioned facts and figures to prove impact."
    
Fabiana joins SI-MBA after 3 years in the marketing industry where she managed fiduciary relationships between the agency and clients, but even more important, within the agency itself. She leveraged the skill sets and input of individuals to form successful cross-functional teams. Within the agency's ecosystem, she found her niche in optimizing operations through updated applications and product management workflow. With a goal to always produce a positive and effective environment, Fabiana serves to champion her peers and foster open communication. Her impact goal toward business sustainability is to set a precedent of efficient and transparent business management, to ultimately create simplified solutions for consumers.
    
Fabiana graduated from the University of Florida in 2017 with a Bachelor of Science in Journalism and Graduate Certificate in Web Design and Online Communication.
BRADY PERRON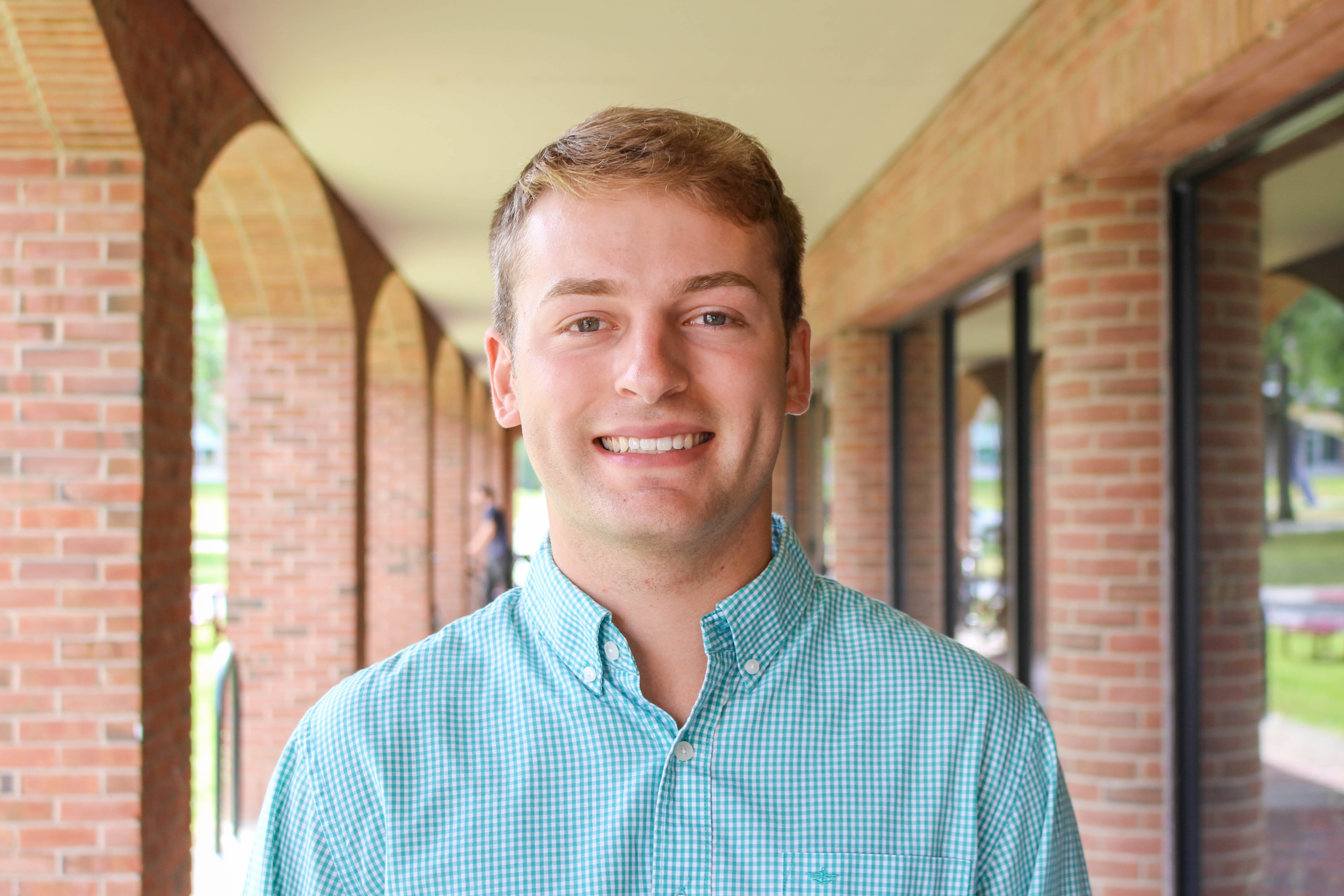 "I am motivated to learn from successful green leaders to build skills from a business perspective that enhances both social and environmental change. Businesses can be a major force for unprecedented change with the development and inheritance of sustainable practices when making decisions on solutions for the future."
    
A Vermont native, Brady joins the SI-MBA program with a professional background in Aerospace as an F-35 Avionics Specialist in the Vermont Air National Guard. With the military, he traveled to Wisconsin, Nevada, Florida, and Texas to learn from and train with highly skilled specialists in the U.S. Air Force. Learning about the road to enhance electric flight, he recognized the need for sustainable innovation in the inevitable electric propulsion future. He is excited to expand his knowledge beyond the military by learning from business leaders and working with other SI-MBA members towards positive change in our society and environment.
    
Brady graduated Cum Laude with Honors from Saint Michael's College in 2022 with a B.S. in Business Administration and minors in Accounting and Art & Design.
CAMERON PLOURDE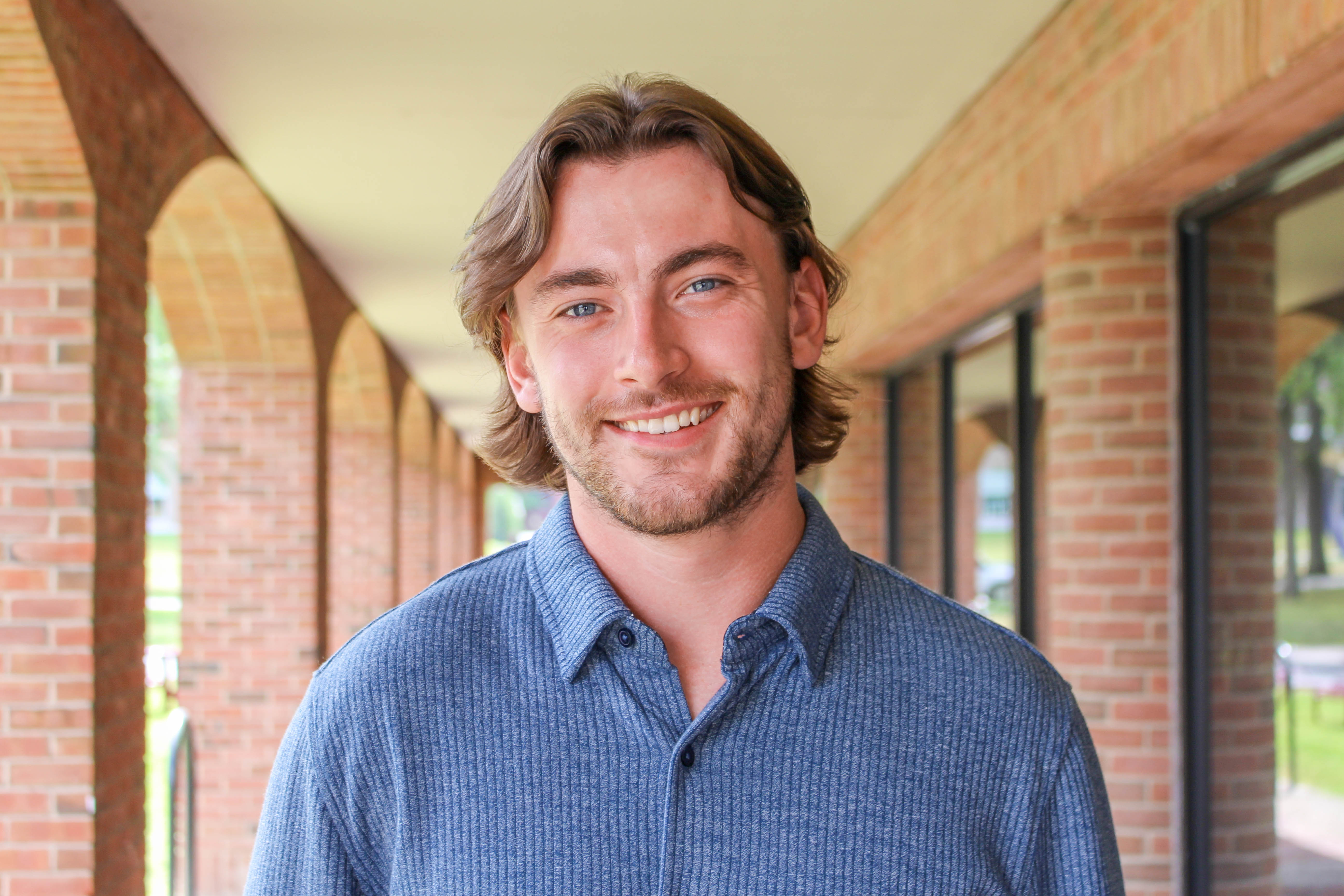 "My interest in sustainability and its interplay with economics, ecology, and business was the impetus for pursuing the SI-MBA program. Fueled by empathy and compassion, my ambition lies in finding better and more sustainable answers to current business models. I believe working with like-minded and similarly driven people will provide the opportunity to achieve substantial and positive change in the world through a sustainable business lens."
    
Cameron is an avid humanitarian and business minded individual currently in pursuit of an MBA in Sustainable Innovation. Prior to his spring 2022 graduation from the University of Vermont, Cameron joined a non-profit organization such as NorthWoods Stewardship Center as an AmeriCorps member. Throughout his time at the organization, he has served as a mountain bike instructor, environmental educator, and mentor as he aims to lead by example and inspire others to be fellow stewards. Cameron currently works as a direct employee of NorthWoods as Conservation Corps Crew Leader.
    
In his spare time, Cameron enjoys mountain biking, hiking, spending time with his cat, writing music, and helping others. Cameron graduated from The University of Vermont in 2022, earning a Bachelor of Science in Environmental Studies with a minor specialization in Agroecology.
STEVEN POPIK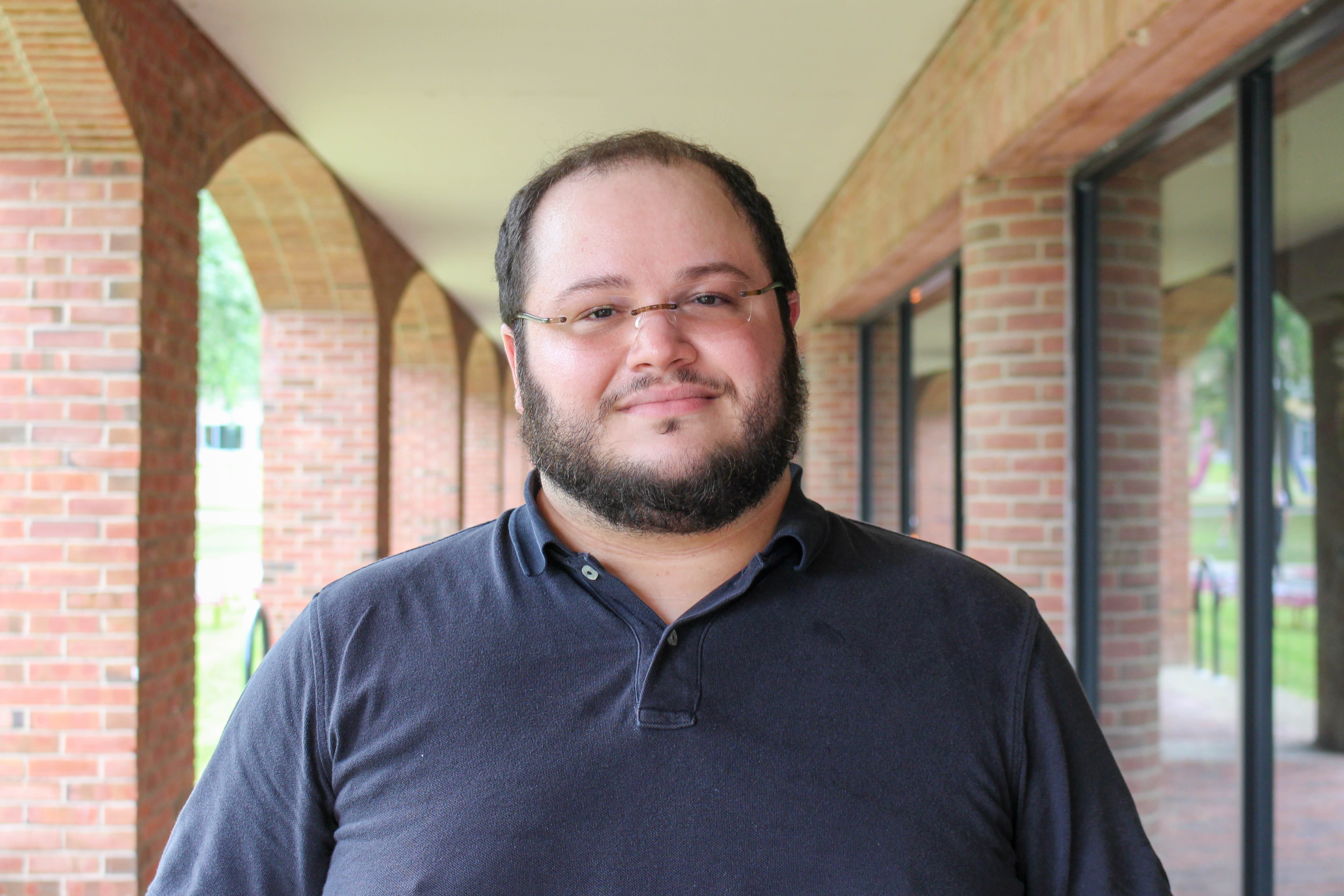 Steven joins the SI-MBA program after 5 years working with marketing strategy and implementation. He has always been passionate about sustainable business practices, and found this program to be the perfect opportunity to combine his passion with his skill set, and to use his experience and abilities to work to make a difference.
AARON RETHERFORD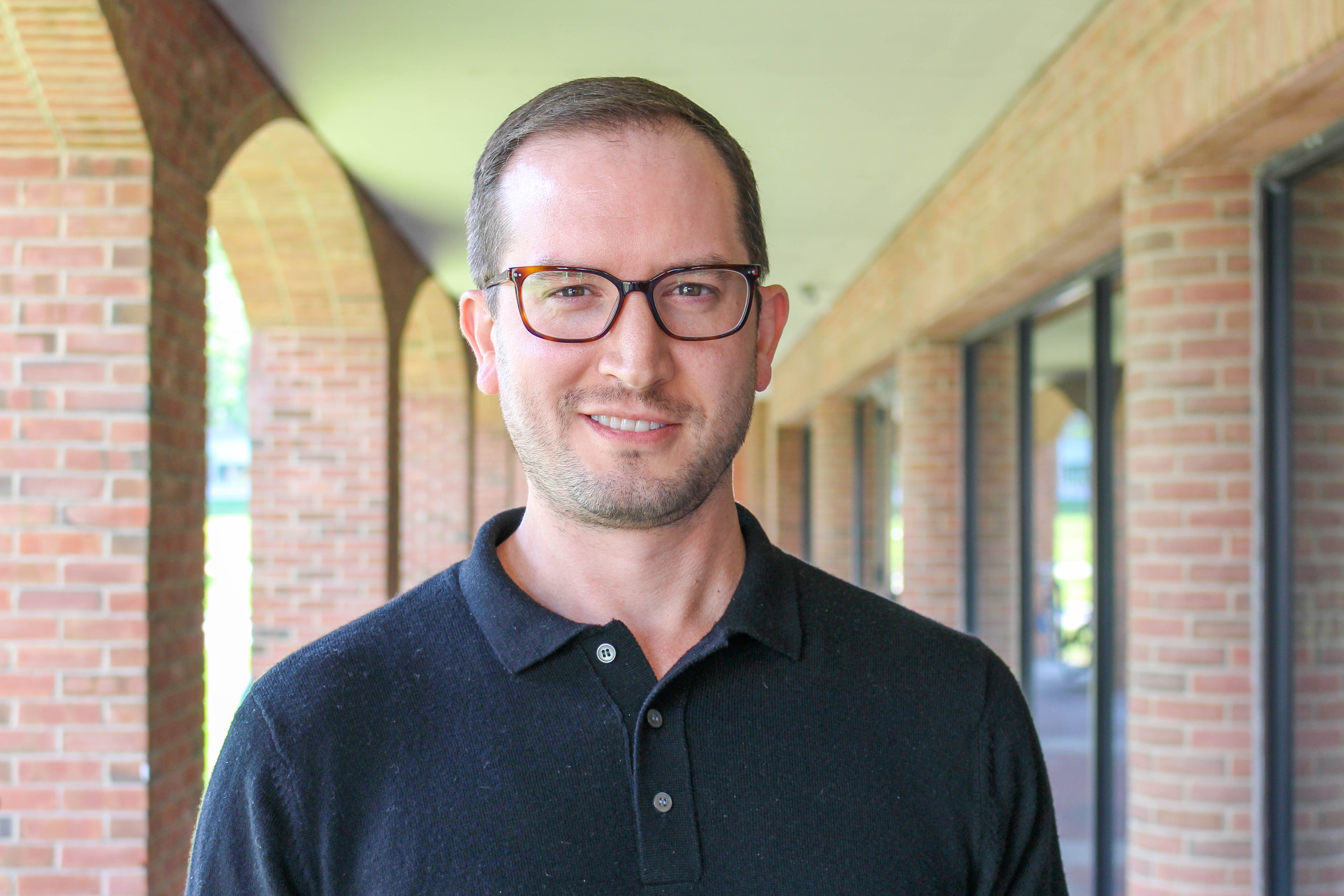 "The SI-MBA program piqued my interest five years ago. I have never found the profit-first mentality in much of the business world to be very inspiring, but I'm looking forward to exploring conscious capitalism and furthering the impact of my non-profit experience."
For the past five years, Aaron has worked in the non-profit sector in the Burlington area at HomeShare Vermont. Prior to that, he has 12 years of experience at community newspapers in Nevada and Vermont. Aaron served on the board of Lost Nation Theater in Montpelier for three years and is also certified to teach English as a second language to adults. Aaron earned a B.A. in Journalism with a second concentration in Kinesiology from Indiana University.
ANDRIA RONNE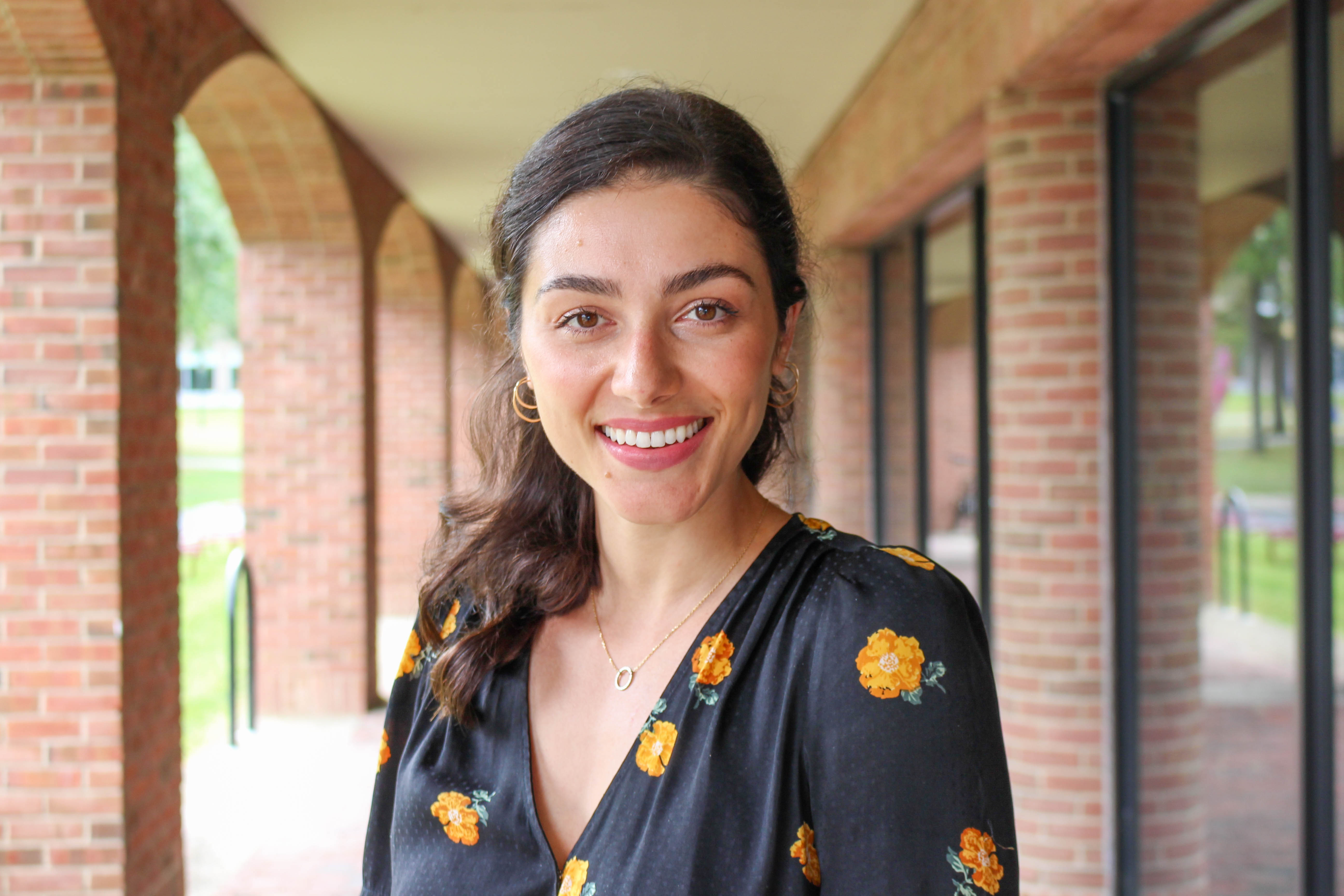 Andria joined SI-MBA to learn how to transform business into a force for good and to connect with likeminded change-makers. Her goal is to help shape the future by driving socially and environmentally conscious innovation through small businesses and startups.
Andria's core motivation is tackling big, complex problems that have a significant and immediate impact on humanity. She started her career as a mechanical engineer in orthopedics, inspired to help people regain an active lifestyle. She also worked on a biomedical startup to build a neonatal incubator for low-resource communities.
    
Eventually, Andria shifted to sales and marketing and became passionate about mitigating the impacts of petrochemical use on public health. She built a social media community around avoiding environmental toxins exposure and living a healthier, more sustainable lifestyle. Andria grew up in the Boston area and received a B.S. in Mechanical Engineering from Cornell University in 2014. She has certificates in Design Thinking and Low Tox Coaching.
AUDREY ROTH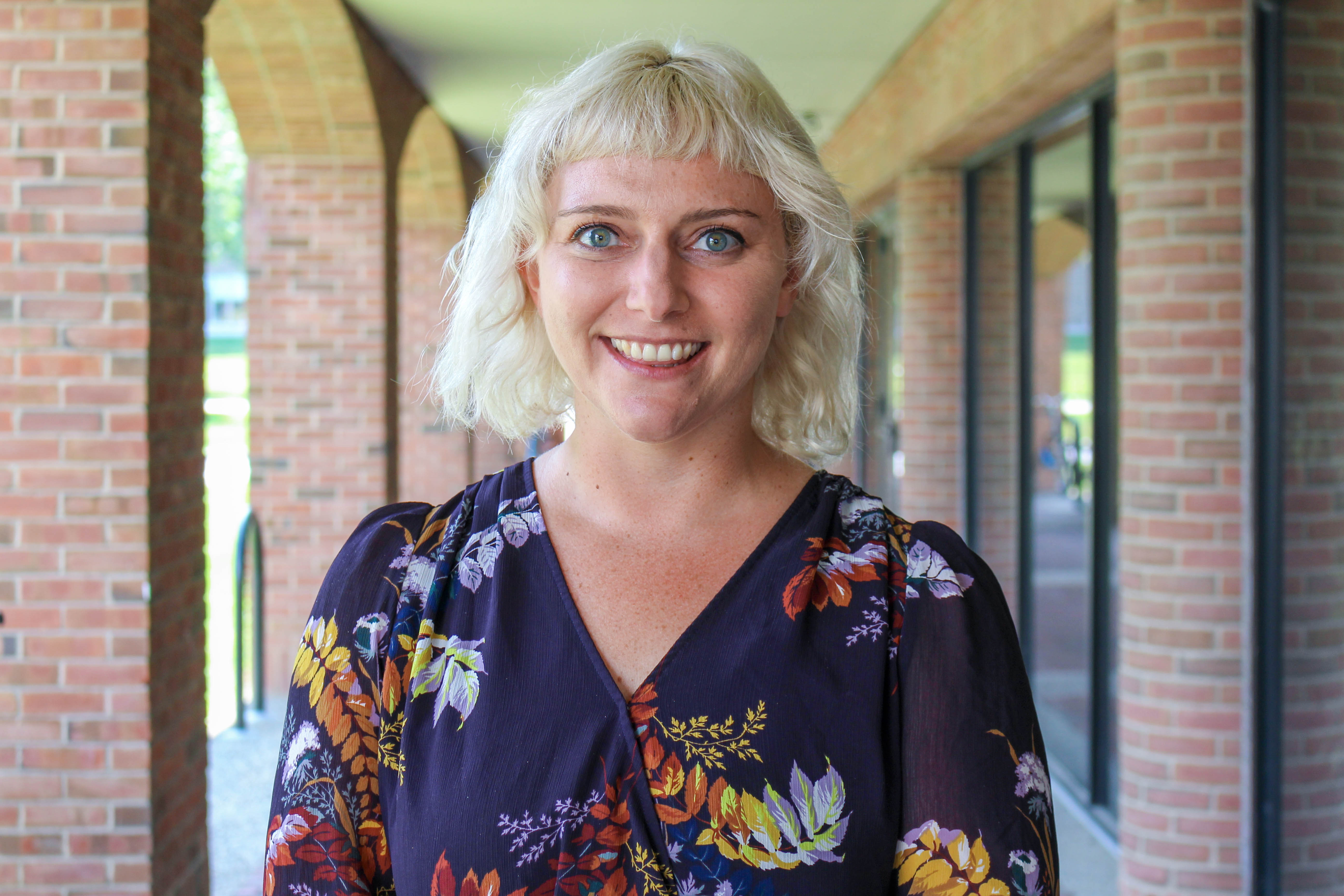 "The food industry faces many obstacles on the path to sustainability, yet there is so much potential for a more sustainable food system. I would like to be a part of the solution, and with the SI-MBA program I hope to gain the skills to help businesses address their triple bottom line while working towards solving these issues."   
Audrey joins the SI-MBA program with a background in food, events, and relationship management. Since 2018, she has worked in sales and communications for a sustainable catering company based in Philadelphia. From 2015-2017, Audrey traveled through Southeast Asia and Australia engaging in food, farming, and education related work.
     
Audrey has seen the food industry from many different angles, from a free-range egg farm in South Australia with 60,000 chickens, to writing menus for events with 10-2,000 guests, to small-scale organic farming operations in central Vietnam, to the specialty food retail world back in Philadelphia. These varied experiences have led her to be passionate about addressing the industry's many issues and creating a more sustainable food system. Audrey holds a BA from Guilford College in Sociology and Women's, Gender & Sexuality Studies, with a minor in communications.
ANNIE ROWELL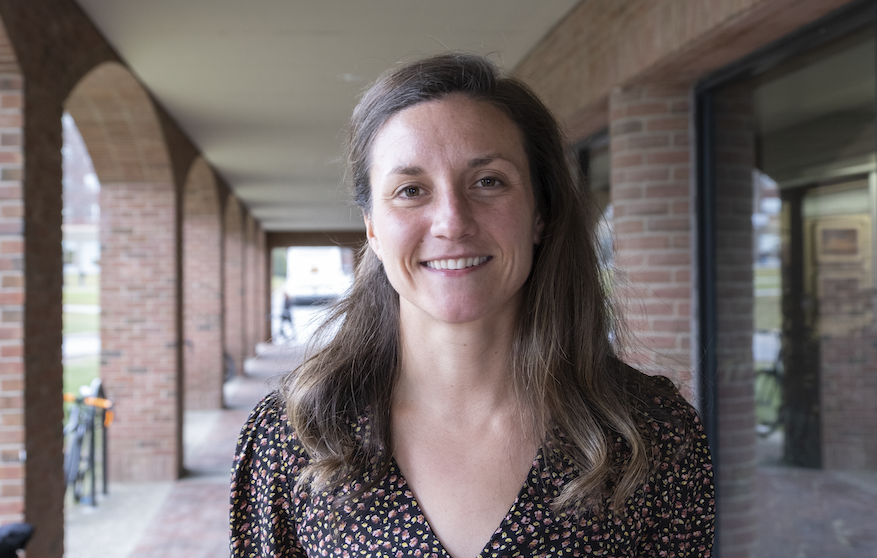 "After working for the past eleven years in sustainable agriculture for a small non-profit and then for a global, publicly-traded company, I came to SI-MBA to receive more formal education and to better prepare myself for the challenges that lie ahead in our quickly-changing climate. I feel it is crucial for sustainability leaders to be able to speak the language of the business world in order to significantly contribute to transformational change."
Annie brings a range of experiences in corporate sustainability, agriculture, real estate, and local politics with her as a member of the 2022-2023 SI-MBA class. She has worked as the Vermont First Coordinator for Sodexo since 2015, leading their Vermont First initiative to build and implement Sodexo's statewide local purchasing strategy. Prior to her role with Sodexo, we worked as a Program Manager at the Center for an Agricultural Economy in Hardwick, Vermont, with a focus on opening up regional institutional and wholesale markets for produce farms across northern Vermont. Attending the Harvard T.H. Chan School of Public Health's Executive Education for Sustainability Leadership program in the fall of 2021 whetted her appetite for more education in the field of sustainable business, which naturally led her to SI-MBA. Annie also has her Vermont real estate license with an agency in Craftsbury, Vermont, where she was born and now lives. Outside of work, she spends a lot of her time outside on trails, on the water, in the garden, or playing music with friends and family.
Annie received her Bachelor of Arts in Political Science from Middlebury College in 2011.
NOAH SINGER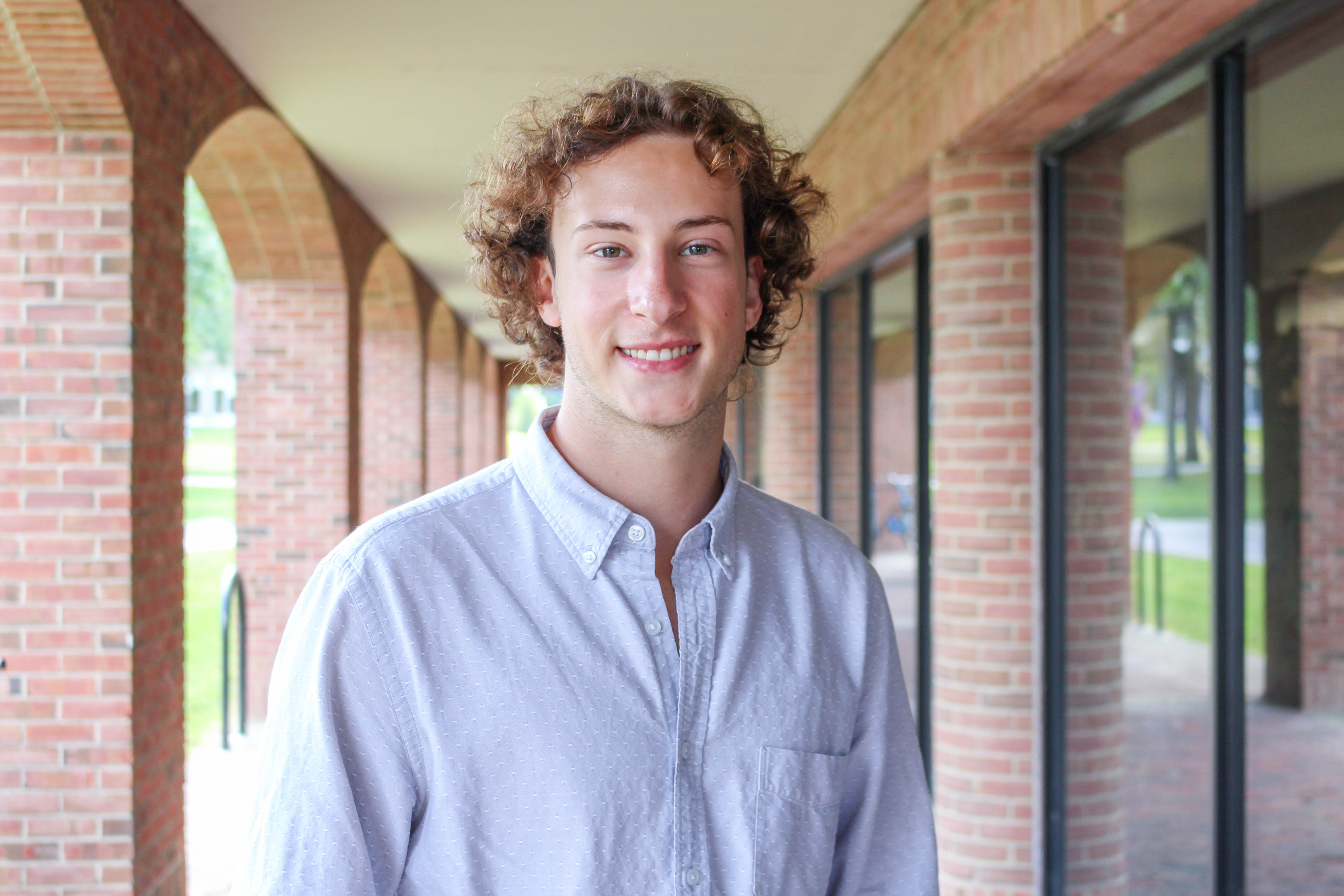 "I believe that my generation's mission is to change the definition of capitalism and demonstrate that creating shared value within enterprises is beneficial to both the business and its surrounding community. I am committed to inducing change in corporate America and creating an example for businesses around the world."    
As a recent college graduate from UVM in 2022, Noah is building a hardy skillset due to his past internships, education, and experiences. While in his undergrad at UVM, Noah was fortunate enough to spend a semester in Italy at the Umbra Institute, where he was enrolled in a Food and Sustainability Program and was an Umbra Representative. As an Umbra Rep, Noah engaged in social media marketing, wrote blogs for the university website, and spoke with prospective students. As an intern for Collaborative Solutions, Noah engaged in marketing and conducted extensive research on the sustainability of companies, in preparation for pitches.
    
Noah holds a BSBA with a concentration of Marketing, a theme of Sustainability, and a minor in Food Systems from the University of Vermont.
JOEY WEBBER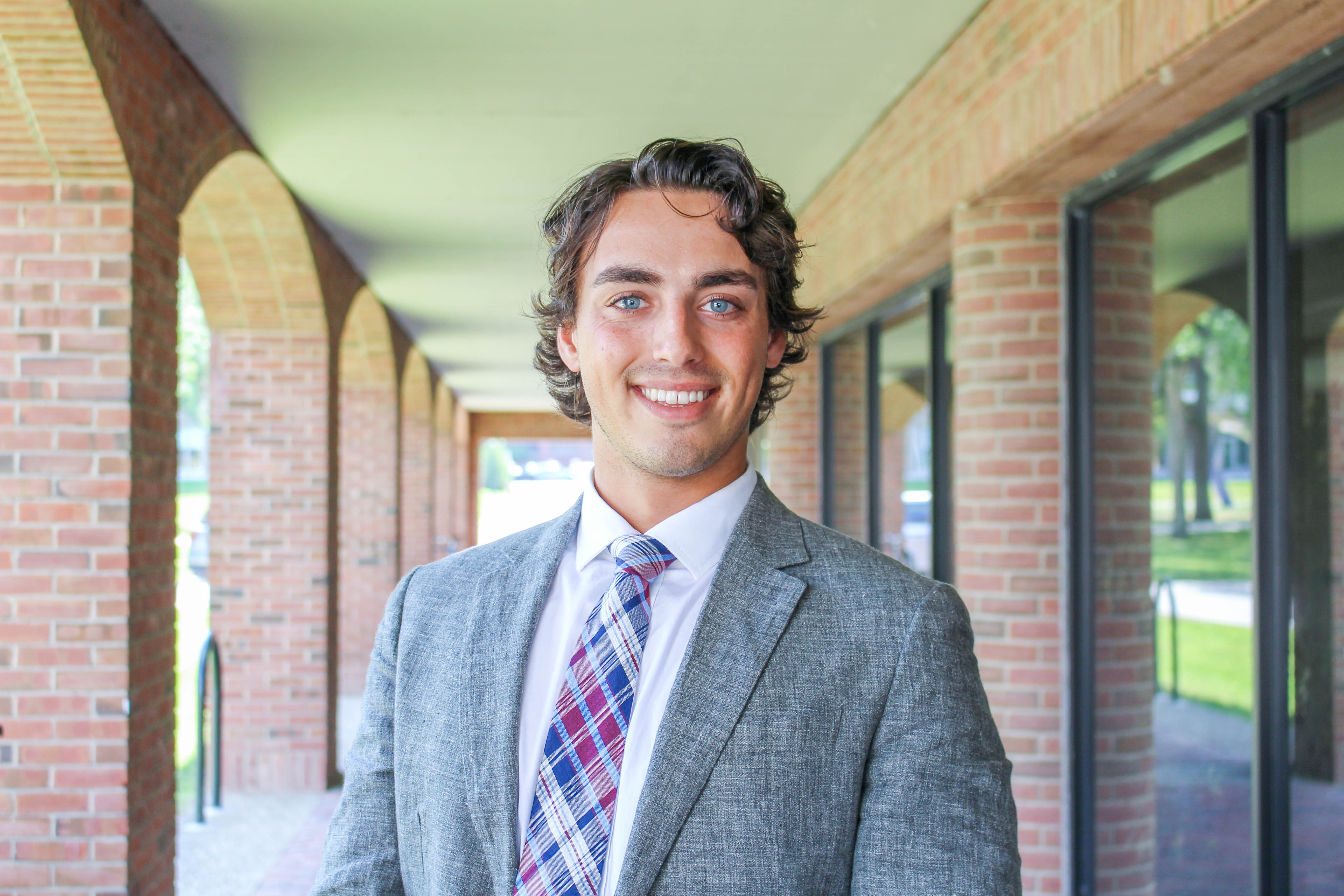 "As the son of a teacher and an ICU nurse, I have always had an appreciation for those who dedicate their lives to the service of others. For me, the merit of serving others coupled with my passion for entrepreneurship means building more resilient enterprises in an ever-changing world – positioning high-impact ventures to empower communities, engage people, and elicit change."
Joey's undergraduate studies have provided him both the cavernous understanding of, and respect for the multi-faceted nature of the world's most pressing concerns. His drive within the field of Community Development and Economics has led him to explore areas of interest including interdisciplinary policy approaches to sustainable agriculture, emerging leadership theory in matters of sustainable development, and business's potential for greatness at the interface of wicked challenges and entrepreneurship. As a team member in the Academic Research Commercialization (ARC) Accelerator, he has gained a keen understanding of what it takes to transform an idea into a purposeful enterprise. Looking forward, he is particularly curious about how to use early-stage capital investments to enable disruptive start-ups.
    
Joey graduated with a Bachelor of Science from the University of Vermont's Community Development and Applied Economics program with a major in Community and International Development and a minor in Environmental Studies.