Ali Amrani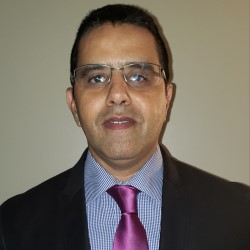 Ali Amrani graduated from Champlain College with an International Business degree in 2020. He is a highly motivated, dedicated, and dynamic business professional. His present and future line of interest is to work with the WB and the IMF in the promotion and development of sustainable and innovative sets of financial incentives and solutions for qualified minority small business owners in poor countries around the globe.
Eli Bennett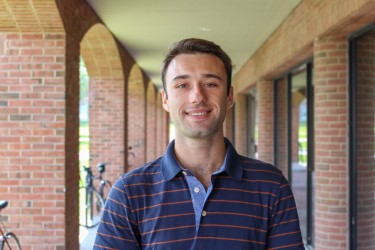 "I feel a responsibility to help transition society towards a sustainable existence within the natural world. The SIMBA program and community is at the forefront of creating the necessary changes to humanities business and economic systems for the sustainable coexistence of all people and planet. I am excited for the opportunity to connect and work with a group of likeminded people in this journey."

In 2017 Eli settled in Vermont after a year of traveling by bicycle from Ushuaia Argentina to Burlington Vermont. In the past four years Eli has worked as a carpenter building custom homes and recently shifted back into work in the residential solar industry. His undergraduate studies focused on how to make a business case for the adoption of sustainable energy and efficiency measures. Eli's goal for the SIMBA program is to strengthen his finance, sustainability, and business knowledge and continue a career creating sustainability solutions for business.
Eli holds a Bachelor of Science in Sustainable Energy Management which he earned in 2015 from the SUNY College of Environmental Science and Forestry.
Juan Botero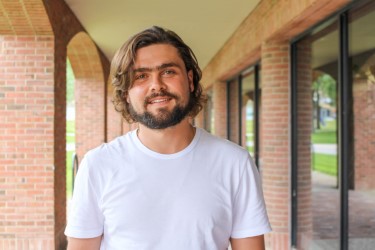 "I believe a deep change in our socio-economical structure is needed. I believe emerging economies and food production have a great impact on this change. My mission is to become an active agent of change by conciliating business and sustainability in such areas."

Juan is a native of Medellin- Colombia, where he was born and raised. For the last five years, he has worked in the family business, leading and developing projects in agribusiness. He has a big entrepreneurial drive, having started two companies and being an angel investor in a Colorado-based tech company involved in AI development.
Juan earned his Bachelor's degree in Industrial engineering from The EIA University.
Josie Brownell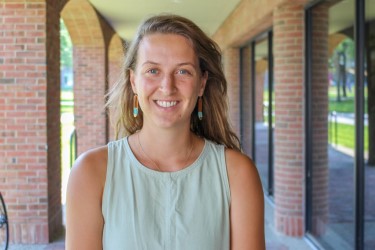 "Having spent time studying and working for organizations that prioritize the relationship between people and the natural environments in which they live, I'm excited to gain solid business skills and explore how for-profit organizations merge location, profitability and sustainability to be a force for positive change."

An active skier, hiker and biker from early on, Josie grew up in northern Vermont exploring the Green Mountains, White Mountains and Adirondacks. While in Colorado for undergraduate studies, Josie studied the connections between sense of place and land conservation, and conducted research projects in the mountainous regions of Mongolia and Vermont.

Living in Ketchum, Idaho, Josie initially worked for the Wood River Land Trust in fundraising and development and then extensively for the Sun Valley Ski Education Foundation as Alpine Program Manager, Race Administrator and coach. After almost 10 years out west, Josie can't wait to return to Vermont and explore her old stomping grounds with her sheepdog, Birdie.

Josie holds a BA in Anthropology, with a minor in French, from Colorado College.
Mae Diaz Cabrol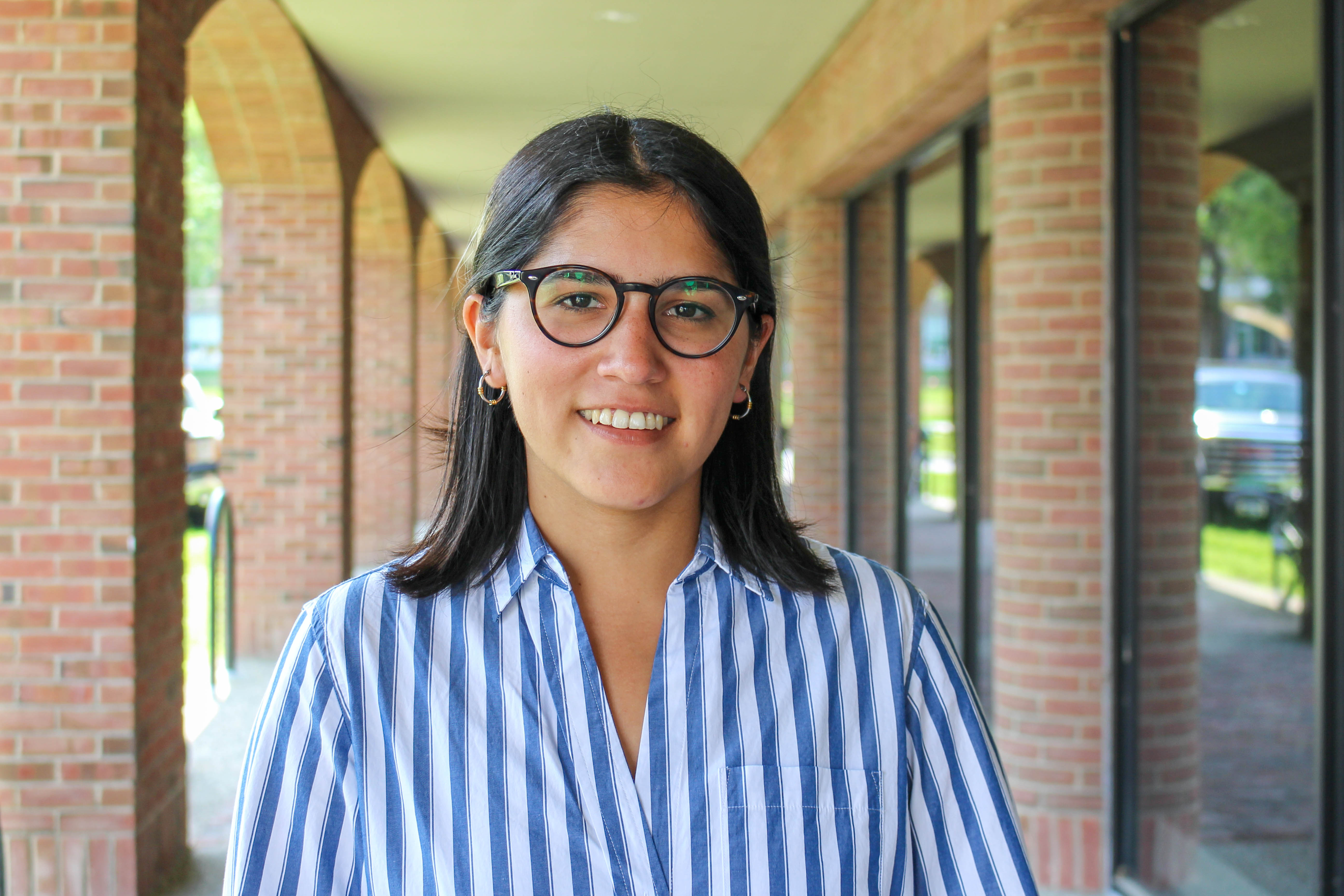 "I have always been captivated by the relationship between humankind and the Earth. My next ambition is to learn to combine and potentiate diversity and sustainability into one package to accelerate cultural transformations that add both to profits and purpose for companies of all sizes, bringing closer the needs of humankind with the preservation of the Earth."

Mae was part of a group of consultants that helped private companies to mainstream diversity in their human resources and in their relationships with their communities. She was part of teams supporting not only large multinationals working in Argentina such as IBM, American Express, Danone and Accenture but also large Latin-American corporations such as Arcor (one of the largest Argentinian food companies) and Natura (a Brazilian personal care cosmetic group), among others.

Mae has a Bachelor's in Business Administration from Torcuato Di Tella University, in Argentina.
Vanessa Chumbley
"I believe in making industries more sustainable in every sense of the word – however, I'm particularly interested in the human component. We know that happy employees are more productive and diverse workplaces are more innovative, but there is still a disconnect between that knowledge and actually building positive, diverse and sustainable work cultures."

Vanessa joins SI-MBA after a decade of working as a Stage Manager for opera and dance companies all over the country. With a background as a classical musician, the transition into technical theatre and stage management was natural and extremely fulfilling. From The Juilliard School to Houston Ballet, Vanessa has worked with some of the top performing arts organizations in the U.S.

With COVID-19's devastating impact on the arts, Vanessa decided to take this opportunity to pursue higher education. She hopes to gain the business knowledge and hard skills necessary to have a seat at the table when it comes to making decisions that affect the well-being of individual employees and organizations as a whole.

Vanessa holds a BFA in Violin Performance from Appalachian State University and a high school diploma from the University of North Carolina School of the Arts with a concentration in Violin Performance.
Billy Corbett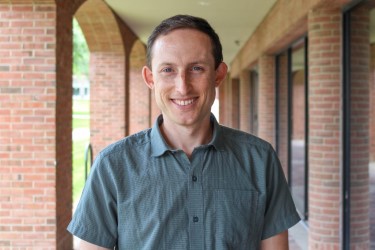 "Whether it has been on a stage presenting to hundreds of students, planning history lessons, or collaborating with community organizations, my work has always centered around helping others achieve their potential, creating a just and open environment and finding opportunities for connection. I view the SI-MBA program as a way to build my toolbox and explore new ways to work towards these goals."

Billy comes to SI-MBA with a decade of experience in a variety of roles in education. He taught high school English and Social Studies in Leadville, CO and Vergennes, VT, facilitating his students' growth as members of a global society through a focus on place-based and project-based learning. He also worked for four years in college admissions at Dartmouth College, where he collaborated with constituents across campus and around the world. He is excited for the opportunity to bridge his background in the mission-driven world of education with the potential for impact at scale offered through SI-MBA.

Billy graduated from Dartmouth College in 2010 and earned a Master's in Education from Harvard Graduate School of Education in 2012.
Sadie Courts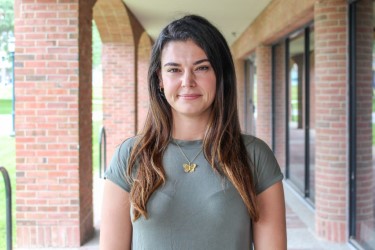 "I believe in moving the world toward sustainability through finding creative solutions for a modern world. We are seeing the impacts of our current business practices and are in desperate need of solutions. I want to create positive change on the largest scale possible and become part of a better world for everyone."

Sadie has always loved wildlife and the natural world growing up in Colorado. She worked on several field projects with wild horses, raptors, wolves, small mammals, and travelled to Australia and Central America to work with sea turtles. Throughout traveling, she saw the greatest challenge people faced was unsustainable living practices. She found SIMBA after deciding to switch out of the scientific field into business, believing that communities could use better business practices to create a sustainable world.

Sadie received her bachelors from Colorado State University, studying Fish, Wildlife, and Conservation Biology with a concentration in wildlife.
Jenna Custodio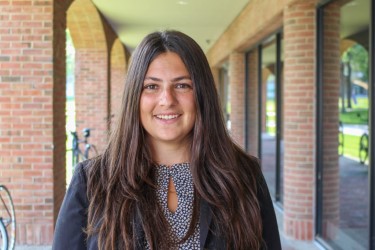 "For centuries businesses and corporations have been established on a basic foundation of capitalism, maximizing profit and shareholder wealth. I believe a refocus towards stakeholder wealth where businesses leverage their economic power to be a force for good is now imperative to not only their long-term viability, but also to the planet they inhabit." 

Jenna joins the SI-MBA program after working for nearly a decade in the automotive industry.  In her various roles she managed corporate relationships with dealer partners, vendors, distribution and the end consumer.  It was working in this traditional industry where she saw the need for businesses to transform their business models, the products they sell, the resources they consume and the technology that drives them in order to sustain their success.  In this pivot in her career, she is excited to bridge her industry knowledge with her passion towards the health of our society and environment in order to create real, meaningful change.

Jenna holds a BS in Business Administration from the University of New Hampshire, where she graduated with honors in 2012.
Nancy Demuth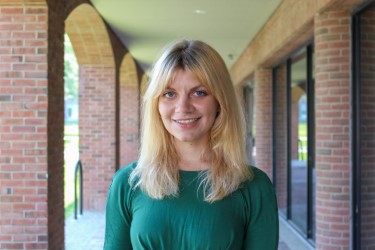 "If we are to solve the greatest economic, social and environmental challenges of our time, we need to think far beyond corporate social responsibility; we must in fact fundamentally rethink the way businesses are run, and to what end."

Nancy is a communications professional who has spent the past four years working in the UK's international development sector for organizations with a focus on fair trade, including Twin & Twin Trading and Traidcraft. In 2017 she completed a marketing assignment traveling around Rwanda and Burundi, where she saw first-hand how joining cooperatives had transformed the lives of entire rural farming communities. Inspired by her experience to date, she joins SI-MBA to gain the practical skills she needs to advance her career working for mission-driven businesses.

Nancy holds a BA in Modern Languages (French, Spanish and Italian) from Durham University. In her spare time she loves traveling, reading, cooking, and thrift shopping.
Patrick Donohue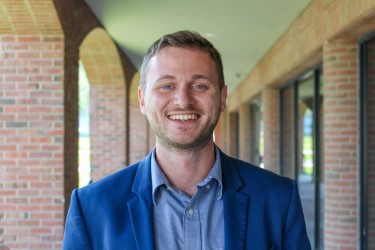 "I believe that enterprise can be a powerful driver of positive change and social uplift.  At Grossman, I aim to develop a skill set that will allow me to help businesses in developing markets find sustainable and efficient solutions to the unique challenges they face."

A native of Upstate New York, Patrick started his career in Italy, where he spent 2 years leading university students on tours to cities around Europe.  After returning stateside, he continued working in tourism & hospitality in Florida and California before starting work at a financial services firm, where he helped public workers plan their retirements.  Most recently, Patrick spent the last two years living in Vietnam, where he taught English as a second language and worked as the editor of a sustainability website.  In his spare time, Patrick enjoys hikes and long bike rides, reading at coffee shops, and cooking.

Patrick holds a BA in History with Honors from SUNY New Paltz.
Peter Fagin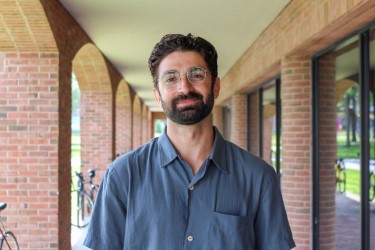 "As we face an environmental crisis and begin to confront the social and economic injustices of the world, I am excited to learn and utilize every tool available to steer the food and beverage industry toward a future that addresses these pressing issues.  I chose SI-MBA to help me develop my skillset and begin the next phase of my career as a sustainability consultant within the food and beverage industry."

Peter comes to the SI-MBA program after several years serving as General Manager in the service industry. With his educational background in Psychology and experience in Social Work, he is especially interested in interpersonal team dynamics and the power of values-driven leadership as a means of team building. After some recent success developing sustainable business solutions for bars and restaurants, he joined SI-MBA to expand his skillset and make sustainability central to his work-life. Peter is looking forward to exploring the hiking and biking trails of Vermont for the first time.

Peter holds a BA in Psychology from Lewis & Clark College.
Ben Foxman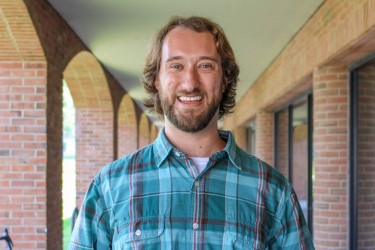 "We must work with every stakeholder and resolve any equity challenges to implement truly sustainable solutions for our communal issues. While my inter-disciplinary education instilled systems thinking into my everyday mindset, I will further cultivate systems thinking with my SI-MBA cohort while we resolve sustainability challenges together."

Ben joined the SI-MBA program with goals to cultivate the skillset necessary to foster or lead within an inclusive, compassionate, mission-driven organization that instills the triple bottom line in the core of everything it does. Sustainability must be in every thought, not an afterthought. His professional areas of interest include renewable energy and storage systems, decarbonizing our agriculture and transportation sectors, and Zero Waste infrastructure.

For the first few years of Ben's career, he helped electrify bus fleets around the U.S. with Proterra Inc., implemented 100% renewable energy portfolios for businesses and residents in the eastern U.S. with CleanChoice Energy, and created more energy efficient buildings throughout Mid-Atlantic electric utility service areas with CLEAResult Consulting Inc.

When he is not directly working with people to resolve sustainability challenges, Ben enjoys hiking, biking, rock climbing, snowboarding, playing music and strategy games, gardening, walking his cat, and cooking good food with family and friends.
Ben holds a BA in Ecology and Evolutionary Biology and Environmental Studies with a certificate in Community Leadership Studies from the University of Colorado in Boulder.
Matt Francis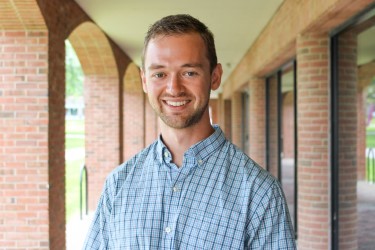 "I believe in a sustainable world that works for everyone. The SI-MBA was the right choice for me to learn transformational business practices that can contribute to a viable future."

Matt comes to the program with five years of experience as an Industrial Designer. Prior to enrolling he worked for three years on a global design team at Stanley Black & Decker and has developed commercially available products for Dewalt, Craftsman, Stanley, and Black & Decker brands. He also has experience working on projects with start-up, design/build, and nonprofit organizations. From a foundation in the design process, he is studying to gain skills that inform business decisions and their environmental impact.

Matt graduated from The Ohio State University in 2016 with a Bachelor of Science in Design and distinction from the Environment and Natural Resources Scholars program.
Sammy Fries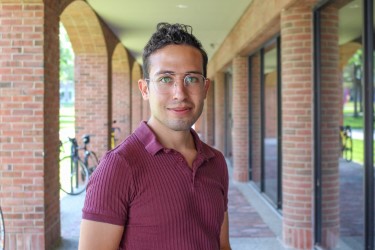 https://linkedin.com/in/sammyfries/
Sammy is dedicated to creating an improving infrastructure that bolsters wellbeing, sustainability, and animal protection. During their years of advocacy for social causes, he's realized the power of business to create conscientious lifestyle brands. As an SI-MBA student at UVM, Sammy is excited to further their knowledge on sustainability, innovation, and business administration.

He graduated in the top 5% of students from Chandler High in 2013 (the #2 rated high school). Sammy received his International Baccalaureate Diploma there as well. At Florida State University, he graduated in three years with a major in Advertising and a minor in Art History.

At FSU, they served as the President of the Ethical Food Association, leading the transition in FSU's food vendor with a new emphasis on sustainable, plant based foods.

After graduating he served with different organizations such as The Humane League (in partnership with the Humane Society of the United States), Vox Media's Future Perfect, Effective Altruism DC, DC Voters for Animals, and Plant Dining Partnerships. As an Account Executive with Education Week, he earned the "Top Quota Crusher Award" in FY21. They also lead a project on the EdWeek Innovation Team.
Emily George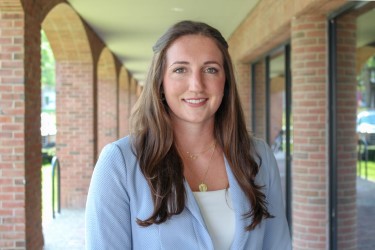 Emily joins SI-MBA after spending the last three years working at the Boston Consulting Group, a global management consultancy, on a team specialized in financial benchmarking. Most recently she has initiated building an ESG diagnostic. After working with large financial institutions, she recognizes the significant role that corporations have in addressing climate challenges.

She holds a dual degree in Mathematics and Spanish from the College of the Holy Cross where her appreciation for business and sustainability converged during a research seminar on the intersection of math and climate.

She aspires to develop purpose-driven business strategies that improve societal and environmental impact while delivering value through corporate innovation.
Quinn Gorman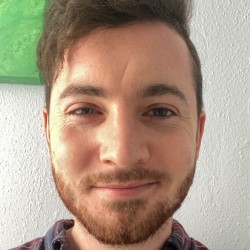 "We have all seen what's been attempted and we've all seen how it's not working. It's going to take everyone and everything to somehow turn this around. I look forward to the SI-MBA program giving me the tools I need to do my part."

Quinn comes to the SI-MBA program from the professional sports industry as the Major Events Coordinator for the United States Tennis Association where he executed event operations for premier domestic and international tennis events including the US Open, Fed Cup, Davis Cup, the Pan-American Games and the Olympic Games. Quinn's first brush with sustainability came from an AP environmental science course in high school, which equally alarmed and captivated him. While Quinn initially planned to pursue the field during his undergraduate studies, life happened and he walked another path for a while. However, he is grateful to be accepted into the SI-MBA program and return to sustainability.

Quinn has a Bachelor's in International Business from Rollins College in Winter Park, FL.
Liz Helm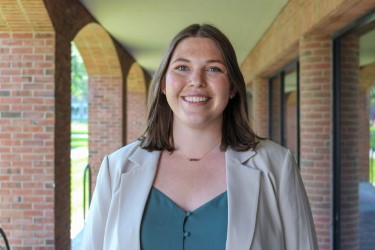 "We all know "reduce, reuse, recycle," but I refuse to believe our opportunity for impactful action ends there. I am excited to join SIMBA alumni who leverage the power of business to influence our economy in support of sustainable practices."

Liz spent her post undergrad years starting a farm to table program at a guest ranch in Saratoga, Wyoming, beginning with the construction of a year-round greenhouse. After obtaining an organic certification for the greenhouse and comparing the produce for the resort to the food in the local grocery store, she became interested in food marketing and accessibility of high-quality food in rural and low-income areas. She is enraged by greenwashing.

In 2019, Liz moved to Vermont to work for OnLogic as a Sales Account Coordinator and witnessed the positive role of technology in sustainable applications such as renewable energy and smart cities. With a budding interest in business and technology, Liz sought out SIMBA to build on her work experience and hopes to consult companies to evaluate and achieve their sustainability and social impact goals. On weekends, Liz enjoys snowshoeing with her border collie, Pinot.

Liz holds a B.A. in English Literature and Environmental Science from the University of Virginia.
Andrew Hill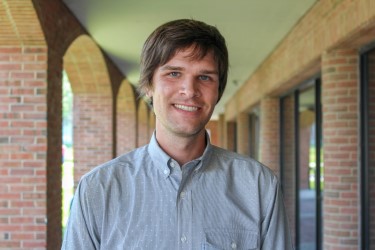 "Technology has had a major impact on today's business world; and not always in a positive way. I believe that the human element is getting lost in our new online and 'gig' based economies. The rules for these emerging sectors are still being written, and I am excited to help write these rules with what I learn from the SI-MBA program."

Andrew comes to Burlington after spending the majority of the last twelve years in Colorado. He has a marketing background and has spent time working in the natural foods industry, and also with local small businesses. An avid snowboarder, Andrew was accepted and completed the Vail Resorts College Program while at The University of Colorado. Most recently, Andrew has worked for Lime Scooters in Denver and has seen first hand the "wild west" that is the new Gig-Economy. Andrew is fascinated with traveling and learning about other cultures. In 2014, he had the opportunity to spend a year traveling between Japan, Thailand, and Sweden.

Andrew holds a BS in Business Administration with an emphasis on Marketing from The Leeds School of Business at The University of Colorado in Boulder.
Dylan Jacobs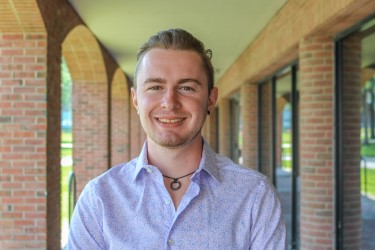 "I'm energized by the opportunity to drive positive community and social change through purpose-driven leadership and entrepreneurial problem-solving. I've come to SI-MBA to join a dynamic, collaborative learning culture where I can access specialized business insights and management tools to set a path toward a more resilient, prosperous, and sustainable world."

Dylan comes to the SI-MBA program as a recent UVM graduate with a hardy marketing and business development background due to various internships, service-learning projects, and start-up experiences. Currently, he works as the digital marketing manager for BYOtogo, a young start-up working to shift how we think about our waste and encourage everyone to positively impact our planet's health through small everyday changes. Dylan loves going on outdoor adventures that create lasting connections and memories with those around him, especially when it includes canoeing.

Dylan holds a BS from the University of Vermont. He graduated in 2020 with a degree in Community Entrepreneurship with a Minor in International Development.
Lindsay Jarrett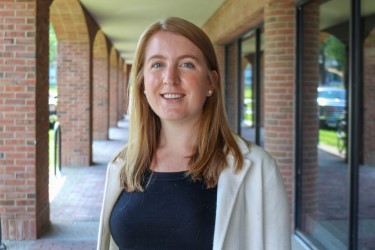 "Throughout my career, I have focused on developing people today for the needs of tomorrow. I joined the SI-MBA because I believe it is imperative for a modern organization to identify change-makers support their growth, and encourage them to develop solutions to future climate challenges no matter the industry."

Lindsay joins the SI-MBA with a goal to further develop her skills in creating community and identifying the talent that will be a force for good. She comes from Suffolk Construction in Boston, MA where she managed the early-career rotational program and developed a two-year leadership and technical training curriculum.

Prior to Suffolk, Lindsay worked at HKD Snowmakers, a company that is at the forefront of promoting environmental stewardship within the ski industry.

Lindsay holds a B.A. in Economics with a minor in Environmental Science from Colby College in Waterville, ME.
Nick Jones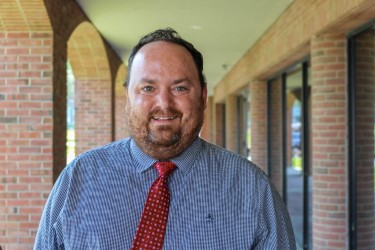 "I joined SI-MBA because I think businesses, governments, and NGOs are at a crossroads. Sustainability is a track to durable solutions in many areas of human & economic development. I want to collaborate with businesses through a sustainable perspective and I'm excited to use the business expertise developed by SI-MBA."

Nick comes from a ten-year career in the nonprofit sector working in 4 different countries, mostly in Asia. After leaving the non-profit sector and returning to the U.S. he joined the federal government working for there for nearly three years. While at SI-MBA he would like to learn about businesses that are mission-driven companies and their ability to build enterprises that focus not just on profit, but people and the planet as well. In his spare time, Nick enjoys running and soccer.

Nick holds a BA in Communication from the University of Kentucky and a MSc. of International Cooperation and Development from the Catholic University of Sacred Heart.
Carly Joos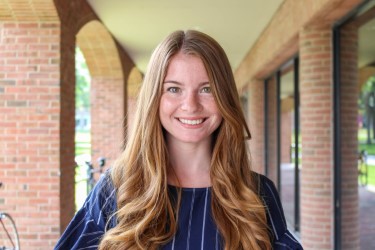 "I am inspired by businesses and brands that use their resources to make a lasting positive impact on people and the planet. I joined SI-MBA to learn how to facilitate scalable, sustainable business practices that can push more companies beyond performative actions to solutions and actions that truly make a difference."

Carly has spent the last three years working in various roles within the corporate wellness industry. Through these roles, she has helped some of the world's largest employers implement innovative benefits that improve the lives of their employees. She was inspired by companies that invested so much in their employees' wellbeing and wondered what more they could do to not only support their workforces, but also the broader communities they served and the planet. This questioning ultimately brought Carly to the SI-MBA program.

Outside of work or the classroom, Carly can usually be found outdoors hiking, running, paddle boarding, or skiing.
Carly holds a B.S. in Business Administration with concentrations in Marketing and Social Entrepreneurship from Northeastern University, where she graduated with honors in 2018.
Josh Kriesberg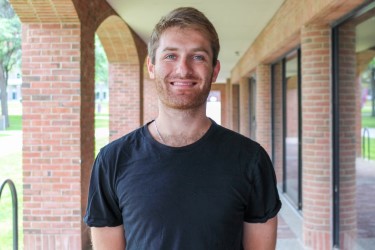 "From an early age I've been committed to leaving the world a better place than I found it. Professionally, that means advancing sustainable practices and being the change I want to see both in the world and in my career."

Josh spent the early years of his career as an advocate for energy efficiency programs and businesses. More recently he served the Commonwealth of Massachusetts by administering state funded workforce development programs for the clean energy sector. Helping hundreds of startups and larger businesses grow by finding talented individuals who advanced their mission. He comes to SI-MBA to solidify his business toolkit and integrate new knowledge into his entrepreneurial mindset. Outside of his studies, Josh loves to ski, hike, and travel outdoors as well as play strategy games and sports of any kind.

Josh holds a B.A. in American History with a minor in Economics from Syracuse University.
Zoe Kurtz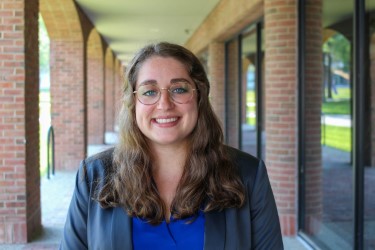 "Change needs to happen across all aspects of society to be successful. With the goal being to build a more sustainable life for all, business will need to be a part of that change."

Zoe has spent the last three years working in higher education facilities management with a focus on sustainability. Essentially, Zoe's team would analyze data to create and provide recommendations to higher education institutions about ways to better manage their facilities to reach their sustainability goals. Zoe enjoyed the world of higher education because she has been able to see how mission, space, and finance all work together to create a successful institution. She is excited about using data to find new ways to manage business operations to work towards more global sustainability goals.

Zoe graduated in 2017 from Vassar College with an Economics and Geography degree (double major).
Dan Lazarus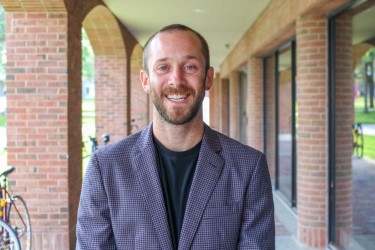 "Small scale action is important but large scale impact is necessary. As a skilled relationship builder, I believe empathy deserves a seat at the head of the table. My goal is to use my deep understanding and regard for the natural world as a catalyst for innovation. 'I am on a mission and YOU are part of it.'."

Dan graduated from the University of Vermont in 2014 with a B.S in Environmental Studies and a minor in Sociology. After spending a year working in Colorado as a School-Based Mentor with AmeriCorps he traveled further west to California. Since 2016 Dan has been developing and directing outdoor science programs for people of all ages, first with a residential outdoor science school and then, with the Santa Cruz County Parks Department.

Dan likes to tell people he grew up in Vermont. Not because he was born there, but because he discovered a new way to look at the world - a perspective that has guided his work and life since first moving to Burlington in 2010. Dan is beyond excited to return to UVM and dedicate the next year to change - both for himself and for the world does business.
Devon Maddux
"Growth only lasts if achieved sustainably. It is our responsibility to evolve in sync with our natural environment, for the benefit of all people. I joined SI-MBA to learn the necessary tools for action and to be an active player in the transformation of our institutions, businesses, and governing bodies."

Devon is a Pragmatic Creative who loves numbers just as much as he loves the arts. He has a professional background in media, film/television, theater, music, technology, and business development. He produced an independent feature film with multiple shorts; and assisted an animation studio in Scotland. He then supported international theater finance and development with Arts Emerson in Boston. Devon later transitioned into advertising in NYC working media strategy at The Media Kitchen followed by pilot accounts management at Ceros, a technology startup.

With enthusiasm and curiosity for diving into new ventures, Devon aims to build and support sustainable enterprises.

Devon graduated Cum Laude from Emerson College and holds a BA in Producing Visual and Media Arts, with a minor in Business Studies. He also pioneered the exchange program with the Communications University of China in Beijing via Emerson College.
David Mah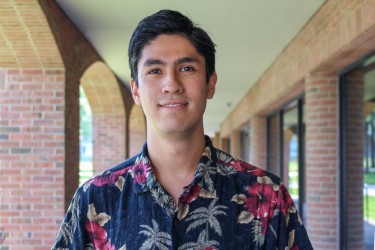 "I'm captivated by sustainable product design and its potential to vastly reduce our carbon footprint. I believe we're already seeing a noticeable reduction thanks to a few key players in the food industry. Their success is proof that sustainable values and practices can be implemented, and that positive change is attainable. I'm driven to get involved in making that change happen every day. "

David comes to the SI-MBA program after working for 3 years in the food industry, specifically with start-ups and small family businesses located in western Massachusetts. After undergrad, he joined Sproutman, a predominantly e-commerce company. He assisted with sales, marketing, and attended trade shows including the Natural Products Expo West in Anaheim, CA.

His time working closely with business owners taught him the importance and value of companies that actively reinvest in their employees, communities, and the environment.

David earned his B.A. in Religious Studies from Whitman College.
Nicole Mallett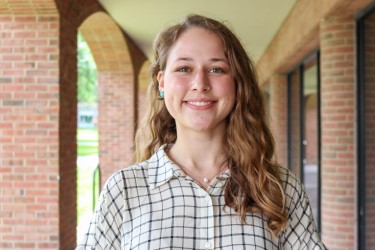 "In order to prioritize sustainability in our future, we must transform the relationship between business and the environment. Fighting for sustainable innovation within business, not counter to it, will allow the success and preservation of one to empower prosperity within the other."

Nicole joins SI-MBA with a lifelong passion for the environment. After focusing her undergraduate career on the interplay between sociology, business, politics, and sustainability, she began her career at Tetra Tech, a leading environmental engineering and consulting company. There, Nicole has spent the past two years in contracts and pricing, performing cost and proposal bid reviews, financial compliance oversight, and contract administration. With the goal of creating allyship between earth and enterprise, she hopes to contribute to the transformation of today's institutions into agents that prioritize sustainable change.

Nicole earned her Bachelors of Arts in Environmental Studies and Sociology with minors in Poetry and Administration of Justice from the University of Pittsburgh, where she graduated summa cum laude in 2018.
Colleen Miller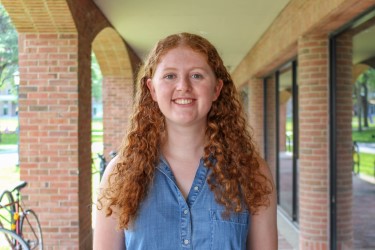 "I believe there needs to be a shift in the ways that companies think about purpose and to be responsible global citizens, must focus on identifying ways to do good. I joined SI-MBA because I wish to be a change advocate dedicated to encouraging organizations to make informed ethical decisions for the future."

Colleen worked at The Bank of New York Mellon for the last two years as project manager, focused on driving automation initiatives to increase efficiency within the bank. She has seen firsthand the way that new technology affects processes and employees as companies strive to adopt new innovations.

Colleen grew up in Rochester, New York and graduated Magna Cum Laude from Le Moyne College in 2019 with a B.S. in Business Analytics and Marketing and a minor in Entrepreneurship.
Tate Moeller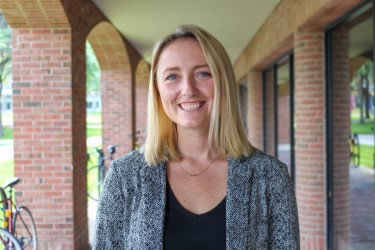 "Where businesses see value, they invest strategy and capital. My mission is to guide industries toward a circular economy, empowering them with actionable knowledge required to implement solutions that foster human and environmental well-being alike. SI-MBA emulates my belief that transformative, collaborative economics is achievable with systems-thinking and private enterprise."

Tate's professional career has always centered around sustainability, starting in 2016 as an intern for Organix Solutions of Minnesota—a for-profit entrepreneurship specializing in organic waste recovery and biopolymer film production with corporate venture capital from 2 Fortune 500's. In her 5 years at Organix, Tate finished as Director of Sustainability Strategy, deploying financially and environmentally-effective solutions for industry partners such as agriculture, waste, and packaging.

As of 2021, Tate has continued expanding upon her waste and recycling and sustainable project management skills, working as an independent contractor for both Environmental Solutions Group, LLC. and Hand In Hand Soap, LLC.

Tate graduated from the University of Minnesota-Twin Cities in 2017, earning a B.S. in Agricultural and Food Business Management and Sustainability Studies.
Tahagod Mohamed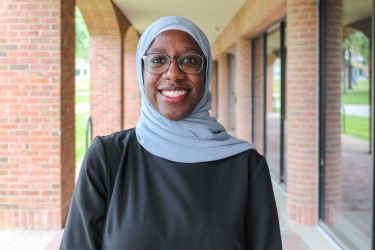 "I choose to be an advocate for all peoples suffering the consequences of unsustainable business practices that have been overlooked for too long. I choose to learn to transform businesses to do the most good for the most people."

Tahagod has four years of experience working at a technology consulting firm where her roles included project management, deploying technical solutions, and using data analytics tools to improve consumers' access to healthcare. While on the job, she worked on pro bono projects that exposed her to sustainability consulting. That experience, coupled with her educational background, deepened Tahagod's sense of urgency to find sustainable business solutions that can address the climate crisis.

Tahagod holds a BS in Electrical Engineering and a minor in Green Engineering from Virginia Tech, where she graduated in 2017.
Riley Nelson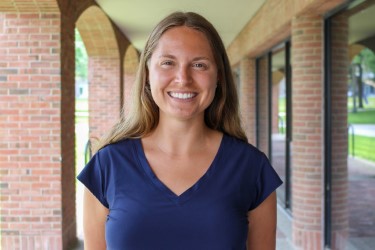 "Throughout my work experience I've noticed numerous ways that people and corporations can improve their footprints. I wish to be equipped with the necessary tools to engage others in those tough conversations, break those habits and enact positive change."

Riley joins SI-MBA with a diverse background in the sports and communications industries. Most recently working with a variety of sports, finance and tech-related clients on Fleishman Hillard's Consumer Marketing team, she supported client initiatives that included SAP tackling ocean plastic and Amazon Prime Video expanding into live sports. Prior to FH, Riley was a graduate assistant for the Boston Bruins, advocating for the implementation of sustainable business practices across the communications department. She has also worked at several global sporting events, including the 2018 FIFA World Cup in Russia and the 2017 IIHF Men's Ice Hockey Championship in Cologne, Germany.

Riley grew up in downtown Boston but now calls the Mad River Valley home. She holds a BA in Sport Management from the University of Michigan.
Cody Plante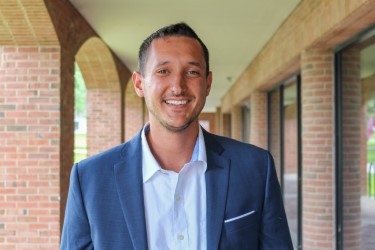 "I believe there are many scenarios/problems (especially in developing countries) which cannot be solved by Government regulation. It is these areas in which government spending and foreign aid have so clearly failed, that business (as a force for good) can utilize models with social impact baked into them to create sustainable solutions that drive change."

Cody joined the SI-MBA program after several years on his entrepreneurial journey. He founded an apparel brand and manufacturing logistics company which he owned and operated through 2017. He also worked as a Project Manager for experimental research projects based out of Dartmouth College, collaborating across twelve research labs. He is an active commercial real estate developer & investor in Central Vermont. Spending the past three years bringing waste-to-energy technologies to market in Kenya and India, he founded the Fair Fruit Exchange. His team uses IoT systems adapted from the off-grid solar sector to monitor KPIs for decentralized fruit processing and facilitate Western market access.

Cody received his B.S. in Business Administration from Northern Vermont University in 2016. He went on to become an ARCUS Leaders Fellow in 2019, a Productive Use Energy (PUE) Panelist for EEP Africa's Knowledge Week in 2020 and a Special Student at Thayer School of Engineering at Dartmouth College in 2021, studying graduate level Engineering Management.
JD Popp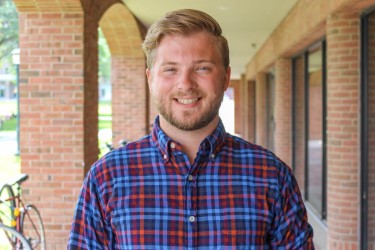 JD grew up in New Jersey and when it came time to go to college he knew he wanted to be in beautiful Vermont. JD decided to attend Saint Michaels College after a hard decision picking between Saint Mikes and UVM. At Saint Mikes he double majored in Business and Environmental Studies. JD spent 4 years bridging the gaps between traditional business models and the sustainable ones that are going to be necessary to carry us into the future - loving every second of it. After graduation in 2018, JD followed in his family's footsteps and tried to navigate his way through the insurance industry. It wasn't until he heard about the SI-MBA program at UVM that JD knew he couldn't pass up the opportunity to get back into the field he loved, and is ecstatic about being here.
Max Reitkopf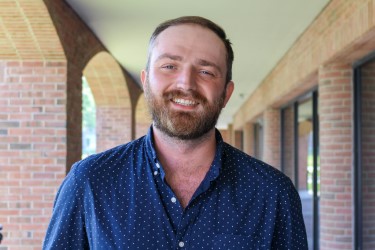 "Humanity is approaching a systematic collapse of our eco-system due to old-world economic theories that view growth as infinite even though our planet's resources are finite and fragile. We must address this fact, and it is my goal to be a part of the effort to save the planet from our ecological destruction by helping prove that business can be sustainable, support the community, and still make a profit."

Maxwell has a background as a Strategist having worked for New York City based Benefit Corporation Advertising Agency OBERLAND as well as spending the last year working for The Council on Food, Agriculture and Resource Economics. After spending a year in New York City, Maxwell moved back to Burlington due to COVID-19 to join this program.

Maxwell graduated with a Bachelor of Science from the University of Vermont's Community Development and Applied Economics program as a double major in Community Entrepreneurship, and Community and International Development.
Ally Rigutto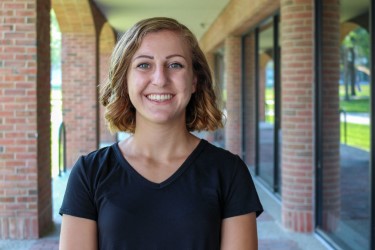 "I believe that businesses have the ability to enhance and drive larger social and environmental change that one person can't create alone. These projects don't have to be radical, but I aim to be a part of the solutions that have yet to be explored."

Allyson decided to pursue the SI-MBA after years of working in the local Vermont food system. During her undergraduate studies, she worked as a Communications Assistant for the University of Vermont's Fruit Program and Catamount Farm. Allyson has also interned with other local food businesses, such as Rabble-Rouser Chocolate and Craft Company. While there, she participated heavily in their campaign to raise money for Planned Parenthood of Northern New England and was a part of the menu team when the business expanded to Montpelier, VT in 2019. 
 
Allyson graduated from the University of Vermont in 2021 where she received a B.S. in Food Systems with a concentration in Community and International Development and a minor in Applied Design.
McLane Ritzel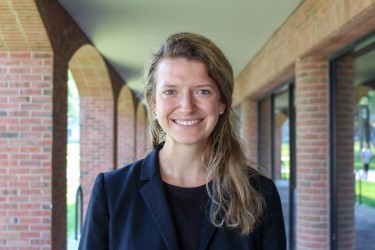 "Success and building a meaningful life to me means honoring my truth alongside mother earth, while being able to support myself and contribute to the growth of an organization. I believe business can be a force for good and I'm excited to harness that potential through the unique sustainability lens at SI-MBA."

McLane joins SIMBA with an extensive background in sustainable food and wellness. She worked on the Sustainability and Supply Chain teams at Chipotle Mexican Grill HQ, then went on to apprentice at the Rome Sustainable Food Project in Italy. In Vermont, she worked with green luxury brand Tata Harper Skincare while studying Ayurveda and herbalism. Most recently, McLane was in charge of sales and marketing at a 50-acre botanical farm owned by the founders of Annie's Naturals.

She earned her BA in History of Art from Yale University in 2014.
Jinisha Sharma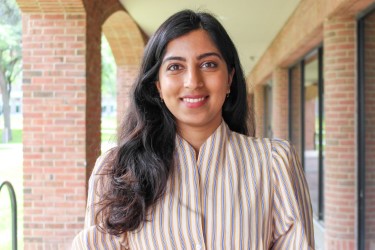 " I aspire to democratise sustainable investing which is effortless, inclusive, and effective. I am committed to developing solutions that would achieve these goals for the next-gens in India who are mission-driven yet often unable to act upon it through their own financial decisions. "

Jinisha has spent the last few years building up her understanding of impact investing and impact management through her family owned business in India. Her time at the grassroots shaped her understanding the role financial inclusion plays for the large underbanked population of India. Her learnings led her to identify an opportunity to reposition the company as a social impact business by building internal policies and external communication assets to all its stakeholders and shareholders that conveyed profit and purpose are not mutually exclusive.

She is also interested in sustainable food systems, gender and social equity, and innovation towards circular economy.

Jinisha holds a BA (Hons) in Business and Management from University of Exeter, UK.
Taylor R. Smith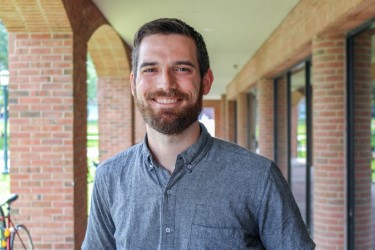 "We find ourselves at an inflection point, where we must find solutions to the massive environmental challenges facing our local and global communities.  I believe we must choose to view those challenges as opportunities to create, grow, and adapt."   
 
Taylor joins SI-MBA after six years working for an environmental engineering consulting firm near Baltimore.  He's spent the bulk of his professional career conducting environmental investigations and facilitating redevelopment on historically contaminated industrial sites, including the former Bethlehem Steel production plant located in Sparrows Point, MD.  The plant was historically the largest steel making facility in the United States with a long history at the intersection of industry, labor, and the environment. As modern industries consider new environmental and social challenges, Taylor hopes to make a meaningful impact in the transition toward a more sustainable future.

Taylor has previously earned a Bachelor's Degree in Environmental Engineering and a Master's Degree in Civil Engineering from the University of Delaware.
Mary Theodore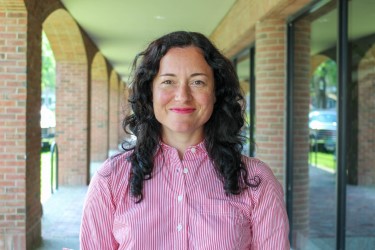 "I believe that business must serve the needs and values of our current time, including environmental sustainability, equity, the prosperity of communities, and a global economy that speaks to the needs of all.  Transformational change in the world calls for transformational change in how we do business and measure performance."

Mary is a violinist by trade and has performed as an orchestral and chamber musician for many years.  During her musical career, she founded and directed two arts non-profits, focusing on strengthening community by collaborating with artists, organizations, and institutions outside of music in order to integrate ideas across disciplines and in order to offer quality chamber music outside of the traditional concert hall venue, bringing music to those who might not otherwise have access to it.  She is thrilled to have the opportunity to bring her passion for sustainability, equity, and community, as well as her drive and qualities as a builder, to the world of sustainable business.

Mary received her Bachelor of Music, Bachelor of Arts, Master of Music, Graduate Music Theory Certificate, and Doctor of Musical Arts degrees, cum laude, from the University of Washington School of Music in Seattle.
Bethany Thibault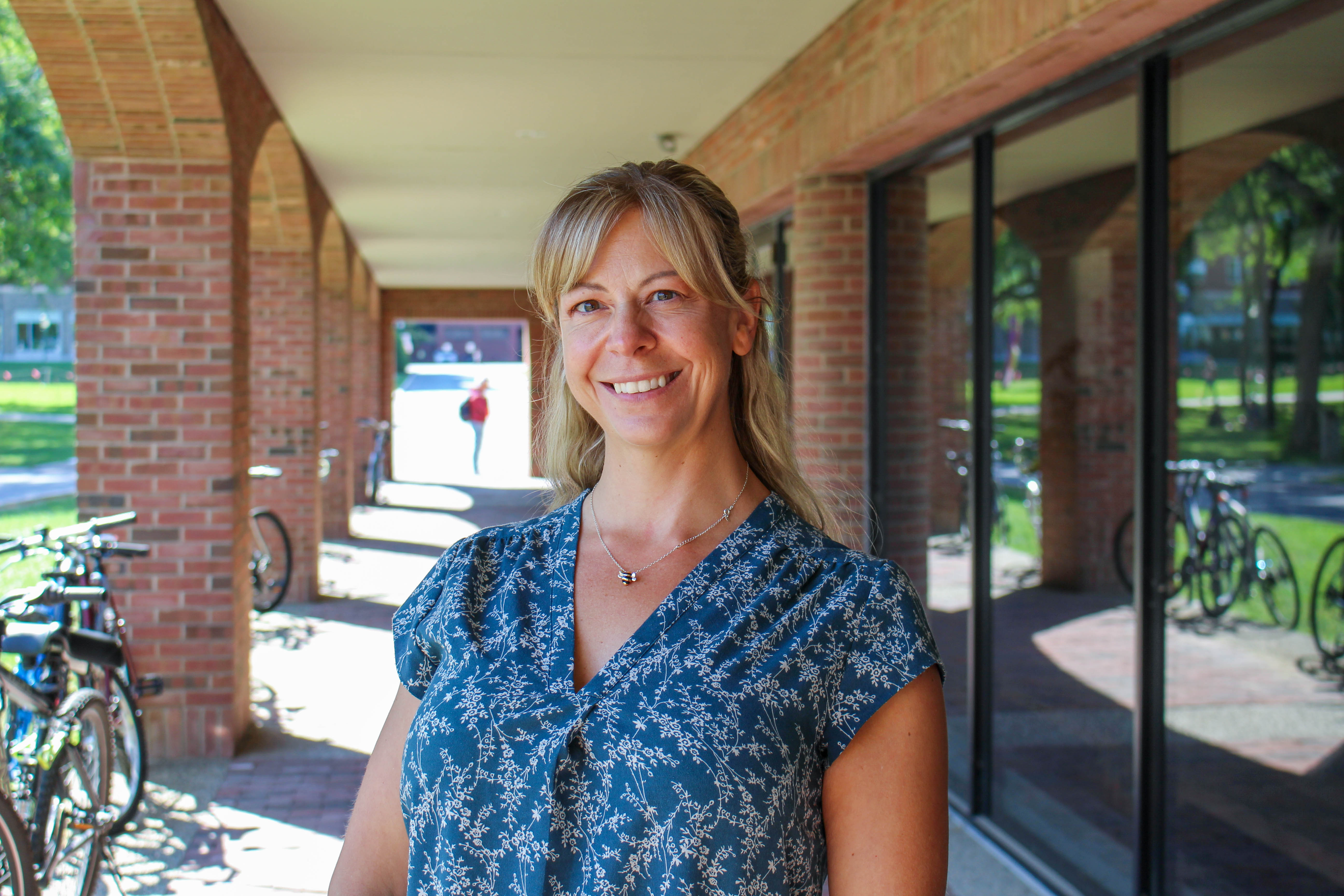 "I am passionate about fueling connection and creating systems that foster sustainability and allow individuals to thrive."

Bethany joins SI-MBA with a background in human services. She has spent the past 11 years working in the field of addiction and behavioral health for a non-profit organization, with the majority of that time spent providing direct care to individuals who not only struggle with substance use disorders but are also involved in the prison system.

Bethany was promoted to Regional Director of Operations and Administration for Phoenix House of New England's Vermont Programs in the fall of 2019. Her leadership experience throughout COVID, while also being a single parent to 3 boys, highlighted the need to promote and prioritize a "life-work balance", and ignited her desire to further her education. Bethany is excited to continue to grow as a values-driven leader and to use the power of business to create systems that incorporate wellness, inclusion, equity and personal growth.

Bethany holds a BA in Psychology and Sociology from Providence College.
Steven Tran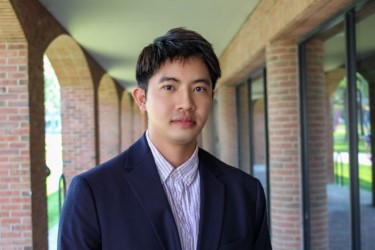 https://www.linkedin.com/in/steven-nam-tran-68a24624/
"Currently working for a sustainable and organic company, I'm more inspired by the way company running the business. I then really want my own business to be "go-green" driven. With a diversed background and a big passion with FMCG, I would love to build up my own sustainable skin care brand in the future."

Originally from Vietnam, Steven arrived to New Zealand as a student in 2010 then he acquired several years of work experience in the Education, Shipping Line, Retails and FMCG.

Steven describes himself as a well-blended smoothie with a fulfilling flavor of "Asian tropical fruits and Kiwi topping", Steven knows both the New Zealand and Vietnamese market well and wants to enhance trading opportunities between the two countries (and now three countries).

Steven is active in extra-curricular, where he is a part of networks such as AIESEC, Enactus and AUT Vietnam Alumni Group. In addition, he spent two months in Jakarta teaching English in an orphanage. Plus, Steven can play piano and cook well.

Steven holds a BC in Marketing in 2012 and a Graduate Diploma in Psychology in 2020, both from Auckland University of Technology.
Dan Weisman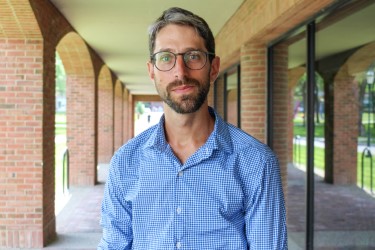 "I believe that every business needs a Lorax—someone who will work relentlessly to ensure that success means making the world a better place and not just "biggering… selling more Thneeds." After all, "unless someone like you cares a whole awful lot, nothing is going to get better. It's not.""

Dan comes to SI-MBA after over 10 years growing direct-to-consumer brands. As VP of marketing at Ministry of Supply, Dan helped build a loyal community and guided the company to prioritize climate and environmental sustainability, achieving Climate Neutral certification in 2019. Recently, Dan has consulted on branding and communications strategy for values-driven startups and non-profits focused on making business sustainable. Outside of work, you can usually find Dan and his family trying to tackle an outdoors objective that's far too ambitious for two parents, a toddler, an infant, and an old cattle dog.

Dan graduated from Dartmouth College in 2008 with a degree in Chinese Language and Literature.
Madison Wood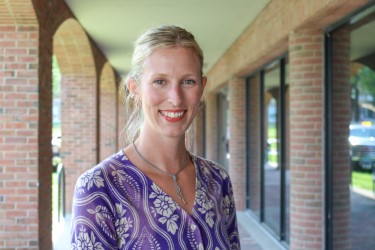 Madison Wood has eight-years of experience working on Wall Street, where she worked for BNP Paribas. She climbed the corporate ladder working her way up to the Human Resources department as an Associate, where she helped manage and develop the bank's graduate training programs. She joined SI-MBA to explore and further develop her business acumen with the goal of leading change in a sustainable, socially responsible sector.
Madison graduated from Champlain College in 2010, where she earned her BS in Marketing.