The Role of Riparian Forests in Supporting Bird Populations
Guest(s):
Allan Strong (University of Vermont) & Margaret Fowle (Audubon Vermont)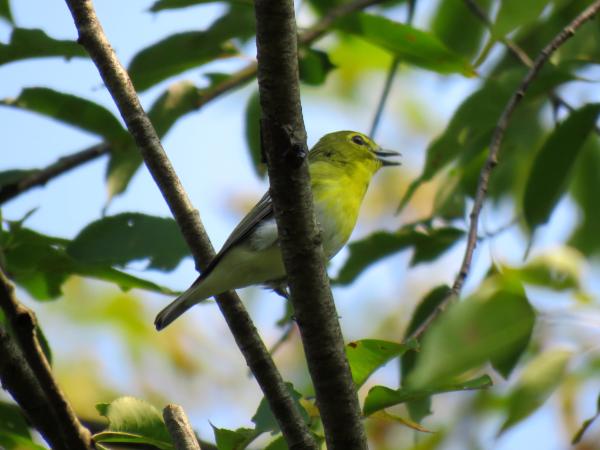 View or download a copy of the transcript here.
By Alison Adams
In this episode we speak with Allan Strong and Margaret Fowle about the importance of riparian areas for birds, and how riparian forest restoration practitioners can best support bird populations. Allan is a professor in the wildlife biology program in The Rubenstein School of Environment and Natural Resources at UVM. His research focuses on bird conservation and he currently serves as Chair of Vermont's Endangered Species Committee. Margaret Fowle is a senior conservation biologist with Audubon Vermont; her work includes a variety of bird conservation projects that range from single species recovery and monitoring projects to habitat restoration on public and private lands.
There are many birds in the region that can be found in riparian areas, including a few that are endangered or of conservation concern. Birds in this category include bald eagles (which are listed as endangered in Vermont, though no longer federally), who build their nests in trees along rivers and on lakeshores. Great blue heron, American black duck, red-shouldered hawk, who all rely on riparian habitat, are listed by Vermont as species of "greatest conservation need." Riparian areas also provide nesting habitat for more common birds like bank swallows or belted kingfishers, who then use the waterways to find food.
Listen all the way to the end to hear us try Professor Strong's famous turkey call!
The bird featured in this episode was the Yellow-throated Vireo. It was recorded by Martin St-Michel on May 18, 2014 at the George Montgomery Sanctuary in Brome-Missisquoi, Québec The song was downloaded from xeno-canto.org.
This project has been funded wholly or in part by the United States Environmental Protection Agency under assistance agreement (LC00A00695-0) to NEIWPCC in partnership with the Lake Champlain Basin Program.
Image (a Yellow-throated Vireo) courtesy of Allan Strong.
* * *
Get the RSS link to subscribe to the podcast
Go back to all episodes