Removing the Pelletier Dam
Guest(s):
Karina Dailey (VNRC), Shawn Good (Vermont Fish & Wildlife), and Gabe Bolin (Stone Environmental)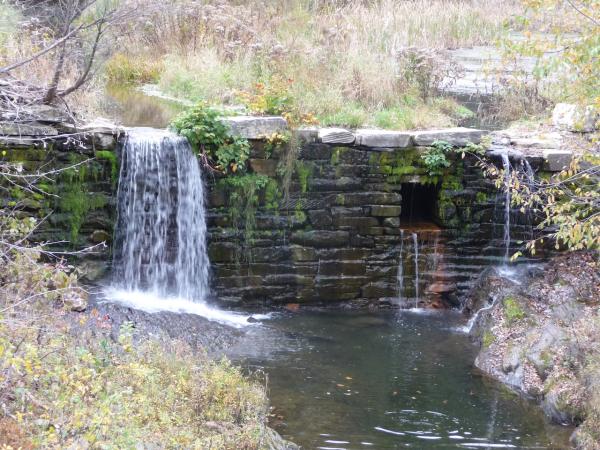 View or download a copy of the episode transcript here.
By Cate Kreider
This week we are excited to share the 12th episode of Restoration Roundup--and the start of the second season! We spoke with Shawn Good of the Vermont Fish & Wildlife Department, Karina Dailey from the Vermont Natural Resources Council (VNRC), and Gabe Bolin of Stone Environmental about the work being done to remove the Pelletier Dam in Castleton, Vermont.
Dam removal is an important way to restore natural flows, habitat, and surrounding vegetation to rivers. Many dams in Vermont are long-standing, with a history of being used for industrial work or creation of recreational spaces such as fishing ponds or swimming holes, but projects like this allow for the passage of aquatic life and the restoration of rivers and their associated floodplains. The Pelletier Dam project has received its funding and permits, begun and nearly finished construction (or de-construction!), and is moving on to the revegetation and monitoring stage. We were excited to hear about the process and future plans for this site!
Listen to the episode to learn more about the history of dams, the general goals and tools of dam removal and restoration, how native wildlife interacts with dams (both man-made and beaver-made), and how launching a massive removal project can face challenges but ultimately come through with exciting results.
Today's episode featured the call of the Louisiana waterthrush. It was recorded by Larry Clarsfeld in Beaver Brook in Keene, NH on April 12, 2012. We downloaded the song from xeno-canto.org.
This project has been funded wholly or in part by the United States Environmental Protection Agency under assistance agreement (LC00A00695-0) to NEIWPCC in partnership with the Lake Champlain Basin Program.
Image: The Pelletier Dam is shown on a sunny day before its removal. Courtesy of VNRC.
* * *
Get the RSS link to subscribe to the podcast
Go back to all episodes