Mycorrhizae Matters: Ongoing Research around Improving Phosphorous Uptake in Buffers
Guest(s):
Jessica Rubin (University of Vermont)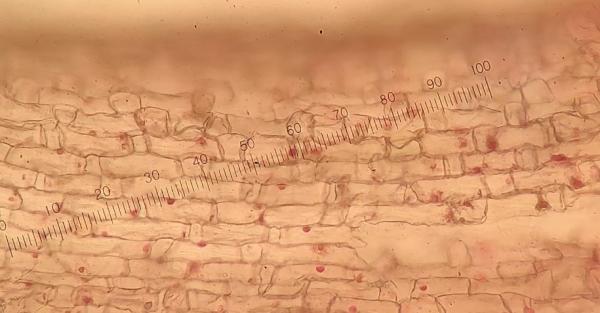 View or download a copy of the episode transcript here.
By Cate Kreider
On this podcast we've covered everything from birds, fish, and bugs to rivers and dams, people and processes, and seeds of both native and invasive species. In this episode we're expanding that list to include a neglected player in the riparian ecosystem: mycorrhizae. A type of fungus which can form symbiotic relationships with certain plants' root systems.
Jess Rubin, today's guest, began working with mycorrhizae seven years ago and has since become the founder of an ecological resilience service seeking to deepen our understanding of these cycles through research. Alongside managing this service, called mycoevolve, she also obtained a second masters degree from UVM's Plant and Soil Science Department and now serves as a Myco-Phytoremediation Research Technician in her own research projects while publishing papers about the work she's been conducting (linked below). The goal is to better understand the role of mycorrhizae in plant's phosphorous uptake, thus increasing the efficacy of riparian and agrarian buffers.
Our discussion does not stop with the singular factor of mycorrhizae however. We discuss site management, plant selection, considerations for farmers and Abenaki people in experimental design, and the potential this work has to create new avenues of research and progress in restoration work.
Join in to hear where this research started, how far it has come, and what is still emerging in the application of mycorrhizae in restoration work.

Interested in the projects we discussed? You can read the literature review here, the shelburne farms project here, and the mesocosm study with Digger's Mirth here. You can also email Jess at Jessica.Rubin [at] uvm.edu.
This episode featured the call of the Wood Thrush. It was recorded by Christopher McPherson in Hillsborough County New Hampshire on May 20th of 2021. We downloaded the song from xeno-canto.org.
This project has been funded wholly or in part by the United States Environmental Protection Agency under assistance agreement (LC00A00695-0) to NEIWPCC in partnership with the Lake Champlain Basin Program.
Image: Mycorrhizal vesicles (under a microscope at 10x) found in an inoculated willow root in the restored mycorrhizal plot at Shelburne Farms at the Myco-Phytoremediation Research site
***
Get the RSS link to subscribe to the podcast
Go back to all episodes