Watershed Alliance Teacher Researcher Partnership (WATR)
The WATR Partnership leverages local research activities and a state of the art research vessel to provide teachers with an immersive year-long professional development program related to watershed science and water quality issues. The vessel will function as a floating laboratory on Lake Champlain and be the primary vessel of watershed science research at the University of Vermont. It will be staffed with a full-time Captain and Deckhand experienced in all aspects of limnological, geological, and fisheries sampling, including: water sampling, plankton sampling, sediment coring, deploying and maintaining in situ sensors, gill netting, bottom and mid-water fish trawling, and hydroacoustic sampling. Throughout the year-long program teachers will be engaged in limnological sampling, long term monitoring, working with large datasets, and place-based learning pedagogies. During the week-long immersive experience teachers will gain valuable experience as researchers working alongside research faculty, staff, crew and community partners to better prepare them to re-imagine teaching rooted in place. This approach emphasizes the importance of creating learning experiences that are local and relevant to students.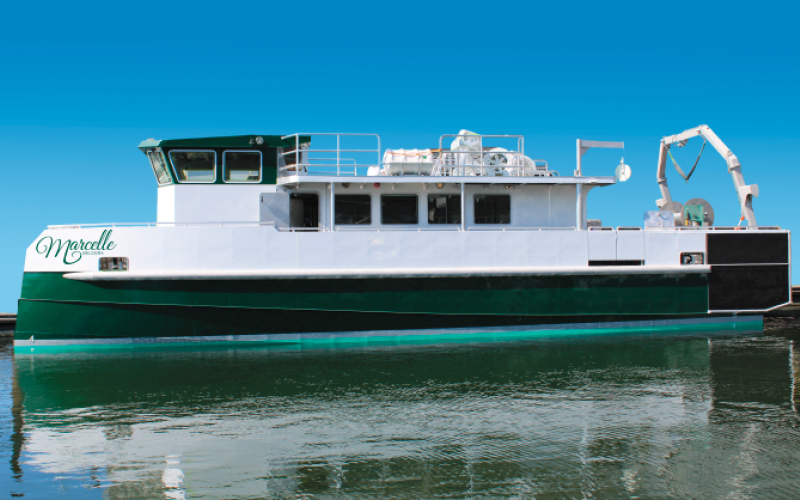 Through the WATR Partnership teachers will learn about current and emerging water quality challenges, and become involved in ongoing research projects. The capstone of this experience will be partnering with a researcher to collaborate on the development of a watershed Science, Technology, Engineering, Art, and Mathematics (STEAM) based unit. Each participating teacher will develop a minimum of one standards based lesson plan that uses place-based pedagogy through the integration of current watershed scientific research. Teachers can elect to receive graduate credits through the University of Vermont for participating in the program. Participating researchers will have the opportunity to extend their research topics into school communities and work with teachers to provide feedback on lesson plans and learning activities to ensure scientific accuracy. Teachers will pilot the lessons in their classrooms; these individual lessons and corresponding materials will then be compiled into a larger curriculum and finalized materials will be shared across the Watershed Alliance learning network for teachers across the Lake Champlain Basin to utilize.
Teachers will receive a stipend for their participation. There is no cost to participating in this program, program is funded through the Lake Champlain Basin Program. Space is limited in this program due to R/V capacity. We strongly encourage teaching teams to signup together. We also aim to have a geographic distribution of teachers from across the watershed. We will be prioritizing teachers from schools with a high percentage of free and reduced lunch and teachers who serve a diverse student body. Completing this form does not guarantee that you will be accepted into the program. In order to be eligible your school must be located in the Lake Champlain Watershed.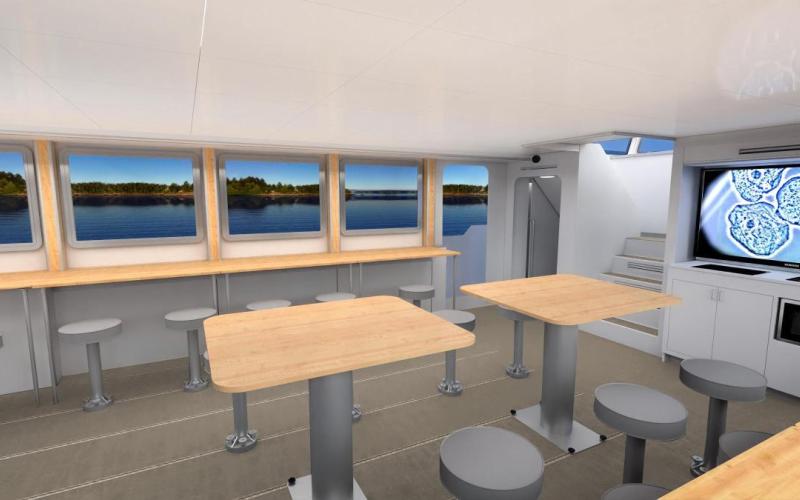 Program Details
Deadline to apply: February 24, 2023*
*Program facilitators will review applications in early March and notify applicants in mid-March.
Dates: July 31st - August 4th 2023 (summer intensive session), & school year sessions TBD
Location: Rubenstein Ecosystem Sciences Laboratory, R/V Marcelle, and others
Course Credit: 3-6 credits (tuition fees apply)
Program Costs: There is no cost for participation in this program.
Sample Program Day
Morning Sessions:

Arrival at Rubenstein Ecosystem Science Laboratory
Community Building Activity
Lab Tour
Student Research Panel

Lunch
Afternoon Sessions:

Curriculum Planning Time
Vessel Time - Trawling for Juvenile Lake Trout, Water Quality Monitoring
Stream to next lake segment

Arrive at lodging

Community Dinner
Optional: Evening Activity
Questions? contact: Ashley Eaton, akeaton [at] uvm.edu
To request a disability-related accommodation to participate in this program, please contact Ashley Eaton at 802-391-4410 or akeaton [at] uvm.edu by May 1 2023 so we may assist you.