Internships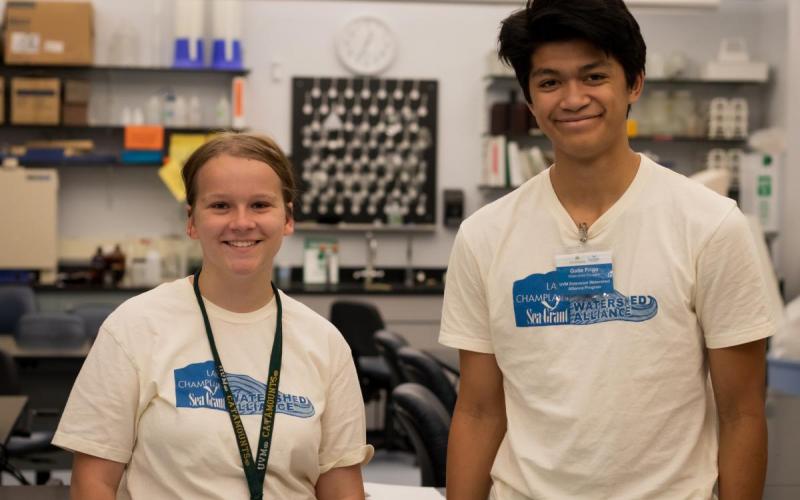 Watershed Alliance aims to increase awareness and knowledge of watershed issues in the Lake Champlain Basin (both in NY and VT). Each spring and fall we hire a cohort of undergraduate students, known as Watershed Educators, who are actively looking to gain experience educating K-12 students about water resources and watershed education. Watershed Educators receive training in stream ecology, watershed science and teaching science as inquiry. They learn important group management skills that are applicable both in the field and classroom. These skills are then used to teach K-12 students about our watershed out on our research vessel, at local stream sites, or in classrooms across the state (mileage is reimbursed for travel).
Watershed Educators are expected to work approximately 50 hours per season. Internship hours are typically Monday through Friday between the hours of 8am - 4pm.
Fall Season: late August (start of academic year) to early November
Spring Season: late February/early March until the end of the academic semester.
*Multiple semester internships are encouraged.
Options for employment: 1-2 credits worth of internship credits or $15 per/HR.
---
Qualifications and Application Process
Interest in working with K-12 students in outdoor and lab environments
Interest in environmental science and watershed science
Willing to work in teams and build professional skill sets
To apply, please send your resume and course schedule to: ​
Vermont programming - University of Vermont: ​
watershed.internship [at] uvm.edu, (802) 391-4119
New York programing - SUNY Plattsburgh:
Nate Trachte, ntrac002 [at] plattsburgh.edu, (518) 564-3172
"I am so grateful that the Watershed Educator position gave me the chance to explore the field of environmental education. As an Environmental Studies major, I've always been very interested in pursuing environmental education, but I've never had the chance to try it. Being a Watershed Educator not only allowed me to test out the field, but also gave me valuable experience to use when I apply for jobs in the future."