Virtual Learning
Spring 2021 Virtual Programs
Even with uncertainties due to COVID-19, we remain committed more than ever to our mission to develop and share science-based knowledge to benefit the environment and economies of the Lake Champlain basin. Lake Champlain Sea Grant is currently working to transition workshops and educational resources to virtual formats to promote scientific investigation, and the education of tomorrow's scientists, in the Lake Champlain basin. All programs are FREE.

Virtual Stream Exploration
In lieu of our most popular in person program, we have developed a remote learning experience that engages students in an interactive virtual exploration of a small stream in the Lake Champlain watershed. The program focuses on biologic indicators and ecosystem health. Apply Online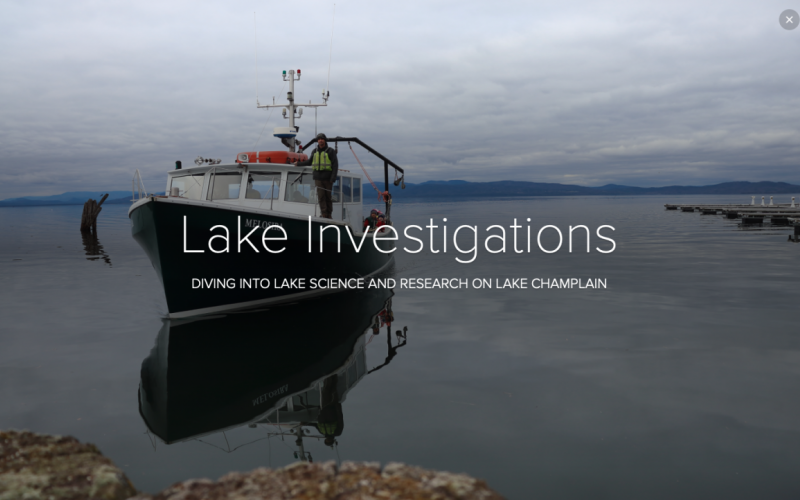 Virtual Lake Exploration
In an effort to provide the "floating classroom" experience, students can take a virtual tour on the R/V Melosira. This program provides a deeper look at lake ecology, water quality sampling, and local water quality challenges. Apply Online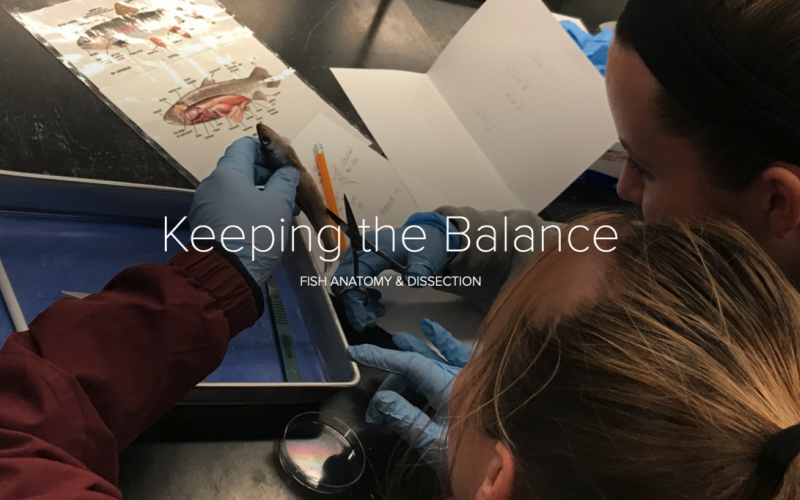 Virtual Fish Dissection
This guided virtual fish dissection features fisheries sampling techniques and short videos: a "fish files" series to highlight a few fish species found in Lake Champlain. Apply Online

Special Topics - Live Session
Meet up with our education team and get more information on specific water quality topics. Students have a chance to ask questions about water quality in the Lake Champlain basin. Apply Online
Watershed Explorer Challenge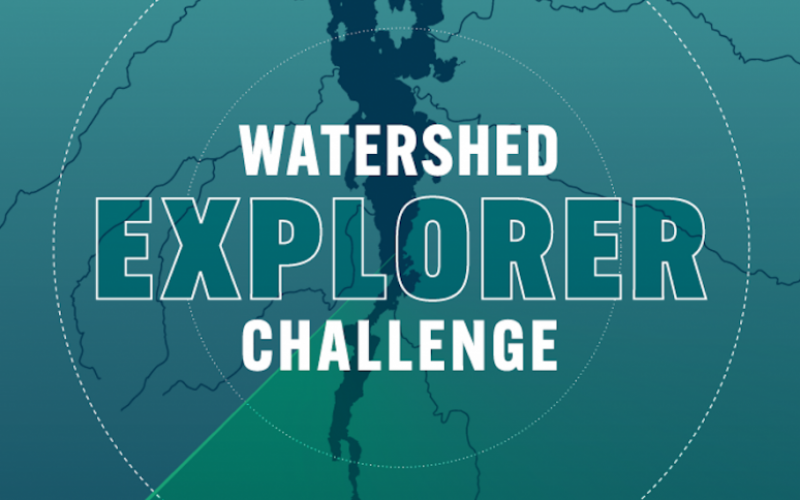 The Watershed Explorer Challenge is completed using a booklet with 11 activities, rooted in NGSS practices, for young people to learn about watershed science.
Participants will be asked to make a watershed model, identify the connections in an aquatic food web, determine stream health from benthic macroinvertebrate samples, and more.
This is a learning experience for students and their families to complete at their own pace. Teachers can assign this booklet for students to work on independently. Those that complete all the activities in the booklet will be awarded the title of Watershed Explorer and receive a certificate. Apply Online
Teachers, would you like to use the booklet with your class? View an informational webinar on to review the booklet and get familiar with this resource - recorded webinar can be viewed on our YouTube page.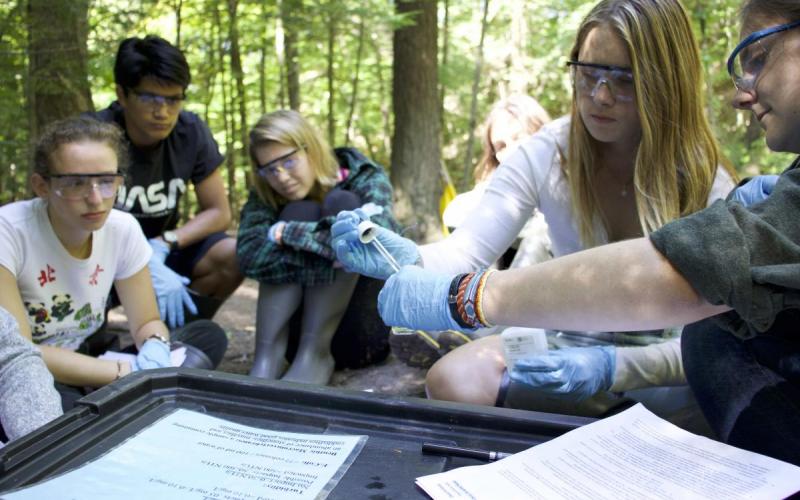 Need Water Quality Monitoring Equipment?
If you are looking to conduct water quality monitoring with a group or a class contact us at watershd [at] uvm.edu to borrow equipment.
Apply Online for the Watershed Alliance Programs listed above
---
Recommended Resources
Videos
Benthic Sampling with a Kicknet: This video by LCSG education staff walks you through what it is like to gather a benthic macroinvertebrate sample with a kicknet.
Lake Champlain Basin Program Clean Water Videos: Explore animations and videos to learn why phosphorus is a problem, what the Total Maximum Daily Load (TMDL) is, and how people working on the landscape in a variety of ways are helping to achieve the goals of the Lake Champlain phosphorus TMDL plan.
Dive In Series: This page on the Lake Champlain Basin Program website has a variety of videos of people participating in activities varying from aquatic invasive species removal to water quality sampling.
Bringing Back Salmon: This is a three-part, short series on the history, current research, and restoration activities related to the land-locked Lake Champlain Atlantic Salmon.
Outdoor Activities
Story Walk: Though Audubon Vermont programming is canceled in response to COVID-19, their nature trails remain open.
Sit spots: Find a quiet spot in your yard and try to count how many animals you see, what kinds of birds you hear, what you observe, etc. You may be surprised. Try at different times of the day, too.
Phenology: Start tracking the seasonal cycles of plants and animals to become more in tune with the rhythm of the Champlain Valley while collecting data for the greater good.
Looking for something specific or need help regarding virtual watershed science activities? Reach out to our team at watershd [at] uvm.edu