We offer a variety of programs throughout the year, and this list highlights some of our regular offerings. We often add new programs, so visit the 4-H Announcements page for current information and links to registrations.
Check out the following programs:
4-H World Changers (Learn to Code)
This is a virtual coding program for grades 5-12 offered throughout the year. We usually start one 6-week program at the end of September and another at the beginning of February. Topics change each session.
Citizenship Washington Focus
Through Citizenship Washington Focus (CWF), teens experience Washington D.C. like never before. Using the nation's capital as their classroom, CWF connects young leaders from across the country to gain the skills and experiences to become effective change agents. Information and registration usually opens in October/November; CWF takes place one week in late June/early July. Open to youth entering grades 9-12.
Natural Resources Management Academy
Are you a youth entering grades 7-10 in the Fall who is interested in the environment and ready to explore, in-depth, your passion for Vermont's natural resources?
If you answered yes to this question, then you should attend NRMA. Come ready to explore natural resources management, and share a weekend with other youth from around Vermont who have the same interests. It is a weekend full of fantastic learning opportunities aimed at understanding Vermont's forests, wildlife, soils, water ecosystems and more! All programs are hands-on and mostly outdoors.
Information and registration opens in early April.
THRIVE Workshops for Schools - Schedule Today!
4-H has been helping youth thrive for over 100 years! Through experiential learning activities we deliver high quality programs framed in a positive youth development context. Let us work with your middle and high school students to intentionally focus on the development of critical life skills / transferable skills. Contact Lauren.Traister@uvm.edu for more information and to schedule your workshop. (Flyer, PDF)
TRY for the Environment
Recipient of the 2015, 2016 and 2017 Governor's Award for Environmental Excellence

TRY stands for Teens Reaching Youth and is an environmental leadership opportunity for youth in grades 7-12. It is a teen-led environmental education program with an embedded service learning component designed to teach environmental literacy and responsibility to younger youth. TRY for the Environment includes five program areas—energy FUNdamentals, waste solutions, food systems, forest and trees and TRY 4-H20 —to connect young people to real-world environmental problems in which they can be key change agents helping to create real-world solutions.
"The Teens Reaching Youth program has allowed our students to become experts on energy and sustainability issues. It has enabled them to become agents of change through education."
- Don Taylor, Main Street Middle School teacher

The TRY program consists of five program areas:
Each program area curriculum includes 6 different one-hour lessons that are fun, hands-on, and easy to teach!
Energy FUNdamentals highlights wind and sun energy engineering. Grades K-3
Climate Change Through Waste Solutions focuses on the 4Rs—reduce, reuse, recycle and rot. Grades 1-3
Food Systems explores the food system and the need to protect our soil, seeds, pollinators and climate. Grades 2-4
Forests & Trees investigates the basic concepts of forest and tree stewardship. Grades 2-4
TRY 4-H20 examines the water cycle, watersheds, water quality and health, and aquatic life. Grades 3-4.
TRY Lessons are taught by TRY teams consisting of 2-4 teen teachers and adult mentor who are trained to teach specific lessons to younger students. Teams must apply to the program and be selected.
Information and application materials are available at the start of September, with applications due in early November each year.
Who can be a TRY team member?
Team members must be in grades 7-12 and should have an interest in learning and teaching about renewable energy, waste solutions or food systems. It's okay if you don't have any knowledge of the issues or know how to teach. We will train you!
Your team must be able to commit to teaching the program to two different groups. That's a minimum 12-hour commitment (plus your preparation time).
Who can be a TRY team mentor?
Some ideas of people to ask:Teacher, parent, afterschool instructor, community member, college student (21+ years old), 4-H or Scout leader, Green School Energy Challenge advisor, or any caring adult who wants to mentor your team!
Questions? Email Lauren.Traister@uvm.edu
Program Partners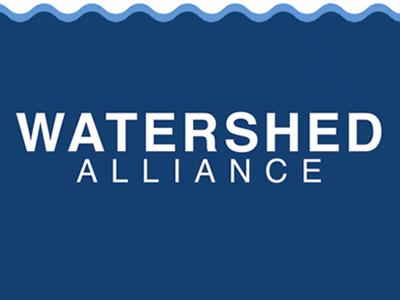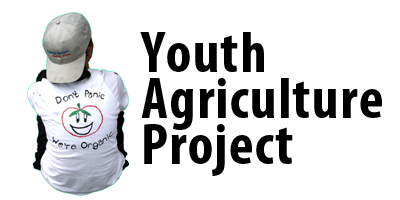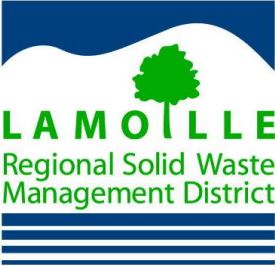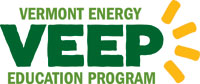 VTeen Leadership Weekend
VTeen Leadership Weekend is a fun-filled weekend developing important skills and traits that will help you stretch and improve your leadership, communication, problem solving, teamwork and other transferable skills to take back and use in your club work, school and community.
OPEN TO ALL! We welcome ALL teens in grades 7-12 who want to improve their life and leadership (transferable) skills and make a difference in their club, community and our world!
Fun activities
Skill building games
Action planning
Meet new friends
Just for teens!
Information and registration materials are available in early September.
VTeen 4-H Science Pathways Cafes & Summer of Science
Join us during the school year for both in-person and virtual cafes where you will meet scientists, learn about their work, explore different science pathways, and engage in hands-on activities and informal discussions. Open to all youth in grades 7-12.
The cafe schedule, flyers and registration links are posted in late August/early September. We host one cafe each month from September through May.
During the summer months we host Summer of Science which is a collection of different science workshops.
Youth Environmental Summit (YES)
Speak Out. Act Up. Be the Change.
The Youth Environmental Summit (YES) is an annual event for students in grades 6-12 who want to learn about environmental issues and find ways to take action. At YES participants engage in hands-on workshops, action-inspiring discussions, networking with environmental professionals and like-minded peers, and much, much more!
Information and registration materials are available in early September. The event is held annually in late October/early November.
Vermont Science Olympiad
UVM will host the Vermont Science Olympiad in March/April each year. We encourage all high schools to form a team (or two, or three!) to participate. Students and teachers who have previously participated say it was one of the most inspirational and memorable experiences of their educational life. Visit Vermont Science Olympiad to learn more.
Discover Engineering
The Vermont 4-H Program and the UVM College of Engineering and Mathematical Sciences (CEMS) team up each February to expose youth to engineering, build skills, and help youth understand different pathways they can take to pursue a future as an engineer.

The schedule of events, flyers and links to registration are posted in November/December each year.