What Questions Will You Ask?
As a top-ranked, small public research institution, UVM offers endless opportunities for undergraduate students to get involved in meaningful and impactful research. Our faculty have been recognized not only for their excellence in the classroom, but for their scholarly achievements as scientists and researchers. Students participating in undergraduate research work alongside accomplished faculty-scholars gaining practical experience in purpose-driven science and real-world application.
CALS offers several programs focused on providing undergraduate students with research opportunities. Explore below.
Distinguished Undergraduate Research (DUR) Program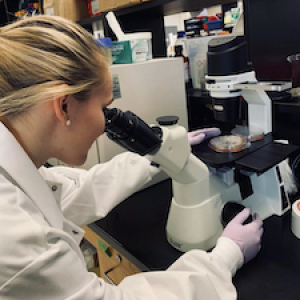 Open to all students in CALS, the Distinguished Undergraduate Research (DUR) Program provides students the opportunity to conduct significant, independent and scholarly research under the close supervision and mentorship of a faculty member. DUR awards are granted to students who have demonstrated superior achievement in original research, and as such, is one of the highest honors conveyed by CALS.
Visit our Scholarships and Awards page for application deadlines and how to apply.
CALS Life Science Leadership Program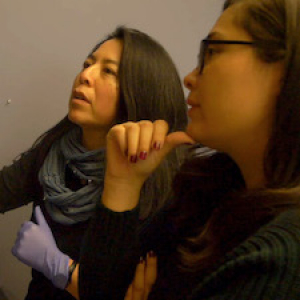 The CALS Life Science Leadership Program aims to engage and support students who advance diversity in the life sciences (underrepresented racial groups, LGBTQ+, first-generation) to work with CALS faculty on summer research projects. The program goal is to provide opportunities for faculty-student teams to work on mentoring and leadership development across cultural and identity differences. Student-faculty pairs will participate in mentoring workshops throughout the summer of the award.
Applications are currently being accepted for Summer 2021.
Agroecology Research Fellows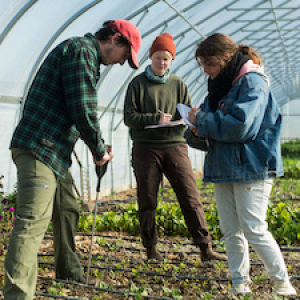 The Agroecology and Livelihoods Collaborative (ALC) is a transdisciplinary community of practice at UVM dedicated to the application of agroecology and participatory action research. The ALC offers opportunities for students to join a rich community of faculty, staff and graduate students while gaining high-impact research and experiential learning experience.
Students may apply for the ALC Undergraduate Research Fellows Program, which takes place during the academic year, or the Agroecology Extension (AX) Summer Research Fellowship, which provides students with funding to participate in summer research in collaboration with mentors engaged in various projects with farms and farmers in the community. Applications for the 2021 AX Summer Research Fellowship are being accepted through March 5, 2021.
Student Research Spotlight
Join us inside the Thali Lab to hear from molecular genetics major Danielle Allen '20 who conducted undergraduate research on an essential protein involved in HIV transmission.