What Questions Will You Ask?
As a top-ranked, small public research institution, UVM offers endless opportunities for undergraduate students to get involved in meaningful and impactful research. Our faculty have been recognized not only for their excellence in the classroom, but for their scholarly achievements as scientists and researchers. Students participating in undergraduate research work alongside accomplished faculty-scholars gaining practical experience in purpose-driven science and real-world application.
CALS offers several programs focused on providing undergraduate students with research opportunities. Explore below.
Summer Research Opportunities
Agroecology Extension (AX) Summer Research Fellowship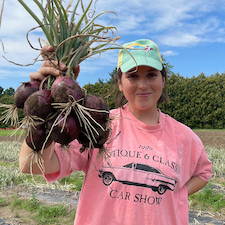 The Agroecology Extension (AX) Summer Research Fellowship provides students with funding to participate in summer research in collaboration with mentors engaged in various projects with farms and farmers in the community. The program offers a fully-paid, 10-week research and outreach experience that takes place on campus and on farms throughout Vermont. The program is based at UVM, but students from any U.S. institution may apply. 
Applications open! Deadline: March 4, 2023
CALS Life Sciences Leadership Program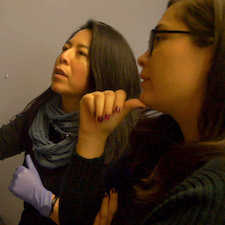 The CALS Life Science Leadership Program aims to engage and support students who advance diversity in the life sciences (underrepresented racial groups, LGBTQ+, first-generation) to work with CALS faculty on summer research projects. The program goal is to provide opportunities for faculty-student teams to work on mentoring and leadership development across cultural and identity differences. Student-faculty pairs will participate in mentoring workshops throughout the summer of the award.
Applications open! Deadline: March 24, 2023
Food Summer Undergraduate Research Funding (SURF)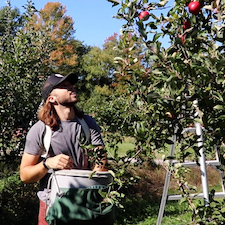 Sponsored by the Agriculture Research Services of the USDA and hosted by the Food Systems Research Center at UVM, the Food SURF program provides summer research funding for undergraduate students to conduct research centering on the food system. Food SURF is a mentor-based program where undergraduate students work with a chosen faculty mentor to develop a research proposal and conduct the research over the summer. Open to all UVM students. 
Applications open! Deadline: Friday, March 24, 2023
NSF / UVM Research Experience for Undergraduates: Crop Diversity and Food & Income Security in East Africa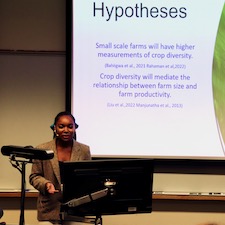 UVM is the host institution for a National Science Foundation (NSF)-sponsored research program for undergraduate students. The program offers students the opportunity to conduct hands-on interdisciplinary research on the social, ecological and economic contributions of crop diversity to nutrition and farmer livelihoods in Uganda. The program takes place at UVM, but students from any U.S. institution may apply. Eight students are selected each year (program runs each summer from 2021-2023).
Applications open! Deadline: February 28, 2023
Gilman T. Dedrick Award - Summer Research Internship in Diversified Agriculture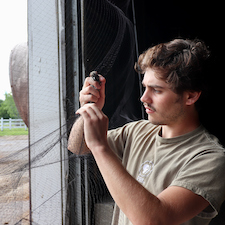 The Dedrick Award supports an undergraduate student to conduct summer research in diversified agriculture. The award provides $2500 to fund the recipient's research which corresponds with a diversified agriculture topic with a preference for topics that involve animal-related projects. 
Applications open! Deadline: Friday, April 12, 2024 by 5:00 PM EST
Academic Year Research Opportunities
Distinguished Undergraduate Research (DUR) Program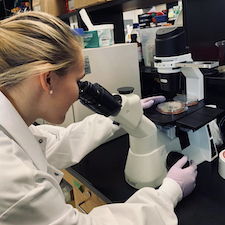 Open to all students in CALS, the Distinguished Undergraduate Research (DUR) Program provides students the opportunity to conduct significant, independent and scholarly research under the close supervision and mentorship of a faculty member. DUR awards are granted to students who have demonstrated superior achievement in original research, and as such, is one of the highest honors conveyed by CALS.
Agroecology & Livelihoods Collaborative (ALC) Undergradaute Research Fellows Program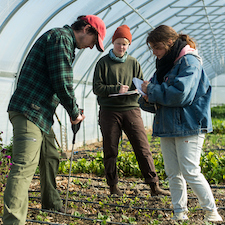 The Agroecology and Livelihoods Collaborative (ALC) is a transdisciplinary community of practice at UVM dedicated to the application of agroecology and participatory action research. The ALC offers opportunities for students to join a rich community of faculty, staff and graduate students while gaining high-impact research and experiential learning experience.
Student Research Spotlight
Join us inside the Thali Lab to hear from molecular genetics major Danielle Allen '20 who conducted undergraduate research on an essential protein involved in HIV transmission.