Sophomore animal science major Ellie Karasch is holding a baby house sparrow steady with her thumb and fingers while vet tech Jen Wolfe wraps its legs with clear tape, leaving a half-inch gap so the bird can balance and hop. 
For Renee Hamblin, a typical day at Queen City Brewery may involve bottling the latest brew, scheduling the week's social media posts, or leading a focus group for market research.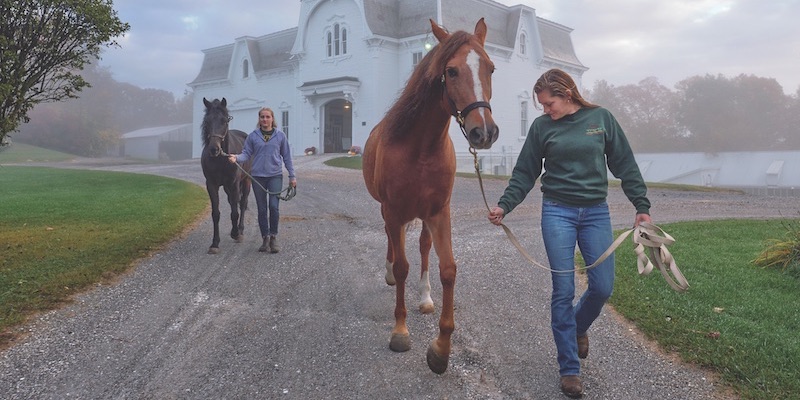 One Friday in April, at 5:30 a.m., Kim Demars got a phone call from a horse. A sensor attached to the mare triggered the call, a "foal alert," signaling that the mare had gone into labor. The team assembled at the barn; soon after, the foal arrived, long-legged and healthy at more than 100 pounds.