In a recent panel discussion, graduates of UVM's College of Agriculture and Life Sciences shared their stories transitioning from UVM to careers in the artisan cheese industry.
Four local alumni convened at UVM's Davis Center in November for a panel discussion on their path to careers in the Vermont artisan cheese industry. None of them started their undergraduate journey with the intention of becoming cheesemakers, but through coursework, internships and personal connections they made, each found their way to cheese. Or maybe, cheese found them.
Moose have been the subject of intensive study in recent years in the Northeastern U.S., largely due the growing problem of winter ticks that have had a negative impact on the region's moose population. Most research has focused on the links between landscape conditions and the survival and reproduction of moose.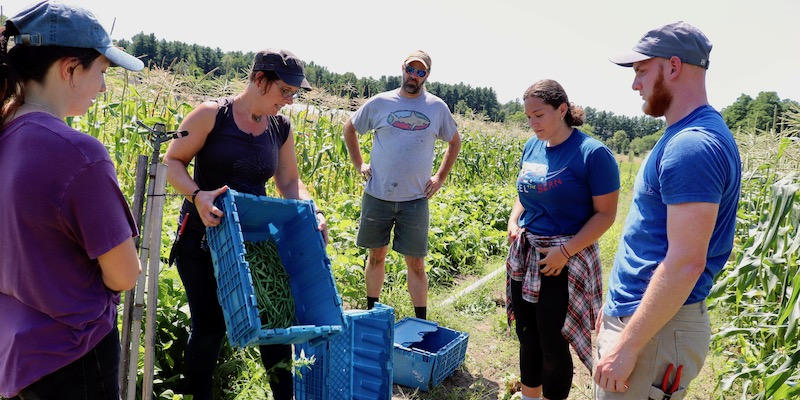 Many UVM students take pride knowing that over 25% of campus food comes from local/community-based, fair, ecologically sound and humane food sources. What they may not know is that a portion of that food is cultivated by UVM students just a few miles from campus at UVM's Horticulture Research and Education Center (HREC).