Continuing the legacy of exceptional Morgan horses, the UVM Morgan Horse Farm proudly offers these stallions to the public.
Clients interested in all breeding services should contact Farm Manager Kimberly Demars, (802) 388-2011 or send an email.
UVM Equity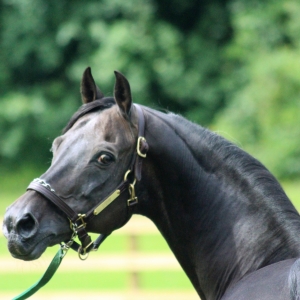 (UVM Lash x UVM Mystic)
A grandson of UVM Flash and son of UVM Lash, UVM Equity is bold, expressive, and extremely typey. UVM Equity was born in 1996 and looks just like his famous grandsire.
UVM Jubilant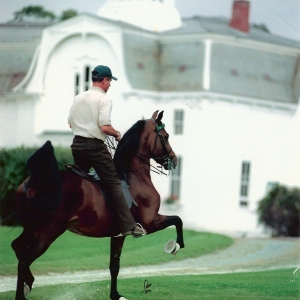 (UVM Lash x UVM Mystic)
A product of the historic "UVM Lash x UVM Mystic" cross, UVM Jubilant stamps his offspring with his athleticism, beauty, and enthusiastic disposition.
UVM Willoughby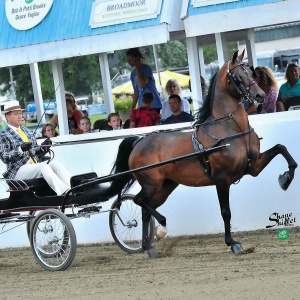 (MEM Bailamos x Signed Sealed Delivered)
With World Champions on both sides of his pedigree, this 2014 Stand and Deliver grandson is tractable, athletic, and game to work and enjoyed an undefeated 2018 season. Look for him showing with Broadmoor Stables in 2019.
If you are interested in our reporduction services, or would like to book to a UVM stallion, please contact us.
The 2020 stud fee for the UVM Stallions is $1,500. All stallions are offered as fresh cooled, with the exception of UVM Willoughby- frozen semen only.
The UVM Morgan Horse Farm offers stallion station and mare station breeding services to clients whose horses meet the appropriate requirements.
E-mail us at: uvm.morgans@uvm.edu