About the UVM Business Pitch Competition
The annual UVM Business Pitch competition challenges students to present their business ideas and concepts to a panel of judges. UVM students who have innovative and impactful plans to start and grow either a business or a mission-driven organization are invited to apply. The presentation and pitch must demonstrate a viable business solution and plan that addresses an existing consumer need, or can create one, identifies a target market, and outlines the operational and management plan for success. The winning business teams walk away with cash prizes.
2023 Competition Details
Thursday, April 27, 2023 from 5:00 p.m. to 8:00 p.m. in the Keller Room of Kalkin/Ifshin Hall
7-minute pitch followed by 5-minute expert Q&A
Judging this year's presentations are:

Lauren Bass SI-MBA '20, Executive Director of LaunchVT
Scott Graves, Director of StartUp Rutland & The Hub CoWorks
Sarah Kearns, Business Advisor of Strategic Projects at Vermont Small Business Development Center
Justine Mulliez '11, Founder and Co-Active Coach at Just a Wild Thought
Bob Phillips, Grossman School of Business Executive in Residence & Retired Unilever Director
Samantha Roach-Gerber, Vice President at Vermont Center for Emerging Technologies

Prizes awarded in five categories:

Four (4) $600 "Best of" Awards:

Best Pitch (verbal and visual)
Most Launch Ready (working prototypes, preliminary sales)
Most Sustainable (environmental and/or social)
Most Innovative Technology (software and/or hardware)

One (1) $600 People's Choice Award, sponsored by the UVM's Entrepreneurship club!
One (1) $1,200 Grand Prize
How to Enter
Prepare a "7-minute" slide deck which outlines:

Unique value created, industry & competitor analysis, key customers & stakeholders, operational model, financial plan, and growth potential.                                       

Submit a "draft" slide deck for consideration to your college/school's coordinator by Thursday April 13, 2023 by 4:30 p.m. 

GSB (Erik Monsen), RESNR (Dave Kaufman), CALS (Trisha Shrum), CEMS (Dustin Rand), others (Erik Monsen)

If you are interested and have clarifying questions, contact your college/school's local coordinator, or email

Dr. Erik Monsen

.
Competition and Judging Guidelines
2023 Sponsors
Thanks to the Grossman School of Business, Rubenstein School of Environment & Natural Resources - Parks, Recreation, & Tourism Program, College of Agriculture and Life Sciences - Community Development & Applied Economics Department, College of Engineering and Mathematical Sciences - Mechanical Engineering Department, College of Arts & Sciences - School of the Arts, and UVM's Office of the Vice President of Research for sponsoring and supporting this annual event.
Additional thanks go out to our alumni sponsors, including David Aronoff '86 and Jodi Goldstein '89, whose generous endowments provide ongoing funding for this competition, as well as Richard Bass '66, whose personal gift is making this year's competition extra special.
An extra special thanks also go out to our local community sponsors, who play a very important role in supporting start-ups and the entrepreneurial ecosystem here in Burlington and across Vermont.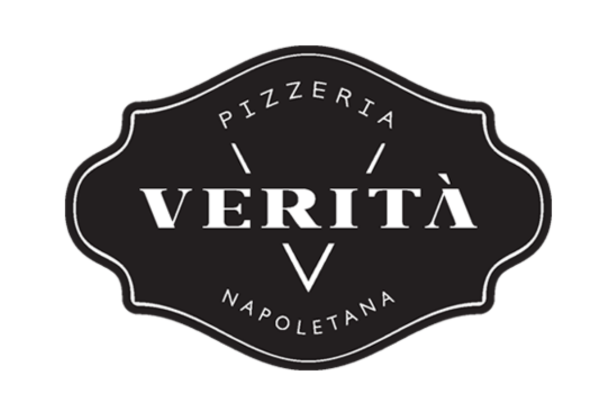 Moulton Law Group
Moulton Law Group is a boutique law firm that focuses on advising business clients, investors, and entrepreneurs on a wide range of business legal needs, including financing transactions, private offerings, venture capital, angel investment, slow money/social investing, crowdfunding, business acquisitions, employment matters, equity compensation, intellectual property and general contract and business matters. The Moulton Law Group often acts as a "general counsel" for businesses that are too small to justify the cost and expense of hiring a dedicated in-house counsel.
Gallagher, Flynn & Company
Gallagher, Flynn & Company's services have been performance based and relationship driven for over 60 years. Its CPA services are the foundation of our firm, and set the benchmark for technical expertise and integrity in our suite of professional services. The firm is large enough to provide clients with a diverse portfolio of services while remaining as highly responsive and client-focused as always. GFC delivers accounting, tax, and consulting expertise in key business areas, including tax consulting & compliance, accounting & assurance, mergers, acquisitions & transaction, private equity support, business consulting, business valuation & litigation support, finance & accounting outsourcing, and HR consulting services.
Fuse Marketing
Fuse is an award-winning marketing agency that help world class brands connect with teens and young adults.  The agency offers strategy, experiential, social media, public relations, and creative services.   Fuse has been named one of the best places to work in Vermont by Vermont Business Magazine and one of the top 25 places to work in the country by Outside Magazine.
Pizzeria Verità
Pizzeria Verità opened in Burlington, Vermont in 2012 and is a full-service Neapolitan pizzeria with a focus on exceptional Italian cuisine, inspired craft cocktails, and well-informed, engaging staff. They make pizzas in the traditional Neapolitan technique, in a very hot wood-fired oven. The majority of their toppings come from local sources here in Vermont, which stems from a commitment to supporting our local farmers and food producers and our dedication to the Neapolitan tradition.