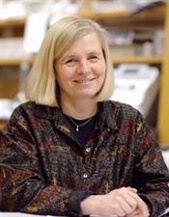 Dr. Maiken Nedergaard, M.D. D.M.Sc.
Professor and Co-Director
Center for Translational Neuromedicine, University of Rochester - Rochester, NY USA
Education
M.D., Neurology: University of Copenhagen (1983)
Ph.D., Neuroscience: University of Copenhagen (1989)
Publications
For a complete list of Maiken Nedergaard's publications, please visit PubMed .
Research
Dr. Nedergaard is a Professor at the University of Rochester, Center for Translational Neuromedicine, where she is the Co-Director. She holds the Frank P. Smith Professorship in the Department of Neurosurgery, with secondary appointments in the Departments of Neurobiology and Anatomy, and Neurology. She obtained her pre- and postdoctoral education at the University of Copenhagen, Denmark, and at Cornell University Medical School. Her work is being funded by NIH and NSF.
The Nedergaard lab's multiple interests range from basic research on neuron-glia interactions to their role in seizure disorders and cerebral blood flow. Forefront amongst her discovery is the identification of the glymphatic system, a brain equivalent of the lymphatic system, within which cerebrospinal fluid diffuses rapidly and mixes with interstitial fluids, thereby filtering metabolic byproducts that accumulate due to neuronal activity. In later work, she showed that glymphatic activity is dramatically higher during sleep compared to waking – brain cleaning and detoxification is thus greatly facilitated during sleep, providing a novel and direct explanation for what we all generally consider sleep's restorative effect.
She was elected in 2008 to the Royal Danish Academy of Sciences in recognition for her role as a pioneer in brain research, who has demonstrated that brain cells, known as astrocytes, play a role in a host of human diseases. More recently, she was elected member of Academia Europaea and the Royal Academy of Pharmacy of Spain.