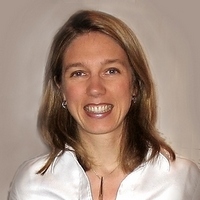 Dr. Stéphanie Debette, M.D. Ph.D.
Associate Professor, Neurology and Epidemiology
University Paris Diderot: Paris, France
Education
M.D., Neurology: University of Lille
Ph.D., Epidemiology: Pasteur Institute
Publications
For a complete list of Stéphanie Debette's publications, please visit PubMed.
Research
Stéphanie Debette, MD, PhD is an Associate Professor of Neurology and Epidemiology at Lariboisière Hospital and University Paris Diderot, Paris, France, and Adjunct Associate Professor of Neurology at Boston University School of Medicine. She trained as a stroke neurologist at the University Hospital of Lille, France, and completed a master degree in statistical genetics at the University Paris-XI, and a PhD in epidemiology at an Inserm Unit at the Pasteur Institute in Lille, France. Between 2008 and 2010, Dr. Debette has worked as a Fulbright post-doctoral research fellow in the Department of Neurology of Boston University School of Medicine where she joined the neurology research team of the Framingham Heart Study.
Her main area of interest is the epidemiology and genetic epidemiology of cerebrovascular and cognitive disorders. She is involved in the analysis of genome-wide association studies of stroke, cognitive disorders and MRI endophenotypes within the CHARGE (Cohorts for Heart and Aging Research in Genetic Epidemiology) consortium. In parallel, Dr. Debette is coordinating a European multicentre genome-wide association study on cervical artery dissection (CADISP). Since 2012, Dr. Debette works as a neurologist / epidemiologist at Lariboisière Hospital in Paris.