Test your knowledge of all things Catamounts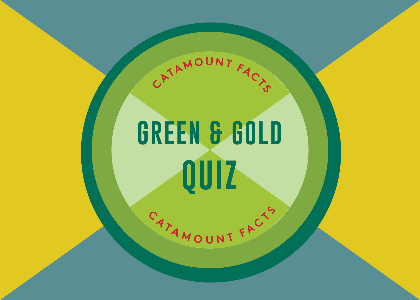 1. UVM English professor and poet Major Jackson wrote the liner notes for the 1994 album by these musicians:
A. ZZ Top   B. The Roots   C. Fugees   D. Beastie Boys
James Kochalka '89 was named the first Cartoonist Laureate of Vermont in 2011. 
His most recent graphic novel is Johnny Boo and the Ice Cream Computer.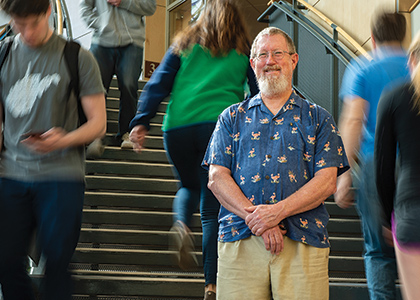 Pat Brown pauses to consider a question about how he has changed across thirty-nine years at UVM. Outside the windows of his Davis Center office, the sidewalks begin to fill with students at class change. "My hair is shorter; I still haven't shaved," he concludes.