University of Vermont researchers and alumni unite to explore the benefits of an unconventional pairing – integrating sheep in a vineyard system
In addition to sipping award-winning wines, visitors to Shelburne Vineyard in nearby Shelburne, Vermont, this spring could be found taking selfies with sheep. That's because the vineyard was home to a flock of five Suffolk sheep happily grazing on the grass beneath the grapevines.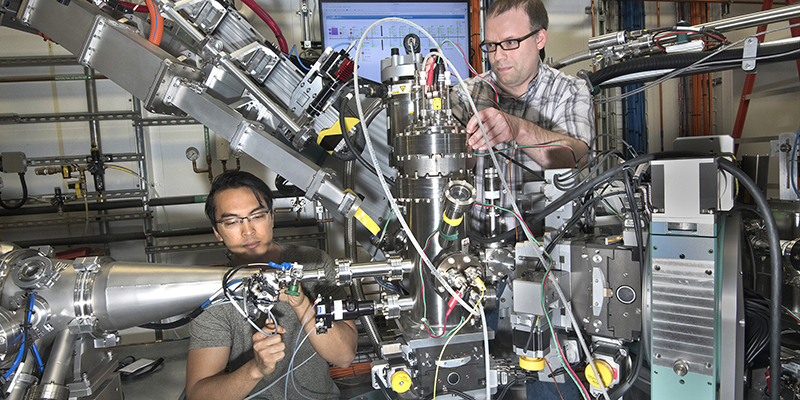 "Like watching paint dry," is sometimes used as a way of describing the most dull kind of movie. But a new research technique now allows an exciting, first-of-its-kind "movie" that reveals the intricate molecular motions of growing thin films, like those in drying paint.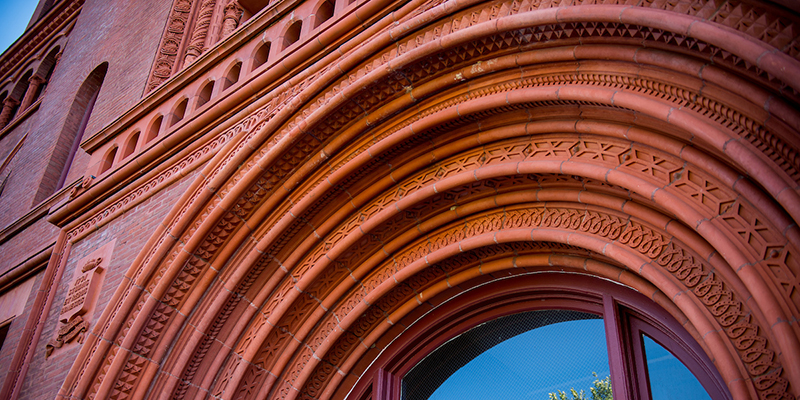 The University of Vermont will launch the 2019  season of its popular historic tours on July 6. Led by UVM emeritus professor William Averyt, the free, weekly tours take place Saturdays from 10 a.m. to noon through Oct. 12. There will be no tour on Sept. 21.