The UVM Innovations team offers clients a collaborative approach and years of experience in the licensing, marketing, and commercialization of innovative technologies.
Corine Farewell, Director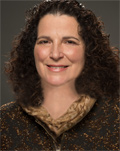 802-656-8780
Corine.Farewell@uvm.edu
Corine Farewell (DVM, MBA) is the Director of UVM Innovations (formally the Office of Technology Commercialization) and manages the UVM Ventures Fund. In this role, she provides guidance to the academic community on all aspects of protecting and commercializing university innovations. She has a proven record of identifying innovative opportunities and aligning the necessary human and material resources to implement sustainable initiatives, especially in building relationships between the private sector and academia. She is a lecturer in the Grossman School of Business co-teaching Technology Commercialization in the Sustainable Innovation Masters of Business Administration program.
Dr. Farewell joined the University of Vermont and State Agricultural College in the spring of 2012. Dr. Farewell has been active in technology commercialization and entrepreneurship since 1998 first with Cornell University as a Senior Technology Manager for the Life Sciences and later University of Rochester as Director of the Office of Technology Transfer on the River Campus.
Prior to her technology transfer roles, Dr. Farewell provided technical services, marketing, training and development expertise with international scope for the Iams Company throughout Europe, the Middle East and Africa and previously practiced veterinary medicine in Germany. She earned Bachelor of Science, Doctor of Veterinary Medicine and Master of Business Administration degrees from Cornell University.
Dr. Farewell has been an invited guest speaker for both scientific and management topics throughout Europe and the U.S., including lectures and panel discussions at the Bogazici University in Istanbul, the Johnson Graduate School of Management at Cornell University, Krouse Graduate School of Management at Syracuse University, and several panel discussions at annual Association of University Technology Manager meetings as well as presentations at North American and European Veterinary and Animal Health Industry conferences. She has served on several boards representing the University as an ex-officio member or as a board member for companies unrelated to the university. She currently serves on the Agricultural and Natural Resource Committee for the Town of Monkton and has previously served on the Alumni Association Executive Committee for the Cornell University College of Veterinary Medicine, the Johnson Graduate School of Management BR Incubator Advisory Board and the campus-wide Cornell Entrepreneurship and Personal Enterprise Program.
Kerry Elizabeth Swift, Technology Licensing Officer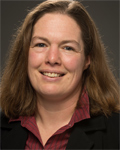 802-656-9964
Kerry.Swift@uvm.edu
Kerry Swift (MS) has been our Technology Licensing Officer since arriving at UVM from MIT in 2004. She also served as the Interim Director of UVM Innovations from 2011 to 2012. At MIT's Technology Licensing Office, Kerry licensed MIT technologies in the biomedical and device sectors for six-and-a-half years. She holds a Master of Science in Molecular and Microbiology from Tufts University and is a magna cum laude biochemistry graduate of the University of New Hampshire.
At UVM, Kerry facilitates the disclosure of new technologies and their transfer to both established and new start-up companies for commercialization. Kerry also supports UVM's industry-related research activities with her experience in negotiating a wide variety of funding and research support agreements with both large and small companies.
Jason Powell, JD, Contracts and Copyright Manager
802-656-8780
jason.powell@uvm.edu
A native Vermonter, Jason joined the office in 2013 and serves as Copyright and Contracts Manager. He graduated from the University of Michigan with a BSE in computer science and a BS in linguistics and was awarded a JD from the UCLA School of Law in 2012. He is admitted to the State Bar of Vermont.
Richard Gomez, JD, Business Support Generalist