Green transportation highlights:
Academic connections: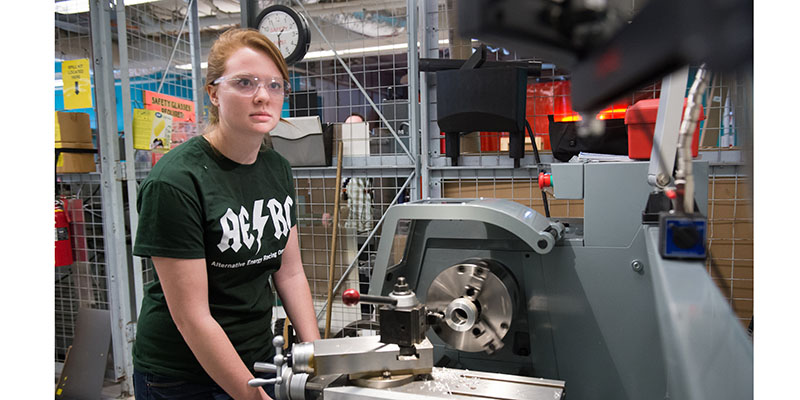 Since 2006, the Alternative Energy Racing Organization (AERO) has brought together Catamounts in a student-run club that designs and builds race cars not only for going fast, but also for slowing down climate change. Fully story about AERO >
UVM is also home to the Transportation Research Center (TRC), which has a mission to advance sustainable and resilient transportation systems. TRC works in Vermont and beyond, conducting research, offering outreach programs, and supporting UVM student education.