Green transportation highlights:
The UVM Transportation and Parking Services department plays a decisive role in local transportation planning and creative solutions through its strategic partnerships with regional organizations. 
Regional programs include CarShare Vermont, Guaranteed Ride Home for commuters, and a Bike/Walk Rewards program.
Biking to UVM has never been easier with on-campus showering locations offered to our commuters. Find one in the Davis Center.
With the installation of more and better bike racking facilities—including a covered bike shelter and other covered biking options--UVM regularly receives the Bicycle Friendly University designations from the League of American Bicyclists.
UVM has ten on-campus electric vehicle charging stations. See the map. 
Academic connection: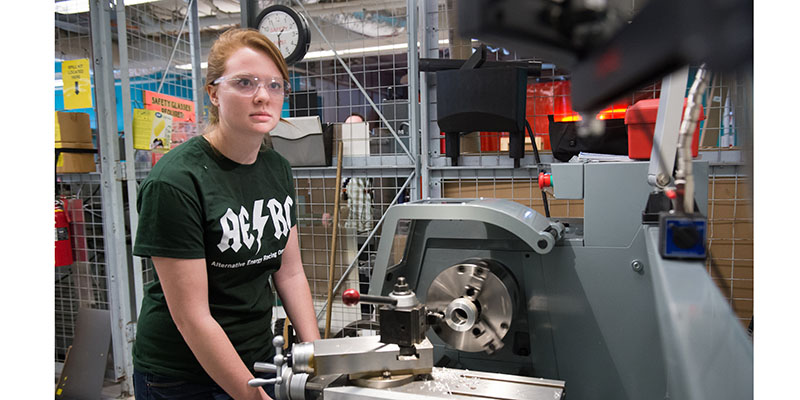 News: Students go back to the future by racing alternative energy cars
Since 2006, the Alternative Energy Racing Organization (AERO) has brought together Catamounts in a student-run club that designs and builds race cars not only for going fast, but also for slowing down climate change. Fully story about AERO >