Soaking up Stormwater Curricula
Soaking Up Stormwater: Through Education and Stewardship in the Lake Champlain Basin and Beyond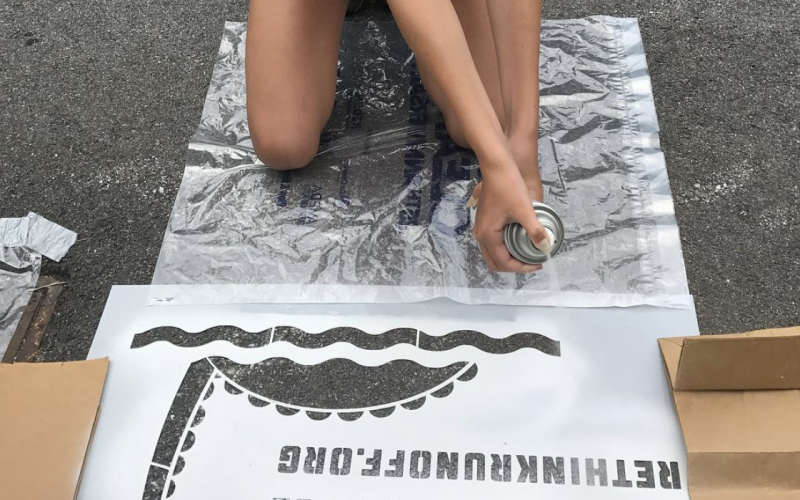 This curriculum was designed for use by upper elementary, middle, and high school teachers with their students. During the COVID-19 pandemic, Lake Champlain Sea Grant developed videos designed to aid teachers in implementing the curriculum. Use links below to access short videos that introduce the activities. They can be used by teachers to get an overview of an activity and shown to students to help reinforce their classroom learning to be able to carry out the activities.
The curriculum is divided into four sections that align with the learning objectives. In Section 1, students learn about stormwater, its movement through watersheds, and the types of pollutants that stormwater can carry to surface waters. In Section 2, students learn to monitor and measure stormwater, and they are introduced to green stormwater infrastructure as a mechanism to treat and reduce stormwater runoff from a property. Activities are designed to engage students to make recommendations about green stormwater infrastructure practices for their school grounds and local communities. In Section 3, students engage in a stormwater stewardship project. These are separated into three tiers based on complexity and cost of the project. In Section 4, students take action to engage others in stormwater stewardship activities. View the curricula and supporting resources.
This curriculum is designed to help students and teachers: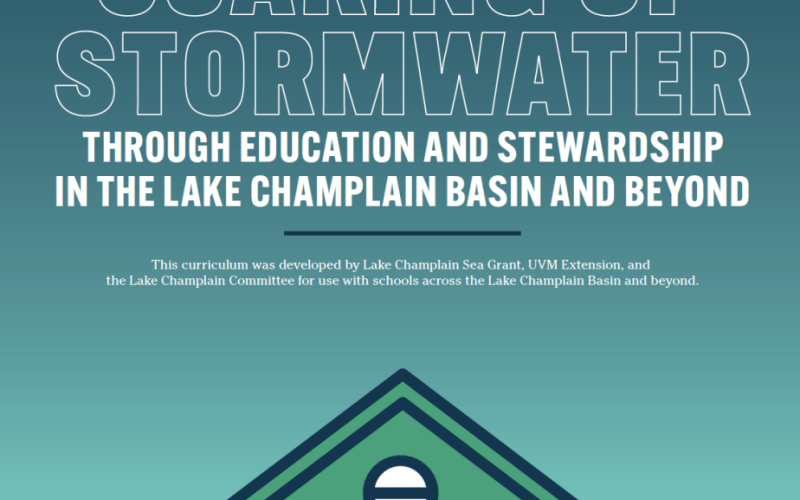 Understand watersheds and the impact that stormwater can play within them;
Identify possible sources of stormwater in their communities;
Engage in a stewardship project that helps clean and minimize stormwater runoff to surface waters; and
Lead others to engage in stormwater stewardship.
This curriculum can be used on its own or in conjunction with the Lake Champlain Sea Grant and UVM Extension Watershed Alliance Stream Monitoring and Stewardship program.
Supporting Resources for Soaking up Stormwater
It was not possible to create videos to support all activities in the curriculum. As such, activity numbers may not be sequential below.
Section 1: Watersheds, Stormwater, and Pollution
Section 2: Managing and Monitoring Stormwater
Activity 2.6: Monitoring Streams to Assess for Road Salt Pollution
Additional Resources:
Video recordings on YouTube from past Stormwater Education webinars (2020):