Flood damage isn't new to communities in the Lake Champlain Basin, but between 2011's record high lake levels in late spring and early summer, and the widespread flooding damage caused by Tropical Storm Irene in August, the need to better prepare for and respond to significant flooding events is now at the forefront of the minds of many.
LCSG is responding to these needs by:
---
Planning for Flood Resiliency - Watershed Scorecards Developed
In partnership with the Friends of the Winooski River, the Missisquoi River Basin Association, and the Winooski Natural Resources Conservation District, UVM Extension and Lake Champlain Sea Grant developed Watershed Flood Resiliency Scorecards for the Winooski, Lamoille and Missisquoi River Basins to introduce local planning commissions to the importance of protecting river corridors. These scorecards outline state and federal benefits for which communities are eligible if municipalities protect land alongside rivers from encroachment. NEW! The maps for these scorecards were updated by Jarlath O'Neill and his team at the UVM Spatial Analysis Lab in fall 2018. See the updated maps for the three watersheds here. 
Each member of the planning team is available to present the information contained in the scorecard to local planning, zoning, and conservation commissions, or other groups interested in learning about river corridor protection, and to discuss the options that communities have to gain financial protections in the event of a flood. To date, team members have presented the scorecard to local planning commissions at their meetings, through webinars, and at community events along with hands-on model stream displays. Contact Kris Stepenuck to schedule an event in your town.
---
controlling erosion with Bioengineering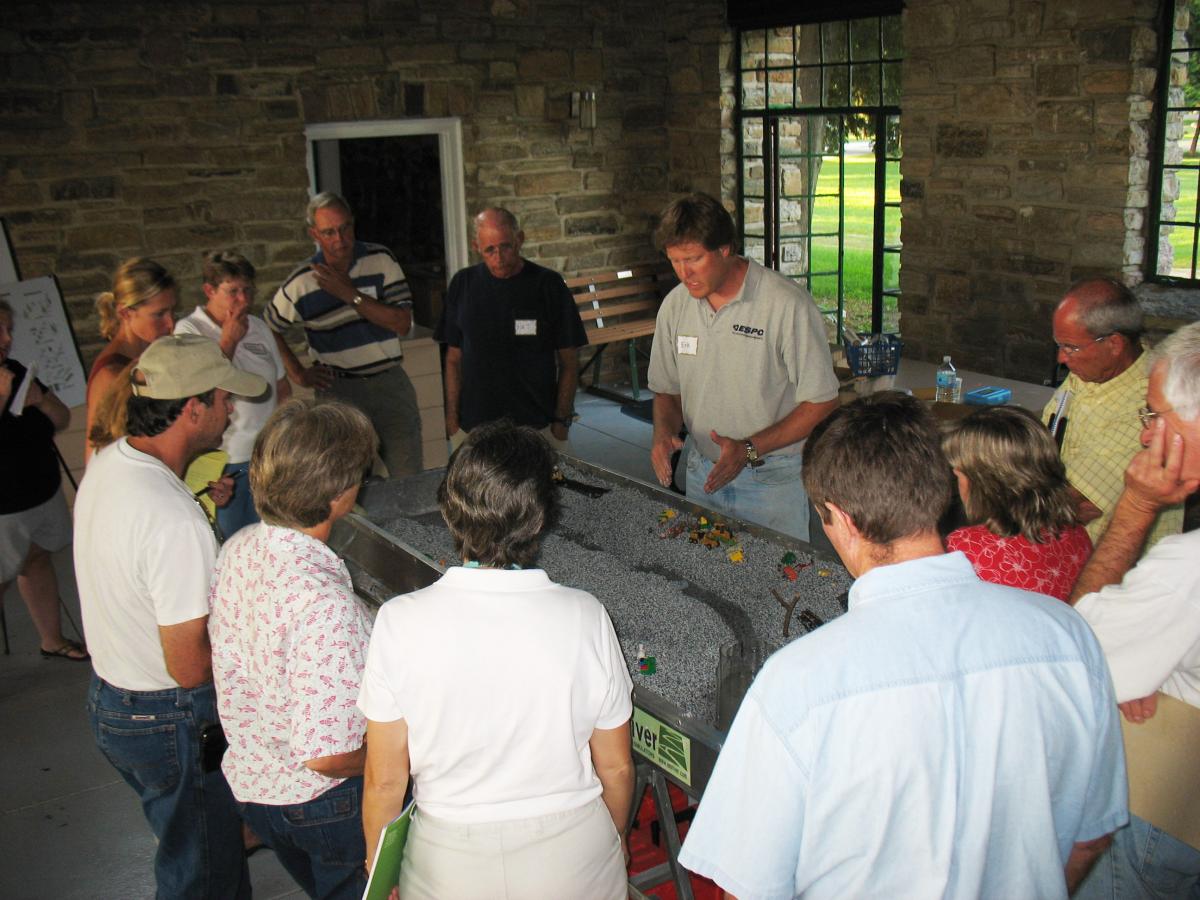 Specialists from the Vermont's Northwest Regional Planning Commission (NRPC) and Lake Champlain Sea Grant held workshops for town and municipal officials in the Lake Champlain Basin on using bioengineered methods for shoreline stabilization and erosion control, and prepared an award winning guidebook on using bioengineering for shoreline stabilization. The award was recognized on the NOAA Coastal Services Center website as well as the American Planning Association website.
Although an accepted erosion control practice in New England, bioengineering was little used in the Lake Champlain Basin. The education activities had significant impacts: Isle La Motte and Ferrisburgh, Vermont, built bioengineered shoreline stabilization structures. Isle la Motte built three projects to protect a coastal road, and Ferrisburgh built one project to prevent erosion along a headland adjacent to the town beach.  
Additional projects are being implemented in Westport, New York, and Ferrisburgh, Vermont. The towns of Colchester, Vermont, Isle La Motte, Vermont, and Moriah, New York, changed zoning regulations and coastal construction guidelines to require future shoreline construction to use Sea Grant-NRPC promoted bioengineering methods. The City of Burlington, Vermont, designed a bioengineered shoreline stabilization project to protect the city's lakeshore bike path and is seeking funding for construction.