Patrick Payne, Vika Pleshakova, and Pallas Ziporyn are the 2023 UVM Master of Public Health award recipients.
Payne received the Achievement in Public Health Practice Award, Pleshakova the Linda Dorey Service to Public Health Award, and Ziporyn the Academic Excellence Award. UVM Master of Public Health (MPH) faculty nominates the annual public health award winners.
Patrick Payne – Achievement in Public Health Practice Award
Payne, who studied physics in college, completed the UVM MPH program in May.
Payne is an advisory board member for the Burlington Board of Health. In this appointed position, Payne advises the City Council and Mayor's Office on existing and developing public health concerns—such as gun violence and climate-related emergencies—using evidence-based, data-driven policy recommendations.
He's also an advanced EMT for AmCare Ambulance Service in St. Albans, acting as a leader on most emergency calls and providing advanced life-saving care in rural Northwestern Vermont. He recently joined the UVM Department of Anesthesiology as a data scientist.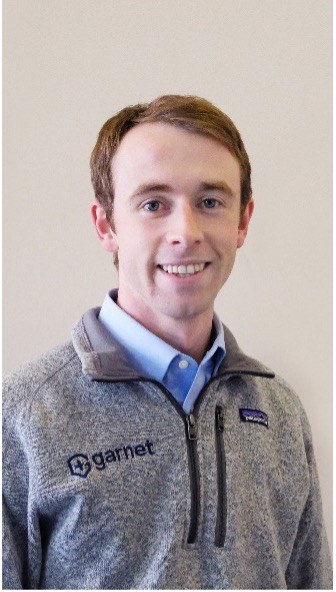 "Part of me is interested in family medicine. I also have a strong draw to global health, surgical specialties, emergency medicine. There are so many interesting areas, and I'm hoping my job at UVM will give me a greater understanding of the surgical suite," Payne says.
The Achievement in Public Health Practice Award recognizes a UVM public health student who has demonstrated an exceptional commitment to advancing public health practice, including working effectively in teams.
For his capstone project, Payne and his team focused on the association between insurance type and extended length of stay in urban and rural Vermont hospitals.
"Are there different protective effects in rural areas vs. urban areas? One of the interesting things we found that was that patients with public insurance in rural settings had a greater benefit than for patients in urban areas," he says.
Payne will present his findings at the American Public Health Association annual meeting in the Delta Omega poster session later this year.
After working in astrophysics and as a researcher at the Los Alamos National Lab in New Mexico, Payne decided to change and pursue health and medicine. The medical field aligns more with his values, he says.
In 2020, he earned his Advanced EMT certification and enrolled in the MPH program. He also recently completed UVM's Post-Baccalaureate Premedical Program and plans to apply to medical school.
For Payne, the award affirms the choice to change careers.
"After transitioning from a different field, part of this award confirms that I made a good decision," he says. "I'm moving forward and making accomplishments in new areas. Also, it feels good to be recognized by my peers and professors who see that I'm working well in classrooms and contributing."
Vika Pleshakova – Linda Dorey Service to Public Health Award
Pleshakova is a Program Advisor for the MPH program. She joined UVM Professional and Continuing Education 20 years ago when her first job was keeping track of student inquiries. For the past eight years, Pleshakova's primary responsibility has been overseeing student services and student support for UVM's top-ranked online Master of Public Health and Public Health Certificates.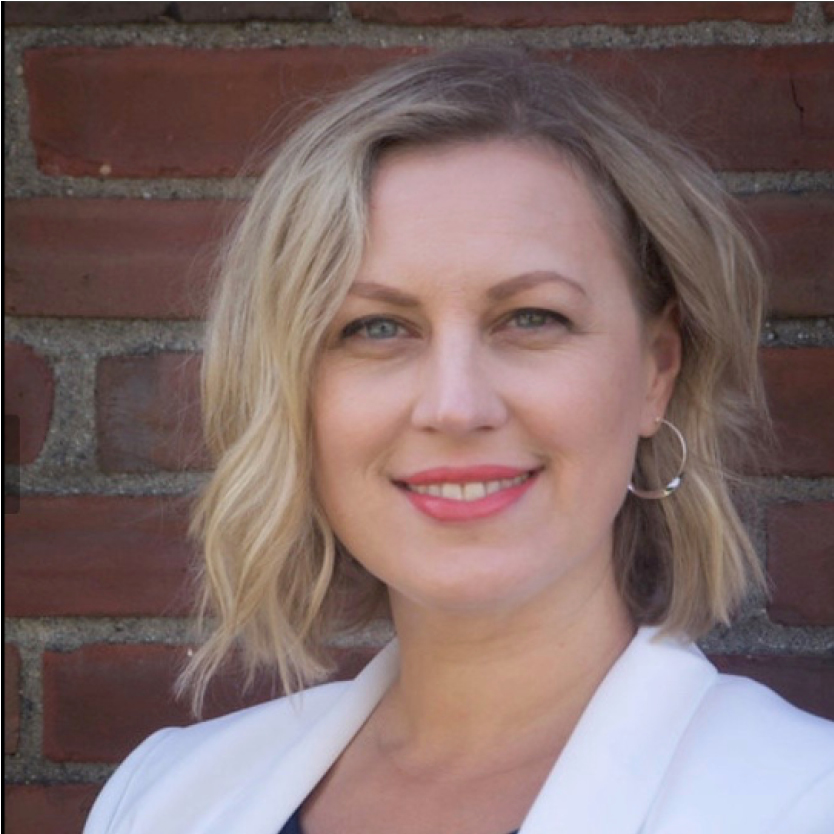 There are over 120 students actively participating in the Master of Public Health, with almost half of the students completing the program from out-of-state. Most students finish their degree within two to three years, depending on their time commitments, and manage two to three courses per semester.
"What I enjoy most about working in the MPH program is helping students make a difference in their lives, careers, communities, and even the world," she says. "Most of my students have families and full-time jobs, so we work together to determine how they can succeed in the program."
The award honors the late Linda Dorey. Dorey was the director of communications for the Vermont Department of Health and later worked for UVM and helped develop the Master of Public Health program.
The award recognizes a student, staff person, or faculty member in the UVM Public Health program who has demonstrated a high level of service to the program, the University, or public health more broadly.
"I'm humbled and honored to get this award, as Linda was very devoted and hard-working," says Pleshakova, who earned her master's degree in education and is also a certified health and wellness coach. "I love working with students, meeting them where they are, listening to them, and helping them get where they want to be."
Pallas Ziporyn – Academic Excellence Award
Ziporyn, an MPH student, is a project manager for the Sleep 101 E-Learning Program at Brigham and Women's Hospital in Boston. Her academic interest in public health stemmed from her personal and professional experiences with indoor air quality, water testing, blood lead levels in children, and sleep habits.
While in high school, she proposed to the local school board to push back school start times to help students sleep later. While working in real estate, she became aware of toxic materials used in construction that impacted indoor air quality. A few years ago, her children tested for elevated levels of lead in an unexpected way (her house was built in 2009, so paint wasn't the culprit).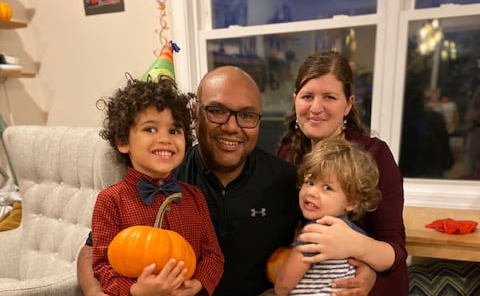 "My academic work is a culmination of my experiences in real estate, my kids' lead issue, and my interest in the environment and health," she says. 
For her MPH capstone project, Pallas focused on the question, "Are Vermonters living on private water systems testing their water as frequently as the state health department recommends?" She and her co-authors collected data from the Behavioral Risk Factor Surveillance System.
"Many people, regardless of where they live, believe their water is taken care of, in terms of testing, and that it's safe to drink. But a huge percentage of people in the state are responsible for their own drinking water," she says. "There are barriers to this as testing costs money, and what are people supposed to be testing for? It's not the right way to manage water systems."
She will present her findings at the American Public Health Association annual meeting in the Delta Omega poster session later this year.
The Academic Excellence Award recognizes Ziporyn for maintaining an overall GPA greater than 3.5 and for consistently demonstrating academic excellence and a commitment to public health.
"It's affirming to be given an award as an unconventional leader and see that my experiences have real value. I'm grateful for that," she says. "This program has meant so much to me and given me so much more confidence."