Ask UVM Master of Public Health (MPH) student Jack Carew what he's been up to lately, and you'll find yourself transported into a whirlwind itinerary of traveling, working, and studying.
Talking to Jack from Cairo, Egypt, where he is currently studying online and working with a local cancer center on pediatric cancer epidemiology, it's clear that he's one of those supremely energized people who somehow manages to fit a score of meaningful and challenging pursuits into every single day.
In 2021, while working as a Fulbright fellow in Morocco, Jack enrolled in the UVM MPH program after carefully considering his career and educational playbook. Having been accepted to multiple Ph.D. programs in the U.S., Jack had options atop options. As he tells it, though, there's nothing more alluring to him than immersing himself in different cultures and expanding his perspective beyond what a brick-and-mortar campus experience can offer.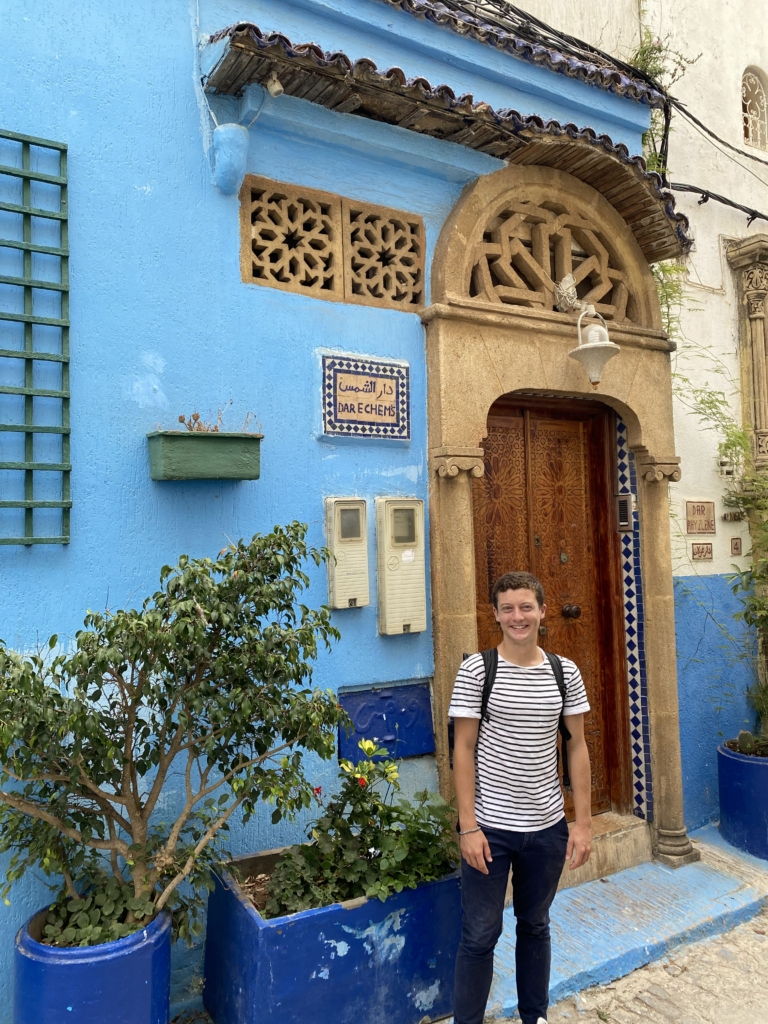 For Jack, the world is his oyster – and his classroom. "I want to really immerse myself in a culture and learn more about its professional and social environment and conditions on the ground," he says. "I believe it's invaluable and not something that you get from reading about international health or doing modules in international health." Case in point: Jack's focus in Morocco was Leishmaniasis, an increasingly common regional parasite that causes both health complications and social stigma. Cultural immersion helped Jack understand the nuanced impacts of the parasite on Moroccans.
"The MPH has helped me prepare because it's opened my eyes to so many different areas of public health focus in the U.S. and internationally."

Jack Carew, MPH Candidate
Global Reach, Direct from Vermont
As he balances diverse professional pursuits and locations – work has taken him to Morocco, Jordan, and Egypt in recent years – the opportunity to study 100% online at UVM was an important selling point as he weighed educational options. He describes the time zone and scheduling issues he's faced as a student with a shrug. "The difficulties that have come up, be it time zone differences or balancing coursework along with other obligations on the ground, I don't think that's unique to being abroad. I think people in the U.S. deal with the same things," he explains. When scheduling conflicts do arise, he says, his professors have been gracious and flexible.
Another invaluable aspect of living abroad while completing his MPH is the vast professional network that he has built through in-country work experiences. "I've met people from the United Nations, including leaders of the World Health Organization and UNAIDS," he says. At the same time, his MPH classmates have also opened professional avenues for him, with one classmate sharing her experience with him about an NGO he's been interested in working for.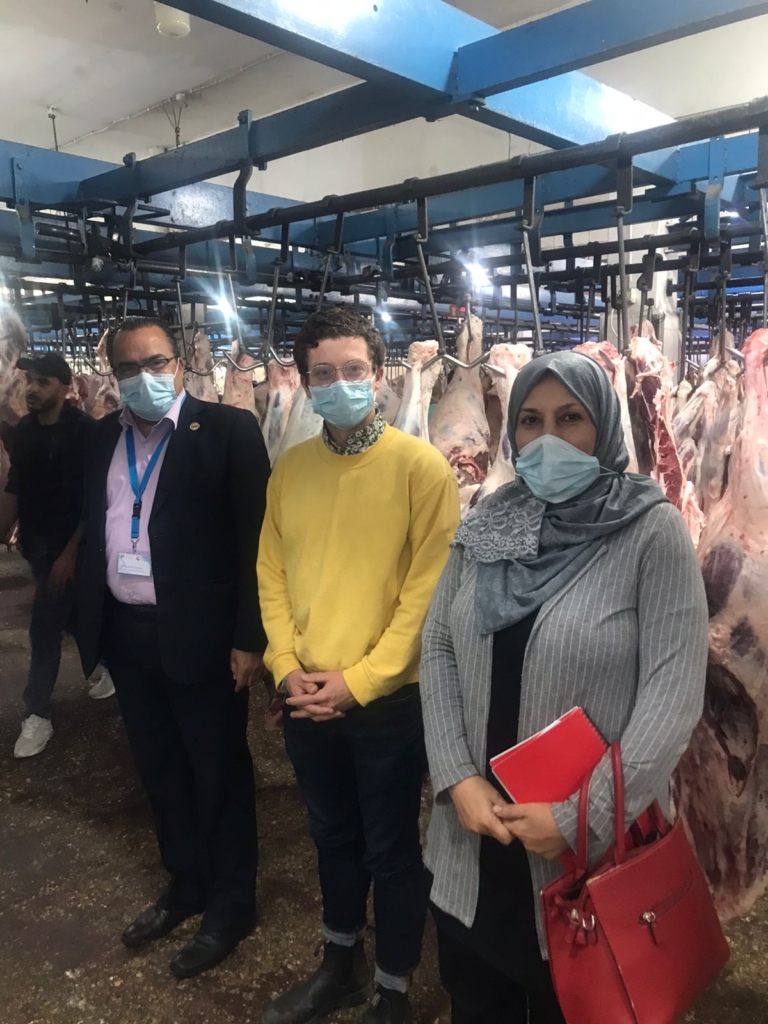 Career Options Abound in the Vast World of Public Health
Being abroad has also been an opportunity for Jack to put the Arabic language skills he honed at Middlebury College to work. While much of his work is conducted in English, Jack's command of Arabic has proven invaluable to him in integrating into his community and optimizing his effectiveness at work. "Ultimately, for me, language is a tool for understanding," he explains, "and I enjoy learning about things from a very local context."
As he looks to the future, Jack isn't rushing to commit to a set path just yet. In fact, he plans to spend the next year continuing his career abroad, hoping that the work he does will help crystalize his academic goals. "I want to have a more specific disease interest or public health interest before starting doctoral studies," he says. "I think spending more time working with organizations and learning about different research projects and interventions will help illuminate a path forward."
On the brink of completing his MPH in UVM's generalist program, Jack regards his credential as an asset. While he says that some organizations are looking for candidates with a specialized MPH, he is confident that his career options will be wide open when he graduates in August 2022. "The generalist program has allowed me to be marketable to so many different groups – for positions that are technical and for positions that are more educational. I feel like I can sell myself as a qualified candidate for a lot of different things," he says. "The MPH has helped me prepare because it's opened my eyes to so many different areas of public health focus in the U.S. and internationally."