ECANUSA Conference 2016
Understanding and Managing ECANUSA Forests in a Changing Environment
---
September 30 to October 1, 2016 - University of Vermont - Burlington, Vermont USA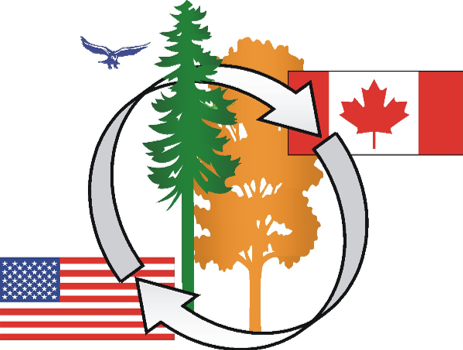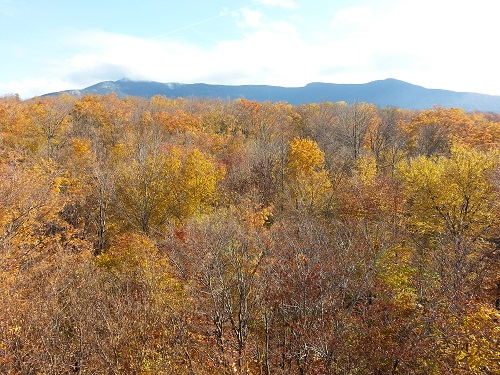 Photo: Jim Duncan
Home
The University of Vermont will host the 8th Eastern CANUSA conference in forest science from September 30th to October 1st, 2016. The theme for this year's gathering is "Understanding and Managing ECANUSA Forests in a Changing Environment". Currently, many stressors and agents of change are converging on the region's forests and we are inviting scientists and practitioners from a large spectrum of expertise to address the challenges this presents.
As in past years, the conference will include a full day of plenary and concurrent oral presentations, a poster session and a half day field tour. Friday evening will also include a reception, dinner banquet and a keynote speaker. As always, ECANUSA is open to all forest science fields, including the following:
Adaptive Management
Decision Support Tools
Forest health
Forest disturbance ecology and dynamics
Abiotic disturbance
Human dimensions
Community based forestry
Family forest owners
Land use and fragmentation
Silviculture
Managing forested ecosystems
Forest policy and economics
Forest ecology and wildlife
And all other subjects related to the forests of eastern North America.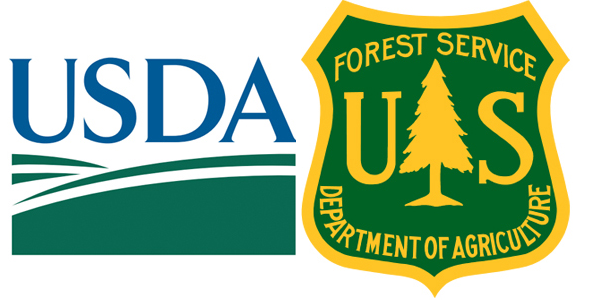 Links to past ECANUSA Conferences
Agenda
Key features of this year's event include:
A diverse array of plenary and offered talks;
A poster session and cocktail reception;
A dinner banquet and keynote speaker;
Field trips to the foothills of the Green Mountains to visit demonstration projects and long-term experimental sites on Saturday.
This conference has been approved for 7.0 Category 1 CFE credits from the Society of American Foresters Continuing Forestry Education Program. A sign in sheet and certificates of completion will be made available at the conference.
Agenda
Friday September 30, 2016

7:30 – 8:30

Arrive and registration

8:30 - 10:30

Morning plenary session
Silver Maple Ballroom (401)

8:30 - 8:45

Dean Nancy Mathews and Anthony D'Amato, Forestry Program Director, Rubenstein School of Environment and Natural Resources, University of Vermont
Host's Welcome

8:45 - 9:30

Dan Kneeshaw, Université du Québec à Montréal
Boreal disturbance dynamics and global change - what does it mean for forestry?

9:30 - 10:00

Patricia Raymond, Ministère des Forêts, de la Faune et des Parcs du Québec
How silviculture can help forests cope with a changing environment

10:00 - 10:30

Tim Fahey, Cornell University
Environmental change and northern hardwood ecosystems: Recent observations from Hubbard Brook

10:30 – 10:40

Break - Refreshments in the Livak Fireplace Lounge

10:40 – 12:00

Concurrent sessions

12:00 - 1:00

Lunch Buffet - Silver Maple Ballroom (401)

1:00 – 2:40

Concurrent sessions

2:40 - 2:50

Break - Refreshments in the Livak Fireplace Lounge

2:50 – 4:30

Concurrent sessions Show Sessions

4:30 - 6:00

Poster session and cocktail hour (cash bar)
Silver Maple Ballroom (401)

6:00 - 8:00

Dinner banquet (with keynote speaker)
Christian Messier, Institut des Sciences de la Forêt tempérée
Managing forests for resilience to climate change: incorporating complexity science and functional traits
Saturday October 1, 2016

8:30 – 9:30

Continental breakfast

9:30 - 10:10

Overview, brief intro to field trip studies

10:10 – 10:20

ECANUSA 2016 Final remarks; ECANUSA 2018 announcement

10:30 - 11:00

Drive to Jericho Research Forest

11:00 - 12:00

Tour of larch and American chestnut projects

12:00 - 12:30

Drive to Proctor Maple Research Center

12:30 - 1:00

Box lunch

1:00 - 2:00

Tour of the Proctor Maple Research Center and sugar maple phenology research

2:00 - 2:30

Drive back to the UVM campus
Field Trip Descriptions
Jericho Research Forest – Jericho Vermont:
B3F3 Restoration chestnut demonstration planting (Ralph Tursini, UVM): As climate warms, species at the northern edge of their geographic range are predicted to expand northward. In the northeast this will likely include oak/hickory forests, with a strong potential for restoration of the once dominant American chestnut. At the Jericho Research Forest, B3F3 blight resistant American chestnut seedlings were planted to determine the impact of silviculture on tree growth, phenology and cold damage (winter shoot and spring leaf frost injury) at the species' northern range limit.
Larch Management (Justin Waskiewicz, UVM): In 1941 two 5-hectare old field blocks were planted with Japanese and European larch, exceeding all other plantations in growth over subsequent years. Over the decades, the stands have been managed to inform sawtimber volume and prescribed fire management. In 2007 a partial harvest was conducted to encourage transition to uneven aged northern hardwoods. Both the 2007 and more recent 2014 harvest serve as examples of the UVM Green Forestry model, balancing management objectives, financial return while paying contractors well for high quality work.
Proctor Maple Research Center – Underhill Vermont
Sugarbush Research and Management (Mark Isselhardt, UVM): The University of Vermont Proctor Maple Research Center has engaged in basic and applied research related to the physiology of maple trees and the production of pure maple syrup for 70 years. The 220 acre property includes a demonstration sugarhouse that produces over 2,000 gallons of syrup annually. Recent research has focused on strategies for efficiently maintaining high sap yields, exploring how modern production methods impact the chemistry and flavor of syrup as well as investigating the long term sustainability of this iconic product.
Sugar Maple Phenology and Climate Change (Joshua Halman and Sandy Wilmot, VT FPR): Annual changes in the timing and duration of bud and leaf development are important to understanding the interactions between environmental stresses and forest ecosystems. Subtle changes in tree phenology may be an early indication of larger changes to be manifest in the future. At the PMRC, state forest health specialists have been monitoring sugar maple phenology each year since 1991. Assessments of both spring and fall phenology show significant trends over time.
Materials from past conferences are available at: http://crsf.umaine.edu/outreach/workshops-conferences/ecanusa/
Conference Proceedings
The proceedings from the ECANUSA 2016 conference are now available! Click here to download the proceedings.
Preferred citation: Pontius, J., Schaberg P. and J. Duncan (Eds.) 2017. Proceedings of the 8th Eastern CANUSA Forest Science Conference: Understanding and Managing ECANUSA Forests in a Changing Environment. September 30 - October 1, 2016. Burlington, VT. Forest Ecosystem Monitoring Cooperative.
Digital Object Identifier: doi:10.18125/D2MW2X