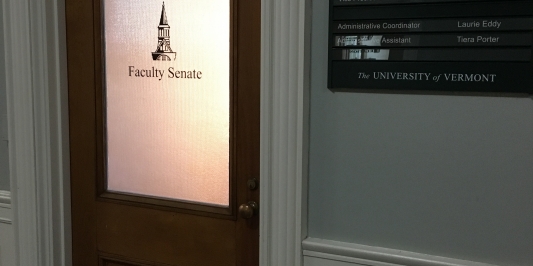 335 Waterman Building
85 South Prospect Street
Burlington, Vermont 05405
Telephone: 802-656-2019
Office Hours: Monday - Friday 8:30am-4:00pm
Faculty Senate Staff

Laurie T. Eddy, M.Ed.
Administrative Coordinator
802-656-2041

Tiera Porter
Administrative Assistant
802-656-5876
Officers of the Faculty Senate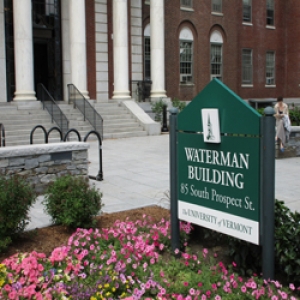 The Senate Officers are elected by confidential ballot of the Faculty.  The President and Vice President serve 2-year terms.  The Parliamentarian is appointed annually.
Note: Due to the many responsibilities of our small office, it is necessary from time to time to be closed during regular hours of operation for meetings or other business. Please call the Faculty Senate Office before making a special trip to ensure that we will be available to assist you.