Online Cover Crop Conference, Future 2021 Meetings
We made the difficult decision to forego our annual in-person No-Till and Cover Crop Symposium in order to comply with COVID safety precautions, and keep folks safe and healthy. But we have some other exciting options in the works. The 2021 event was intended to be a partnership between our conference and the Northeast Cover Crop Council's Annual Conference. The NECCC Annual Conference was moved online and held on March 4, 2021. Read more about the NECCC, including their new cover crop decision tool.
In addition the Champlain Valley Crop, Soil and Pasture and Northwest Crops and Soils Teams are working on bringing the NTCC Symposium 'hyper-local" by potentially hosting smaller in-person meetings (with remote participation available) to build on the virtual NECCC meeting and fill the void of the NTCC Symposium. If there are topics you're interested in hearing more about in your locale, reach out to Kirsten Workman and let her know.
2020 Symposium Summary
About Our Speakers
David Brandt Farms: Soil Health at Work including special break-out session
David Brandt farms 1,150 acres in Carroll, Ohio who utilizes cover crops and no-till to promote soil health. He is a cover crop seed dealer with Walnut Creek Seeds and has been profiled by NRCS. He has worked with and received awards from many conservation and farming groups, and is committed to participating in research.
Brandt substantially reduces his fertilizer costs with multi-species legume cover crops. "Our nitrogen use in fields without cover crops is 170 pounds an acre," comments Brandt in an interview with Ohio NRCS. "Where we have cover crops and longtime no-till, we're down to about 20 pounds an acre. That's more than $100 an acre per year nitrogen savings, and we're not sacrificing any yield."
Recently, Brandt has been working with researchers at OSU to reduce input costs of both fertilizers and herbicides through the use of soil health practices, including cover crops.
Scott Magnan's Custom Services: Precision No-Till in Vermont including special break-out session
Scott Magnan runs Scott Magnan's Custom Services in St. Albans, which offers custom crop services, performing practices such as manure spreading, round bailing and planting. The company is networked with Woodchuck Custom Harvesting offering bunk packing and mowing. Scott has been an innovator in bringing precision agriculture to the area integrating it into his own operation and other area farmers business plans as a dealer for Ag Leader technology and Yetter Manufacturing. Scott offers precision Ag training and support through a CWF grant to assist with proper utilization of investment. Scott is the current chair of the Farmers Watershed Alliance. He has been a participant in UVM Extension projects including several projects with the no-till planter. Scott grows and sells crops using the farm as a tool for his own trials. 
See Our Agenda and Presentations
UVM Extension:
Research results from UVM Extension projects with manure injection, tile drainage, cover cropping, no-till, interseeding, 60-inch corn and MORE!
David Brandt – plenary on Soil Health at Work
Hear from a Soil Health champion on how he has made soil health a primary driver of a profitable cropping system on his farm for several decades. Want more?  Attend his breakout session to ask specifics
Scott Magnan - plenary
Precision agriculture can play an important role on any farm, but especially on farms who use no-till, cover crops and manure.  Scott will share the powerful ways to use it on Vermont farms.  Want more?  Attend his breakout session for a roundtable discussion and troubleshooting session.
Farmer Panel
Jeff Sanders will facilitate panel of successful no-till and cover crop farmers from Vermont on how they manage the 'pinch points' of their cropping systems and how they have navigated through these challenges to make improvements and refinements to maximize the benefits of these systems.  Bring your questions!
Breakout Sessions:
NEW THIS YEAR:  we will have breakout sessions to focus in on the details of no-till, cover cropping, precision ag, innovative grazing, and manure.  These will be roundtable discussions where participants can dive deeper and get into specifics with experts in the field.
Economics of Conservation
Hear from a business planner and an agronomist on how to capture the economic impacts of no-till and cover cropping on your farm, and how to use profitability to aid in your decision-making.  How can you make no-till and cover cropping pay?
View our sponsors and exhibitors:
Exhibitors: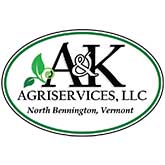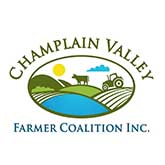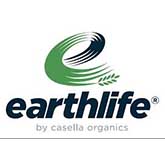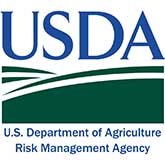 Platinum Sponsor: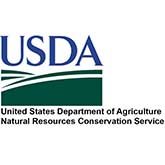 Gold Sponsors: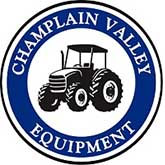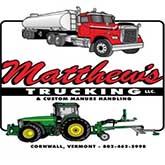 Silver Sponsors: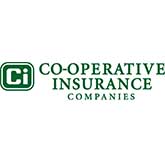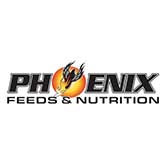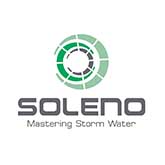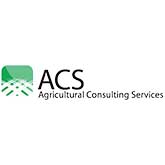 Become a sponsor and receive public recognition, logo placement on promotional materials, ads in the conference proceedings, exhibitor table, and more.
More info on sponsorship
Initial Sponsor Letter (PDF)

Sponsor Exhibitor Form (PDF)
Contact Karen Gallott at (802) 388‐4969 (toll free in Vermont:  800‐956‐1125); champlain.crops@uvm.edu.
Stay in Touch
Sign up for our newsletter to be notified about this and other crop, soil & pasture news and events.