Building the basic interior pages (Basic interior page 1)
This is the most basic page and will be the content type selected for most interior pages on your website.
Directly under the "My Workbench" button, you'll see the "Add content" button. Select "Basic Interior Page 1". You will give the page a name and  select a group it belongs to. Within this content type, you'll be able to choose between several layouts in the "customize display" left hand tab where you will also be able to see visuals of each template. You can also view and plan for the various templates in this documentation.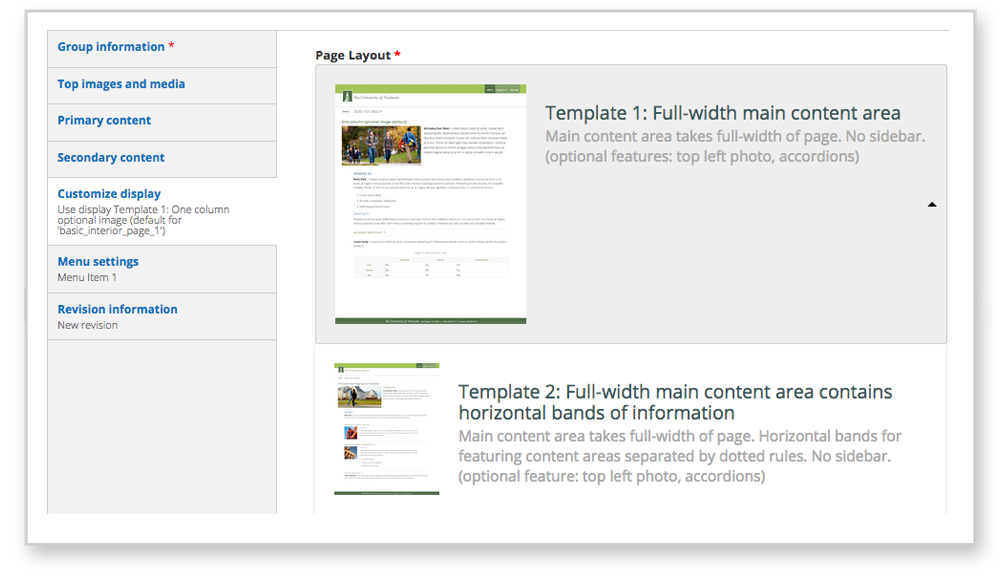 The most guidance while in the tool working will be seen beneath each field -- denoted by the blue "TIP" graphic. Web masters should follow these tips as much as possible as you work your way through the basic page templates -- they guide you through which field appears in which template.