In the College of Nursing & Health Sciences, we're called to a higher standard of care. We believe that the best health care professionals will not only have deep experience in their fields of study, but also broad exposure across disciplines. At UVM, you'll have access to top scholars and courses in these fields, and you'll live and study alongside friends with diverse passions and majors whose ideas and interests will expand your world. With this deep and broad education, you'll launch prepared not only to land a great job, but with the ability to see the world through multiple lenses, an essential 21st-century life skill.
Discover. Teach. Heal.
Our students learn to reach across divides for the benefit of patients, to become leaders among the next generation of culturally competent health professionals. CNHS offers undergraduate, graduate and certificate education in Communication Sciences and Disorders, Exercise Science, Integrative Health, Medical Laboratory Science, Medical Radiation Sciences, Nursing, Occupational Therapy, Physical Activity and Wellness, Physical Therapy, and Public Health.
Out of the classroom, into the clinic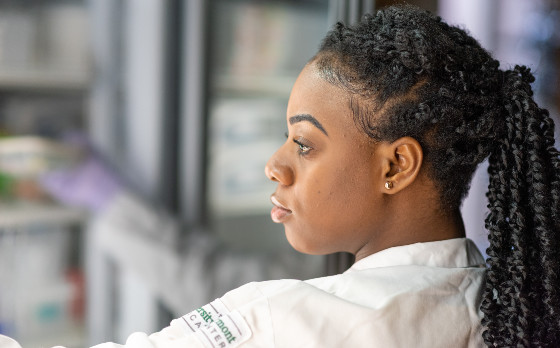 Clinical observation and hands-on practice are features of every program.
Prepped and ready
Take a student-led tour of CNHS.
Contact Us
College of Nursing and Health Sciences105 Rowell HallBurlington, VT 05405(802) 656-3858
cnhs@uvm.edu