Md Mahmudul Hasan (Alvee) Successfully Defends Dissertation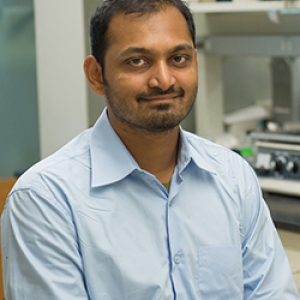 July 28, 2020
Congrats to Md Mahmudul Hasan (Alvee), Dr. Chris Huston's lab, who successfully defended his dissertation entitled "A chemical genetic approach to understand the regulation of cryptosporidium sexual differentiation."  He will be doing a postdoc at the Goldberg Lab at Washington University in St. Louis, where he will be working on the Malaria Parasite.
Jamie Deutsch Successfully Defends Thesis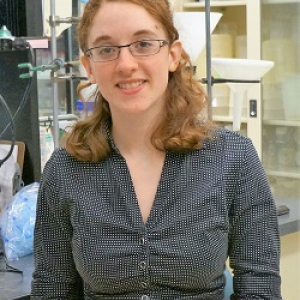 June 4, 2020
Congrats to Jamie Deutsch, Dr. Jessica Heath's lab, who successfully defended her Master's thesis entitled, "Implications of the Calm-AF10 Oncogenic Fusion Protein on WNT Signaling in Leukemia."
Katie Queen Awarded a National Science Foundation (NSF) Graduate Research Fellowship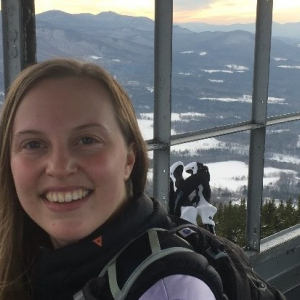 May 12, 2020
Katie Queen, a second-year Cellular, Molecular and Biomedical Sciences (CMB) graduate student in Dr. Jason Stumpff's lab, recently received the news that she has been awarded a National Science Foundation (NSF) Graduate Research Fellowship!  The NSF Graduate Research Fellowship Program recognizes and supports outstanding graduate students in NSF-supported science, technology, engineering, and mathematics disciplines who are pursuing research-based Master's and doctoral degrees at accredited United States institutions.
CMB Faculty Member Gary Stein Named University Scholar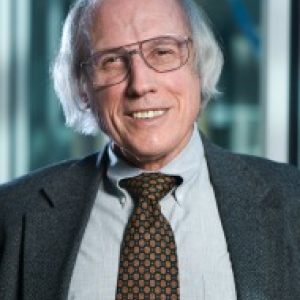 May 7, 2020

Congrats to CMB faculty member Gary Stein, who has been named one of the 2020-2021 University Scholars. The University Scholars program recognizes distinguished UVM faculty members for sustained excellence in research, creative and scholarly activities.
CMB Faculty Members Drive Vermont Lung Center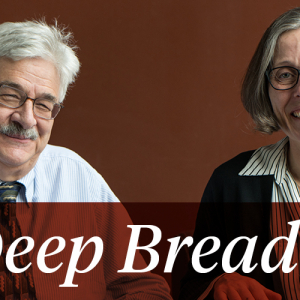 April 27, 2020
Since the 1970s, CMB faculty members have been working at the Vermont Lung Center to improve health outcomes.
Diana Gerrard, CMB Alum, Works to Improve COVID-19 Testing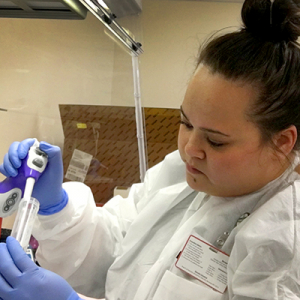 April 29, 2020
CMB alumna Diana Gerrard ('19) is working to to bridge the gap in available test supplies in Vermont and nationwide by developing new methods of testing patient samples and sharing these new workflows with other scientists and labs.
James Stafford Awarded New Investigator Grant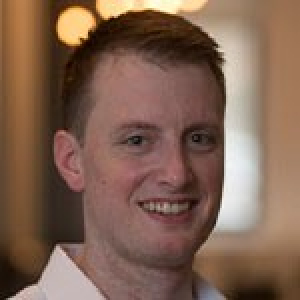 April 27, 2020
James Stafford, Ph.D., CMB faculty member, has been awarded two grants to fund research aimed at improving outcomes for diffuse intrinsic pontine glioma (DIPG), a hard-to-treat type of brain tumor that largely affects pediatric patients. The Michael Mosier Defeat DIPG Foundation and The ChadTough Foundation have jointly awarded Stafford a two-year, $250,000 New Investigator Grant to build on early clinical studies showing potential for use of the drug ONCO21 in treatment of DIPG.
Wyatt Chia Successfully Defends Dissertation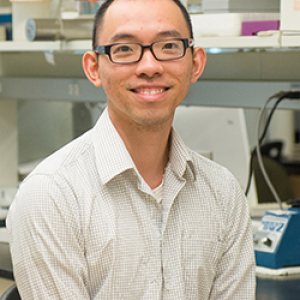 April 15, 2020
Congratulations to Wyatt Chia, Dr. Yvonne Janssen-Heininger's, lab, who successfully defended his dissertation, entitled "The Role Of Glutaredoxin in Epithelial Cell Plasticity and Fibroblast and Fibroblast Activation in Airway Fibrosis."  He plans to pursue a position as a postdoctoral trainee at the Colorado University Denver Anschutz Medical Campus in the James DeGregori Lab Congrats, Wyatt!
CMB Faculty, Sean Diehl, Offers Insights on Vaccines and COVID-19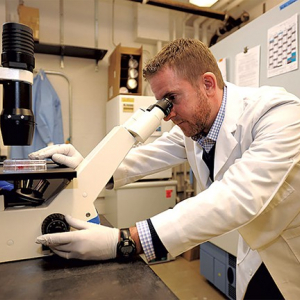 March 25, 2020
CMB faculty member, Dr. Sean Diehl, was recently featured in Seven Days for his work in developing a vaccine for COVID-19.
Eric Bolf Successfully Defends Dissertation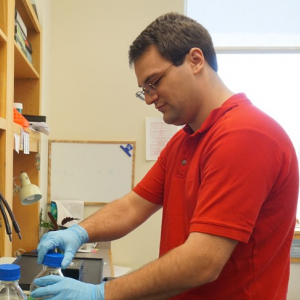 March 24, 2020
Congratulations to Eric Bolf, Dr. Frances Carr's lab, who successfully defended his dissertation, entitled "Anti-Tumor Signaling of Thyroid Hormone Receptor Beta in Breast and Thyroid Cancer Cells."  He is looking toward pursuing a postdoc in the near future. Congrats, Eric!
Dominique Lessard Successfully Defends Dissertation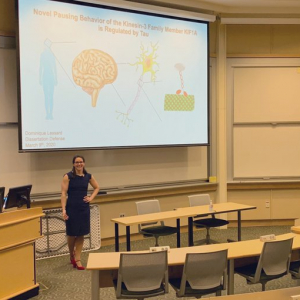 March 9, 2020

Congratulations to Dominique Lessard, Dr. Christopher Berger's lab, who successfully defended her dissertation, entitled "Novel Pausing Behavior of the Kinesin-3 Family Member KIF1A is Regulated by Tau." She has accepted a position on the leadership team of KIF1A.org.  She will work to connect and expand the KAND Research Network and lead the organization's science communication strategy.  
Charles Irvin Receives Inaugural W. Fred Taylor PhD Award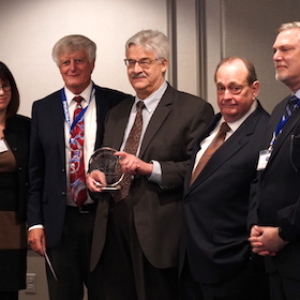 March 9, 2020
CMB faculty member, Charles Irvin, has received the inaugural W. Fred Taylor PhD Award in recognition of his significant contributions to enhance the impact of the National Institutes of Health (NIH) Institutional Development Award (IDeA) Program. This award honors the commitment and service of W. Fred Taylor, Ph.D., whose NIH service focused on expanding opportunities for students, faculty and institutions in states and territories that have had historically low levels of NIH funding for biomedical research.
CMB Takes Home Awards at Annual Celebration Events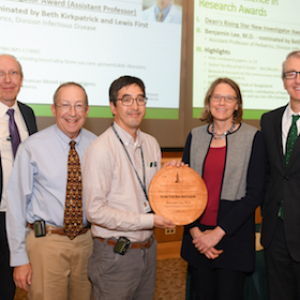 October 29, 2019
The Larner College of Medicine hosted the fourth annual "Celebrating Excellence in Research" series of events on October 28 and 29. At which, a series of awards are presented to graduate students and post-docs who participated in the previous day's Trainee Research Showcase, and LCOM faculty.
Congratulations to the following CMB students, alumni, and faculty who received awards:
Best Junior Graduate Student Research Presentation: Lucy Pilcher
Best Senior Graduate Student Research Presentation: Christopher Dustin
Outstanding Research Publication by a graduate student: Blas Guigni, Ph.D.
Junior Researcher of the Year: C. Matthew Kinsey, M.D., M.P.H., Assistant Professor of Medicine
Research Laureate: Mark Nelson, Ph.D., UVM Distinguished Professor and Chair of Pharmacology
Research Mentor: Matthew Poynter, Ph.D., Professor of Medicine
Rising Star New Investigator: Benjamin Lee, M.D., Assistant Professor of Pediatrics
Dominique Lessard Presents at the 2019 KAND Family & Scientific Engagement Conference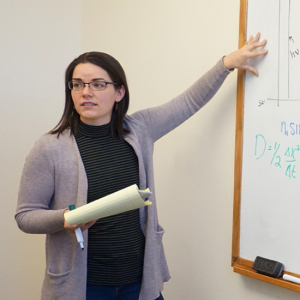 October 22, 2019
Dominique Lessard, CMB student in the Berger Lab, presented "Uncovering KIF1A: A Basic Science Perspective" at the 2019 KAND Family & Scientific Engagement Conference. You can now view her full talk online brought to you by KIF1A.ORG.
CMB faculty, Seth Frietze, spends summer collaborating with scientists in Norway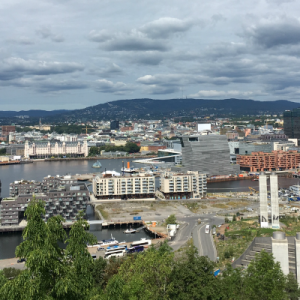 October 1, 2019
CMB faculty member, Seth Frietze, recently returned from Norway where he spent three months working with graduate students as a visiting professor at the University of Oslo. The university invited Dr. Frietze and supported his work through a Norwegian Cancer Society research grant that allowed Norwegian scientists to tap into Frietze's expertise on cancer genomics, immunotherapies, molecular biology and bioinformatics.
Noelle Gillis Awarded F-99 Grant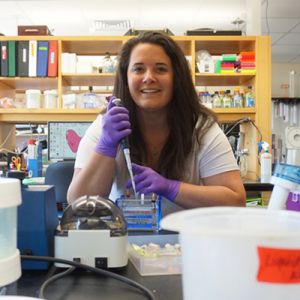 September 24, 2019
Congratulations to Noelle Gillis, CMB student in Frances Carr's Lab, for being awarded a highly competitive F-99 grant from the National Cancer Institute. It is the first F-99 award at UVM and will fund Gillis' research, "Nuclear Receptor Regulation of Epigenetics in Endocrine-Related Cancers"
The award is designed to promote successful transition into postdoctoral training for graduate students who are interested in pursuing careers as academic research faculty in cancer research. Noelle's PI, Frances Carr, was the primary sponsor for the award, with fellow CMB faculty Seth Frietze and Jane Lian as co-sponsors.
"The focus of my research is on studying the tumor suppressive effects of the thyroid hormone receptor. Despite the fact that its been recognized as a tumor suppressor for over a decade, the mechanisms by which it regulates tumor growth are not clear yet. This makes it hard for the thyroid hormone receptor to be used in a clinical setting as a diagnostic tool or a therapeutic target. My project integrates information from molecular biology and large-scale genomics data sets to gain a clearer understanding of how the thyroid hormone receptor prevents normal cells from progressing towards cancer, specifically in thyroid cells. We hope that doing this will provide us with key insights into thyroid cancer growth and progression, and allow for new cellular pathways to be explored as therapeutic options."
Abbas Raza Successfully Defends Dissertation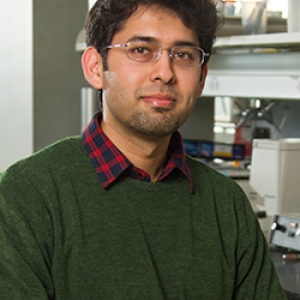 August 30, 2019
Congratulations to Abbas Raza, Dr. Cory Teuscher's lab, who successfully defended his dissertation, entitled "Sex-Specific Regulation of CNS Autoimmunity by Signaling Lymphocytic Activation Molecule (Slam) Locus". Please join us in wishing him luck in his next endeavor.
Rajiv Jumani, PhD Receives 2019 Norman R. Alpert Research Prize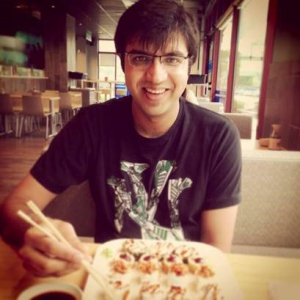 August 21, 2019
CMB Director, Matthew Poynter, Ph.D., presented the Norman R. Alpert Research Prize to recent CMB alumnus, Rajiv Jumani, PhD for his paper: Jumani RS, Alvee MM, Stebbins EE, Donnely L, Miller P, Klopfer C, Bessoff K, Teixeira JE, Love MS, McNamara CW, Huston CD. A suite of phenotypic assays to ensure pipeline diversity when prioritizing drug-like Cryptosporidium growth inhibitors. Nature Communications. 2019. Apr 23;10(1):1862. doi: 10.1038/s41467-019-09880-w.
This annual prize recognizes the best peer-reviewed research article by a graduate student in the CMB Program and is announced at our annual Retreat. Congratulations Rajiv!
Chia and Howe Receive 2019 CMB Director's Awards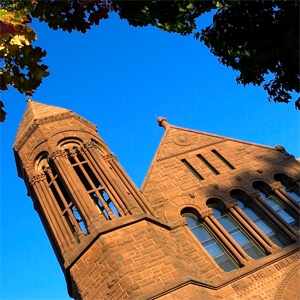 August 21, 2019
Wyatt Chia and Dr. Alan Howe received the CMB Director's Awards for a student and for a faculty member respectfully at this year's CMB/NGP Retreat. Dr. Matt Poynter, presented these awards at the Grand Isle Lake House on Wednesday, August 21 to recognize their outstanding work with the program. Thank you Wyatt and Alan for your dedication!
Brittany L. Carroll Successfully Defends Dissertation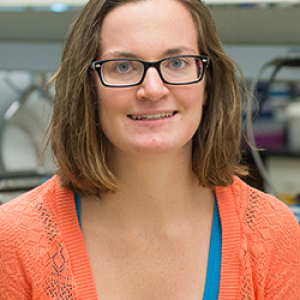 August 2, 2019
Brittany Carroll, a CMB student in Dr. Sylvie Doublié's lab, successfully defended her dissertation, entitled "Caught In Motion: Structural Studies of Nucleic Acid Repair Enzymes". She will be working with Dr. Jun Liu, PhD at the Microbial Sciences Institute at Yale University School of Medicine. Congratulations, Brittany!