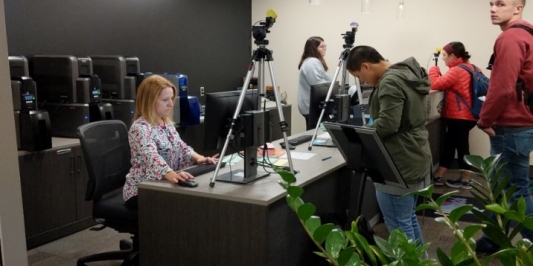 CATcard Service Center 
48 University Place
Billings Library, Room B150
Burlington, VT 05405
Phone: (802) 656-4509
FAX: (802) 656-4528
CATcard Office is closed due to the Governor's Stay Home-Stay Safe order.  We are available by phone during business hours Mon-Thurs 8:00am-4:30pm, Fri 8:00am-4:00pm.  We are making appointments for essential card needs.   
We would be happy to help you in any way we can. 
For more information, please email CATcard.