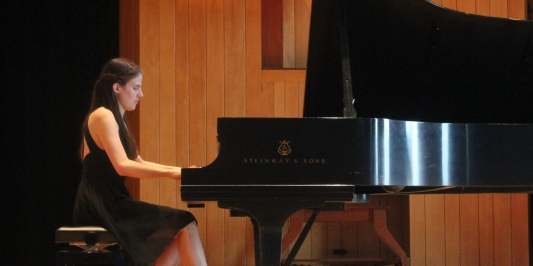 Step 1 - Apply to the University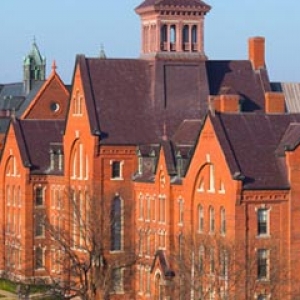 Step 2A - Audition live on campus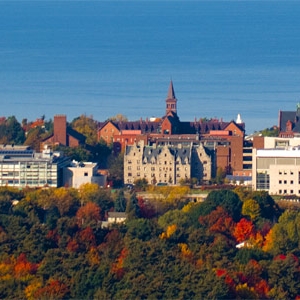 There will be no in-person auditions for the 2020-2021 school year. Please submit materials electronically.
Step 2B - Send a pre-recorded audition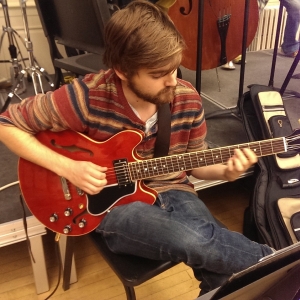 Prospective students may submit a video or audio recording of their Entrance (Level II) Audition. Here's how:
Deadlines for sending recordings:
November 1: Early Action applicants
December 1: Transfer applicants for Spring semester
February 15: Please send auditions by February 1st if possible. Auditions received after February 1st may not be processed in time for the Admissions Office's Regular Decision reply date.
May 1: Transfer applicants for Fall semester
Music Technology & Business majors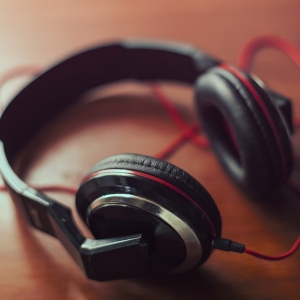 Unlike other concentrations in the B.A. Music, students in Music Technology and Business are not required to pass the Level II Audition on a classical or jazz instrument/voice as a prerequisite, but must pass the audition as part of their requirements for completing the degree. Students are encouraged to take this audition as soon as they and their teachers think they are prepared, but in any event must pass this audition before undertaking their Senior Project or Internship. 
If you declare the major in Technology/Business, and decide to transfer to another concentration such as Jazz Studies or Theory/Composition, you must pass the Level II Audition before declaring that change in concentration.
Please note that you must choose a primary instrument and repertoire from the classical or jazz genre -- consult the repertoire requirements. Original compositions and digitally produced pieces are not acceptable for this audition.
Your faculty advisor and private lesson instructor can answer any questions you have about preparing for the audition. You may also contact the music office at any time.
Frequently Asked Questions
FAQ applies to pre-recorded auditions only. On-campus auditions have been suspended due to COVID-19.
How do I audition if I am already a UVM student?
Current UVM students may schedule an Entrance Audition on one of the designated Audition Days or at the beginning or end of each semester. Please email music@uvm.edu for more information. You must pass the Entrance Audition before you can declare music as your major.
Is an audition required for music minors?
No, music minors are NOT required to audition. Learn more about the music minor.
What does "primary instrument" mean?
While music majors are encouraged to study and play multiple instruments at UVM, you must choose one primary instrument. This will be the one on which you do your Entrance Audition, end-of-semester playing exams, yearly performance recitals, and Senior Recital.
What should I wear?
Dress for an interview. Business casual (no sneakers or jeans) or all black concert attire.
What if I don't pass the audition?
If you don't pass the Entrance Audition, you will not be able to declare the music major at this time, but you may attempt the audition multiple times! Students who do not pass the audition on their first attempt will often take applied lessons with our faculty for one or two semesters to prepare for their next audition attempt.
Prospective students who do not pass the Entrance Audition may still be admitted to UVM in another major, or undeclared, and may retake the audition during their first or second year at UVM.
I have waived the right to view my teacher's letter of recommendation, or I submitted it as part of my Common App. Do I need to submit it again?
No; we can retrieve the letter from Admissions. Teachers may also email letters of recommendation directly to Andrea.Aquino@uvm.edu.
If you have any other questions, please contact us: music@uvm.edu or (802) 656-2295.