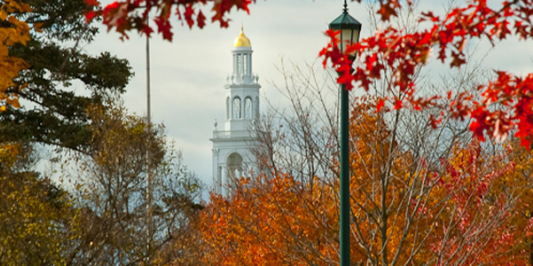 Whether required for your major, or as a summer or school-year elective, internships are an excellent way to get valuable experience while earning course credit.
You will find a variety of different internship opportunities in The School of the Arts.
If you are an Art Education, Art History, Dance, Music, Studio Art, Theatre, Film and Television Studies, or Creative Writing major looking to complete an internship for credit in your major during the academic year, you should enroll in an internship with a program prefix. These opportunities can be found by reaching out the School of the Arts Associate Director for Student Success, Pamela Fraser.
If you are looking to do an internship for general credit during the academic year, you can consider guided internships offered the College of Arts and Science. AS-190 is an elective internship course that you complete in conjunction with an internship experience. The course aims to help you connect your experience to your academics and complete essential professional development work. We also offer mentored internships in a program called Communities of Practice (AS 189). After enrolling in one of these courses you will be matched with an organization in need of student help. The faculty mentors who lead each COP are either currently working or retired from the field in which they specialize. Their professional experience helps make this internship program more valuable to you as an emerging professional.
You might also consider semester-long travel-based internships like Arts in Action, Semester in the City, The Washington Center.
Arts in Action is a semester-long CAS internship program focused on art, community, and activism. The program combines professional development work, an academic course called Arts and Activism, and a 3 or 4-day-per-week internship. Students earn 15 UVM credits while living and interning at arts organizations in NYC. Students of all majors are invited to participate.
Semester in the City and The College for Social Innovation make this internship program available to UVM students. Intern in a social justice, non-profit or community action-based organization and earn 15 UVM credits. Students of all majors are invited to participate.
The Washington Center combines a 32 hour/week internship experience with an academic course for a semester in Washington, D.C. preparing for life after graduation. Intern at one of 600 partner organizations and earn academic credit. Students of all majors are invited to participate.
Visit The College of Arts and Sciences Internship Program page for more information on these and other opportunities, including information on deadlines, Handshake and other application processes. You will also find information on summer internships and internship support there.