Bertrand Black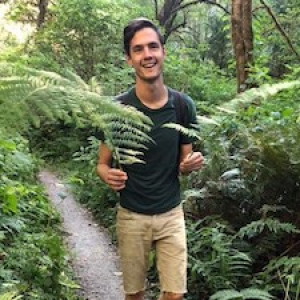 Profile
I am from Santa Fe, NM. I received a Bachelor of Science (2017) from Humboldt State University in Arcata CA, where I double majored in Botany and Biology with an emphasis on ecology and biodiversity. In the redwood forests of northern California, I became captivated by the ferns and other non-flowering plants. My undergraduate research focused on tissue culture, fern gametophyte morphology (using scanning electron microscopy), and chromosome staining in a hybrid complex of the genus Polypodium. In my free time, I enjoy cooking Japanese food, visiting museums, and staying active through hiking and yoga.
Research Description
My research interests have been greatly influenced by the life and work of the famous 18th century naturalist Alexander von Humboldt. Like Humboldt, I seek to maintain a holistic approach to my research by unifying diverse branches of scientific disciplines, such as systematics, ecology, and evolutionary biology.  In 2019, I joined the Barrington-Sundue Lab as a PhD student to uncover and characterize diversity, taxonomy and distribution of extant fern lineages. Currently, my research is focused on a model-based approach to explain patterns of fern diversity, in addition to a reexamination of Athyrium (Athyriaceae) systematics in temperate North America and the neotropics.
Aayudh Das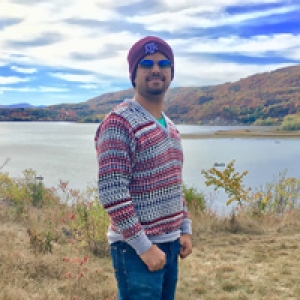 Profile
Grown up in the city of joy of India i.e. Kolkata (formerly Calcutta), I completed my Bachelor's in Botany from Presidency College, Kolkata. In the beginning of 2014, I got the opportunity to work as a Research Assistant in South Dakota State University where I worked on identifying of heat and drought stress-responsive proteins in soybean seedling proteome and also involved in pre-harvest sprouting of wheat in a metabolomic approach. Alongside, I also investigated the proteomic responses of switchgrass and prairie cordgrass to senescence. In the end of 2014, I joined Texas A&M University, College Station where I followed through my previous research and completed my Master's in Biochemistry (2016). In addition to research, I enjoy playing acoustic guitar, singing and cooking Indian food.
Research Description
In early 2016, I joined Plant Biology graduate program as a PhD candidate and started working under Dr. Jill Preston where I worked on genomic comparison of freezing and drought stress responses across the temperate cereal grass clade Pooideae. Currently, I'm examining the physiological and genetic intersections between drought and freezing tolerance in Pooideae.
Selected Publications
Paudel B*, Das A*, Tran M, Boe A, Palmer N, Sarath G, Gonzalez JL, Rushton P and Rohila JS (2016). Proteomic responses of switchgrass and prairie cordgrass to senescence. Front. Plant Sci. 7:293. (*Equal Contribution) DOI:10.3389/fpls.2016.00293.
Das, A., Eldakak M., Paudel B., Kim D. W., Hemmati H., Basu C., & Rohila J. S (2016). Leaf Proteome Analysis Reveals Prospective Drought and Heat Stress Response Mechanisms in Soybean. Biomed research International. vol. 2016, Article ID 6021047, 23 pages. DOI:10.1155/2016/6021047
Das A., Paudel B., & Rohila J. S. (2015). Potentials of Proteomics in Crop Breeding. In Advances in Plant Breeding Strategies: Breeding, Biotechnology and Molecular Tools (pp. 513-537). Springer International Publishing. ISBN: 978-3-319-22521-0
Matt Grasso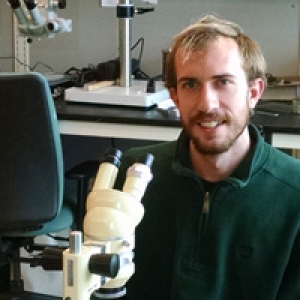 Profile
I was born in Rock Springs, Wyoming. I moved to Vermont when I was seven and have lived here since. I received my B.S. in Plant Biology from the University of Vermont in 2013. I did undergraduate research in the Barrington Lab working on the reproductive biology of Vermont's Polypodium species. I enjoy skiing, playing guitar, and playing soccer.
Research Description
Plant development is unique from animals in that living cells are fixed in place and enclosed within a cell wall matrix. As an apical meristem grows divisions are made adding cells to the top of the plant body. In this sense plant development is a process of construction, and the addition of new cells is in part governed by the physical arrangement of existing ones. Assessing how mechanical inputs influence processes of cell division and differentiation is a goal of this project. In doing this we aim to create a system in which mechanical forces can be applied to isolated plant cells in a consistent manner.
Maike Holthuijzen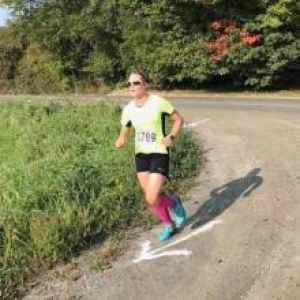 Profile
I am pursuing a Ph.D in Complex Systems and Data Science, and I have a diverse research and academic background. I received a BS in Ecology from the University of Idaho, where I studied the effects of burn severity on the regeneration of native and invasive species in the Pacific Northwest. I investigated the spatial association of perennial grasses and sagebrush over moisture and grazing gradients in the Great Basin ecosystem while pursuing an MS in Ecology and Utah State University. Recently, my research has focused on quantitative ecology, and I am working on finishing a study that compared the accuracies of five statistical and machine learning methods in predicting stream temperature over stream networks. I also have an MS in statistics from Utah State University. Presently, I am working on improving statistical models for climate data in the Northeastern United States.
Connor Lewis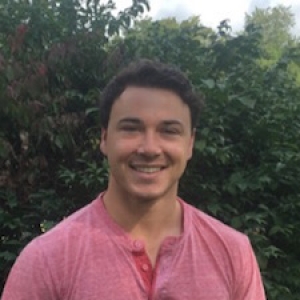 Profile
I grew up in Conway, Massachusetts and moved to Burlington in 2011 to pursue my undergraduate studies. Since then I have earned B.S. degrees in Ecological Agriculture and Molecular Genetics, managed a 12-acre vineyard for a year, and begun my graduate studies. In Burlington I found the perfect place to enjoy my hobbies including: snowboarding, mountain biking, fishing, gardening, and baseball.
Research Description
Building off previous research conducted in the Tierney lab, I am studying the interactions between the proteins CCDC22, CCDC93, and VPS26c. More specifically, using fluorescent protein fusions and double mutant analyses, I am working to characterize how their roles in endosomal trafficking pathways influence polarized cell growth in the root hair cells of Arabidopsis thaliana.
Sandra Nnadi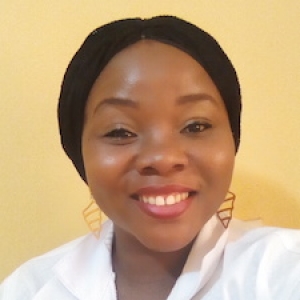 Profile
I am from the South East of Nigeria and obtained my Bachelor's degree in Biochemistry (Thesis major: Plant Biochemistry). I also received a Master's Degree in Biochemistry (Thesis major: Molecular Biology) where I worked on the Molecular diversity of genes involved in carotenoid biosynthesis in banana and plantain. I analysed the level of sequence variations in different Musa accessions at different loci involved in beta-carotene synthesis. My study was in partnership with the renowned International Institute of Tropical Agriculture (IITA) in Ibadan, Nigeria where I worked briefly after my Bachelor of Science degree.
Before Joining UVM, I worked as a Molecular biologist at the National Biotechnology Development Agency, Nigeria in the area of analysing Genetically Modified Organisms in food and feed after being trained by the European Union Reference Laboratory on Genetically Modified Food and Feed, Joint Research Centre of the European Commission, Ispra Italy. My Research interests include gene expression studies, Molecular characterization of candidate genes and  plant-microbial interactions.
Zoe Portlas
Profile
I grew up in Minnetonka, Minnesota before moving to Fargo, North Dakota to pursue a B.S. in Biological Sciences at North Dakota State University. While at NDSU, I worked in Professor Jill Hamilton's lab, investigating local adaptation of the seed and dispersal  structure of Prairie Smoke (Geum triflorum). During my senior year and gap year after graduating, I worked in the lab of Dr. Jarrad Prasifka at the USDA Agricultural Research Service in Fargo, studying the effect of floret size in cultivated sunflower (Helianthus annuus) on the attractiveness of the plant to its pollinators, wild bees and managed honey bees.
Research Description
In 2018, I joined the Keller Lab to pursue a PhD in Plant Biology. My research interests include population genetics, hybridization, and ecological interactions between plants and their pollinators.
Publications
1) Prasifka, J.R., R.E. Mallinger, Z.M. Portlas, B.S. Hulke, K.K. Fugate, T. Paradis, M.E. Hampton, and C.J. Carter. 2018. Using nectar-related traits to enhance crop-pollinator interactions. Frontiers in Plant Science 9:812. doi: 10.3389/fpls.2018.00812
2) Portlas, Z.M., J. Tetlie, D. Prischmann-Voldseth, B.S. Hulke, and J.R. Prasifka. 2018. Variation in floret size explains differences in wild bee visitation to cultivated sunflowers. Plant Genetic Resources: 1-6. doi: 10.1017/S1479262118000072
Anoob Prakash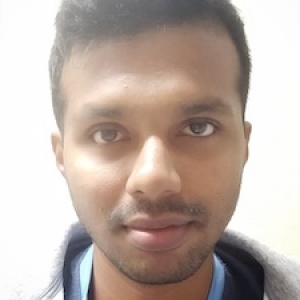 Profile
I hail from "the God's own country," Kerala, a small southern state in India. Forest fragmentation and it's ecological consequences have always intrigued me and thus steered me towards this stream of research. I am interested in studying the effects of climate change on the local adaptability and gene flow of forest tree species, as well as landscape genetics and spatial analysis. Prior to joining the Keller lab in 2018, I completed my B.Sc. (Hons.) and M.Sc. in Forestry with specialization in Tree Physiology and Breeding at Kerala Agricultural University. During that time, I investigated the effects of particulate pollution on the growth and physiology of trees in moist deciduous forests. In addition to research, I love to read, illustrate and play games.
Morgan Southgate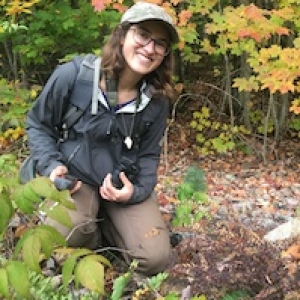 Profile
I grew up just outside of Montpelier, VT, and spent most of my time when not in school exploring the forests both around my house and the larger areas of wilderness in the Green Mountains. After graduating high school, I traveled across the US for half a year visiting different national parks and wilderness preserves. I was set to begin at UVM the following fall in the Environmental Science program, but realized during my travels that I wanted to focus my education around plants specifically. I began my Plant Biology major at UVM in 2013, and was quickly drawn in by the detailed education I received about plants from systematic, evolutionary, physiological, and ecological perspectives, as it provided the perfect complement to my pre-existing personal relationship with plants developed from a lifetime spent in the woods. During my undergraduate career, I worked at the Pringle Herbarium and the Proctor Maple Research Center, and joined the Barrington Fern Systematics lab. I focused my undergraduate research on the ecology and biogeography of the Adiantum pedatum complex, a clade of maidenhair ferns here in VT. This research captivated me so thoroughly that I decided to continue this research as a graduate student here at UVM.
Research Description
I am a MS student in the Barrington Lab, and my primary interest is plant ecology. My current research on the ecology of the Adiantum pedatum complex focuses on characterizing the ecological niche of the three species which comprise the clade, including two diploid progenitors and their tetraploid hybrid, and on understanding how the hybrid ancestry of the tetraploid hybrid A. viridimontanum is reflected in its ecological preferences. In the future, I intend to continue learning about why plants grow where they do, and especially about the importance of substrate in shaping plant distribution. Ultimately, I plan to apply this knowledge towards wilderness conservation and ecosystem remediation.
Berke Tinaz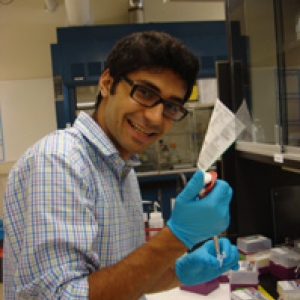 Profile
I graduated in 2016 from Skidmore College, where I majored in Biology and minored in Mathematics. During my time at Skidmore, I worked in Dr. David Domozych's lab for all my 4 years, where I was introduced to plants. While there, I worked with the unicellular green alga Penium margaritaceum. We worked on Penium margaritaceum's cell wall and developing it as a single cell plant model system. In my free time, I like working out, watching sports, and coaching for the UVM Crew Team.
Research Description
Currently, I am working on the functional evolution and the biochemical characterization of the MtLATD/NIP gene which encodes for a nitrate transporter in the model legume Medicago truncatula. This gene is required for root and nodule development and is expressed in the respective meristems. The LATD/NIP gene originated at the base of angiosperms, but it is not clear when it acquired the meristem function. To test this, I am checking the ability of the orthologs to rescue the latd mutant phenotype.
Publications
Raimundo, S. C., Sørensen, I., Tinaz, B., Ritter, E., Rose, J. K., & Domozych, D. S. (2018). Isolation and manipulation of protoplasts from the unicellular green alga Penium margaritaceum. Plant methods, 14(1), 18.
Domozych, D., Lietz, A., Patten, M., Singer, E., Tinaz, B., & Raimundo, S. C. (2017). Imaging the dynamics of cell wall polymer deposition in the unicellular model plant, Penium margaritaceum. In Light Microscopy (pp. 91-105). Humana Press, New York, NY.
Ochs, J., LaRue, T., Tinaz, B., Yongue, C., & Domozych, D. S. (2014). The cortical cytoskeletal network and cell-wall dynamics in the unicellular charophycean green alga Penium margaritaceum. Annals of botany, 114(6), 1237-1249.
Larson, E. R., Tierney, M. L., Tinaz, B., & Domozych, D. S. (2014). Using monoclonal antibodies to label living root hairs: a novel tool for studying cell wall microarchitecture and dynamics in Arabidopsis. Plant methods, 10(1), 30.
Charlotte Uden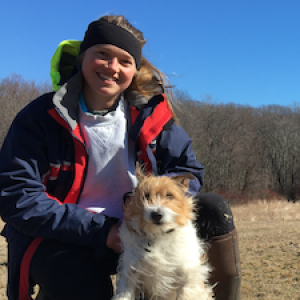 Profile
I am from Canterbury, England. I got by bachelors degree at Bennington College in Southern Vermont where I studied forest ecology. Before arriving at UVM, I worked for a forestry company in eastern Vermont. I am currently working in Jane Molofsky's lab looking at Centaurea, an herbaceous flowering plant invasive to North America. I enjoy print making and hanging out with my dog, Henry.
Brittany Verrico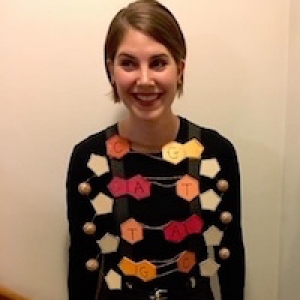 Profile
I am from Pittsburgh, Pennsylvania where I received a B.A. in Biology and German from Washington & Jefferson College. My interest in plants began in high school while making a plant scrapbook that creatively explained the life cycle of a tree and I have since followed my intellectual curiosity of plants. My undergraduate research focused on plant ecology and vegetative phenology. As an intern in Dr. John Parker's lab at the Smithsonian Environmental Research Center (SERC), I investigated how phenotype, phylogenetic similarity, and introduced status influences community assembly. I enjoy hiking, photography, reading, cooking, and crafting.
Research Description
My academic interests lie at the confluence of population genetics, ecology, climate change, and forest tree biology. As a graduate student in the Keller Lab, I seek to understand how gene flow and selection structure genetic diversity and adaptation across fine-scale environmental and climatic gradients. I am using the boreal tree red spruce (Picea rubens) as a focal species, which is a dominant component of high elevation northeastern forests. I am also using a 50-year chronosequence to analyze forest community change and the upslope shift of the boreal-deciduous forest ecotone in the Green Mountains, VT.
Rachel Wilson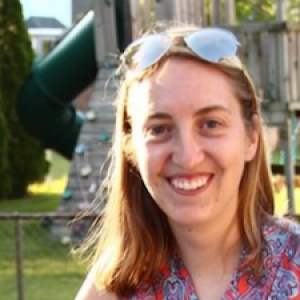 Profile
I grew up in St. Clair Shores, Michigan and moved to Bowling Green, Ohio where I received my Bachelor's and Master's degree in Biology. During my time there I worked in several labs. In my undergraduate career I studied a pathogenic oomycete which causes Root Rot in Glycine max. During my Master's I focused on the genetic basis of color polymorphisms in Lupinus perennis. In addition to my love of plant I enjoy outdoor actives. In particular I love distance and trail running.
Baxter Worthing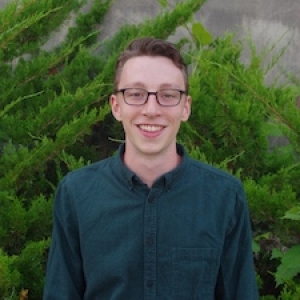 Profile
I grew up in Brunswick, Maine. I completed a B.S. and M.S. in Biology at Clark University in Worcester, Massachusetts. While at Clark, I conducted my undergraduate and graduate research in the lab of Dr. Deb Robertson, where I studied the genetics of marine diatoms. In my free time, I enjoy skiing, biking, hiking, juggling and trying new foods.
Research Description
I am fascinated by the role that environmental change plays in shaping both the short-term, transcriptional changes observed in individuals and the long-term evolutionary paths taken by populations. I am particularly interested in using genetics and genomics to characterize adaptation to new and/or challenging environments. I am currently working on a project in the Preston lab, which aims to profile two genes that are hypothesized to contribute to cold tolerance in temperate grasses.