No environmental professional succeeds without the force of the written word. Among conservationists and biologists, writing is a tool no less essential than a map or a hand lens or a great idea. In our program, we write site assessments and academic reflections, professional reports and news releases, magazine and journal articles, blog posts and web pages. We write to educate, entertain, motivate, or inspire.
Every year we present insights from life and work outdoors in Field Notes — the proceedings of the Field Naturalist Program. In creating the magazine, students learn the essentials of publishing and public communications. Featured in these essays and news items might be intimate encounters with birds in the Maine woods or with orchids in Costa Rica, a report on beavers changing a stream course in Burlington or on smart phones changing how we experience nature.
Produced entirely by students, Field Notes includes rich illustrations, vivid photographs, updates on student projects, and other breaking news from our program. It is required reading for alumni, prospective students, and anyone who wants to learn more about the natural world we share.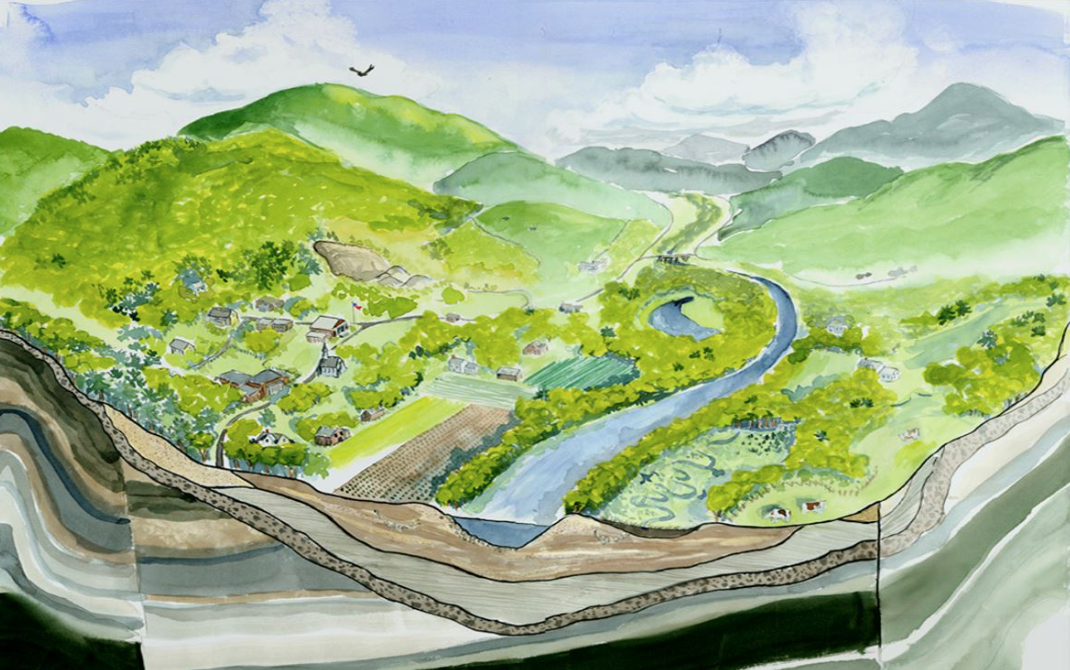 Painting by Claire Dacey '03 (Cohort S3)