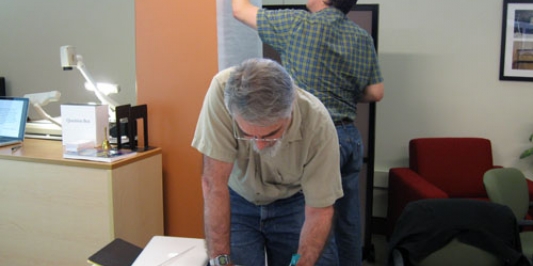 WID Institute for Course and Assignment Design, 2022
The WID Institute returns with a redesigned, 3-day format emphasizing course planning in the context of UVM's new general education program, the Catamount Core. During the Institute, you'll create or revise a course with smart, sustainable plans for assignments that support your writing and information-literacy goals. Our synchronous mornings will provide a supportive and reflective atmosphere through a mix of whole group, small group, and private working time. Our flexible afternoons will offer you the chance to consult with facilitators or librarians, while continuing to work on your plans and assignments at your own pace. By the end of the Institute, you'll have a quality course-assignment-activities plan, and you'll have a clear vision of how you want to guide your students. We hope you'll also leave feeling refreshed and inspired, with important work completed.
This year, the WID Institute will be facilitated by Susanmarie Harrington, Director of the Writing in the Disciplines Program; Daisy Benson, Library Associate Professor; and Ingrid Nelson, Associate Professor of Geography & WID Faculty Associate.
2022 Institute Dates/Hours
May 17-19, 2022
Mornings: 9:30-12:30, synchronously, Microsoft Teams
Afternoons: asynchronously, work at your own pace
Faculty Participants:
Learn from colleagues who are innovative teachers
Have the opportunity to participate in the WID Mentor Program, which attaches experienced undergraduate writing tutors to writing-intensive courses
May be eligible for professional development funds
Interested? Request a spot today!