Reflections on Outcomes from Our Lake Champlain Public Trips
As 2021 approaches, I find myself thinking both backward in time and forward—remembering fondly Lake Champlain Sea Grant's first public trip aboard the R/V Melosira on Lake Champlain and looking forward, with great anticipation, to days when we can once again provide education programs in-person.
That first public trip in summer 2017, during which we initiated our Stories of Lake Champlain curriculum, resulted in a variety of meaningful products and outcomes. As the name implies, the curriculum includes geologic, cultural, naval, and environmental stories that began millions of years ago and bring us to today.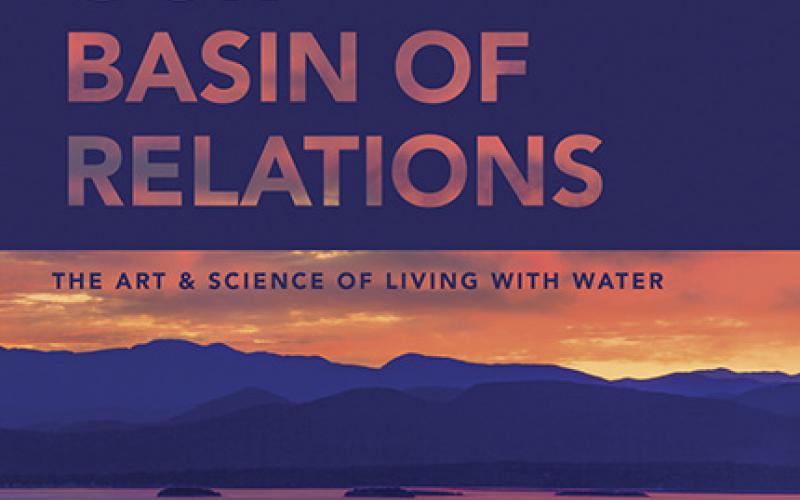 My account of that first public trip is included in the newly-released book, Our Basin of Relations, The Art and Science of Living with Water, by Mike Sipe and Trevien Stenger. This book includes a multitude of stories by numerous authors who share their perspectives of the lake and its resources. Their stories are accompanied by stunning photos of Lake Champlain and its surrounds. A hard cover coffee table version and an e-version are available at www.myscgpriorities.com/our-basin-of-relations.
Another product that stemmed from that trip is the short film Nebi: Abenaki Ways of Knowing Water. During that first excursion on Lake Champlain, Chief Don Stevens of the Nulhegan Band of the Coosuk Abenaki Nation came aboard the R/V Melosira with us to share Abenaki creation stories of the lake and its basin. As Chief Don could not participate in every public trip we would offer, we were privileged to partner with him and 10 other Abenaki chiefs and/or members of the Nulhegan, Missisquoi, and Elnu Abenaki tribes and with Vince Franke of Peregrine Productions, LLC to produce Nebi.
This film not only shares some of Chief Don's stories, but also describes the deep connection the Abenaki – and we all – have with water, which connects us through space and time, gives life, and sustains us. The film is available on the Lake Champlain Sea Grant website at www.uvm.edu/seagrant/nebi. We use the film to support not only our public trips, but also school programs for youth who visit Lake Champlain with their classes. The Abenaki use the film to preserve stories of the Abenaki People and to educate future generations.
Partner with us to create an Indigenous Educator position!
A third meaningful outcome from that first public trip is our commitment to sharing indigenous voices and ways of knowing. We have committed Lake Champlain Sea Grant funding towards this, and we are partnering with Shelburne Farms to develop an Indigenous Educator position. We are seeking additional funding partners to help make this position a reality in the next few months. If your organization may be interested in partnering with us, or if you know of another organization that may be interested in collaborating on the effort, please contact me (kstepenu [at] uvm.edu).