Lake Champlain Sea Grant Announces 2021-22 Scholars at UVM
Lake Champlain Sea Grant at the University of Vermont has announced the recipients of its inaugural undergraduate scholarship for 2021-2022. Eight UVM undergraduates in three academic units on campus have each been granted a 15-month Sea Grant Scholarship that includes a financial award, an internship experience, and professional development opportunities.
This year's Sea Grant Scholars are Maxine Asmussen '24, Paige Carpenter '23, Mariah Choiniere '23, and Jolie Scott '23 of the Rubenstein School of Environment and Natural Resources; Ishan Maratha '24 and Margaret Polifrone '23 of the College of Arts and Sciences; and James Se Yoon Cairn '23 and Olivia Szumski '24 of the College of Engineering and Mathematical Sciences.
"I am so grateful for the opportunity and can't wait to meet the other scholars and build a community with them," said Maxine Asmussen, an Environmental Sciences major. "I am excited to learn about Sea Grant programs, like Watershed Alliance and Blue, and how these programs help mitigate stormwater runoff and how I can get involved."
Each scholar receives a $5000 academic-year scholarship. Each participating school and college provided partial funding for the scholarships or associated internships, and the Lintilhac Foundation provided support through a gift to the Vermont Water Resources and Lake Studies Center.
"We feel very privileged to have been able to initiate this program in partnership with other campus departments and colleges," said Dr. Kris Stepenuck, associate director of Lake Champlain Sea Grant in UVM Extension and the Rubenstein School, who will serve as the lead for the scholarship program. "The scholars in this first cohort bring a wide range of backgrounds, and we look forward to learning from them."
The Sea Grant Scholars program supports diverse scholars, selected based on academic ability, commitment to a career in science or related field, financial need, and first-generation college student status. The Scholars program strives to grow representation of and help to prepare Black, Indigenous, and People of Color (BIPOC), or first-generation college students for successful careers in science, science communications, technology, policy, natural resources management, engineering, or related fields.
"Diversity, equity, and inclusion are intrinsic values of the Sea Grant Scholarship program," said Dr. Paliza Shrestha, postdoctoral associate in the UVM College of Agriculture and Life Sciences, who will coordinate the professional development activities. "I hope through this scholarship program we can close the gap by increasing participation of BIPOC students in the STEM fields, in which they are highly underrepresented, and supporting students in need."
"I look forward to learning how to actively engage other students in learning about the inequalities in STEM fields, including first-generation students, BIPOC, and women, and how to work to change these inequalities and make a more diverse learning and working environment," said Olivia Szumski, an Environmental Engineering major.
In late August, the scholars will gather for a one-week professional development immersion program. The week includes team-building, tours of sites demonstrating nature-based solutions to clean and minimize stormwater runoff, on-lake learning adventures on Lake George and Lake Champlain, and an interviewing and resume building workshop. Throughout the academic year the students will engage in a variety of professional development workshops and tours.
"I look forward to getting to know other people who are passionate about the same things as me and to learn and understand the field of environmental engineering in a larger context," said James Se Yoon Cairn, an Environmental Engineering major. "I want to understand how sustainable design benefits not just the environment, but also the community and local economies."
Next summer, the scholars will be supported in internships that relate to the work that Lake Champlain Sea Grant engages in with communities.
"As a Sea Grant Scholar, I look forward to seeing and better understanding the various considerations that go into creating environmental policies," said Ishan Maratha, an Environmental Studies major.
For the paid internships, Sea Grant Scholars will each be matched with a STEM-focused business or organization involved in developing and sharing science-based information to benefit the environment or local economies in the Lake Champlain basin or in their hometown watershed.
"I hope to further my education through action," said Jolie Scott, an Environmental Sciences major. "These activities will not only benefit me and my studies, but the community and environment as well. I'm looking forward to being able to make a difference, guided by people who are enthusiastic to show me how."
Meet the 2021-2022 Sea Grant Scholars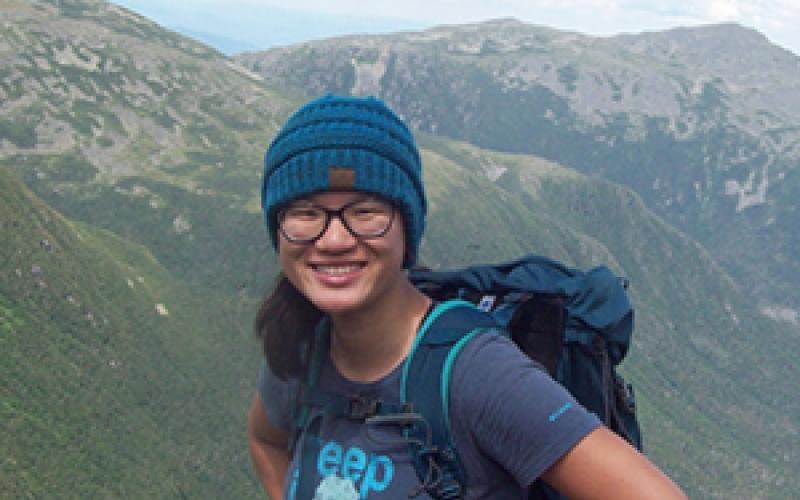 Maxine Asmussen '24, Rubenstein School
Maxine is majoring in Environmental Sciences with a minor in Community and International Development. She grew up in the San Francisco Bay Area of California before completing high school in New Hampshire, where she has grown to love New England winters and the beauty of the White Mountains. She is particularly interested in sustainability, minimizing waste, and expanding her knowledge of the impact climate change has on the planet. When she's not studying, Maxine enjoys a challenging backpacking trip, attempting a new bouldering route, and finding new vegan foods to try.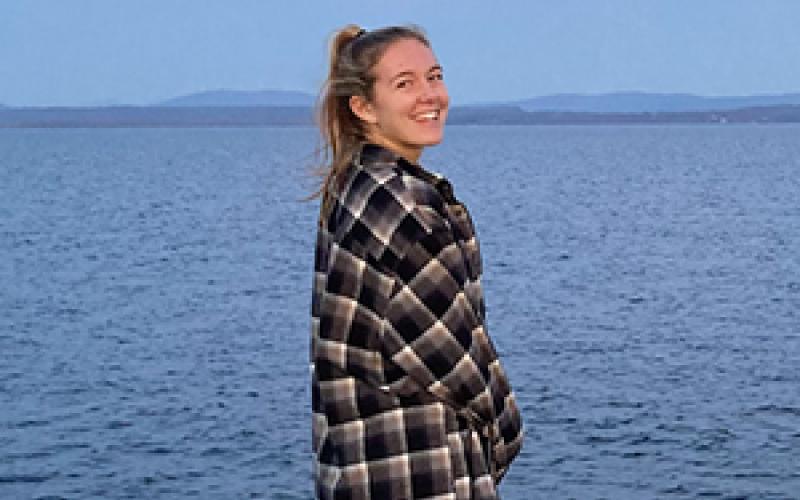 Paige Carpenter '23, Rubenstein School
Paige is majoring in Environmental Studies and minoring in Spanish and Geospatial Technologies. Growing up near the beach, she felt happiest swimming and surfing in the ocean. In the aftermath of Hurricane Sandy, she experienced firsthand a natural disaster and the threat it posed to her town and its beaches. Her love for the sea evolved into a passion to study this intricate system and the impacts of climate change on coastal communities. Paige enjoys the freedom to explore these interests while also learning about environmental issues in Vermont. She has been a watershed educator with Lake Champlain Sea Grant for two years. Paige sees the Sea Grant Scholars Program as an opportunity to meet students and professionals also passionate about these local and global issues. She hopes this experience will contribute to her career goal of researching coastal restoration.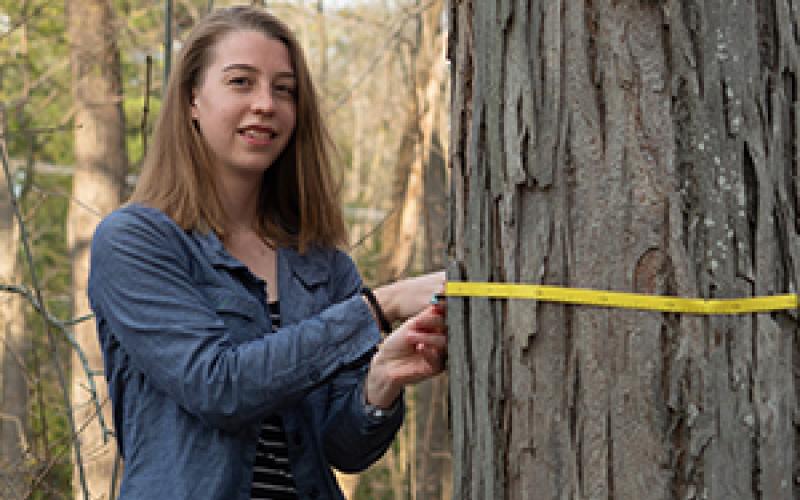 Mariah Choiniere '23, Rubenstein School
Mariah is a third-year Forestry student. An avid backpacker, she has completed both the Appalachian and Pacific Crest Trails. Prior to UVM, she served multiple terms with the Conservation Corps and spent a summer as a wildland firefighter with the U.S. Forest Service. These experiences helped inspire her studies, and she is thankful that the Forestry program continues to keep her outdoors. Mariah has been involved with stewarding UVM's Natural Areas and has recently been elected Treasurer of the UVM Forestry Club. As a Sea Grant Scholar, Mariah looks forward to developing her science communication skills to help inform management practices in the Champlain Valley.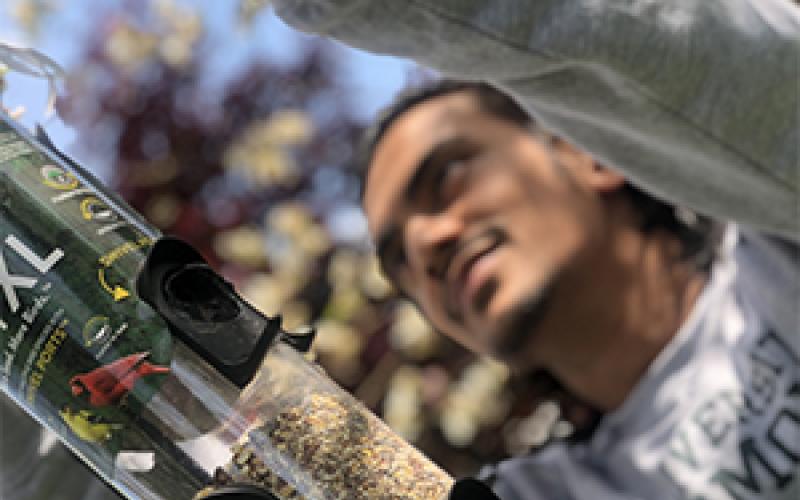 Ishan Maratha '24, College of Arts and Sciences
Ishan is an Environmental Studies major from Piscataway, New Jersey. He likes watching movies, basketball, gardening, hiking, and seeking out new and interesting experiences. As an environmental major, he is excited to help address the pressing environmental challenges of our time. As a first-year student he interned with Sustainable Transportation Vermont, where he worked to promote and advocate for green transportation-related infrastructure in Vermont. As a Sea Grant Scholar, he looks forward to seeing and better understanding the various considerations that go into creating environmental policies.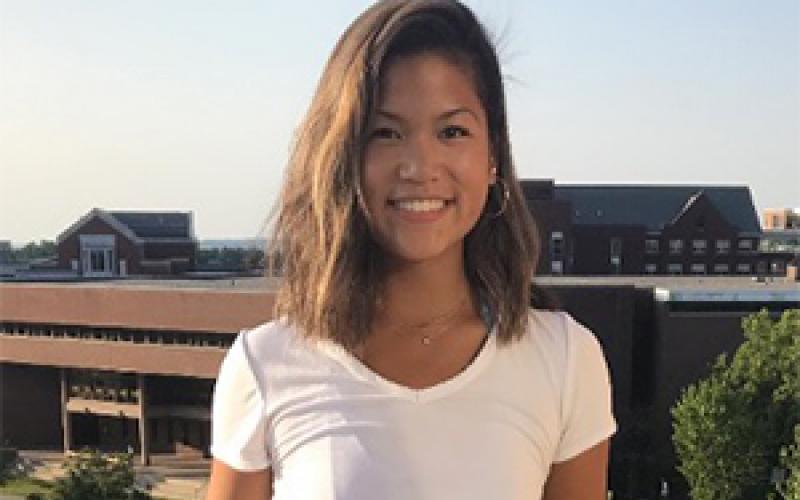 Margaret Polifrone '23, College of Arts and Sciences
Margaret is from southwest New Hampshire and is majoring in Biological Sciences major with a minor in Chemistry. She was drawn to UVM for the greenery, mountains, and community. She has camped at North Hero and visited Burlington during the summer since she was a little girl and decided to make it her second home. In her free time, she loves hanging with friends outside, swimming, cooking, and playing intramural soccer. Drawn to science, especially marine biology, she enjoys learning about the "whys" of the world. Margaret hopes to continue to learn and work in the environmental science field and looks forward to opportunities through Sea Grant and working more in the outdoors with kids.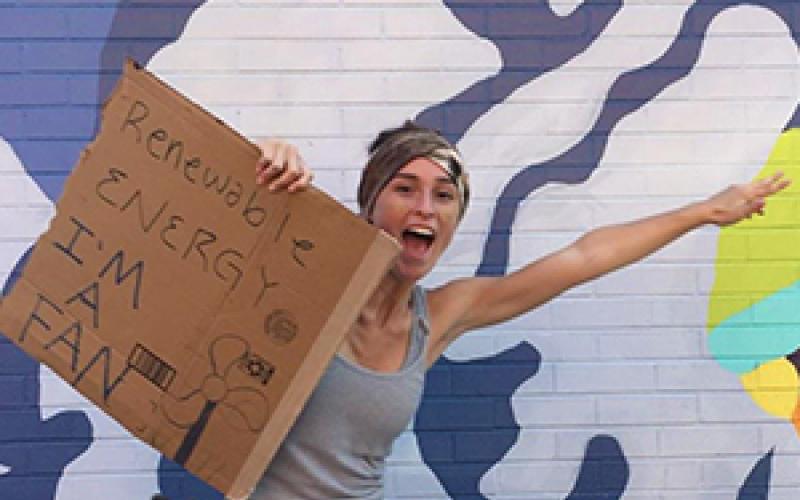 Jolie Scott '23, Rubenstein School
Jolie is from Woodbury, Connecticut and is an Environmental Sciences major with a concentration in Ecological Design and a minor in Geospatial Technologies. She plans to combine her experience with green infrastructure and her knowledge in geospatial technologies to develop a spatial planning model for sustainable green infrastructure in the future. She has worked at the Rubenstein Ecosystem Science Lab by the waterfront to document water samples from Alaska. Outside of school, she is a big fan of slacklining, bouldering, and laying around outside. She is also deeply intrigued by caves and volcanoes!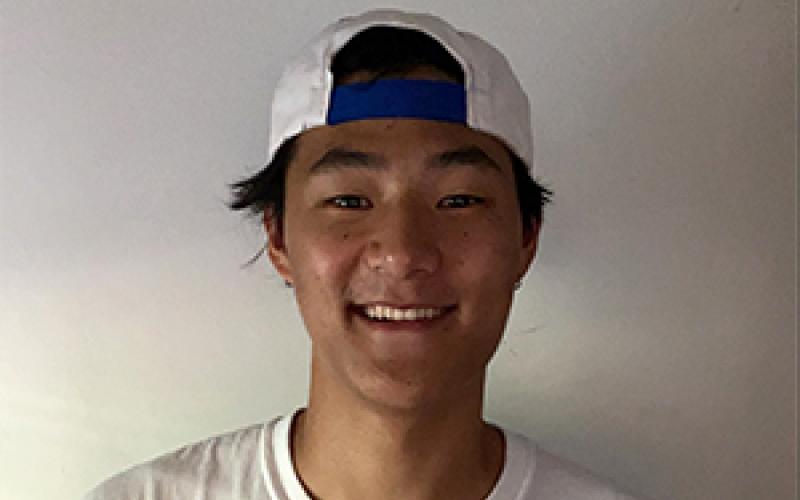 James Se Yoon Cairn '23, College of Engineering and Mathematical Sciences
James was born in Seoul, South Korea and was adopted at six months old and moved to Minneapolis, Minnesota and then to Amherst, Massachusetts at age five. Growing up in New England, he instantly fell in love with the outdoors. James chose Environmental Engineering as a major because as a child he was always building and problem solving. He wants to make an impact to do good in the world and use his education to protect the environment. He has travelled many places to experience the outdoors and loves to explore. He also loves any team sports and competing at any level!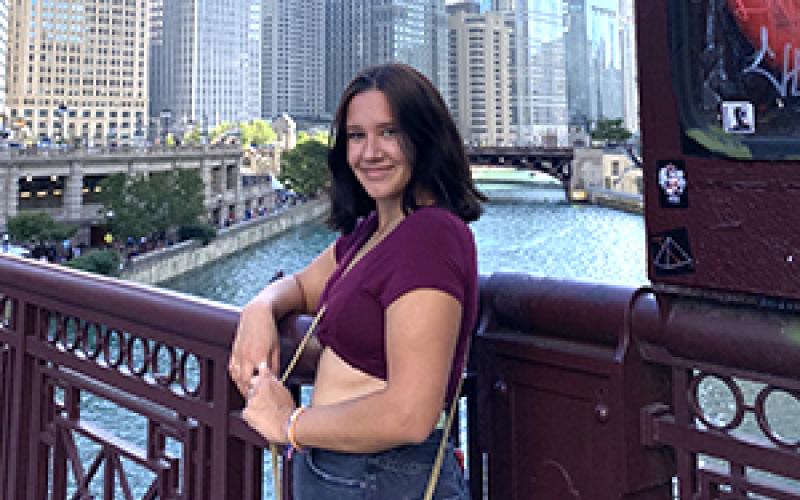 Olivia Szumski '24, College of Engineering and Mathematical Sciences
Olivia is from Ludlow, Massachusetts and is pursuing a degree in Environmental Engineering. Her hobbies include skiing with friends at Sugarbush Resort on the weekends, hiking and camping, enjoying the water whether for recreational use with friends or teaching swimming lessons, hammocking with good music and a sketch book, and trying new restaurants in Burlington.