A new public health award has been established at the University of Vermont to honor a former longtime Vermont Department of Health employee.
The Linda Dorey Service to Public Health Award will be given to a student, staff person or faculty member in the UVM Public Health program who has demonstrated a high level of service to the program, the University, or to public health more broadly.
Dorey, who recently passed away, was the director of communications for the Vermont Department of Health. She later worked for UVM and helped develop the Master of Public Health Program (MPH).
"Linda Dorey contributed to Vermont's public health successes at the Department of Health. During this time, Vermont became the healthiest state, and her contributions were essential to health improvements in many areas. Following her career at the health department, Linda joined us here at UVM. Vermont didn't have graduate public health programs yet, and Linda helped us build, strengthen, and grow our MPH program," said Jan Carney, MD, MPH, Associate Dean for Public Health and Health Policy at the UVM Larner College of Medicine.
A Distinguished Career in Public Health
Dorey started her public health career in her early 20s as a secretary at the Vermont Department of Health. She was originally hired for her typing skills of 90 words per minute. While working for health planners and health commissioners, she was given increasingly complex tasks that she completed with ease.
Eventually, she moved on to more demanding positions, leading to a role as communications director, in which she worked closely with successive commissioners, including Dr. Carney. At one point, Dorey was offered an interim position as deputy commissioner but declined because she liked to focus on ideas and "didn't want to manage people."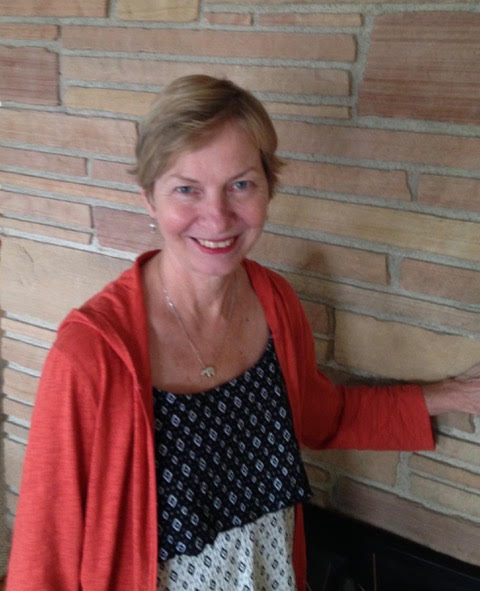 Dorey forged bonds throughout her career, and her colleagues at all levels also became her friends. Dorey was filled with respect and caring for those she worked with, and she also enjoyed her role as a voice for the non-scientific community when helping to shape policy. That someone with no formal degree could be considered on equal footing with scientists, policy planners, doctors, and lawyers is a testament to her intellect and personality.
"Linda was instrumental in establishing communication as a profession as essential to public health as epidemiology. She came to this position from a background in environmental health, and was an early practitioner of risk communication," said Nancy Erickson, public health communication and policy advisor at the Vermont Department of Health. "She was a trusted advisor to colleagues and inspired leaders to communicate clearly, credibly, and empathetically. She was a constant positive and generous mentor to staff new to public health communication."
Dorey had retired to Boise, Idaho, with no thought of working further. Until her former and favorite boss—Dr. Carney, who served as the Commissioner of Health for the State of Vermont for 13 years—called and asked if she wanted to work a few hours a week helping to plan an online public health program at UVM. As it turned out, the challenge, the exchange of ideas, and the team she worked with brought Dorey incredible joy.
"Her dedication and contributions to public health spanned many years, and we are grateful for her role in our program and her service to public health in Vermont," Carney says. "We have established the annual Linda Dorey Service to Public Health Award to highlight the importance of service to public health in our program."
Nominations for the UVM public health award, due by May 6, 2020, are made by current or former Master of Public Health program faculty or staff.
For more information about the Linda Dorey UVM public health award, visit learn.uvm.edu.
---