In the era of self-care awareness – that is, the idea that we all have permission to prioritize our wellbeing – there's a wellspring of pop culture content about the many diverse, daily ways one might invest in personal wellness. From developing good sleep hygiene to asserting remote work boundaries to making proactive healthcare appointments, self-care is a catch-all concept for taking care of yourself in the ways that make sense for you – without guilt or explanation.
A quick Instagram search shows 56.2 million #selfcare-related posts. Clearly, self-care is having a moment. And how amazing is that? We're long overdue for a collective reassessment of what it takes to live a balanced, healthy life.
But what about living in a balanced, healthy community? Imagine the progress we can make against the COVID-19 pandemic if we borrowed some energy from the fully fueled self-care movement and invested it in reimagining community care – everyone's health and well-being, not just our own.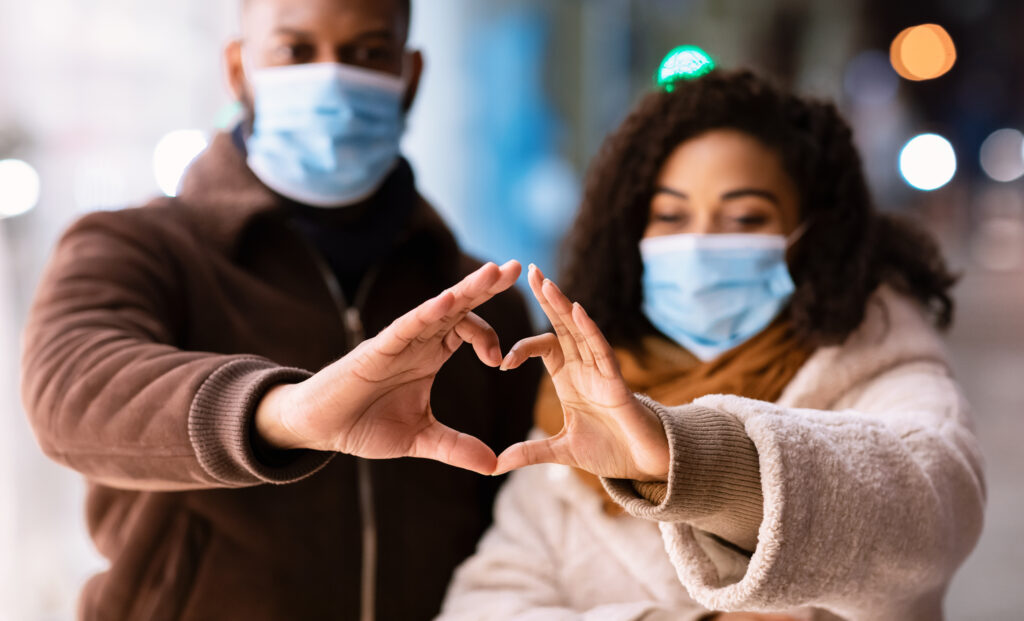 Jan K. Carney, M.D., M.P.H., a professor of medicine and associate dean for public health at the Larner College of Medicine at the University of Vermont, is a passionate advocate for science-based strategies that protect individuals and communities from COVID-19. She recently weighed in on winter safety strategies in light of the ongoing pandemic and emergence of the Omicron variant.
"One way we can all contribute is by doing our part to reduce the spread of COVID-19 in our own communities. Right now, this means, getting your vaccines if you are eligible, including a booster, wearing a mask in public indoor spaces, and following other science-based prevention strategies, such as good hand hygiene and staying home if you are sick," she tells NewsBreak.
Even if your community has not maintained or reinstated a mask mandate, consider masking not only as an act of science-based prevention, but as a simple step you can take in the spirit of community care. "This is an evolving situation," Dr. Carney says. In a recent interview with Healthline, she reminds us that the Delta variant continues to circulate widely throughout the U.S., with hotspots emerging in northern states like Michigan and New Hampshire.
While Dr. Carney describes how the scientific community will need days or weeks to understand Omicron transmissibility and whether it causes more severe disease than previous variants, we ought not put our vigilance on hold as we wait for the hard facts. "Continue to take the same preventive precautions that we know work against COVID-19 infection," Dr. Carney advises. "Stay calm and follow the science," she urges.
As winter continues to move in, making outdoor gatherings less appealing in many parts of the country, it's important to remember that our personal behavior can have an impact at a community level. "The highly contagious Delta variant continues to circulate widely in the U.S., with the most severe impact in people not yet vaccinated," Dr. Carney tells Healthline.
As the pandemic continues to present unique challenges to all of our lives, self-care remains as important as ever. So too does community care – or, to put it another way, public health. The study and practice of public health, after all, is founded on the belief that everyone deserves an equal chance to be healthy and the premise that health outcomes are determined by a confluence of factors – not just personal behavior, but your environment and community, as well.
---