Another summer, another record-breaking heatwave. Here we are again, having to process – and endure – history-making temperatures gripping the Northeast, mid-Atlantic, and now, the Pacific Northwest. Across the pond, the UK recently experienced its first-ever 104 degree Fahrenheit (40 Celsius) day amidst a relentless heatwave that consumed much of western Europe.
We know that climate change contributes to both higher temperatures and severe weather. But, what exactly is extreme heat?
Jan K. Carney, MD, MPH, the associate dean for public health and health policy and a professor of medicine at Larner College of Medicine at the University of Vermont, recently spoke with Health magazine for the article Heat Waves Are Becoming More Frequent – Here's How to Prepare and Adapt to shed light on heat classifications and heat safety.
"Extreme heat is when we have temperatures over 90 degrees Fahrenheit for multiple days, along with high humidity. The combination of these two factors makes it harder for us to maintain our usual body temperature. When humidity is high, our body's usual cooling responses, such as sweat evaporating to keep us cool, don't work as well," Carney explains.
Extreme heat is more than an inconvenience, it's a major health risk. "For infants, children, pregnant women, older individuals, and those with chronic illnesses, extreme heat can be dangerous to health," Carney warns. People residing in urban areas with limited shade or living in uncooled homes or apartments above street level may be particularly vulnerable to the health effects of extreme heat.
Make a Heat Health Plan During a Heatwave
Being prepared and proactive will go a long way to reducing your risk of heat-related illnesses, which can range in severity from heat stroke (a medical emergency) to heat cramps. Carney points to Centers for Disease Control and Prevention (CDC) advice on how to prevent health harm from extreme heat:
Spend as much time as you can, when temperatures and humidity are high, in air-conditioned spaces, whether your own residence or public spaces
Drink plenty of fluids to keep hydrated
Eat lighter meals
Wear loose and light clothing
Seek shade if you are outside
Never ever leave children or pets in cars, even if just for a few minutes. Even with windows open, cars heat rapidly to dangerous temperatures.
Learn about the types of heat illness
Check on family members or neighbors who might be at higher risk during extreme heat
Follow these same precautions for your pets!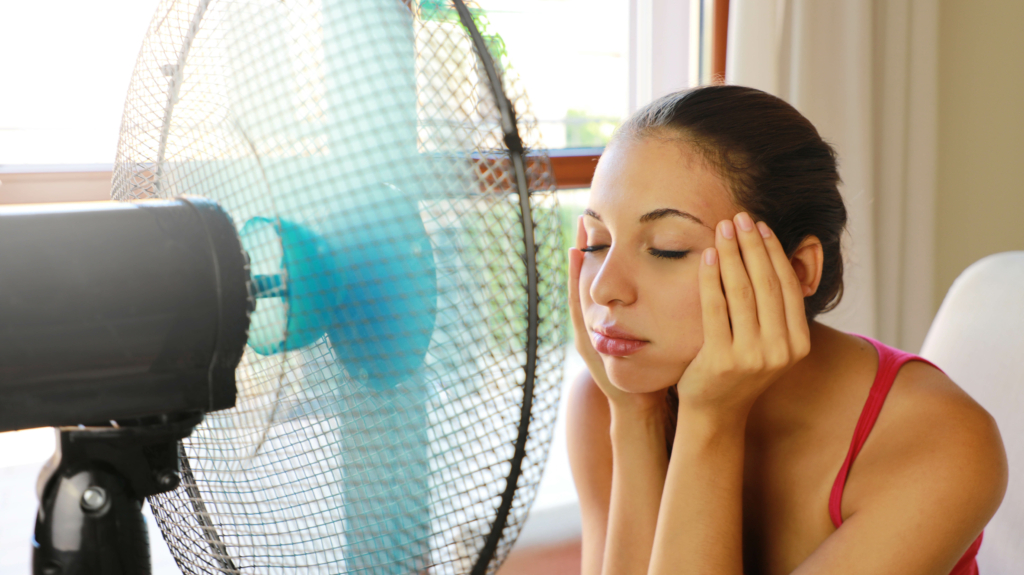 Heatwaves can disrupt daily routines – which can be frustrating. However, it's important to be flexible when it comes to adapting vigorous activities like exercise to extreme weather conditions. If you love strapping on your sneakers for a lunchtime run, consider shifting your exercise schedule to the early morning or late evening to avoid the sun at its peak intensity. "It's also a good idea to decrease the intensity or duration of certain exercises and activities during extreme heat," Carney tells Health. "The idea," she says "is to maintain your routines, but prevent heat harm."