Having served as Vermont Commissioner of Health under three gubernatorial administrations, Dr. Jan Carney, MPH Program Director at the University of Vermont, is no stranger to the intersection of politics and public health. In a recent Hot Topics in Public Health panel discussion with public health educators and experts from The Robert Larner College of Medicine at UVM, Dr. Carney reminds us that the conflict and tension we experienced during the COVID-19 pandemic was not a singularly 2020 phenomenon.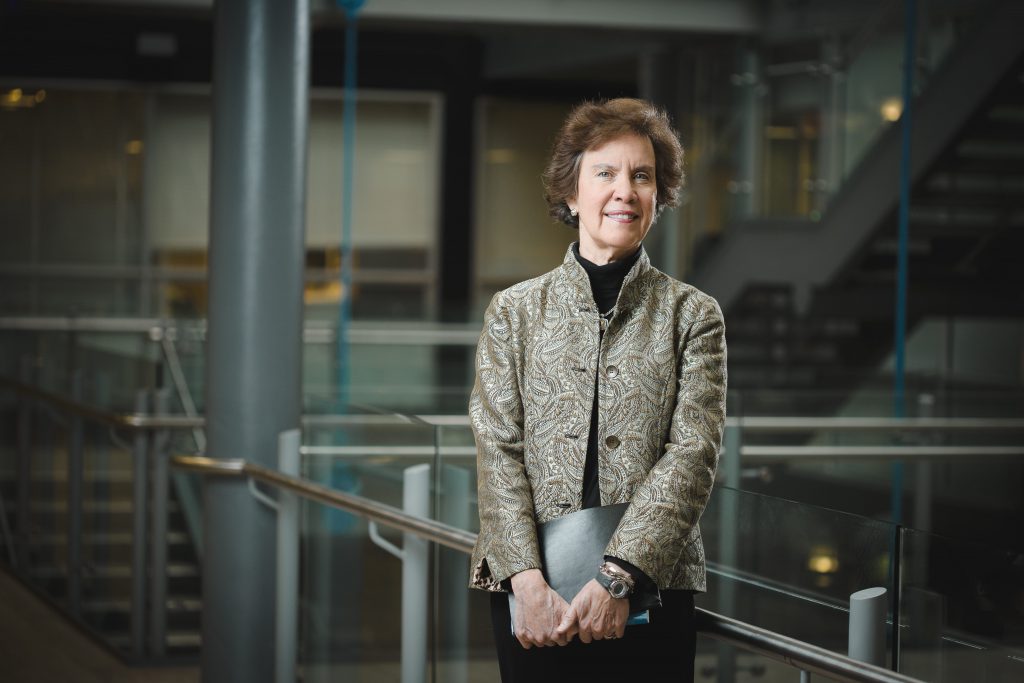 "Controversy arises when there are restrictions," Dr. Carney explains, with the scope and duration of mask mandates and school, work, and civic shutdowns during the early part of the COVID-19 pandemic feeling unduly restrictive to some, despite their basis in science.
Instead of giving in to frustration about pushback and protests, Dr. Carney suggests keeping an inquiring mindset and remembering the long history of evidence-based public health knowledge clashing with political priorities. While "cancel masking" protests and passenger outrage at airline masking mandates may have seemed irrational or extreme, Dr. Carney cites a long list of examples from the not-so-distant past where public health initiatives were not warmly received at rollout.
From tobacco tax hikes to prevent youth smoking, public smoking prohibitions, seatbelt mandates, childhood vaccine requirements, and beyond, Dr. Carney reminds us that gaining acceptance or widespread adherence to change can be a long, complex process – even if the change is supported by science.
"We cannot shy away from political tensions," Dr. Carney urges and points to a 2016 paper, Politics and Public Health: Engaging the Third Rail, as a useful resource for anyone who is interested in understanding the challenges and opportunities of building effective collaboration between public health professionals and policymakers. Notably, this paper predates the COVID-19 pandemic, reminding us again that temporary resistance should not deter the public health community from advocating for evidence-based interventions, even if unpopular in the moment.
"Despite challenges, it is so essential for us to work together," Dr. Carney says. Working together means being active listeners and emphatic partners, with public health professionals needing to understand the diverse factors that policymakers balance when making decisions. Science does not always top the list, and Dr. Carney advises that public health professionals can be more impactful if they continuously engage in collaborative conversations with policy makers, aimed at understanding what drives political priorities and then working together to develop solutions that benefit the public's health.
Learn more about UVM Public Health faculty, research, and programs – and how you can help advance public health priorities in the U.S. and globally.