The last few years have illustrated the point in fine detail: Public Health is a fast-moving target. From the COVID-19 pandemic to historic heatwaves and the war in Ukraine to the monkeypox outbreak, the pace and scale of these headline-grabbing crises have told a dramatic story of the dynamic world of public health.
How then should an aspiring public health professional structure their education?
As a generalist program, the UVM Master of Public Health blends public policy, research, and population health sciences to give students a 360° picture of the public health landscape. With a core curriculum that provides a strong foundation in population health sciences, students are empowered with a diverse skill set to be built upon through a thoughtful selection of three elective courses.
Stay Focused or Spread Your Wings: Build Your Nine-credit Elective Strategy
Elective courses are all about choice, flexibility, and strategy. Even still, students may look at a long list of timely and interesting electives and not know where to begin. What do I want to study – and why? How do elective courses align with my specific career goals? I don't have a defined career goal yet – can electives help me explore an interest area?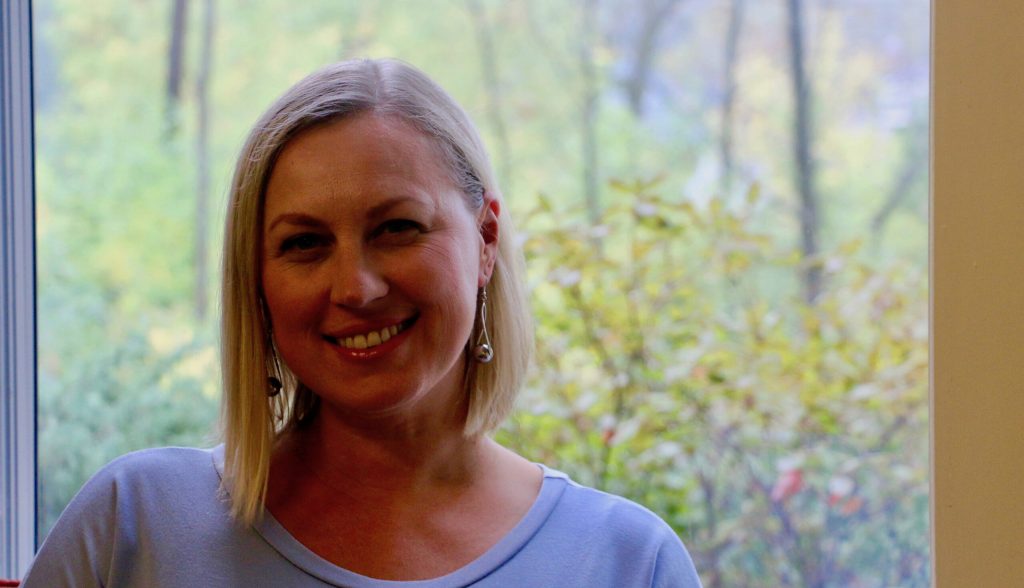 There's a lot to consider, and Vika Pleshakova, Student Services Manager, is here to help you build a personalized nine-credit elective course plan.
"Do you want to try a little bit of everything? Things that you've just never heard of before? Or do you really want to focus, for example, taking all of your electives in the area of environmental or global health? It's really every student's choice. Student's make choices, and Vika helps them with those choices."

Jan Carney, MD, MPH, Associate Dean for Public Health and Health Policy and Professor of Medicine
Master of Public Health Students Choose Three Electives for a Total of Nine Credits:
Global Health
International Humanitarian Health
Global Mental Health
Investigating Disease Outbreaks
Legal Issues in Health Care
Controversies in Health Economics
Improving Health in Populations
Public Health Communication
Social Determinants of Health
Environmental Health Law & Policy
Climate Change Emergencies
Maternal & Child Health
Biostatistics II
Public Health Surveillance
Public Health Informatics
Program Evaluation
Food Systems & Public Health
Public Health Toxicology
"As public health is changing every day, we do come up with new public health courses on a regular basis," says Vika. Social Determinants of Health, Climate Change Emergencies, and Public Health Toxicology are among the newest additions to the elective course list. The most popular electives students have enrolled in include Investigating Disease Outbreaks, Public Health Informatics, One Health: Zoonoses, and Global Public Health.
In the April 2022 U.S. News article, 3 Things to Know When Choosing Electives at a U.S. Graduate School, Mark Golkowski, associate dean of education and student success at the College of Engineering, Computing, and Design at the University of Colorado—Denver weighs in on the role of electives in shaping career opportunities.
"A strategic way to view a transcript is that it is a portfolio of skills," Golkowski says.
"To get an edge in the job market after graduation, a student's transcript should emphasize both broad fundamental knowledge and specific skills that employers see as valuable."

Mark Golkowski
Golkowski also emphasizes that students should feel free to consult with professors about course content. After consulting with Vika on your elective ideas or questions, reaching out to professors individually with questions about course readings, projects, and objectives can also help you articulate your elective goals and ensure that the courses you select are aligned with where you want to be.
Not sure if a Master of Public Health is right for you? Explore UVM's diverse online public health offerings. 
Public Health Surveillance? Interesting. Global Mental Health? Pressing. Climate Change Emergencies? Motivating. Take a tour through the wide world of public health by exploring MPH elective courses. Which ones would you choose?
The beauty of a generalist Master of Public Health degree? Gaining a solid, well-rounded foundation – and getting to choose nine elective credits where you can either stay broad or narrow in on a niche. The choice is yours!