It's been a long 18+ months of rolling deadlines for the resumption of office life as we knew it in the "before days."
You know, the days of shared refrigerators. Communal coffee machines. Public restrooms. Crowded elevators. Open-concept, windowless spaces.
As we re-enter office buildings with a yearlong accumulation of Covid-19 anxieties on the one hand, and evidence-based information from public health professionals on the other, there's a lot to consider about minimizing your health risks. Jan Carney, MD, MPH, the associate dean for public health and health policy and a professor of medicine at Larner College of Medicine at the University of Vermont, recently talked to Thrillist about back-to-office procedures that can increase worker safety.
Rethink Meetings in Person when Returning to the Office
First up: meetings, a daily staple of office existence.
"While a few people who are all wearing masks meeting in a very large room doesn't carry excessive risk, cramming 25 people into a small space is, well, risky business," Carney explains. While it may be tempting to fall into former ways of working — that is, convening in designated meeting rooms — Carney advises a more flexible mindset. "If the weather is nice, can you hold a meeting outdoors?" she asks.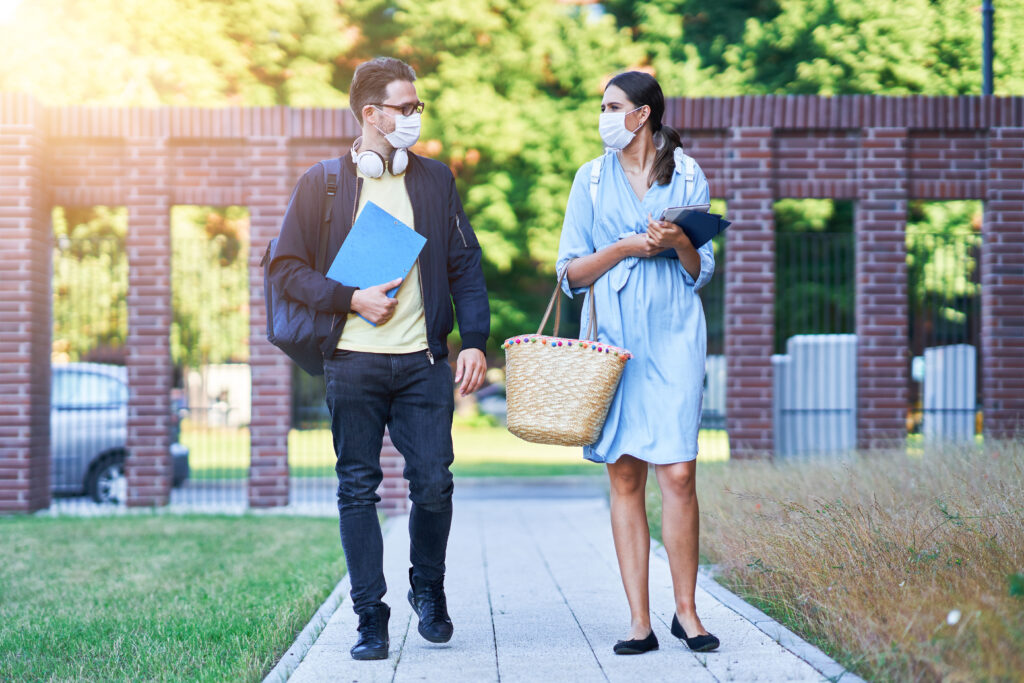 If your company doesn't require indoor masking, it's important to make decisions based on your own health and risk tolerance, bearing in mind that indoor masking is a proven public health strategy. "The CDC recommends that everyone wear a mask in public indoor settings in areas of high community transmission, which is just about everywhere right now. You can check – on CDC's website – the level of transmission in your own county. The CDC also has guidance recently published for worksites," Carney says.
As mandates and recommendations continue to shift as the pandemic wears on, it's important to get comfortable asking questions of HR and/or company leadership. In many cases, there are federal, state, or local Covid-19 related procedures that companies are obligated to follow, and employees are entitled to transparent information about health and safety protocols.
"Check to see what the policies at your workplace are. If they're unclear, ask questions. For people who have been working remotely, returning to the workplace is a big change. It is not surprising when people experience stress and fatigue," Carney says.
After 18 months of Covid-19-related social isolation and a profound re-ordering of working norms, it can be jarring to return to onsite work and the exposure uncertainties that come along with it. If you're slow to gear up on going back, the good news is that vaccines are remarkably effective against serious Covid-19 illness.
Your office building can install HEPA filters and plastic barriers (a dubious practice, to be clear) until the cows come home, but the single most important consideration for a safe return-to-office is your own personal vaccination status. "If you are not already vaccinated, get vaccinated," Carney advises. "Vaccines are safe and effective and provide our best defense against COVID-19. And right now, with high levels of community spread across the U.S., CDC recommends – and I agree – that wearing a well-fitting mask indoors adds an additional level of protection as we return to work."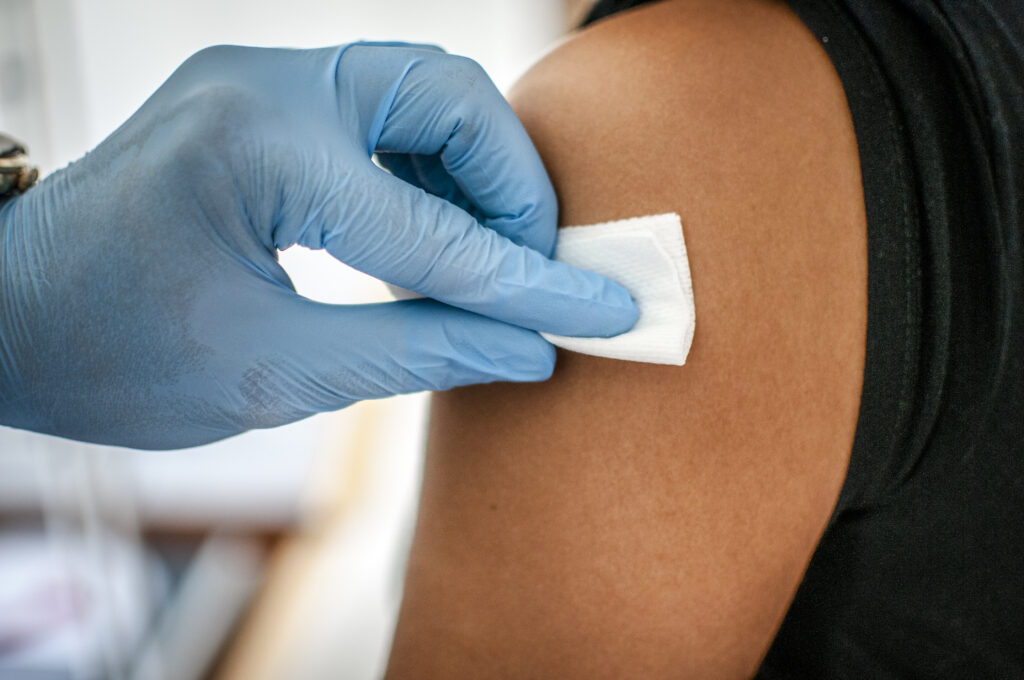 Learn more about steps that you can take to keep yourself, family, and friends safe as American reopens during the Coronavirus Pandemic.
---
---