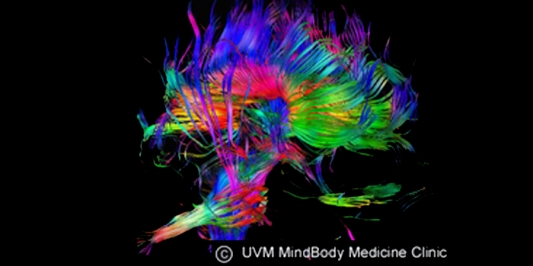 Faculty Guidelines
Guidelines
Graduate College
Neuroscience Community & Research and Teaching Resources
Student Resources
Academic Resources
Neuroscience Graduate Program:
Other helpful academic resources:
Community Resources
Predoctoral Fellowships in the Neurosciences
Please visit the funding web pages for more information and to confirm application due dates.
Elderhostel K. Patricia Cross Doctoral Research Grant - Elderhostel invites applications from doctoral candidates researching lifelong or later-life learning for the Elderhostel K. Patricia Cross Doctoral Research Grant. This $5,000 grant is awarded annually to a student in various disciplines including, but not limited to, psychology, education, gerontology, cognitive studies, neuroscience, leisure studies, aging and social work. Because the selection committee requires an abstract and description of your current research, you must already be engaged in your dissertation research.
American Cancer Association - Various open applications and deadlines.
American Heart Association Award (National affiliate) - To help students initiate careers in cardiovascular research by providing research assistance and training. Research broadly related to cardiovascular function and disease, stroke or to related clinical, basic science, bioengineering or biotechnology, and public health problems. Full-time students working towards their degrees. Application Deadlines: See individual affiliates for information.
American Parkinson Disease Association - Medical Students Summer Fellowships Provides a stipend to enable medical students to perform supervised laboratory or clinical research designed to clarify our understanding of Parkinson's disease, its nature, manifestations, etiology or treatment. It is hoped this experience will stimulate a student's interest in future research in the field of Parkinson's disease and related disorders. This is a Fellowship of $4,000 for a three(3) month summer commitment. Application Deadlines: See individual association for information.
American Physiological Society Awards Program - Demonstrates the Society's dedication to its members and biomedical research by recognizing the research efforts of outstanding APS members. Awards are offered by the Society and the various APS Sections. Application Deadline: Various award opportunities and corresponding deadlines.
Epilepsy Foundation Predoctoral Research Training Fellowship - Supports pre-doctoral students with dissertation research related to epilepsy. Graduate students pursuing a Ph.D. degree in neuroscience, physiology, pharmacology, psychology, biochemistry, genetics, nursing, or pharmacy may apply. Application Deadline: Not Yet Announced...
Ford Foundation Predoctoral Fellowships for Minorities - The Ford Fellowship program will award approximately 60 predoctoral fellowships. The predoctoral fellowships provide three years of support for individuals engaged in graduate study leading to a Doctor of Philosophy (Ph.D.) or Doctor of Science (Sc.D.) degree.
Predoctoral fellowships will be awarded in a national competition administered by the National Research Council (NRC) on behalf of the Ford Foundation. The awards will be made to individuals who, in the judgment of the review panels, have demonstrated superior academic achievement, are committed to a career in teaching and research at the college or university level, show promise of future achievement as scholars and teachers, and are well prepared to use diversity as a resource for enriching the education of all students.
Fulbright Fellowships - The Fulbright U.S. Student Program will fund an academic year of research, intellectual and cultural exchange in one of over 150 countries. Students can find more information on their research options through the Fulbright U.S. Program website, and they can also get information on the UVM application process on the UVM Fulbright website.
Students who are interested in applying for the Fulbright should make an appointment with Brit Chase before May 25 so they can get a run-down of the application process.
Grass Foundation Fellowship - The Grass Foundation seeks to encourage independent research at the Marine Biological Laboratory by investigators early in their career and to increase research opportunities for persons trained for careers in neurobiological investigation. The normal tenure is fourteen weeks. The number of fellowships awarded varies annually. Application Deadline: See individual fellowship for information..
Hertz Foundation Fellowships - Fellowships for graduate students pursuing a PhD in the physical sciences. Fellowships may be continued for up to five years total. Biological fields supported include bioengineering, biophysics/bio-imaging, computational neuroscience, structure analysis and synthesis, advanced instrumentation, biostatistics, and biotechnology.
Howard Hughes Medical Institute - Graduate Science Education and Medical Research Training Program - Through its Graduate Science Education and Medical Research Training Program, HHMI seeks to expand the nation's pool of medically trained researchers; promote interdisciplinary, graduate-level research training; and integrate medicine into biomedical research training. The program also seeks to provide graduate students, postdoctoral fellows, and newly independent scientists with courses and other resources that will help them succeed in their research careers. Application Deadline: Various award opportunities and corresponding deadlines.
National Alliance for Research on Schizophrenia and Depression Young Investigator Award Program - Offers up to $30,000 a year for up to two (2) years to enable promising investigators to either extend their research fellowship training or to begin careers as independent research faculty. The program is intended to facilitate innovative research opportunities and supports basic and/or clinical investigators, however, research must be relevant to our understanding, treatment and prevention of serious psychiatric disorders such as schizophrenia, mood disorders, anxiety disorders, or child and adolescent psychiatric disorders.
National Defense Science and Engineering Predoctoral Fellowship - As a means of increasing the number of U.S. citizens and nationals trained in science and engineering disciplines of military importance, the Department of Defense (DoD) offers fellowships to individuals who have demonstrated ability and special aptitude for advanced training in science and engineering. National Defense Science and Engineering Graduate (NDSEG) Fellowships are awarded to applicants who will pursue a graduate degree in, or closely related to, an area of DoD interest within a variety of disciplines, including Biosciences, Cognitive, Neural, and Behavioral Sciences.
National Institute of General Medical Sciences - NRSA Institutional Predoctoral Training Grants - NIGMS accepts predoctoral research training grant applications from eligible institutions for support of promising students who seek research training in the basic biomedical sciences and related behavioral and clinical fields. The overall goal of these programs is to promote interdisciplinary, collaborative, and innovative research training in areas relevant to the mission of NIGMS. Application Deadline: Various award opportunities and corresponding deadlines.
National Institutes of Health - Ruth L. Kirschstein National Research Service Award (NRSA) Research Training Grants and Fellowships - Lists NRSA fellowships. Application Deadlines: Various award opportunities and corresponding deadlines.
Summer Internship Program in Biomedical Research (SIP) - Summer programs at the National Institutes of Health (NIH) provide an opportunity to spend a summer working at the NIH side-by-side with some of the leading scientists in the world, in an environment devoted exclusively to biomedical research. Awards cover a minimum of eight weeks, with students generally arriving at the NIH in May or June. The NIH Institutes and the Office of Intramural Training & Education sponsor a wide range of summer activities including lectures featuring distinguished NIH investigators, career/professional development workshops, and Summer Poster Day.
National Institute of Neurological Disorders and Stroke – Offers predoctoral training grants: F30 - NINDS Medical Student Dual -Degree MD/PhD Fellowships; F31 - National Research Service Awards for Individual Predoctoral Fellows; F31 - NIH Predoctoral Fellowship Awards to Promote Diversity in Health-Related Research. Application Deadlines: Various award opportunities and corresponding deadlines.
National Science Foundation - Graduate Research Fellowships - Application Deadlines: Various award opportunities and corresponding deadlines.
National Science Foundation's Graduate Research Fellowship Program (GRFP) - WHAT IT FUNDS: Fellows benefit from a three-year annual stipend of $30,000 along with a $10,500 cost of education allowance for tuition and fees, and a one-time $1,000 travel allowance.
WHO IT'S FOR: All seniors and recent graduates who are applying to attend graduate school in the U.S. Graduate students who have completed less than 12 months of graduate study (this includes first and second-year graduate students) are also eligible.
DEADLINE: Varies by discipline; all deadlines are around mid-November.
The National Science Foundation Graduate Research Fellowship Program offers three-year graduate research fellowships in science, mathematics, and engineering. Fellowships are awarded for graduate study leading to research-based master's or doctoral degrees in the mathematical, physical, biological, behavioral and social sciences; engineering; the history of science and the philosophy of science; and to research-based Ph.D. degrees in science education.
For eligible fields of study and more information, visit the NSF-GRFP website. Institutional nomination is not required to apply, however all applicants are strongly and enthusiastically encouraged to meet with Student Fellowships Advisor Brit Chase (britten.chase@uvm.edu) to get the latest information on the competition.
NASA Office of Education Infrastructure Division (OEID) Launchpad - a variety of opportunities
Society for Neuroscience – National Scholars Program fellowship and International Fellowships to Marine Biological/Cold Spring Harbor Laboratories. Application Deadlines: Various award opportunities and corresponding deadlines.