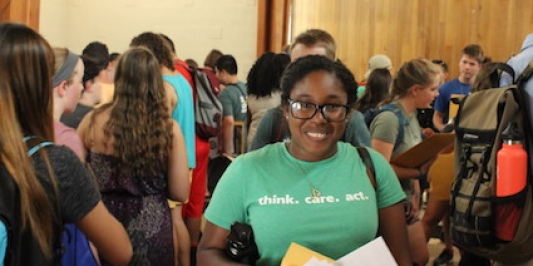 Connecting you with resources on campus, in the community, and beyond!
To receive our weekly "Interfaith Update" email and learn about various spiritual and religious happenings...
Finding Community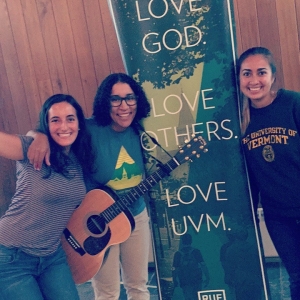 Student Clubs & Religious Organizations
The list below includes groups recognized by the Student Government Association, as well as members of the UVM Spiritual and Religious Life Council and other student groups which support students' spiritual and religious needs.
Local Spiritual & Religious Communities
One of the wonderful things about living in Burlington is the opportunity to explore and connect with a diversity of spiritual and religious communities. Possible Communities (pdf) based on their proximity to campus and/or recommendation by a member of the UVM community.
Campus Resources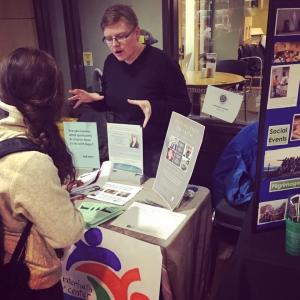 Interfaith Calendar - Part of creating an inclusive and equitable campus climate is being mindful of important religious and cultural celebrations when scheduling academic work and co-curricular programming. Two different PDF versions of the Interfaith Calendar are available:

For a more extensive list of holidays along with a brief description, see UVM's Larner College of Medicine Religious Holidays Calendar.

Academic & Employment Policies -

Students who must miss work for religious purposes have the opportunity to make up the work.
UVM staff members are allowed to observe holidays of particular religious, cultural or personal importance.

UVM Dining - Information on how UVM Dining aims to provide dietary options for a variety of religious practices.
Prayer, Meditation & Reflection Spaces - Quiet, inclusive spaces in addition to the Prayer & Meditation Room at the Interfaith Center include:

Prayer & Meditation Room here at the Interfaith Center
Meditation Room at The Mosaic Center for Students of Color (Living/Learning - Building E)
Meditation Room on the 3rd floor of Allen House (461 Main Street) at the Center for Cultural Pluralism. This space is available weekdays from 8 am - 4:30 pm whenever the room is not being used for meetings.

Bias Report Form - A means for reporting spiritual or religious bias you have either experienced or witnessed in our community.
Other Interfaith Resources