University of Vermont researchers and alumni unite to explore the benefits of an unconventional pairing – integrating sheep in a vineyard system
In addition to sipping award-winning wines, visitors to Shelburne Vineyard in nearby Shelburne, Vermont, this spring could be found taking selfies with sheep. That's because the vineyard was home to a flock of five Suffolk sheep happily grazing on the grass beneath the grapevines.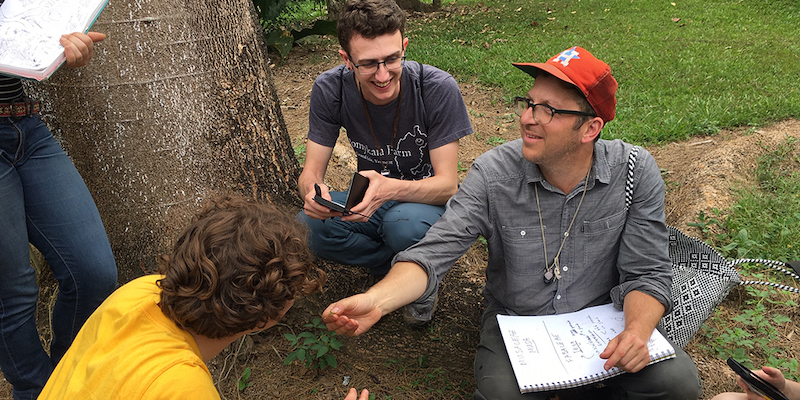 For a week in March, eleven students with varied backgrounds explored the city of Oaxaca, Mexico and the nearby Sierra Juarez mountains under the guidance of plant biology assistant professor Michael Sundue.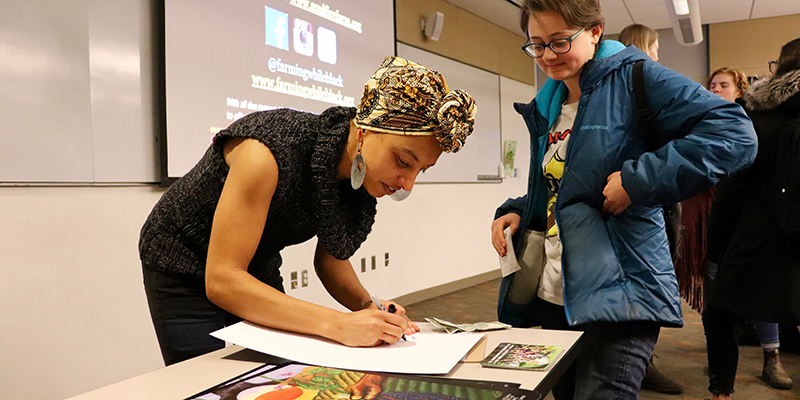 For farmer, author and activist Leah Penniman, farming is not just about feeding the community, though it is what got her started. For Penniman, farming is about uprooting what she describes as systemic racism in the modern U.S. food system and training the next generation of activist farmers.