Olivia Peña '17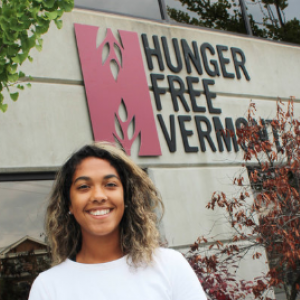 Food Security Specialist @ Hunger Free Vermont
As a Food Security Specialist, Olivia conducts educational outreach and trainings on 3SquaresVT (known nationally as SNAP) for service providers, advocates, and community organizations throughout Vermont. Her work focuses on supporting low-income Vermonters to enable them to access more and better foods for themselves and their families through 3SquaresVT and other federal nutrition assistance programs. During her undergraduate career, she majored in Food Systems with a concentration in Animal Science. Olivia continued on to receive her Masters of Science in Food Systems at UVM in 2018.
Elena Palermo '17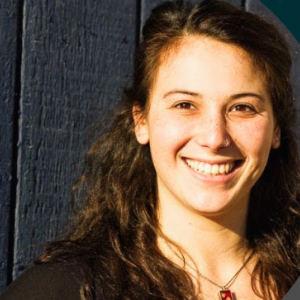 Outreach & Education Coordinator @ City Market Onion River Co-op
As an undergrad, Elena studied food systems and nutrition. Her passion for cooking, specifically cross-culturally, has translated into her current position as outreach and education coordinator at City Market. From college to her current position, much of her time is focused on bringing education of food to the community.
Kyle Weatherhogg '18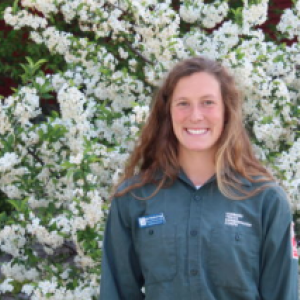 Food & Farm Program Coordinator @ Vermont Youth Conservation Corps
Kyle graduated from the University of Vermont with a bachelor's degree in Food Systems, with a minor in Nutrition and Food Science and Environmental Studies. In 2016, Kyle began working at the VYCC in the Food & Farm Program as an Assistant Crew Leader in consecutive years served as a Field Assistant (2017) and Crew Leader (2018.) She now works with the VYCC as Food and Farm Program Coordinator, which focuses on recruitment to managing crews during the season.
Sophie Johnson '18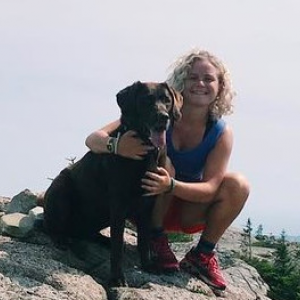 Social Media Manager @ EatingWell Media Group
Sophie graduated from UVM with a Bachelor of Science in Food Systems and a concentration in Public Communication. She now manages the social media for EatingWell Media Group, a magazine and website at the forefront of the healthy-eating movement.
Anastasia Tsekeris '19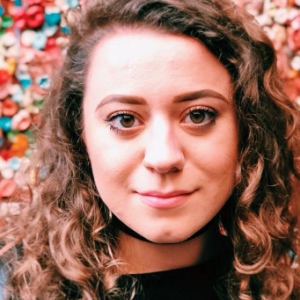 Child & Adult Care Food Program Training Coordinator @ VT Agency of Education
The Child and Adult Care Food Program (CACFP) is a federal program that provides reimbursements for nutritious meals and snacks to eligible children and adults who are enrolled for care at participating child care centers, day care homes, and adult day care centers. In her role as Training Coordiantor, Anastasia is responsible for planning, coordinating, and implementing regional training sessions for CACFP providers around the state.